New Year's Eve is more than just a celebration of the calendar turning; it symbolises new beginnings, hope, and the joy of coming together with loved ones. As the clock ticks down to midnight, the anticipation builds, and so does the spread on the dining table. The food we share on this special night is not just about satisfying our taste buds; it's about creating memories, forging connections, and setting the tone for the year ahead.
So grab your apron, pop the champagne, and embark on a culinary journey that will make this New Year's Eve not just a night to remember but a taste to savour. Welcome to the ultimate New Year's Eve buffet food guide!
Choose yhangry: Your Culinary Partner for a Stress-Free New Year's Eve Celebration
At yhangry, we understand that hosting a New Year's Eve buffet can be exciting and overwhelming. The joy of bringing people together is often accompanied by the stress of planning, cooking, and ensuring that everything is perfect. That's where we come in. With yhangry, you can make your New Year's Eve celebration unforgettable but also effortless and enjoyable.
Personalised Menus: Our private chefs work with you to create a menu that reflects your tastes, preferences, and dietary needs. Whether you want vegan delights or meaty mains, we've got you covered.

Hassle-Free Hosting: We take care of everything from cooking to serving to cleaning. You can focus on enjoying the evening with your guests, knowing that the culinary details are in expert hands.

Affordable Luxury: With yhangry, you get a luxurious dining experience that's accessible and affordable. Our transparent pricing ensures that you know exactly what you're paying for.
Explore our New Year's Eve private chef service and let yhangry be a part of your celebration. Together, we'll create a night filled with taste, togetherness, and timeless memories.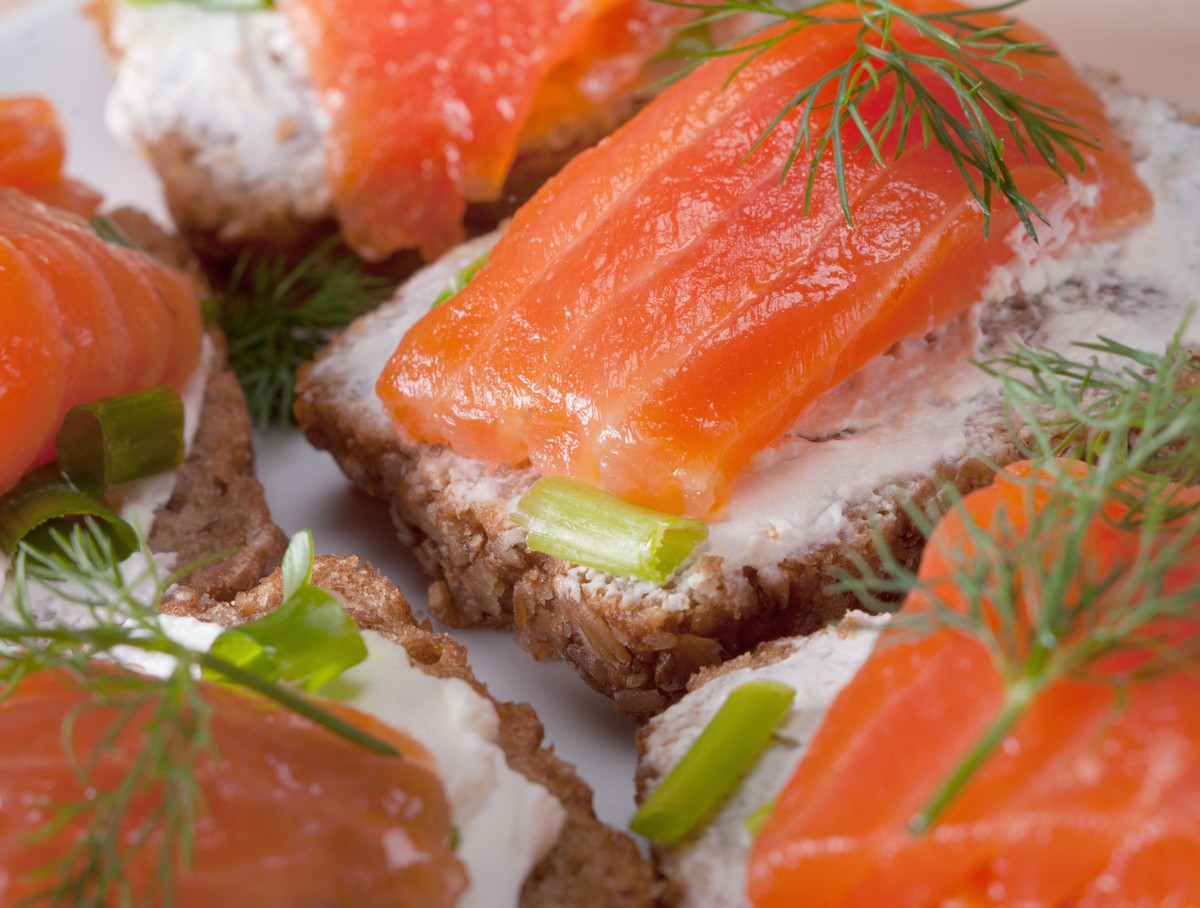 Diverse Appetisers: Start the Evening With a Flavorful Bang!
Appetisers set the stage for the culinary adventure that awaits. They are the opening act, the first impression, and the teaser that leaves your guests craving more. This New Year's Eve, let's explore a world of flavours with appetisers that are as diverse as they are delicious.
Smoked Salmon and Chive Vol Au Vents: Bring a touch of French elegance to your buffet with these delicate pastries. Filled with rich smoked salmon and fresh chives, they are a bite-sized delight that pairs perfectly with a glass of bubbly.

Black-Eyed Pea Bruschetta: Give the classic bruschetta a modern twist by adding black-eyed peas. This unique combination adds texture and flavour, symbolising luck and prosperity for the coming year.

Mini Chipotle Bean and Cheese Quesadillas: Spice up the evening with these mini quesadillas. Infused with smoky chipotle, filled with creamy cheese, and served with a side of guacamole, they are a fun and flavorful way to kickstart the party.

Creamy Goat's Cheese Choux Buns: Light and airy choux pastry buns filled with creamy goat's cheese make for an elegant and satisfying appetiser. Drizzle with honey and sprinkle with thyme for a sweet and savoury balance.

Beef and Tomato Sausage Rolls: Gorgeously golden and wonderfully spicy, these beef and tomato sausage rolls are a real crowd-pleaser. Serve with a side of tangy dipping sauce for an added flair.

Classic Pigs in Blankets: Your New Year's Eve buffet wouldn't be complete without this traditional dish. Cumberland sausages blanketed in streaky bacon and coated with honey, mustard, and rosemary sauce are a festive favourite.

Pulled Pork Nachos: Loaded with cheese, pickled jalapeños, guacamole, and BBQ pulled pork, these nachos are a real crowd-pleaser. They're messy, they're fun, and they're perfect for a laid-back celebration.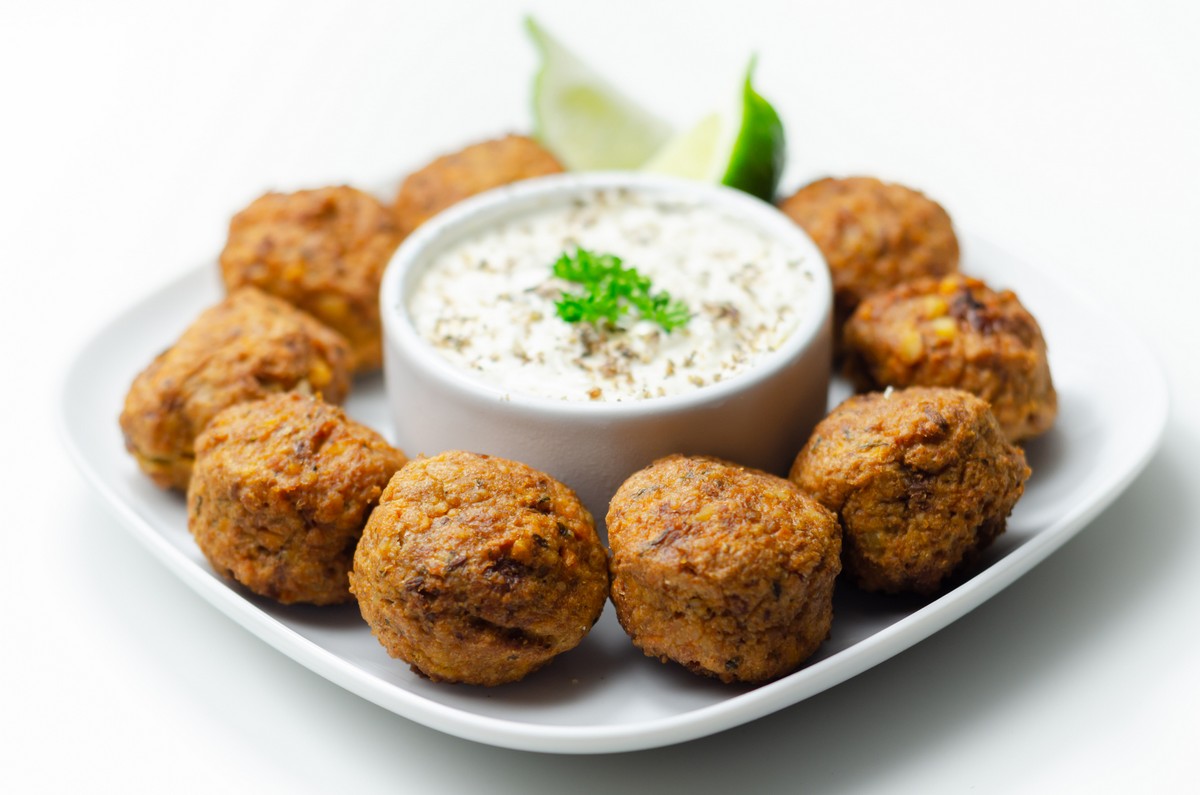 Vegetarian and Vegan Delights: A Feast for All!
In a world where dietary choices are as diverse as the people we celebrate with, it's essential to offer options that cater to everyone. This New Year's Eve, let's embrace the beauty of plant-based cuisine with vegetarian and vegan delights that are as nourishing as they are flavorful.
Mushroom Calamari: Who says calamari has to come from the sea? Umami-rich, lightly battered, and fried oyster mushrooms offer a squid-free take on this seafood favourite. Serve with a tangy dipping sauce for a crunchy, satisfying treat.

Roasted Sweet Potato Rounds With Whipped Feta: Perfect for a special occasion, these sweet potato discs topped with whipped feta and garnished with herbs are a delightful blend of sweet and savoury.

Baked Falafel Bites: Hosting a party with health-conscious guests? These baked falafel bites are gluten-free, vegan, and irresistibly crisp and golden. Serve with tahini sauce for an authentic Middle Eastern touch.

Spanish-Style Chickpea Skewers With Spicy Yogurt Dipping Sauce: Bursting with flavour, these chickpea skewers offer a plant-based alternative to traditional meat skewers. The spicy yoghurt dipping sauce adds a zesty kick.

Stuffed Bell Peppers With Quinoa and Veggies: These colourful bell peppers, stuffed with quinoa, vegetables, and herbs, are a wholesome and hearty option that can double as a main course for vegetarian guests.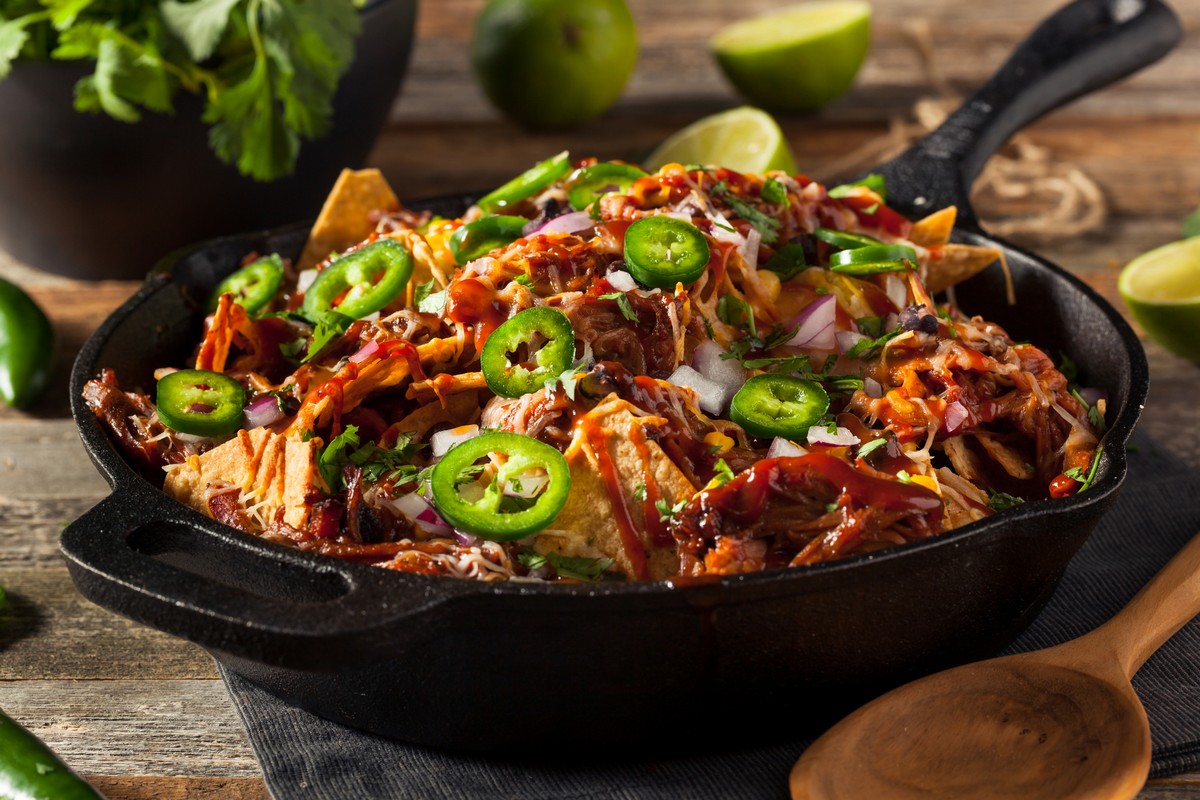 Meaty Mains: Satisfy the Carnivores With Hearty Delights
When it comes to a New Year's Eve buffet, the main courses are the heart of the feast. For those who love their meat, here's a selection of meaty mains that are sure to be the stars of the evening.
Sticky Pork Belly Skewers: Sweet, savoury, and utterly irresistible, these pork belly skewers are glazed with a sticky sauce that's finger-licking good. Serve with a side of tangy slaw for a perfect balance.

Prime Rib Roast: A beautifully marbled cut, seasoned to perfection and roasted until tender. Serve it with a side of horseradish sauce for an extra kick.

Lamb Shanks: Slow-cooked in a red wine reduction with rosemary and garlic, these shanks are fall-off-the-bone tender and full of flavour.

Stuffed Pork Loin: Filled with a mixture of herbs, garlic, and perhaps some dried fruits for sweetness, this pork loin offers a balance of flavours that's sure to impress.

Chicken Marsala: For those who prefer poultry, a classic chicken marsala with its rich mushroom and wine sauce is always a hit.

Beef Wellington: Encased in puff pastry and filled with a layer of mushroom duxelles, this is a luxurious option that's as pleasing to the eye as it is to the palate.

Grilled Seafood Platter: For a lighter meaty option, consider a platter of assorted grilled seafood like shrimp, scallops, and lobster tails, seasoned with herbs and served with a side of garlic butter.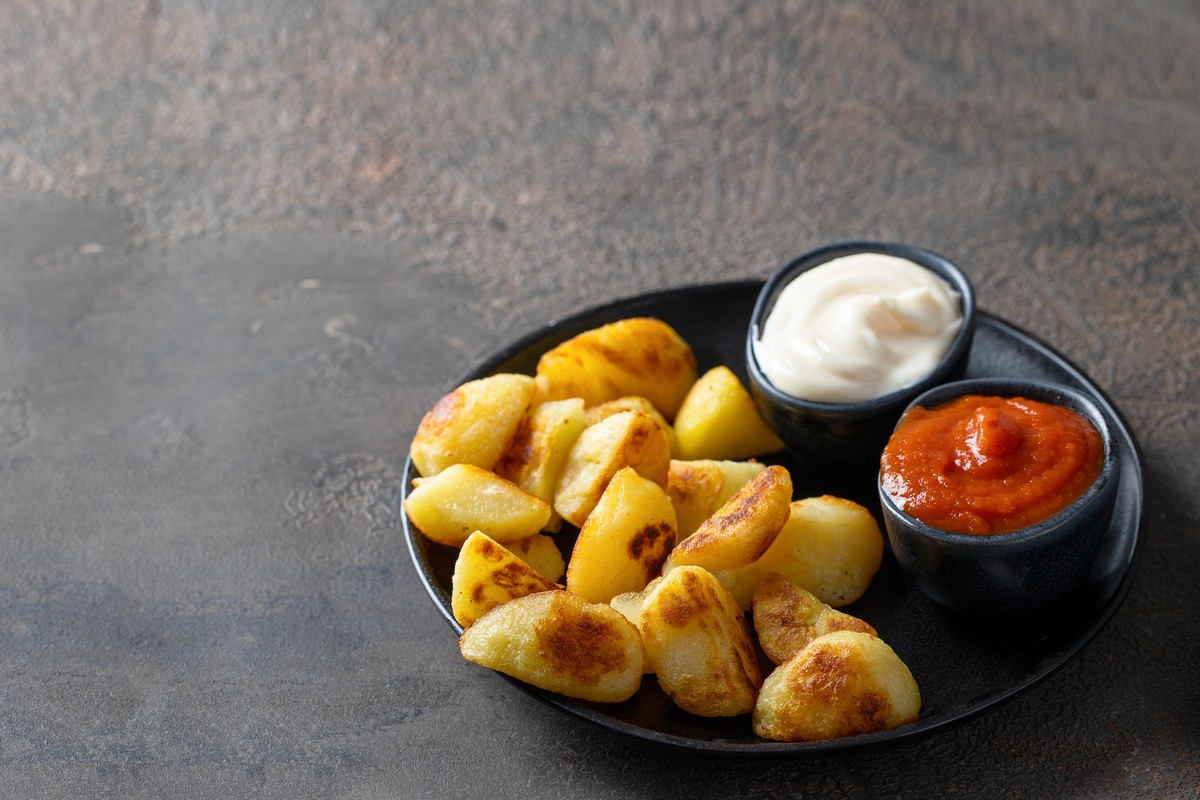 Sides to Savour
No buffet is complete without the supporting cast of side dishes. These culinary companions may not take centre stage, but they play a crucial role in balancing the meal, adding texture, flavour, and colour to the feast.
Patatas Bravas: Transport your guests to the streets of Spain with this tapas favourite. Roast potatoes coated in a smoky tomato sauce with garlic, chilli, and rosemary offer a bold and robust start to the meal.

Grilled Asparagus With Lemon Butter: Light and fresh, grilled asparagus drizzled with lemon butter adds a touch of elegance and a burst of brightness to the meal.

Crispy Brussels Sprouts With Bacon: Give Brussels sprouts a makeover by roasting them to crispy perfection and tossing them with bacon bits. A side that even the sceptics will love.

Garlic and Herb Roasted Carrots: Simple yet sophisticated, these roasted carrots infused with garlic and herbs are a colourful and flavorful addition to the buffet.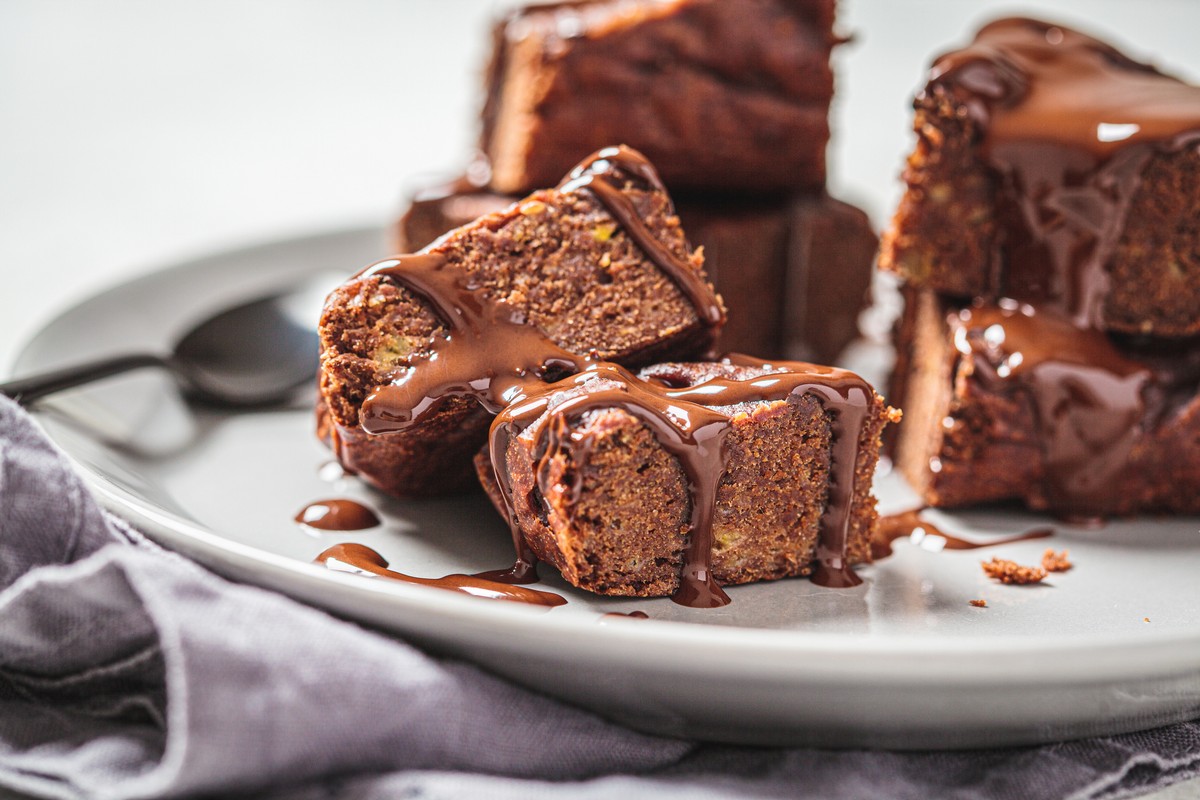 Decadent Desserts: Sweet Farewells to the Old Year
As the clock nears midnight and the old year prepares to make way for the new, it's time to indulge in the sweeter side of life. Here's a selection of decadent desserts that will make your New Year's Eve buffet a sweet success:
Chocolate Vegan Fudge: A treat everyone can enjoy, this creamy chocolate fudge is dairy-free but still rich and indulgent. It's a lovely gesture of inclusivity that tastes divine.

Rum and Raisin Brownies: Add a touch of boozy delight to your dessert table with these rum and raisin brownies. Moist, rich, and packed with flavour, they are a grown-up treat that's sure to please.

Baileys Pavlova: A creamy and crunchy dessert with a hint of Baileys, this pavlova is a showstopper. Topped with fresh berries, it's a beautiful and delicious way to ring in the new year.

Spiced Apple Tart With Caramel Sauce: Warm and comforting, this spiced apple tart drizzled with homemade caramel sauce is a classic dessert with a festive twist.

Champagne and Berry Gelée: Celebrate with a dessert that sparkles! This champagne and berry gelée is light, refreshing, and elegant.
Conclusion: A Culinary Countdown to Connection and Celebration
As the final seconds of the old year tick away and the first moments of the new year unfold, we find ourselves surrounded by the people we love, the memories we cherish, and the food we savour. A New Year's Eve buffet is more than just a spread of delicious dishes; it's a tapestry of tastes that tells the story of who we are, what we value, and how we connect.
In this ultimate guide, we've journeyed through a world of flavours, presenting 28 unique items that can make your celebration extraordinary. And with yhangry by your side, you can make this culinary journey not just delectable but also effortless. Our personalised menus, professional chefs, and hassle-free hosting ensure your New Year's Eve buffet is a feast for the senses and a balm for the soul.