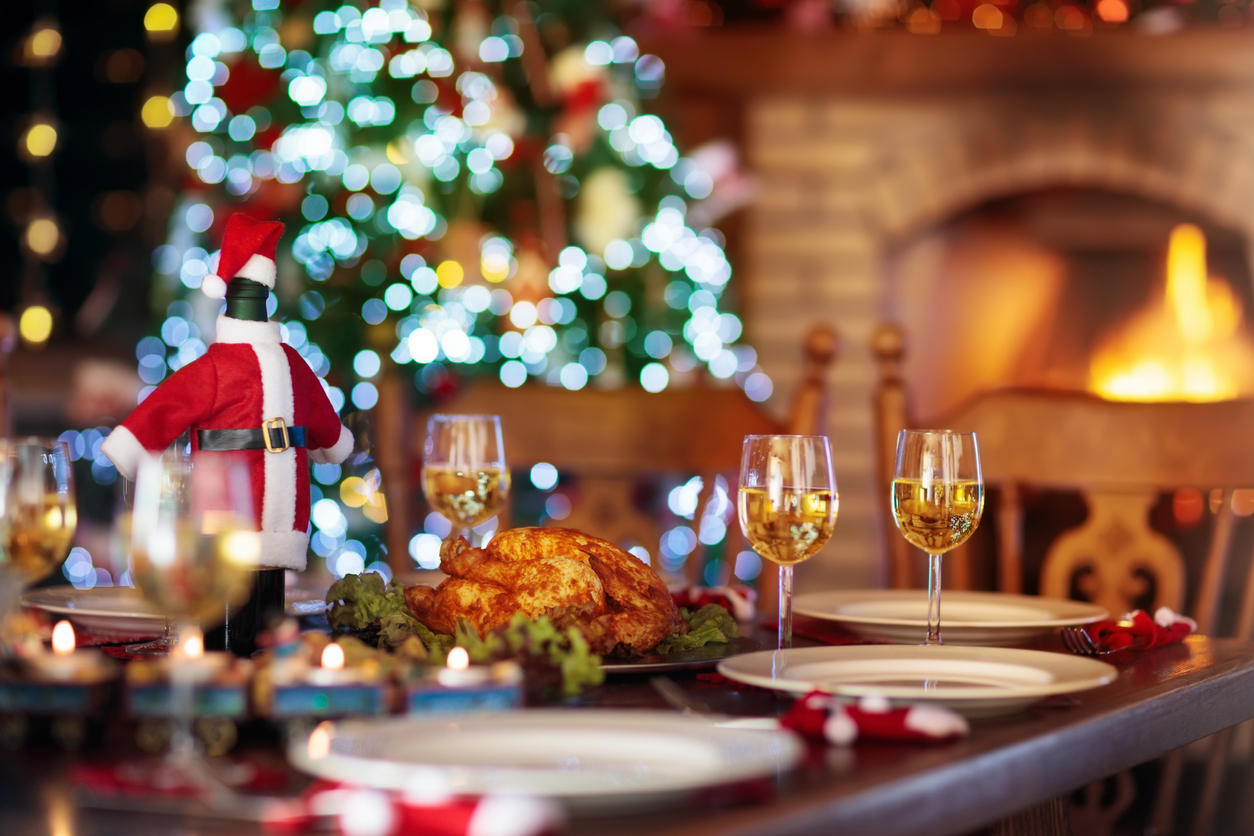 Christmas Eve is a magical time filled with joy, laughter, and the anticipation of the big day. It's a moment to gather with loved ones, share stories, and indulge in festive traditions. But behind the twinkling lights and cheerful carols lies a challenge many hosts face: crafting the perfect menu for a Christmas Eve party.
In this comprehensive guide, we'll take you on a culinary journey, exploring various themes, recipes, and considerations to help you discover the perfect menu for your Christmas Eve party. From understanding your guests' preferences to choosing the right appetisers, main courses, desserts, and beverages, we've got you covered.
So grab your apron, light up the fireplace, and dive into the world of festive flavours and culinary creativity. Your ultimate guide to crafting the perfect menu for a Christmas Eve party starts here.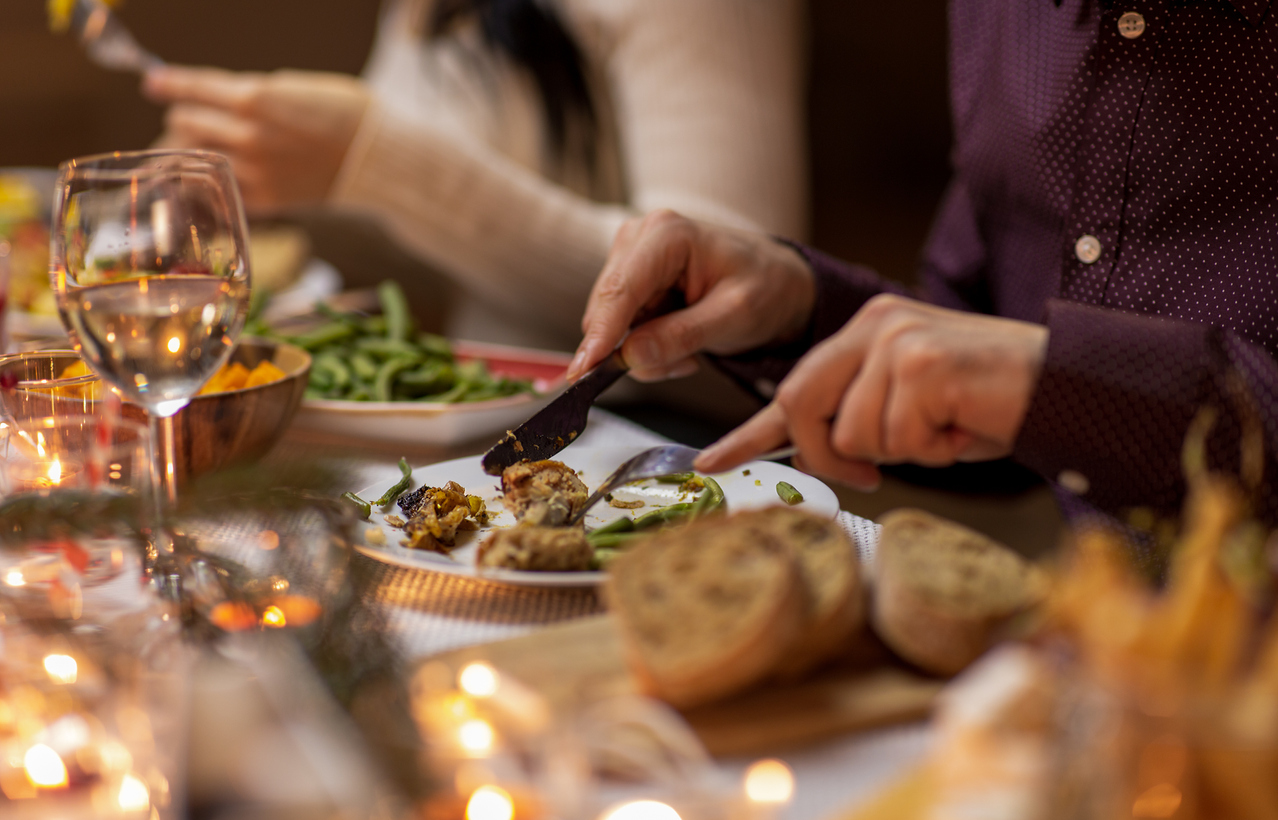 Understanding Your Guests
Understanding your guests is crucial to crafting a menu that delights and satisfies them. Consider the following to make everyone feel welcome at the table:
Dietary Preferences and Allergies: Ask about restrictions and preferences in advance, and provide alternatives like gluten-free or vegan options.

Age Group Considerations: Tailor the menu to different age groups. Include kid-friendly options like mini sandwiches, offer sophisticated flavours for adults, and consider softer or low-sodium options for seniors.

Cultural Influences: If applicable, acknowledge and incorporate cultural traditions or preferences that may influence the menu choices.
By considering these factors, you can create a Christmas Eve menu that tastes great and feels personal and inclusive.
Christmas Eve Menu Themes
The theme of your Christmas Eve menu sets the tone for the entire celebration. It's the creative thread that weaves the dishes together, creating a cohesive and memorable dining experience. Here are some popular themes to inspire your menu:
Traditional Christmas Feast
Classic Dishes: Think roast turkey, stuffing, cranberry sauce, and Christmas pudding.

Family Favorites: Include family recipes that have been passed down through generations.
Fusion and International Flavors
Global Inspiration: Explore dishes from different cultures, like Italian lasagna or Swedish meatballs.

Creative Combinations: Blend flavours from various cuisines to create unique fusion dishes like Asian egg crepes.
Casual Comfort Food
Relaxed Dining: Opt for comfort foods like mac and cheese, sliders, or homemade pizza.

Homey Atmosphere: Create a laid-back ambience that encourages guests to relax and enjoy.
Whether you opt for a traditional feast or experiment with fusion flavours, the theme helps guide your recipe selection and presentation.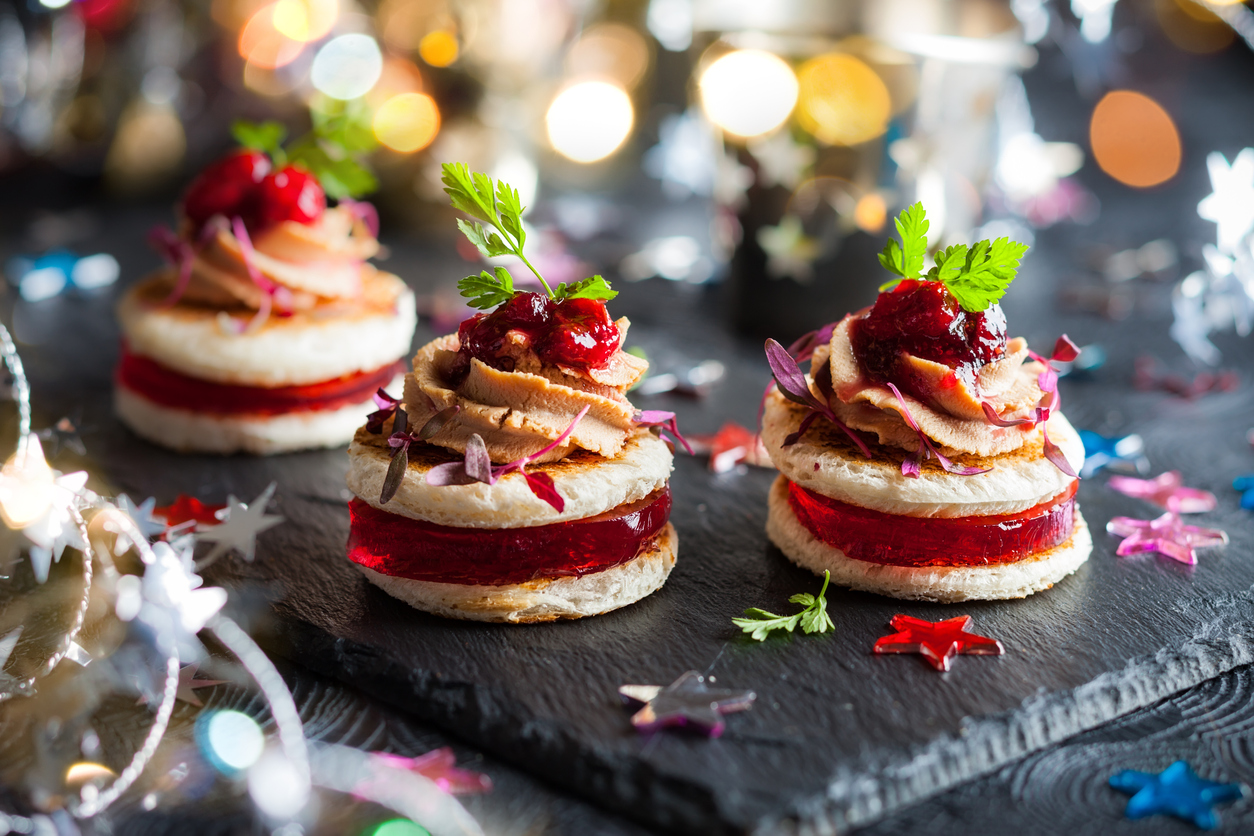 Appetisers and Starters
Appetisers tantalise the taste buds, spark conversation, and create anticipation for the main course. Here's how to craft the perfect starters for your Christmas Eve party:
Cold Starters
Elegant Canapés: Serve bite-sized delights like smoked salmon blinis or cucumber cups with crab salad.

Fresh Salads: Offer refreshing salads with seasonal ingredients like pomegranate, citrus, and nuts.

Cheese Platter: Create a cheese board with various textures and flavours paired with crackers and fruit.
Hot Starters
Warm Soups: Consider rich and comforting soups like butternut squash or lobster bisque.

Savoury Pastries: Serve flaky pastries stuffed with meats, cheeses, or vegetables.

Grilled Delights: Offer grilled skewers with marinated meats, seafood, or vegetables.
Charcuterie and Cheese Boards
Meat Selection: Include a variety of cured meats like prosciutto, salami, and chorizo.

Cheese Pairings: Choose complementary cheeses, from creamy brie to sharp cheddar.

Accompaniments: Add olives, nuts, jams, and artisan bread for a complete grazing experience.
Essentially, appetisers and starters are more than just a prelude to the main course; they are an essential part of the dining experience.
Main Courses
The main course is the heart of the Christmas Eve menu, where flavours come to life and culinary traditions take centre stage. Whether serving a classic roast or experimenting with international dishes, the main course should be a showstopper.
Meat-Based Dishes
Traditional Roasts: Consider classics like roast beef, glazed ham, or herb-stuffed turkey.

Slow-Cooked Wonders: Offer tender and flavorful slow-cooked dishes like lamb shanks or pulled pork.

Grilled Favourites: Serve grilled steaks, chicken, or ribs with delicious marinades and sauces.
Seafood Options
Elegant Seafood: Opt for lobster thermidor, grilled salmon, or seafood paella.

Light and Fresh: Consider lighter options like baked cod with lemon and herbs or shrimp scampi.
Vegetarian and Vegan Mains
Plant-Based Roasts: Create vegetarian roasts with lentils, mushrooms, and nuts.

Pasta Delights: Serve comforting pasta dishes like stuffed shells or creamy vegetable lasagna.

Innovative Creations: Experiment with creative vegan dishes like jackfruit tacos or stuffed acorn squash.
The main courses should reflect your menu's theme and cater to your guests' preferences and dietary needs. Balance the richness of the dishes with complementary sides and consider offering more than one main course to provide variety.

Side Dishes
Side dishes are the unsung heroes of the Christmas Eve menu, complementing the main courses and adding depth and variety to the meal. They provide an opportunity to experiment with flavours, textures, and colours, creating a harmonious and satisfying dining experience.
Vegetables and Salads
Roasted Seasonal Vegetables: Roast or sauté seasonal vegetables like Brussels sprouts, carrots, or parsnips with herbs and spices.

Fresh Salads: Offer vibrant salads with mixed greens, fruits, nuts, and flavorful dressings.

Creative Combinations: Experiment with unique vegetable dishes like stuffed bell peppers or grilled asparagus with hollandaise sauce.
Bread and Grains
Homemade Bread: Serve freshly baked bread like dinner rolls, focaccia, or cornbread.

Grain-Based Sides: Offer hearty grain dishes like wild rice pilaf, quinoa salad, or creamy risotto.

Stuffed Creations: Consider stuffed pastries or dumplings filled with savoury ingredients.
Creative Combinations
Potato Variations: Explore different potato dishes like mashed potatoes, au gratin, or sweet potato casserole.

Casseroles and Bakes: Create comforting casseroles or bakes with layers of flavours and textures.

Global Influences: Incorporate side dishes from different cuisines, like Greek spanakopita or Mexican street corn.
Side dishes should complement the main courses and stand out on their own. Consider the balance of flavours, textures, and colours, ensuring the sides enhance the overall meal without overpowering the main dishes.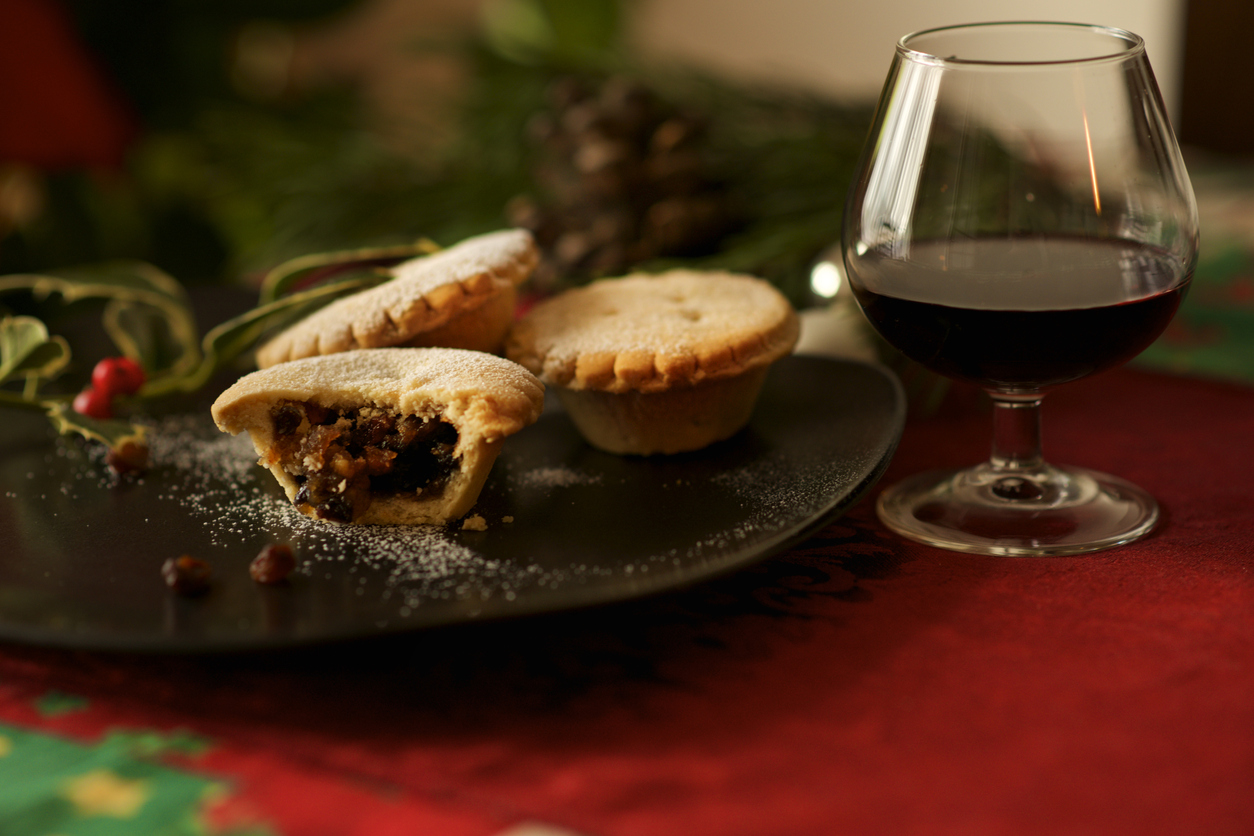 Desserts and Sweet Treats
From classic Christmas favourites to innovative creations, desserts add a touch of magic to the celebration. Here's how to craft delectable desserts for your Christmas Eve party:
Classic Christmas Desserts
Traditional Desserts: Serve timeless favourites like trifle or rice pudding.

Festive Pies: Offer pies filled with seasonal fruits like apples, cherries, or mincemeat.

Holiday Cookies: Bake an assortment of holiday-themed cookies like gingerbread, sugar cookies, or shortbread.
Innovative Sweet Creations
Dessert Bars: Create a dessert bar for guests with various cakes, pastries, and candies.

Themed Desserts: Craft desserts that align with the theme of your menu, like tropical fruit tarts or chocolate fondue.
Healthier Options
Fruit-Based Desserts: Offer fresh fruit platters, salads, or baked fruit with honey and spices.

Delicate Treats: Serve lighter desserts like yoghurt parfaits, sorbets, or dark chocolate-dipped strawberries.
Remember, desserts are a chance to surprise and delight your guests. Whether it's the nostalgic taste of a family recipe or the excitement of a new culinary creation, let the desserts be a sweet reminder of the love, joy, and warmth that Christmas Eve brings.
Beverages and Cocktails
From warming mulled wine to refreshing mocktails, the drink menu plays a vital role in setting the mood and enhancing the dining experience.
Alcoholic Beverages
Classic Cocktails: Serve timeless favourites like martinis, Old Fashioneds, or Champagne cocktails.

Seasonal Creations: Offer festive drinks like mulled wine, spiced cider, or peppermint martinis.

Wine Pairings: Consider pairing wines with each course, selecting varieties that complement the flavours of the dishes.
Non-Alcoholic Drinks
Refreshing Mocktails: Create non-alcoholic versions of popular cocktails, like virgin mojitos or Shirley Temples.

Specialty Coffees and Teas: Offer a selection of gourmet coffees and teas, with options like lattes, cappuccinos, or herbal infusions.
Beverages and cocktails are an essential part of the Christmas Eve menu. Consider your guests' preferences, including non-drinkers and children, and offer various options to cater to different tastes.
Choose yhangry: Your Partner in Christmas Eve Celebrations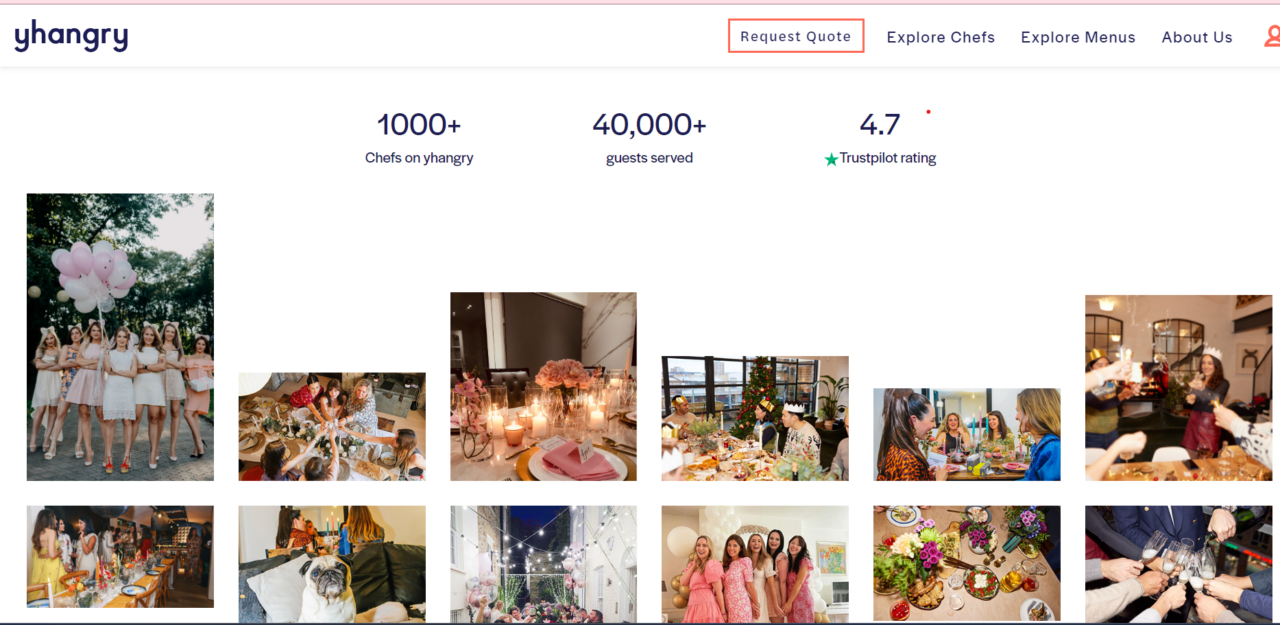 At yhangry, we understand the importance of Christmas Eve parties. We believe in crafting menus that resonate with your unique tastes and preferences. Whether it's a traditional Christmas feast or a fusion of international flavours, our chefs are here to turn your culinary dreams into reality. Explore our private chef Christmas services to find the perfect fit for your celebration.
If you're still undecided, here are some more compelling reasons to choose yhangry this year:
Personalised Menus: Chefs work closely with you to create a menu that reflects your tastes and dietary needs.

Stress-Free Experience: Forget the hassle of cooking and cleaning. Chefs care for everything, allowing you to enjoy the party with your guests.

Flexible Catering Options: Hosting a larger gathering? Catering services offer a range of options to suit your needs.
We are committed to making your Christmas Eve party a culinary success. With our personalised approach, we bring the magic of Christmas to your dining table. Let us be a part of your celebration and create a menu that will be remembered for years; book a quote now.
Final Thoughts
In this comprehensive guide, we've explored the many facets of creating a memorable Christmas Eve menu. From understanding your guests to choosing the right desserts, we've provided insights and inspiration to help you craft a menu that resonates with the festive spirit of Christmas Eve.
With yhangry, you have the expertise and creativity of professional chefs right in your kitchen. Whether you opt for a traditional feast or a fusion of international flavours, yhangry's personalised approach ensures that your menu reflects your creativity, care, and the connections that make Christmas Eve special.
So light the candles, set the table, and let the culinary adventure begin. Your Christmas Eve party awaits.
FAQs

What is a good Christmas Eve menu?

A good Christmas Eve menu includes a blend of traditional dishes, seasonal ingredients, and personalised choices that cater to the tastes and dietary preferences of the guests.

What is traditional to eat on Christmas Eve?

Traditional Christmas Eve foods vary by culture but often include roast meats like turkey or ham, seasonal vegetables, festive desserts like Christmas pudding, and special beverages like mulled wine.

What is a traditional British Christmas Eve dinner?

A traditional British Christmas Eve dinner typically features roast turkey or beef, stuffing, roast potatoes, Brussels sprouts, cranberry sauce, Christmas pudding, and mince pies.