Bring the MasterChef Winners to your home!
Experience the dishes you've seen and drooled over on TV, created by MasterChef winners! Treat yourself and your guests to an unforgettable culinary experience that will leave you star-struck!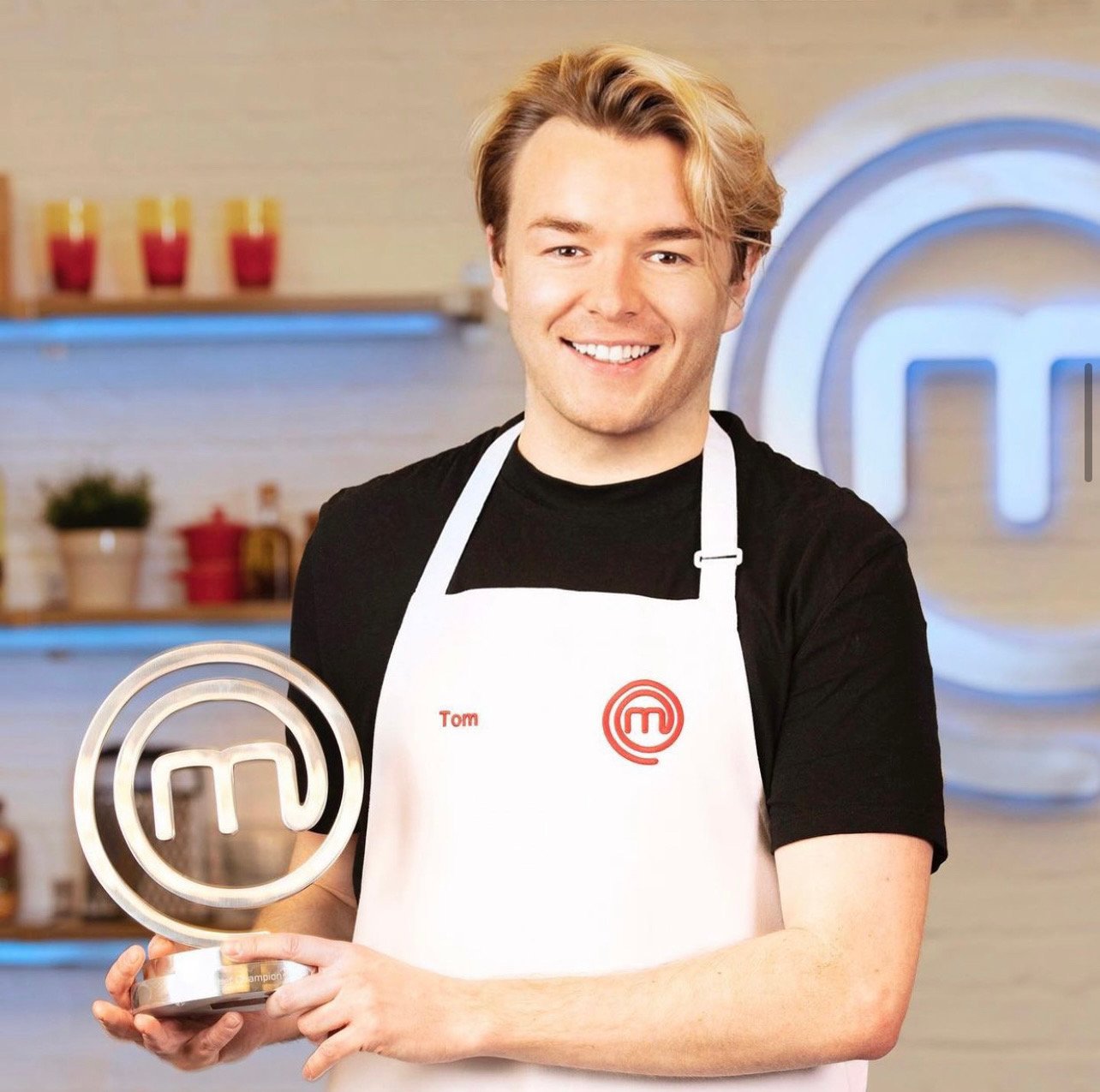 MasterChef is the competition in which all amateur chefs dream of participating. The show has launched hundreds of careers in cooking, and past participants from all walks of life have become restaurateurs and cookbook authors.
Anyone can battle it out in the MasterChef kitchens and show off their talents in front of judges Gregg Wallace and John Torode. Reaching the competition's final is a major accomplishment requiring tenacity, talent and ingenuity.
Since MasterChef's first series, many chefs have reached the final; some have enjoyed fruitful careers in the kitchen, while others have returned to their old jobs. Below is a guide to the amateur chefs who reached the final of MasterChef, who won and what they've been up to since.
MasterChef 2008 Finalists
James Nathan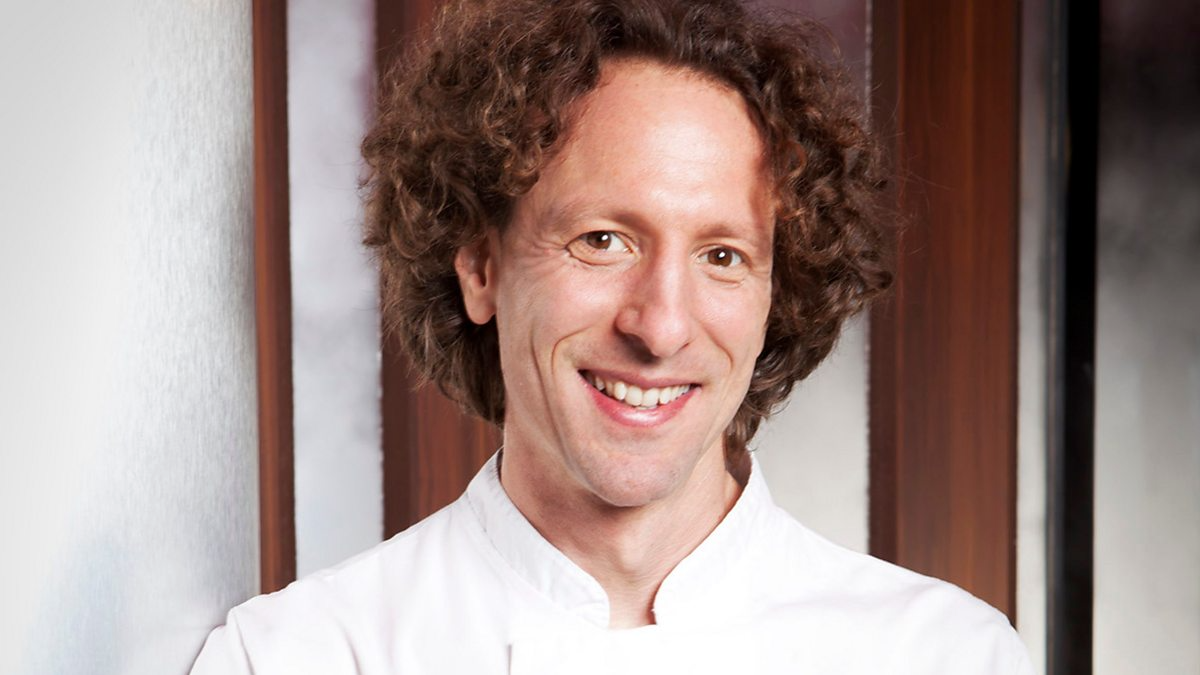 James Nathan was a barrister who harboured a passion for food and cooking from a young age. After practising criminal law in Bristol, he became a contestant on MasterChef series 4. James won the season after impressing the judges throughout the competition.
Since winning the show, James has enjoyed a fruitful career as a chef, having run his restaurant, The Green Room, near Padstow, Cornwall, from 2013 to 2016. In March 2016, he took over from Nathan Outlaw as Head Chef at The St Enodoc Hotel in Rock, Cornwall. In 2019 he became the Head Chef at the Clifton Lido Restaurant in Bristol.
Emily Ludolf
Emily Ludolf was just a teenager when she joined MasterChef series 4, reaching the final and becoming the youngest-ever finalist at 18. Throughout the series, Emily became notable for her strange culinary inventions, which confounded Gregg and John.
Since the competition, Emily has written articles on cooking for publications like the Sunday Times, worked at London jelly-makers Bompas & Parr and at the Tate Museum.
Jonny Stevenson
Jonny Stevenson was a part-time kitchen worker who reached the final of MasterChef series 4. Jonny's appearance in the show caused controversy as MasterChef contestants are meant to be amateurs, not professional chefs; however, Jonny was allowed to enter the competition despite his experience.
Despite the minor controversy, Jonny went on to wow the judges and impress audiences with his culinary talents. Since the show's end, Jonny has opened a restaurant in east Belfast named Urban Scullery, which sees him offer his French-inspired cuisine.
MasterChef 2009 Finalists
Mat Follas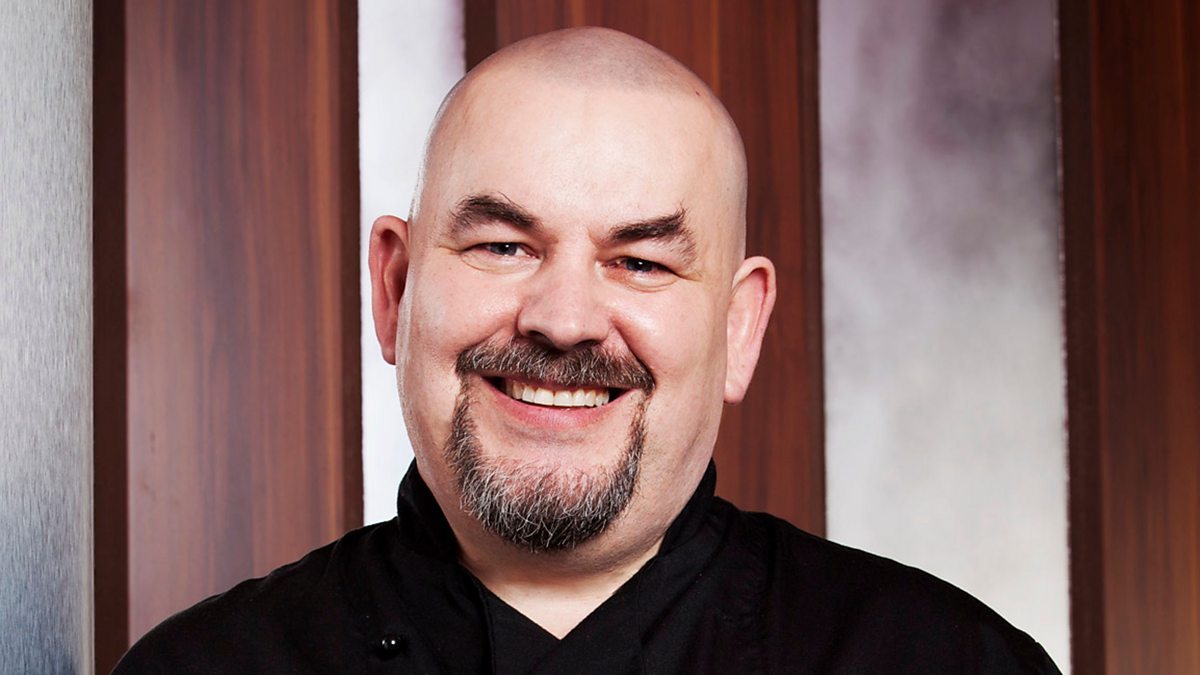 Mat Follas worked at IBM when he entered MasterChef in 2009. He had previously owned a PC company and had worked as a dive master in Thailand, where he became passionate about food.
Mat won MasterChef series five thanks to a three-course delight that included a starter of rabbit with nettles and pancetta crisps, a main of spider crab thermidor, and a dessert of creamy lavender and blackberry mouse.
After winning the show, Mat opened a restaurant in 2009 named The Wild Garlic in Beaminster, Dorset, which was awarded two AA Rosettes and was recommended in The Good Food Guide and The Michelin Guide. In 2016, he opened the Bramble Cafe & Deli in Poundbury, Dorset, followed by the Bramble Restaurant in Sherborne, Dorset. He has also published three books and appeared as a judge on BBC MasterChef.
Andy Oliver
Andy Oliver worked at BT when he became a contestant on MasterChef; however, he quickly became a popular contestant and reached the final thanks to his passion and flair for South East Asian cuisine.
Following the show, he quit his job in the city and developed his craft at the Michelin-star Thai restaurant Nahm and in Bangkok's Bo Lan. He also ran street food ventures. Eventually, he turned his East London pop-up, Som Saa, into a permanent restaurant in Shoreditch, where he is head chef and co-owner. At Som Saa, Andy broadly focuses on bringing the food of Northern and Eastern Thailand to UK diners.
Chris Gates
Chris Gates came agonisingly close to becoming the winner of MasterChef series 5 with his scallop mousse ravioli, pork with clams, and chocolate tart that wowed the judges. Chris became passionate about cooking while trying street food when travelling South East Asia, Australia, New Zealand and America.
Since the end of the series, Chris has cooked at various restaurants, including working as a food stylist alongside Jamie Oliver and opening his own street food company, Shredded Meat Co.
MasterChef 2010 Finalists
Dhruv Baker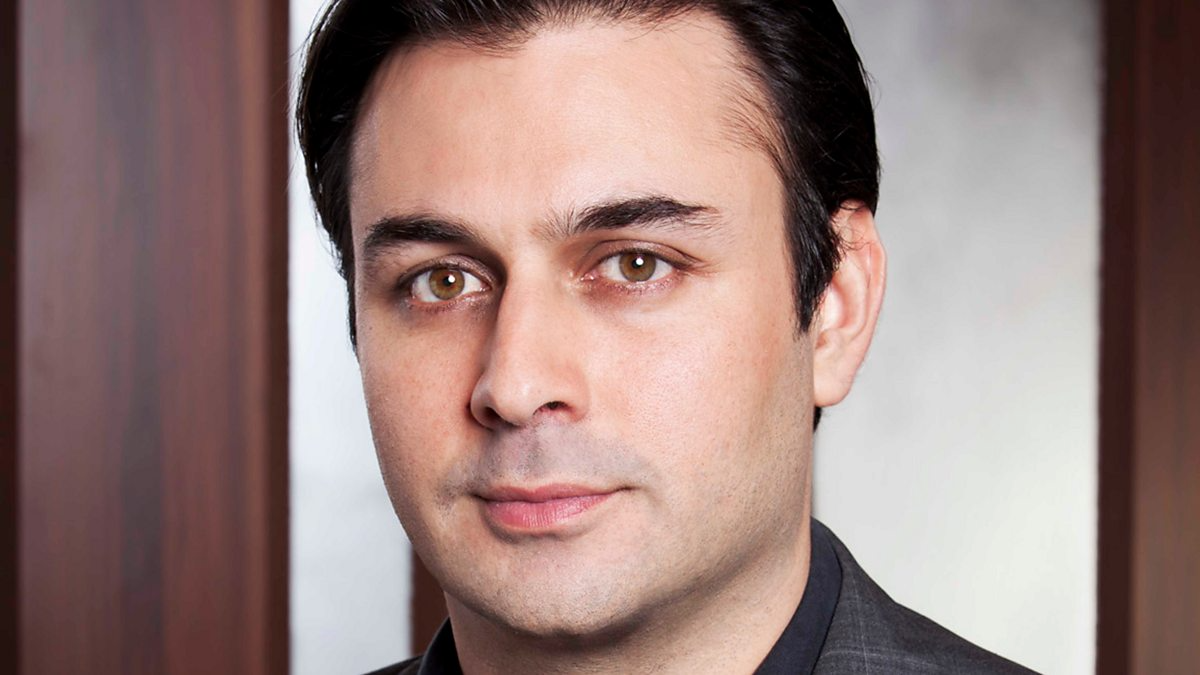 Dhruv Baker worked in media sales before entering MasterChef series 6, where he quickly stood out for his creative use of spice.
Dhruv was the winner of MasterChef 2010 and since then has enjoyed a whirlwind career. He worked as a presenter for Waitrose TV and National Geographic, contributing to many publications and publishing an award-winning book, Spice: Layers of Flavour, which highlighted his understanding of spice and its multitude of uses.
Dhruv has also been active as a chef, having worked in some of the UK's finest restaurants, such as Le Gavroche, The Kitchin and Hélène Darroze at The Connaught. He opened a gastro pub in 2014, Jolly Gardeners, and founded Tempus Foods with MasterChef 2011 finalist Tom Whitaker, a charcuterie company that supplies Fortnum & Mason.
Tim Kinnaird
Tim Kinnaird was trained as a doctor and was working as a consultant paediatrician in Norwich when he decided to enter MasterChef, thanks to his passion for food. While Tim didn't win the tournament, he stood out from the crowd thanks to his exquisite patisseries, which impressed John and Gregg.
Following the show's end, Tim left his job and started Macarons & More, an independent bakery in his kitchen. Demand quickly overwhelmed his small set-up, leading to him opening a storefront in Norwich's Royal Arcade. Macarons & More has enjoyed plenty of success over the past decade. He also runs the Macarons & More Cookery School, where he teaches amateur bakers some of his tricks.
Alex Rushmer
Alex Rushmer wowed judges and cooked for some of the world's greatest chefs during his time on MasterChef. A year after the competition ended, he opened his place, The Hole in the Wall, in the small village of Little Wilbraham outside Cambridge, which held two AA rosettes and was named one of the UK's top 100 restaurants by the Sunday Times in 2017.
However, life as a chef can be hectic, and Alex closed The Hole in the Wall in 2017 and pursued other interests, such as private dining. After a two-year break, he decided to open a new restaurant, Vanderlyle, in Cambridge in April 2019, a 26-seat restaurant, basing its five-course menu on local farmers' produce.
MasterChef 2011 Finalists
Tim Anderson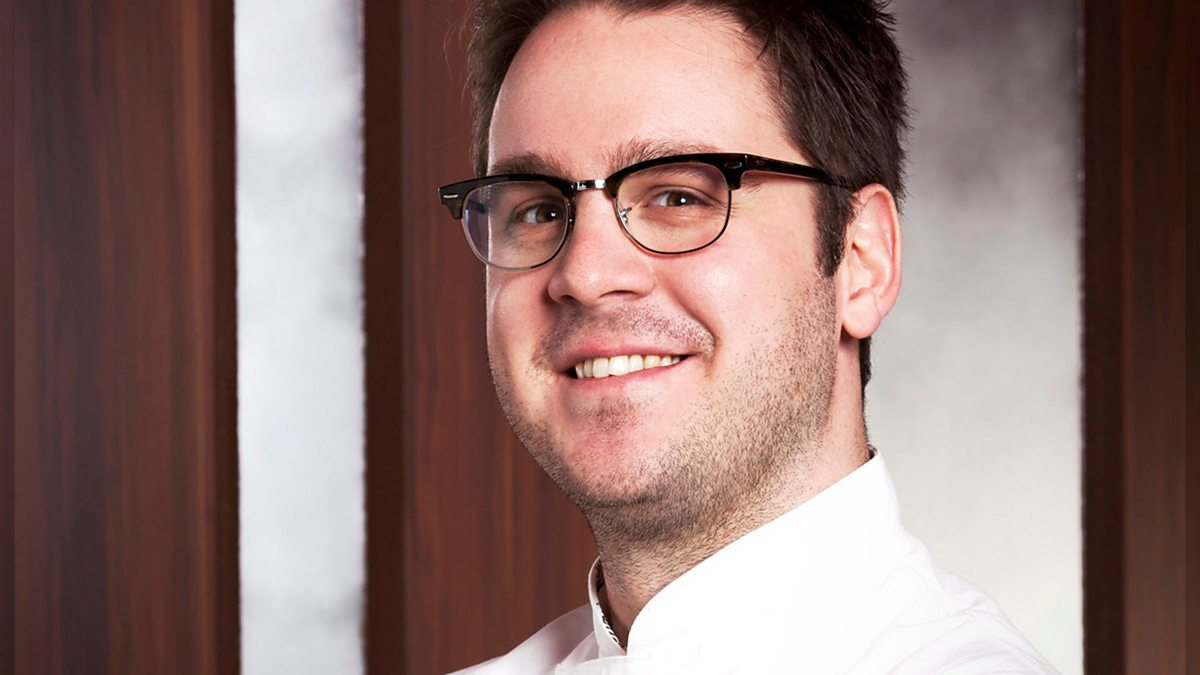 Tim Anderson is an American-British cook who studied Japanese food history at Occidental College in Los Angeles before moving to Kitakyushu, Japan, to further his interest. Eventually, he became a craft beer bar manager in London near Euston station.
On a whim, Tim entered MasterChef, where he stood out for his innovative Japanese-infused dishes, which helped him win the culinary competition. After leaving, he became the proprietor of the Japanese fusion restaurant Nanban, which has branches in Brixton and Covent Garden. Tim left Nanban in 2021.
He is also the author of five books on Japanese cuisine and is a regular contributor to BBC Radio 4's culinary panel show The Kitchen Cabinet.
Sara Danesin
Sara Danesin was born in Italy and grew up in a traditional Italian family of foodies, where she developed her passion for good food. Sara worked at the NHS and decided to apply for MasterChef 2011 after a tough workday.
To her surprise, Sara was accepted into the competition and quickly became a fan favourite thanks to her cooking style. While she was unlucky not to win the competition, she has been busy since with projects like her dining club Sara @ St John's, which is the first dining club in York. In 2019, Sara returned to the NHS, although she is still involved in cooking projects.
Tom Whitaker
Tom Whitaker worked as an advertiser before entering MasterChef 2011, where he impressed Gregg and John with his creative flair and was unlucky to lose in the grand finale.
Tom has kept busy since the end of the series and founded Tempus Foods with Dhruv Baker, MasterChef 2010's winner. Tempus Foods is an award-winning charcuterie company that supplies Fortnum & Mason. Tom's passion for charcuterie comes from his parents and his time working in Rome, where he learned and perfected many age-old Italian techniques and traditions. Tom has a private dining company, London Dining Concept.
MasterChef 2012 Finalists
Shelina Permalloo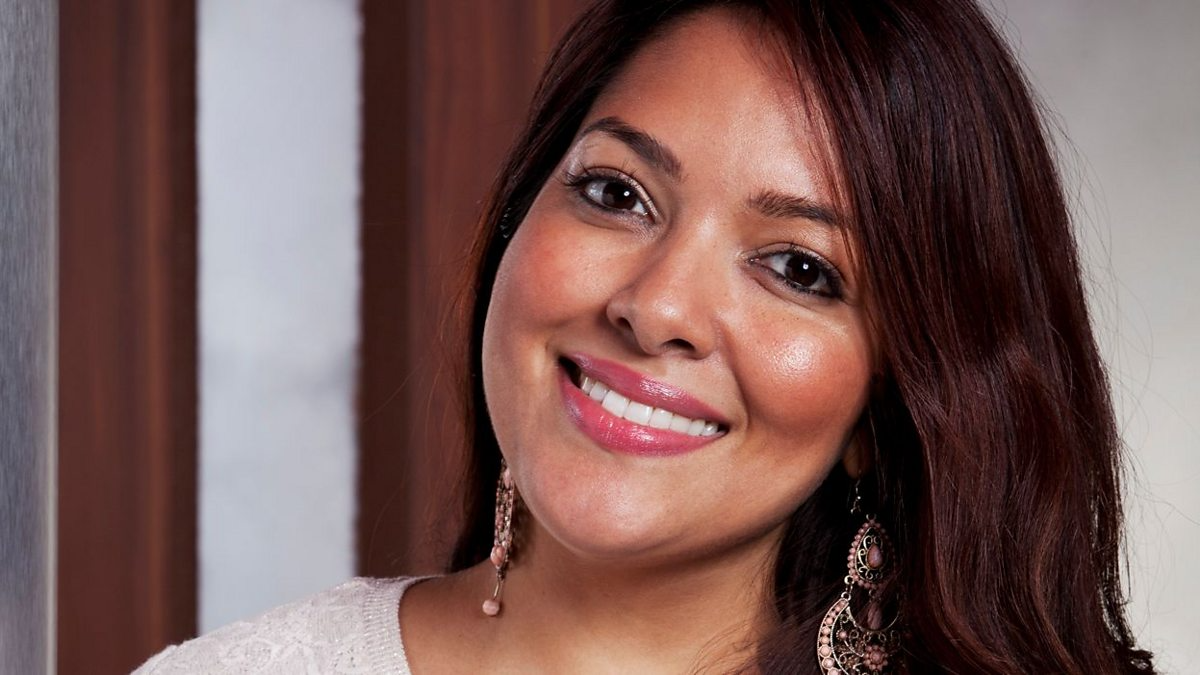 Shelina Permalloo was a project manager in the field of equality, diversity and inclusion when she entered MasterChef's kitchen. Once there, she quickly wowed Gregg, John and the general public and was announced as MasterChef 2012's winner.
Upon winning, Shelina embarked upon multiple TV appearances, including Lorraine and This Morning, and has become a regular panellist on BBC Radio 4's The Kitchen Cabinet. She launched her restaurant Lakaz Maman in Southampton in 2020, inspired by Mauritian street food and run by an all-female management team.
She has written two award-winning cookbooks, including Sunshine on a Plate, highlighting her Mauritian heritage.
Andrew Kojima
Andrew Kojima is a British-Japanese chef who first fell in love with the idea of being a chef after reading Anthony Bourdain's Kitchen Confidential. After studying Classics at Oxford University, he worked as an investment research analyst for ten years.
Eventually, he decided to take a risk and enter MasterChef to see if he could follow his passion. The risk paid off, and Andrew wowed the judges with his Japanese cuisine. After becoming a runner-up, he trained in Michelin-starred kitchens across the UK and Europe before opening No Sushi, which was a huge success before unfortunately becoming a casualty of the Coronavirus crisis. Andrew has been a private chef for celebrities like Elizabeth II, Andrew Lloyd Webber and Eddie Redmayne.
Tom Rennolds
Tom Rennolds was a Yorkshire plasterer who only began to cook seriously at age 18 and reached the final of MasterChef 2012. Rennolds' final meal for Gregg and John was a starter of langoustines, a quail main and a Yorkshire rhubarb pudding dessert.
Rennolds' cooking style sees him mix classic French dishes with modern techniques to create innovative meals. He currently works as an executive chef at Aspire in Leeds.
MasterChef 2013 Finalists
Natalie Coleman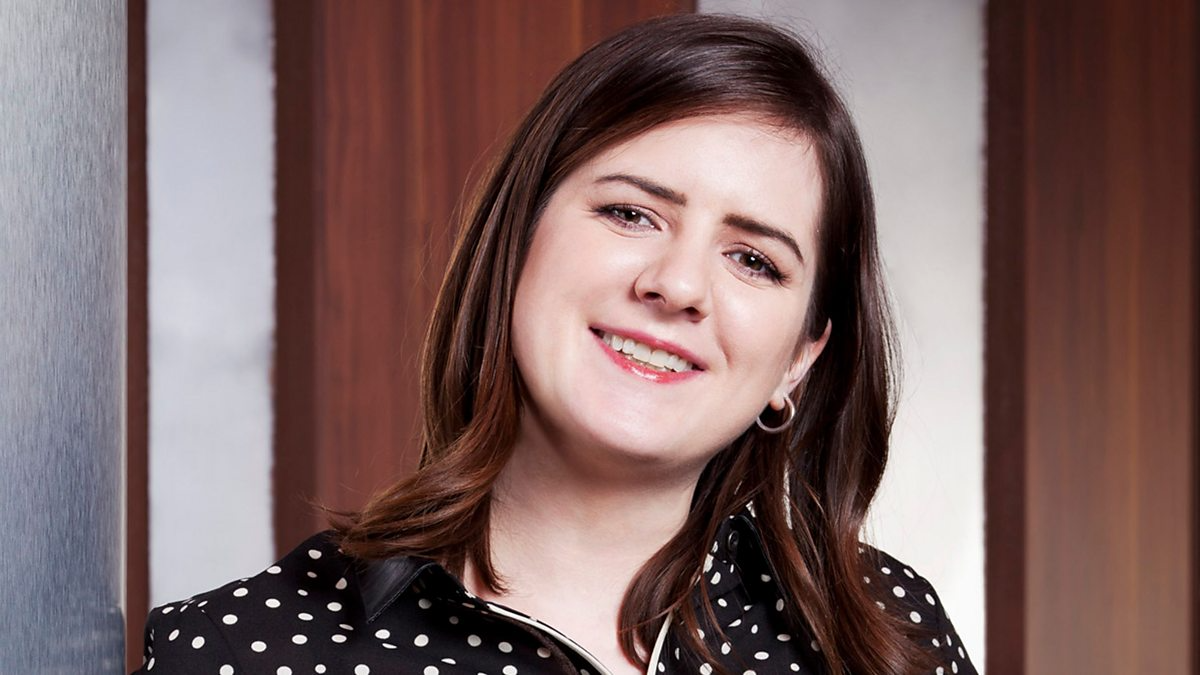 Natalie Coleman worked in finance and ran club nights at local events before she entered MasterChef 2013. She quickly became one of the standout amateur chefs, impressed the judges and was the ultimate winner of the culinary competition.
After she won the show, Natalie trained at many well-known restaurants in the UK, including Le Gavroche, The Kitchin, Midsummer House and The Hand & Flowers. She has published books like Winning Recipes: For Every Day (2014) and has been the head chef at The Oyster Shed in the City of London since November 2021. In this position, she won Best Pub Chef at the Great British Pub Awards in 2022.
Larkin Cen
Larkin Cen grew up in a Chinese takeaway in Cardiff, surrounded by food, cooking and authenticity, and his mother and granddad were chefs. However, rather than follow in their footsteps, he became a lawyer, although he long harboured ambitions about creating a modern Chinese restaurant that accurately represented Chinese cuisine.
So, he entered MasterChef 2013 and reached the final, which opened doors for Larkin. He exited the show and launched Hokkei, a premium delivery-only Chinese takeaway business. In 2016, he opened his restaurant Woky Ko in Bristol, where he serves innovative, authentic Chinese food.
Dale Williams
Dale Williams was a self-made entrepreneur who, by the age of 28, had become a success with his recruitment firm, Yolk Recruitment. However, he wasn't willing to sit on his laurels and instead entered MasterChef to follow his cooking passion.
In MasterChef, he wowed judges with his beautiful meals, which helped him reach the grand finale. After the show, Dale launched Hokkei with fellow finalist Larkin Cen, a delivery-only Chinese takeaway business.
MasterChef 2014 Finalists
Ping Coombes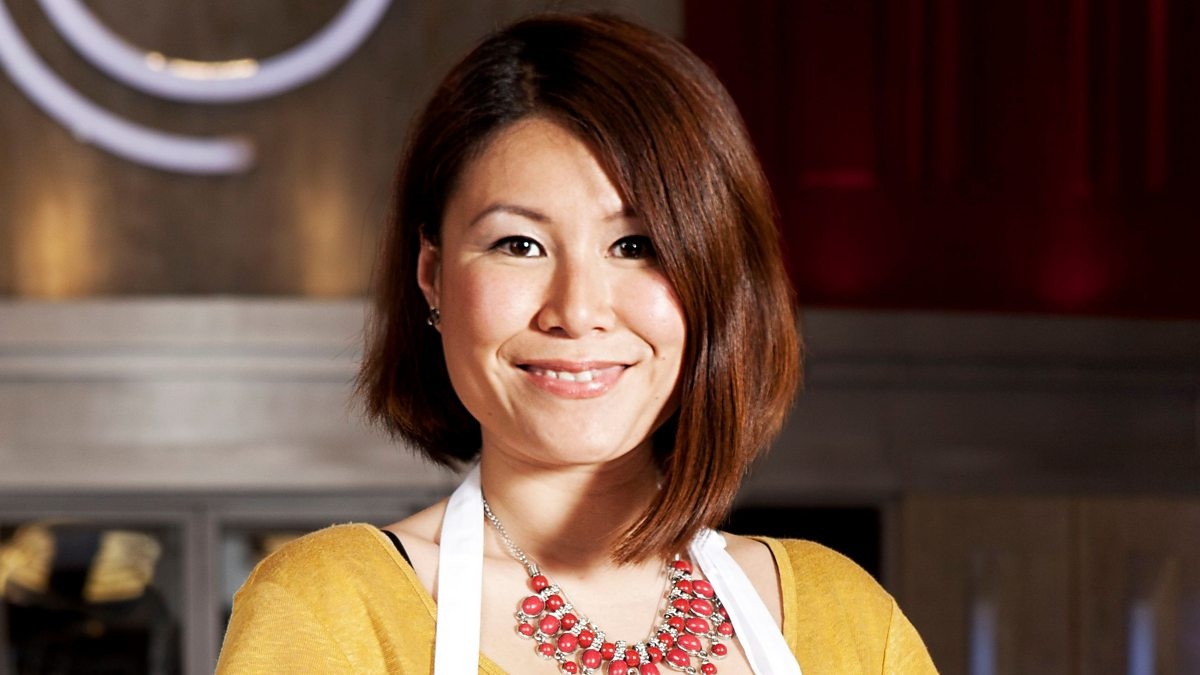 Ping Coombes is a Malaysian chef who worked as an assistant hotel manager for a private hospital before being made redundant and deciding to apply for MasterChef. After surprisingly getting onto the show, Ping wowed judges with her Malaysian-inspired food, which paid homage to the culture she grew up in. In the MasterChef 2014 final, she impressed Gregg and John with her three-course meal, which won her the coveted MasterChef title.
Since then, Ping has been busy appearing at food festivals, writing books and launching street food classes. She is a consultant chef for the Ping Pan-Asian group, whose first restaurant was the Chi Kitchen located in The Selfridges Kitchen in their department store on Oxford Street. She returned to MasterChef as a judge in 2019.
Jack Lucas
Jack Lucas was a Geography graduate from Exeter University who taught himself to cook while studying. He impressed Gregg and John with his French cuisine and fusion foods, which got him to the final of Series 10.
Since finishing the show, Jack has run his private dining business, done cooking demonstrations at festivals and worked with Sainsbury's.
Luke Owen
Luke Owen was a sales engineer who decided to pursue his passion for cooking by applying for MasterChef 2014. It wasn't plain sailing for Luke, who had several close calls in the show but managed to reach the grand finale.
Since the end of the series, Luke has worked in the private dining business.
MasterChef 2015 Finalists
Simon Wood
Simon Wood fell in love with cooking when he was a boy of just eight years old and had been cooking ever since he was old enough to reach the stove. He decided to take part in MasterChef to make his dreams a reality. The risk paid off for him as he impressed John and Gregg throughout the competition, eventually being crowned MasterChef 2015 winner.
After winning the competition, Simon was appointed executive chef of the Oldham Event Centre, part of Oldham Athletic Football Club. Shortly after, he opened a pop-up restaurant, The Boardroom by Simon Wood, also in Oldham. He opened his first major restaurant WOOD Manchester in September 2017, a second, WOOD Chester, in March 2018 and a third, WoodKraft Cheltenham, in November 2018.
He has also released a cookbook, At Home with Simon Wood: Fine Dining Made Simple, published in 2016 and was a guest judge on MasterChef 2020.
Tony Rodd
Tony Rodd got his love for cooking from his Greek-Cypriot family and eventually entered MasterChef, where he became dubbed 'The master chocolatier' by Gregg Wallace for his talent at creating desserts and chocolate dishes. The judges loved his elaborate dishes and great presentation, which helped him reach the final.
Since becoming a runner-up, Tony has operated the Copper & Ink in Blackheath, London, a modern British restaurant that serves food influenced by classic French and Scandinavian cuisine.
Emma Spitzer
Emma Spitzer was a managing director who ran the luxury travel business Tots Too before deciding to try her hand at cooking. She quickly showed a knack for it and impressed the judges on MasterChef, reaching the final.
Since the show's end, Emma has pursued her cooking career and published her cookbook, Fress, in April 2017, featuring her favourite and most cherished recipes. She especially enjoys creating food with a modern twist on traditional Middle Eastern and Jewish dishes.
MasterChef 2016 Finalists
Jane Devonshire
Jane Devonshire was a stay-at-home mum who first became passionate about cooking as a child, thanks to the influence of her mother and nanny. Her youngest son, Ben, encouraged her to enter MasterChef series 12.
Upon entering the MasterChef kitchen, Jane had an adventure of a lifetime as she cooked for world-famous chefs across the globe before eventually wowing Gregg and John with her final dishes in the grand finale and winning the competition. She served them a childhood-inspired menu consisting of a winkle starter, Indian-inspired roast lamb and a rhubarb and custard dessert.
After winning the competition, Jane has kept busy writing two cookbooks, working with world-renowned chefs like Gordon Ramsey and running pop-up restaurants.
Jack Layer
Jack Layer was a 27-year-old project manager when he entered the MasterChef kitchen. He quickly became a favourite of the public thanks to some of his mouthwatering dishes like his chocolate cake and marshmallow dessert and his final meal of bubble and squeak gnocchi with homemade brown sauce.
Since the show's end, Jack has continued his culinary pursuits by teaming up with fellow MasterChef 2016 finalist Billy Wright and cooking as Billy and Jack, hosting an exclusive Dinner Club.
Billy Wright
Billy Wright was a property surveyor who followed his heart and entered MasterChef. His time in the kitchen wasn't plain sailing, as the decision to put him into the grand finale ahead of Juanita Hennessey attracted some audience controversy. Throughout his time in MasterChef, he cooked beautiful meals, including his blow-torched mash potato mountain and a shepherd's pie.
Following the end of the series, Billy teamed up with fellow MasterChef 2016 finalist Jack Layer as Billy and Jack, who host an exclusive Dinner Club. Billy was sadly diagnosed with thyroid cancer, leading to the duo hosting a successful 24-hour supper club to raise funds for Cancer Research UK. Billy has created a range of low-alcohol spirits called DECEM.
MasterChef 2017 Finalists
Saliha Mahmood-Ahmed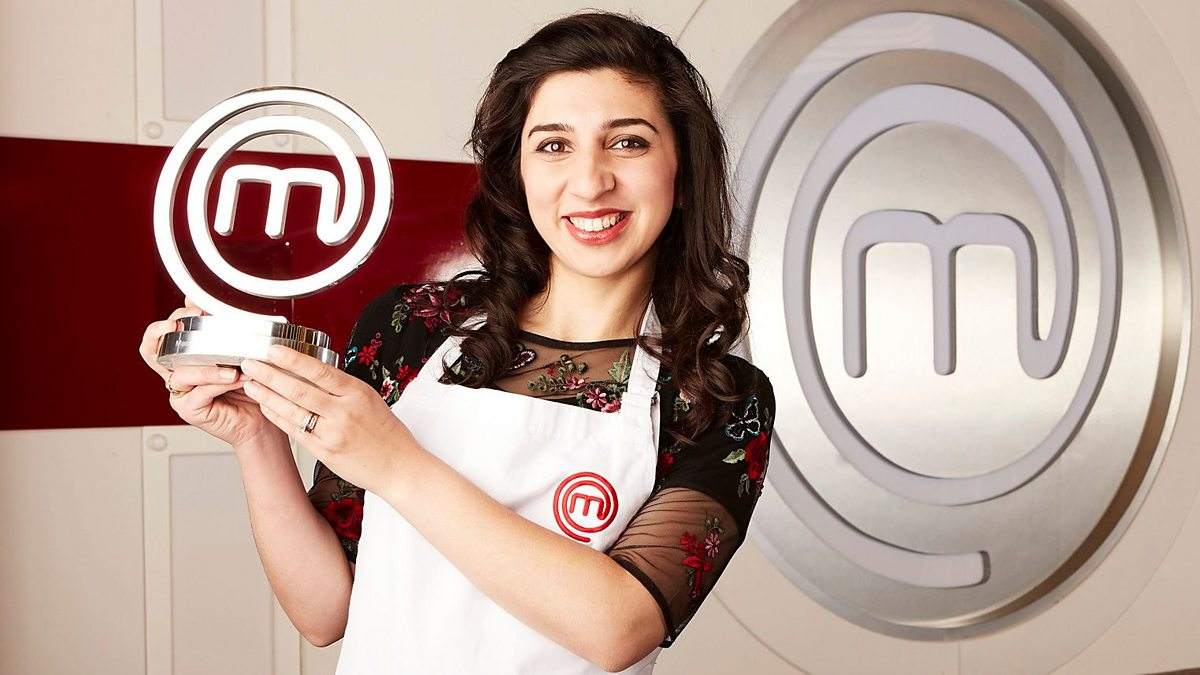 Saliha Mahmood-Ahmed was a doctor who impressed the judges during her time on MasterChef with her Kashmiri-influenced food. She impressed Gregg and John so strongly that she became the 13th amateur cook to win the competition.
Since winning the MasterChef title, Saliha has written three cookbooks; Khazana, which won the Observer Food Monthly Best Cookbook of the Year 2019 award; Foodology, which focuses on her career as a gastroenterologist; and The Kitchen Prescription. Saliha still works at the NHS.
Steve Kielty
Steve Kielty was a DJ who showed his culinary muscle during MasterChef 2017. Throughout the show, he became a favourite of audiences and judges thanks to his experimental food, although he was pipped to the title by Saliha Mahmood-Ahmed.
Since becoming runner-up, Steve has worked in the London supper club circuit, hosting excellent evenings featuring his delicious food.
Giovanna Ryan
Giovanna Ryan was a music teacher when she decided to follow her dreams and enter MasterChef. Giovanna comes from a family of foodies, and her Italian heritage heavily inspires her food.
Since getting to the final, Giovanna has been a music teacher at ArtsEd, London. However, she continues to follow her cooking passion by running classes on Italian food, where she shares her favourite recipes and is a contributing food editor for House Beautiful UK.
MasterChef 2018 Finalists
Kenny Tutt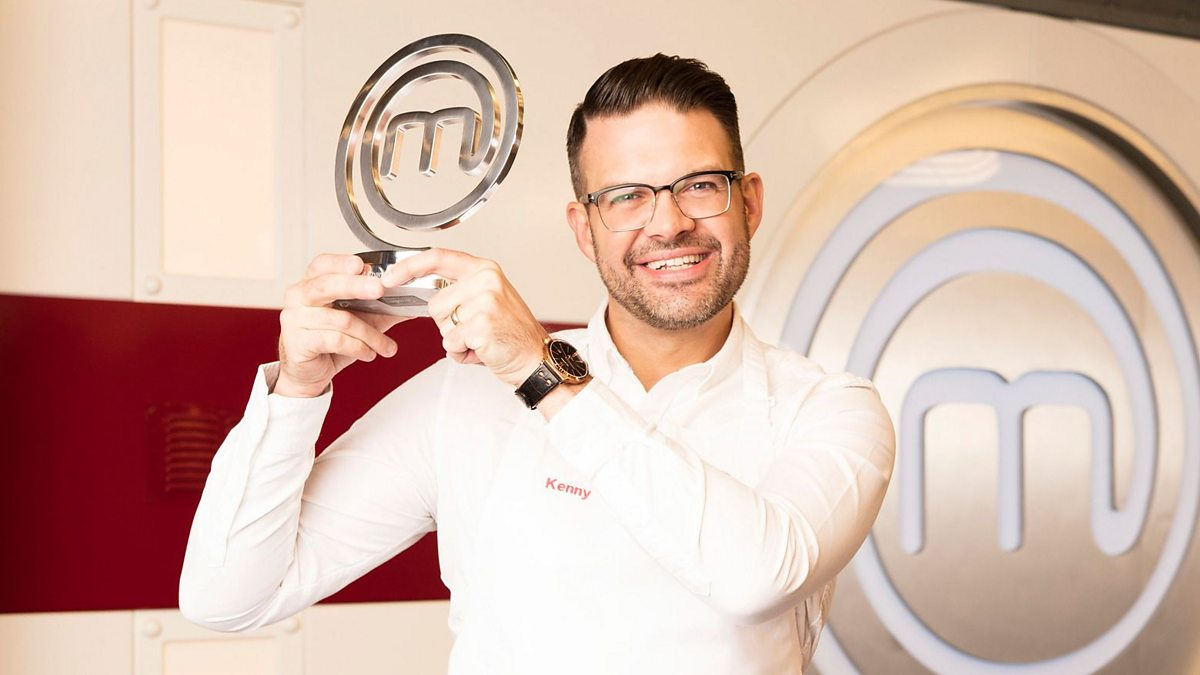 Kenny Tutt was a bank manager in Worthing, West Sussex when he decided to pursue his long-held dreams of becoming a professional chef, which he had held ever since helping his mother in the kitchen.
Kenny stood out from the other chefs due to his intricate food and infectious passion for cooking. Kenny ultimately wowed Gregg and John with his three-course meal of scallop starter, squab pigeon main and chocolate and ale ice cream, which received great praise from the judges and led to him winning the competition.
Since becoming MasterChef 2018's winner, Kenny has been busy opening his restaurant and cooking school, Pitch, in Worthing. He used to operate Bayside Social in Worthing before closing it in April 2023.
David Crichton
David Crichton was an airline pilot from Bramhall, Stockport. He discovered his love for cooking thanks to his jet-setting occupation, which allowed him to try his hands at international cuisines worldwide.
David reached the final of MasterChef 2018 thanks to his unique twists on classic British dishes. He impressed audiences and the judges but could not win the grand finale. Since the show's end, David has remained a pilot but owns a chocolate company, The Careless Collection.
Nawamin Pinpathomrat
Nawamin Pinpathomrat was a Thai student studying at the University of Oxford before applying for MasterChef. He was a surprise hit with the show, which saw him cook delicious Thai-inspired meals.
Since becoming runner-up Nawamin has continued his academic career and is currently a lecturer at the Department of Medical Science, Faculty of Medicine at Prince of Songkla University. However, he remains involved in the cooking industry as he owns the Realm cafe in Songkhla, Thailand.
MasterChef 2019 Finalists
Irini Tzortzoglou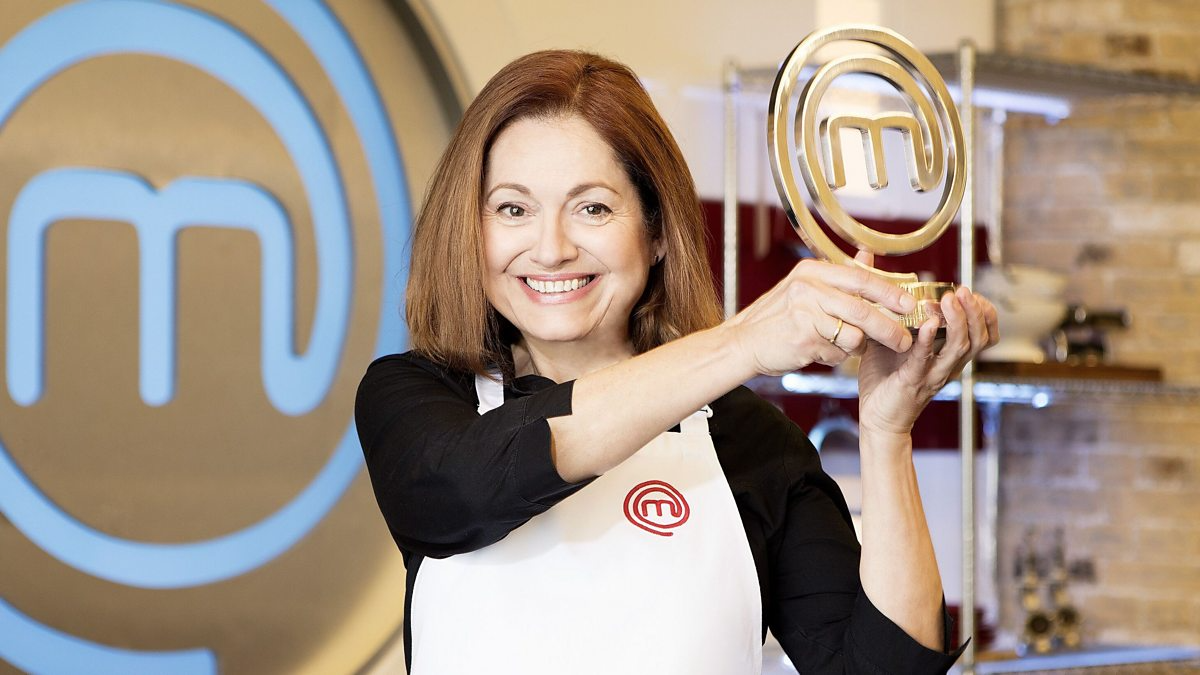 Irini Tzortzoglou is a retired banker living in Cumbria who used her Greek heritage to create some amazing food that wowed Gregg and John and got her a place in the final. Her road to the final wasn't plain sailing as she had a close call in the prior round after her desserts didn't turn out as she'd wished.
In the final, Irini served a three-course meal of red mullet with squid risotto, lamb chops and hazelnut and fig baklava. Her dishes wowed the judges and saw her win the culinary competition.
Since winning the competition, Irini has avoided opening a restaurant like other past winners but has instead written a book, Under The Olive Tree: Recipes from My Greek Kitchen, which was published in 2020.
Jilly McCord
Jilly McCord is a former professional rugby player, who helped take Scotland to the Women's Rugby World Cup in 2006, and a teacher who decided to enter MasterChef to see if she had the talent to compete with the best of the culinary world.
Throughout her time on the show, Jilly impressed the judges and audience with her Scottish spin on fine dining, which saw her reach the grand finale of MasterChef series 14. Since her time on the show, Jilly has worked as a teacher at Dollar Academy in Clackmannanshire but continues to cook at private dinners, events and festivals.
Delia-Maria Asser
Delia-Maria Asser worked as a police officer in Essex before entering MasterChef 2019. She stood out among the other chefs due to her food, which represented her Spanish heritage and her love of Moroccan food.
After becoming a runner-up in the cooking show, Delia-Maria has continued to pursue her interest in food by hosting supper clubs, private dining events and food festival demonstrations.
MasterChef 2020 Finalists
Thomas Frake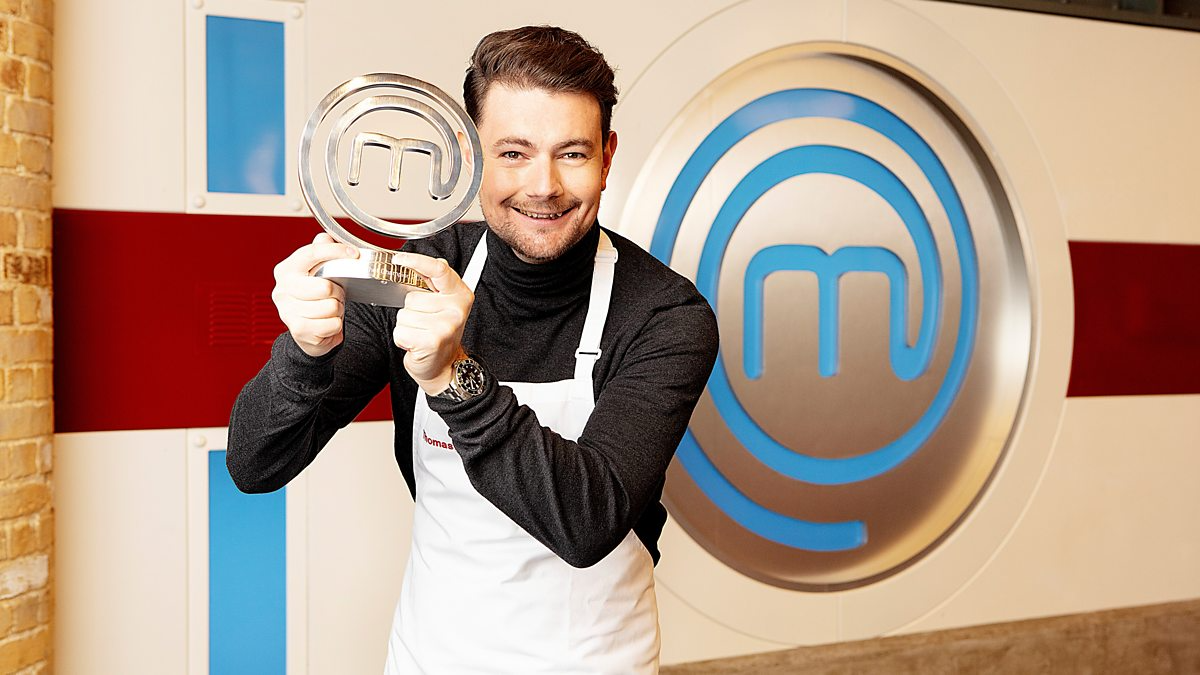 Thomas Frake is a London banker who won MasterChef 2020 thanks to his outstanding modern British food. Thomas stood out in the show for creating old-fashioned hearty food filled with heart and soul.
After winning the show, Thomas could not go on the standard post-show winner's tour of working at top restaurants due to the coronavirus. However, he still appeared on shows like The One Show. He is the owner and executive chef of The Wheatsheaf, Chilton Foliat, a pub with a glowing reputation as a sustainable boozer.
David Rickett
David Rickett was a fine art graduate from Leeds University who worked in banking for seven years before falling in love with the creativity of cooking. Three years after becoming passionate about cooking, David applied to be on MasterChef.
David reached the show's final and, since then, has kept busy working at private dining events, restaurant pop-ups and food festivals. He has released a range of organic frozen ready meals available in supermarkets across London.
You Can Hire David Rickett for Your Event on Our Platform
If you watched David's time in the MasterChef kitchens and were awed by his culinary talents, then you're in luck as you can hire David through yhangry.
Sandy Tang
Sandy Tang was a technology consultant living in Reading when she applied to be on MasterChef, aiming to better her culinary skills. However, she surprised herself with her abilities and reached the final.
Sandy became a firm favourite in the show thanks to her knowledge of Eastern and Western dishes and how to merge them. One of her signature dishes is Macanese chicken with chorizo, olives and coconut milk, served with egg-fried rice. Since finishing the show, Sandy has been busy launching Journey to the West, a range of cook-at-home dumplings.
MasterChef 2021 Finalists
Tom Rhodes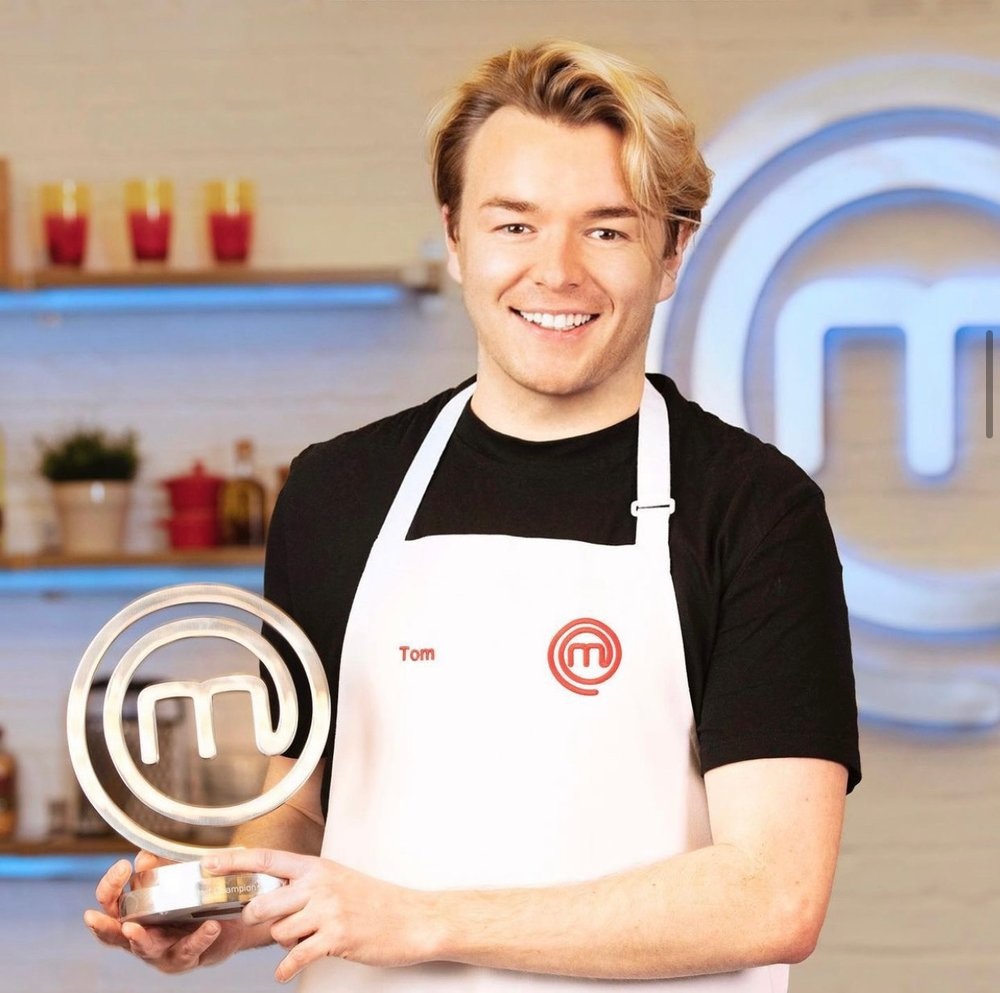 Tom Rhodes won MasterChef 2021 thanks to his amazing food using unique flavours. Before becoming a household name, Tom worked as a house manager at Nandos in Newcastle.
While in the competition, Tom stood out for his unique, innovative dishes and became a firm favourite. Gregg Wallace said, "The sky is the limit" for Tom.
You Can Hire Tom Rhodes for Your Event on Our Platform
Winning MasterChef 2021 is an incredible achievement and shows that Tom is one of the best chefs. If you're interested in hiring Tom for an event, you can hire him through yhangry.
Mike Tomkins
Food was always a big part of Mike Tomkins' life; his earliest memories were of being in the kitchen with his mother, but he really fell in love with cooking as a student. However, he eventually settled into working as a telecom sales manager in Surrey before being persuaded by his partner to enter MasterChef.
In the competition, Mike stood out thanks to his food, influenced by his Italian heritage on his mother's side, and his pan-roasted partridge dish helping him reach the grand finale.
After becoming a runner-up, Mike has hosted supper clubs and pop-up events and dreams of opening a little gastropub using food scoured from local suppliers.
Alexina Anatole
Alexina Anatole worked as a Head of Frozen at Mindful Chef and was a long-time fan of MasterChef before deciding to take the plunge and enter its 2021 series. She stood out early on in the competition for excellent cooking and passion, which helped her become a runner-up of the show.
Since ending the show, Alexina has hosted supper clubs and has started a cookbook series, with her first book, Bitter, being published by Penguin in September 2023.
MasterChef 2022 Finalists
Eddie Scott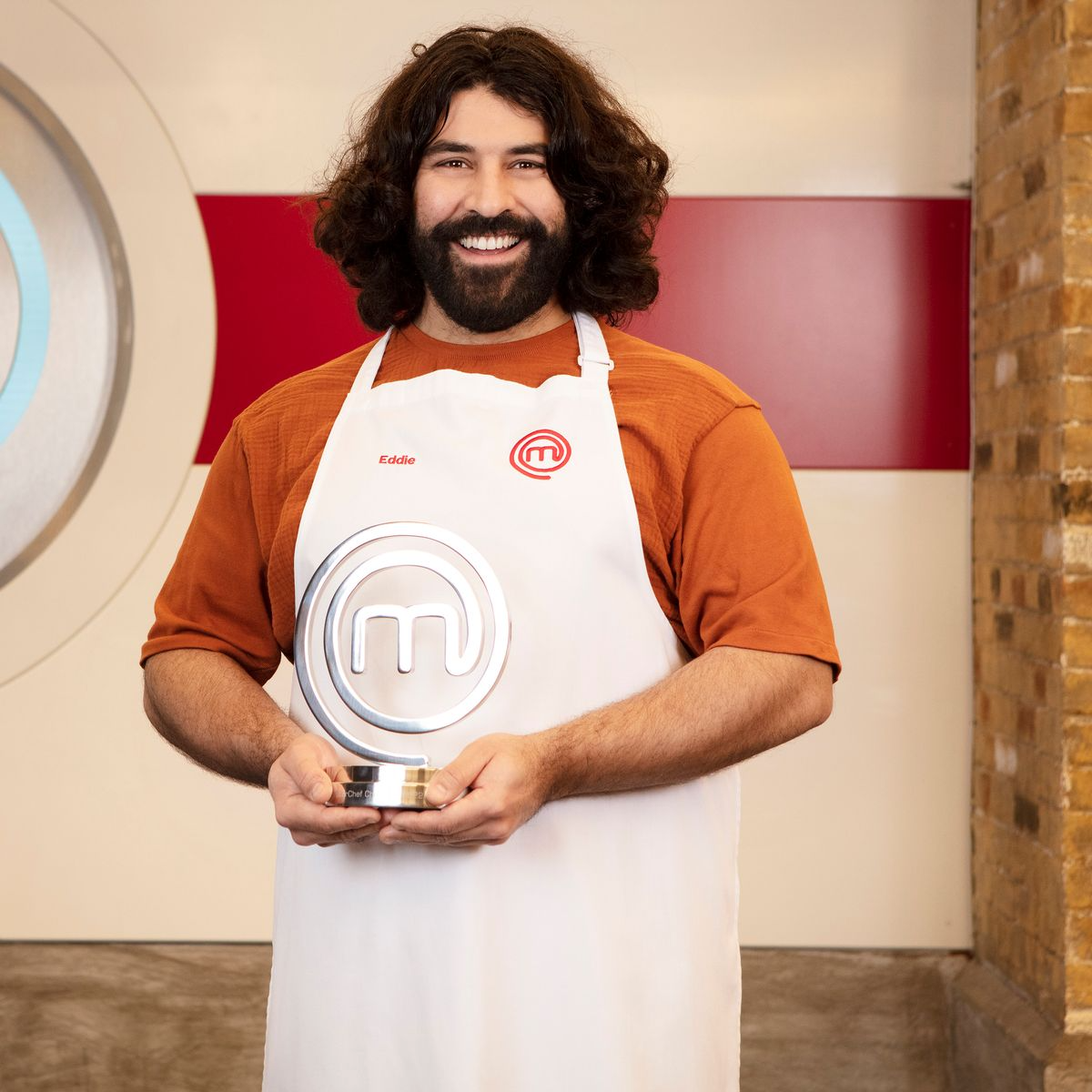 Eddie Scott became the 17th winner of MasterChef thanks to his unique food, which merged classic French cuisine with the spices of India. He is an adventurous chef whose day job was piloting ships on the River Humber before entering the cooking competition.
During his time on the show, Eddie was praised by John Torode as "nothing short of a culinary powerhouse". Since winning the competition, Eddie has worked in the three Michelin-starred restaurant Gordon Ramsay in London. He has cooked worldwide, including at special dining events in the Maldives.
Pookie Tredell
Pookie Tredall was a beauty salon owner in Solihull who decided to enter MasterChef and quickly became a fan favourite thanks to her food influenced by her Thai-Chinese heritage. She created innovative food during the show's runtime and worked with top Michelin star chefs.
Radha Kaushal-Bolland
Radha Kaushal-Bolland is a law graduate whose ambitious dishes helped her reach the final of MasterChef 2022. She was the youngest of the year's finalists but was their equal as a chef.
After becoming a runner-up in the show, Radha has worked in private dining, festivals and schools but ended 2022 as a chef at Goldsborough Hall, Knaresborough, under the guidance of executive head chef Josh Barnes.
Discover the Best Chefs & Caterers in Your Area
MasterChef is one of the most prestigious culinary competitions in the world. It has proved an excellent opportunity for amateur chefs to hone their skills and transform their hobby into their profession.
Cooking is a craft like no other; it takes years of experience to master a cuisine. MasterChef guides amateur chefs towards mastering food and prepares them to enjoy a fulfilling career.
Having a MasterChef finalist chef at your dinner party is a great way to get to know your favourite contestant better and enjoy their art. Chefs like David Rickett and Tom Rhodes, who reached the final, and in Tom's case won the competition, can be hired for your special day through yhangry.
Yhangry is the best way to discover great chefs to enrich your events.
Three Course Meals
One of the staples of MasterChef, which everyone loves, is the final's three-course meal that finalists must create, utilising all the culinary lessons they've learned throughout the show.
It allows finalists to express themselves, show the depth of their talent and reflect their personality in the dishes they create. Three-course meals are very impressive and are usually reserved for restaurants.
If you hire a chef through yhangry, you should ask them to create a bespoke three-course meal that considers your guests' culinary needs. It's an easy way to impress your friends and experience the best cooking possible, all in the confines of your home.
Get a Quote with yhangry
Thousands of excellent chefs work with us, each specialising in different dining experiences. No matter what sort of event you plan on hosting, the cuisine you're interested in or your budget, there's surely someone on yhangry who suits your needs.
If you're interested in discovering the best caterers or private chefs near you, you should get a quote with yhangry. 
FAQs

Who won MasterChef: The Professionals '22?

Nikita Pathakji was the winner of MasterChef: The Professionals 2022.

Has a woman ever won MasterChef: The Professionals UK?

Claire Lara was the first female MasterChef: The Professionals UK winner. The Liverpool-born chef won the competition in 2010.

Where is MasterChef filmed in 2023?

MasterChef is filmed at 3 Mills Studios in East London for its 17th series. The show is planned to be moved to Birmingham in the future.
Hire MasterChef Winners on yhangry

From Budget to Michelin Chefs
Our marketplace has chefs for every price range, cuisine and event type. Experience food cooked by world-class chefs

Dietary needs / Allergies
Work with your chef to co-create a menu that fully takes care of all your guests' special needs, within your budget

Payment Protection
Your payment is only released to the chef by our platform, after they have satisfactorily catered to your event

Cook & Serve or Delivery
If you have a kitchen, go for Cook & Serve option. Your chef will do grocery shopping and clean up. Else, go for the Delivery option

Cancellations and Refunds
You can cancel and receive a full refund up till 7 days before. Your payment is protected until after the event

Customer Support
Contact Us via email at info@yhangry.com, phone at 020 4525 5238 or Whatsapp at 07480543484
What our happy Customers say
Top FAQs
How much does it cost to book a Masterchef finalist?
A lot more reasonable than you would imagine 🤗 You can book in a MasterChef starting at just £41 per person upto £250 per person on the higher end. Costs depend on availability of chefs, the day (weekends are more premium) and type of menu (extensive menus are more premium).
Can I create a personalised menu?
Yes, you can suggest any dishes you'd like to your chef and work with them to co-create a menu that takes care of all your guests' preferences as well as dietary restrictions.
What types of events can the Masterchef finalists cater for?
These chefs can cater to all events — starting from an intimate couple's dinner to a large family gathering.
How can I see sample menus of these chefs?
Just click on the chef you want to explore to go to their profile page. Here you will be able to see their bio, sample menus, instant book menus, reviews, etc.
What happens once I book?
Once you have placed your order, you will receive a booking confirmation e-mail containing further details pertaining to your event and you can also chat with the chef via your account. You can always edit guest number or dishes post booking. You will receive the menus and place cards via post. On the day of your event, the chef will arrive with the ingredients to cook a delicious meal for you while you relax with your friends.