MasterChef is the cooking competition which separates the enthusiasts from the masters. Over the course of several intense weeks of competition, John Torode and Gregg Wallace whittle down the show's contestants to just a handful of incredibly talented culinary wizards.
2018 was another great season of the classic cooking show, which saw some of Britain's best chefs battle it out in the kitchen and push themselves to their limits. Some rose to the challenges while overs burned under pressure.
Three excellent chefs reached the MasterChef 2018 grand finale and fought for the title of MasterChef. Each of these finalists is an outstanding culinary genius, but only one could win. Each chef has a different outlook on cooking and different masteries.
Below you will find an overview of each of the three 2018 MasterChef finalists.
MasterChef 2018 Finalists
Kenny Tutt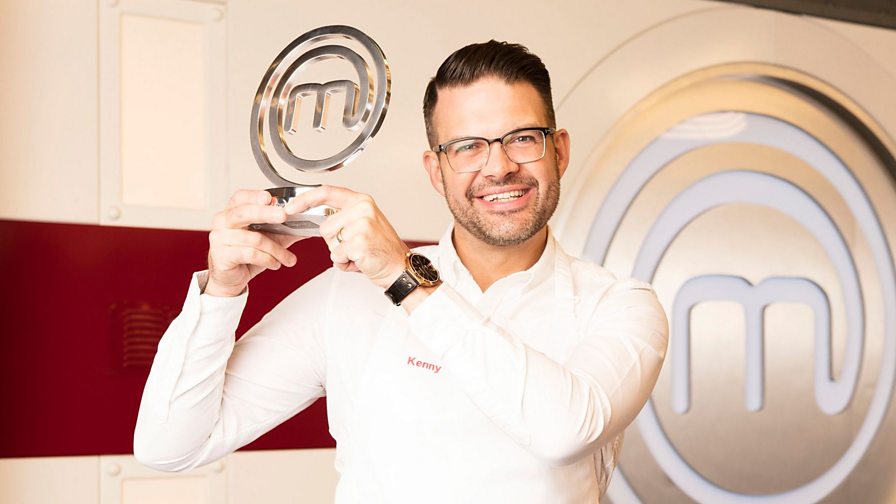 Kenny Tutt was a bank manager in Worthing, West Sussex, for over 17 years before entering MasterChef. He has long had a passion for cooking since he was a child helping his mother.
Kenny is a passionate chef who often creates intricate dishes; he was cautioned during the competition by Gregg and John because he sometimes put too much food on the plate.
Kenny was the ultimate winner of the competition, which he won thanks to his three-course meal featuring a scallop starter, squab pigeon main, and chocolate and ale ice cream. Kenny currently operates a restaurant named Pitch in Worthing.
David Crichton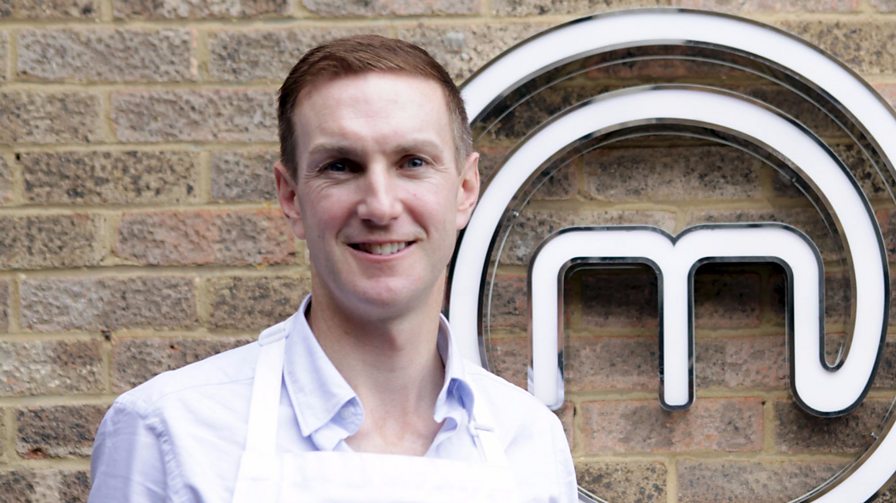 David Crichton was a commercial airline pilot from Bramhall, Stockport. He discovered his culinary interest relatively late, after only starting cooking at age 18, and only really ignited his passion after meeting his wife.
Thanks to his job, he has traversed the globe and tried his hand at various cuisines. His culinary adventuring helped him earn his place in the MasterChef final, and during the season, he was noted for putting an experimental twist on British classics. He still works as a pilot but runs a chocolate company called The Careless Collection.
Nawamin Pinpathomrat
Nawamin Pinpathomrat is a Thai-born PhD student who studied at the University of Oxford and Imperial College London and unexpectedly became a MasterChef 2018 UK finalist. Nawamin got his love of cooking from his mother and grandmother.
Nawamin got to the final thanks to a pork satay dish with profiteroles filled with spicy peanut sauce and topped with white chocolate. Nawamin is a lecturer at the Department of Medical Science, Faculty of Medicine at Prince of Songkla University. He also owns the Realm cafe, which can be found in Songkhla, Thailand.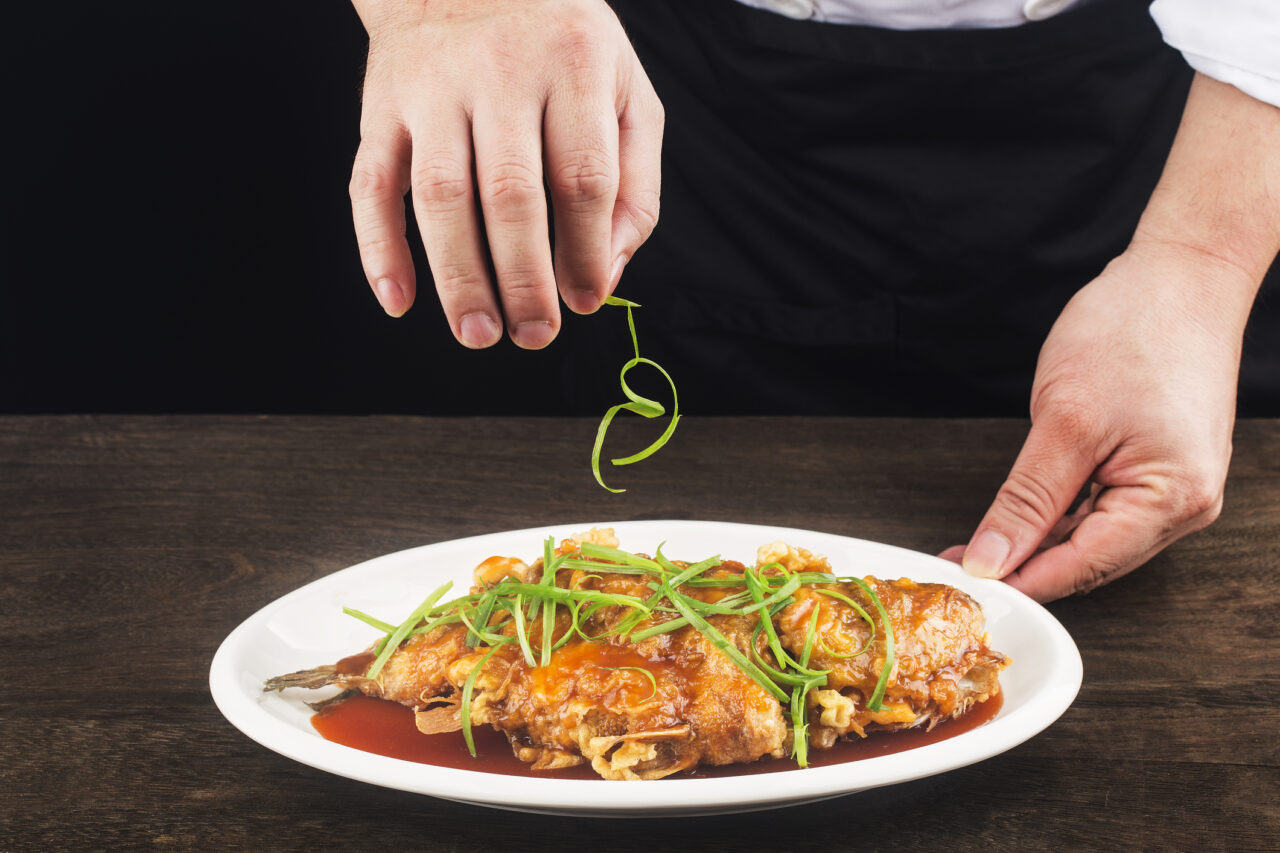 Hire MasterChef Finalists with Yhangry
By getting to the final of MasterChef 2018, Nawamin Pinpathomrat, Kenny Tutt and David Crichton proved themselves excellent chefs. Such culinary talent can liven an event and add to its atmosphere. They raise guests' expectations, and a great chef will know how to plan a bespoke menu that will blow the socks off your guests.
The best way to connect with the best chefs, including MasterChef finalists, is with yhangry. Yhangry is a bit like a dating service in the culinary niche; we connect you with a chef or catering service depending on your requirements, budgets and event type. Yhangry can connect you with various chefs who work in many different cuisines.
Modern British Food
David Crichton made his way through MasterChef with his interesting dishes, which added an adventurous twist on classic British dishes. There's nothing quite like British food, tried, tested and beloved by people nationwide.
British food suits all sorts of events, from fancy afternoon tea parties to work functions. Its universality ensures it is always a hit, regardless of the audience. A good caterer or private chef will use locally sourced, finest quality ingredients to ensure you can taste Britain's finest.
British cuisine is very diverse. For some people, it means hearty fish and chips; for others, it might mean Scottish smoked salmon or roast sirloin of beef. British food can be whatever you want and make your event memorable.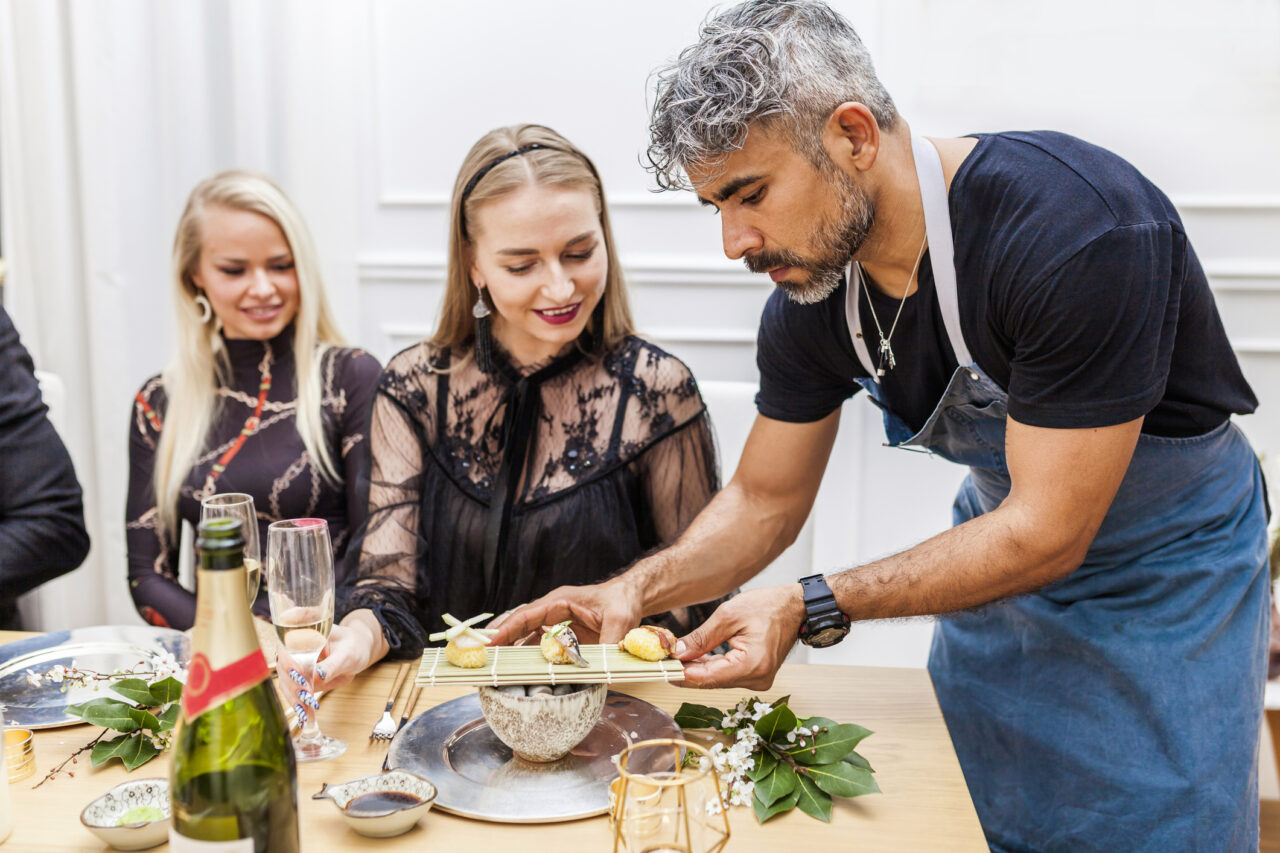 Multi-Course Meals
Kenny Tutt won MasterChef thanks to his exquisite three-course meal of scallops, squab pigeon and ice cream, which impressed the judges. If you want to impress friends, families or clients, you should consider hiring a private chef to cook a multi-course meal for your special day.
Passionate chefs use their expertise within the kitchen to craft beautiful bespoke menus that take into account culinary needs. Their experience enables them to know how to craft unique sensorial experiences.
Charm your guests with a tasty starter and a filling main course, leaving them with just enough room for a rich dessert. Perfection.
Get a Quote with Yhangry
Private chefs used to be for millionaires or other people with deep pockets. However, this isn't necessarily the case, as yhangry has helped make hiring private chefs possible for everyone.
Yhangry considers your budget, event type and culinary needs and will connect you with excellent chefs or catering services perfect for you. Yhangry can link you to many chefs with different specialities and a range of experiences, including MasterChefs.
If you're interested in discovering a chef or caterer who can enrich your special day, you should get a quote.
FAQs

Who were the 2017 MasterChef finalists?

Three chefs got to the grand finale of the 2017 series of MasterChef. The two runners-up were Giovanna Ryan and Steve Kielty. The winner of MasterChef 2017 was Saliha Mahmood-Ahmed.

Who won MasterChef: The Professionals in 2018?

The winner of MasterChef: The Professionals in 2018 was Laurence Henry, who beat fellow finalists Dean Banks and Oli Martin to win the cooking competition.

Who won MasterChef 2017 UK?

The winner of MasterChef 2017 was Saliha Mahmood-Ahmed, whose winning meal was praised by Gregg Wallace as "East meets West" and "simply stunning – beautiful art on a plate."

Who won MasterChef: The Professionals in 2016?

Gary MacLean was the winner of MasterChef: The Professionals in 2016, which was his third time applying to be on the show. He beat 47 other chefs to win the culinary competition.

Who won MasterChef 2016 UK?

The winner of MasterChef 2016 was Jane Devonshire, who wowed Gregg Wallace and John Torode with her three-course meal, beating fellow finalists Billy Wright and Jack Layer.