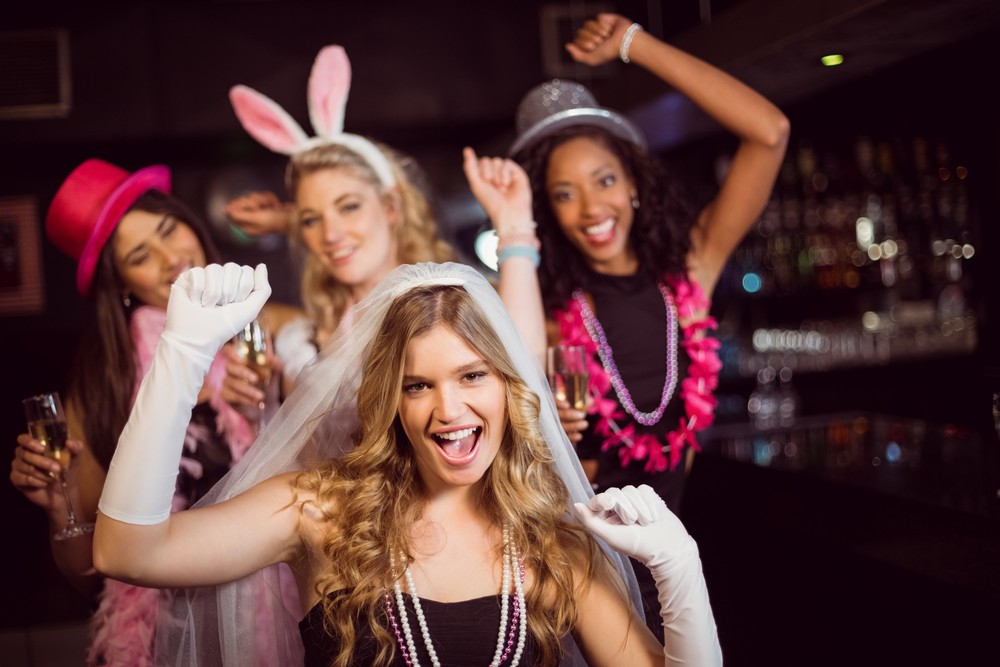 If you're searching for the perfect spot to host a memorable hen-do, look no further than Newcastle. With its unique blend of history, nightlife, and adventurous outdoor activities, Newcastle offers something for every bride-to-be. And if you're tasked with organising the stagette, we understand that finding the right mix of activities can be a daunting task.
Fear not, for we've rounded up 12 fantastic stagette ideas guaranteed to create an unforgettable celebration in Newcastle. Whether your group is full of history buffs, adventure seekers, or party animals, there's an activity to suit everyone's tastes. So get ready to dive into a world of creativity, adventure, and plenty of laughter as we explore these remarkable bachelorette ideas.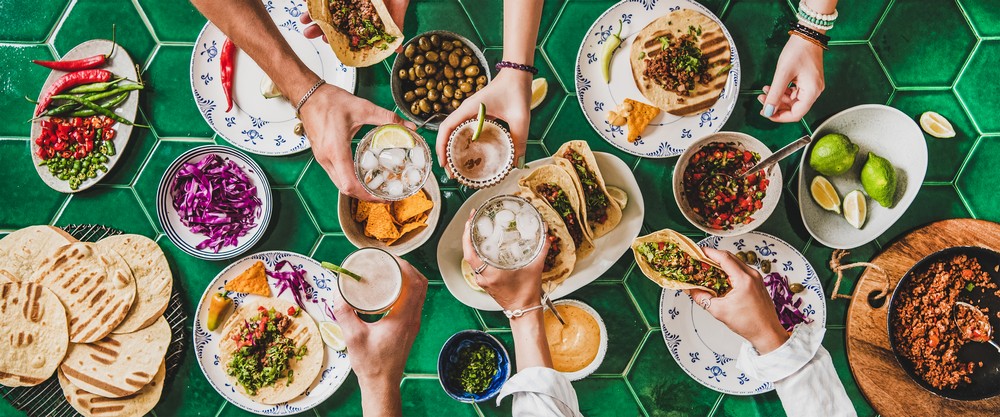 Dinner Party
Kick-start your unforgettable girls' night in Newcastle with a private dinner party curated by yhangry. Famous for its vibrant nightlife, Newcastle offers equally fantastic nights in, especially when you have your very own chef to whip up a bespoke feast.
Whether your party craves classic chicken tikka masala or a gourmet five-course meal, we can connect you with culinary geniuses capable of creating a menu that leaves no one out. Theme the food to match the hen-do's vibe, making the evening even spicier.
Choosing yhangry for your stagette ensures an exclusive, mature, and fun-filled night tailored to the preferences of the bride-to-be and her hens. Our platform works like a social network, connecting you with various chefs and caterers, from those specialising in comfort food to Michelin-star masters.
Yhangry makes private dining affordable and accessible, allowing you to transform a party into an exquisite culinary experience that everyone will remember. So why not swap the traditional night out for an evening of gourmet delights? To start your culinary adventure, get a quote today!
Cocktail-Making Class
Unleash your creativity with a cocktail-making class in one of Newcastle's numerous cocktail bars. It isn't just about stirring and shaking; it's an art that calls for imagination and panache. This experience is guaranteed to inject fun into your hen-do as you learn to make your favourite cocktails under the guidance of an expert mixologist.
So, why is this a great pick? Firstly, it's an interactive activity, ideal for team-building and bonding. Secondly, it equips everyone with a new skill to impress guests at the next party. Plus, the exhilarating process of experimenting with different spirits and flavours, resulting in your signature drink, promises to create unforgettable memories.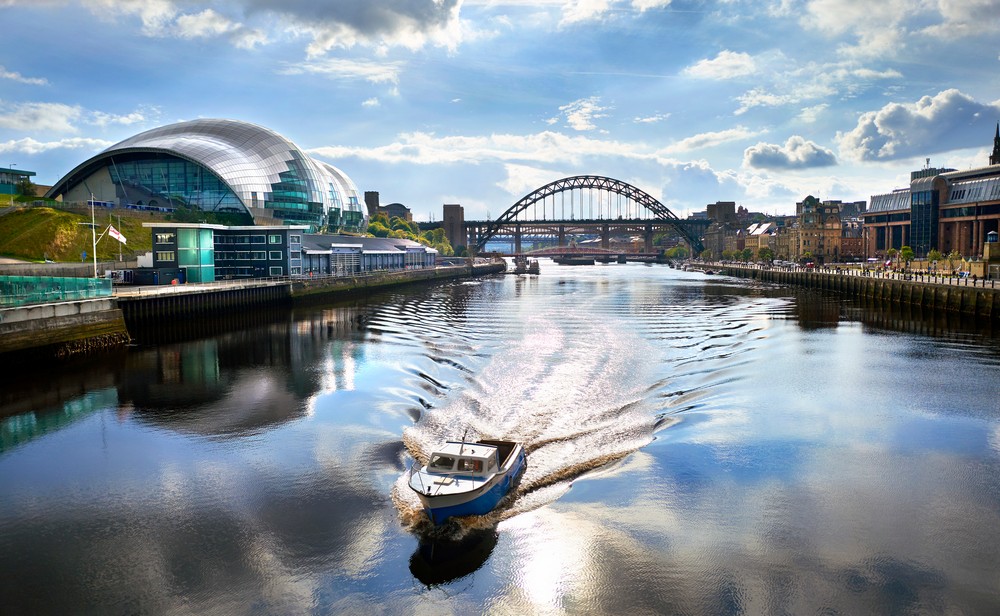 Newcastle Party Boat
Take your celebration to the water with a Newcastle party boat experience. This unique party concept involves cruising down the Tyne River, admiring the sparkling cityscape and dancing to your favourite tunes as the sun sets.
A party boat combines stunning views, a party atmosphere, and an unforgettable sailing experience. This offers an innovative perspective of the city and its landmarks, making it an excellent choice for a hen-do. Whether you choose a leisurely lunch cruise or an evening of dancing under the stars, it's a unique and memorable way to kick-start your celebration.
Newcastle Castle Tour
A tour of the iconic Newcastle Castle is a perfect choice for those seeking a unique daytime activity. This is your chance to delve into fascinating history, walking through ancient halls that have stood the test of time.
Why a castle tour? It's a welcome contrast to the traditional hen-do activities and provides an excellent opportunity for group photos with a grand backdrop. It's more than just a tour – it's an immersive historical experience that takes you back in time, making it a captivating and enriching activity for the bachelorette party.
Craft Workshop
Get your creative juices flowing with a craft workshop. Choose from pottery, jewellery making, or even life drawing – there are plenty of options to cater to everyone's interests.
Craft workshops are perfect for sparking creativity and making lasting memories. It allows everyone to express their artistic side and take home a unique memento of the day. Not only does it provide a break from the typical hen-do activities, but creating something for the wedding day can be a deeply satisfying and bonding experience.
Spa Day
Indulge in ultimate relaxation with a pampering spa day. Newcastle's luxury spas offer various treatments – facials, massages, and hot tub dips – promising an oasis of tranquillity.
Choosing a spa day allows the group to unwind and catch up in a serene environment. It's an opportunity to recharge before the big day and indulge in some much-needed self-care. Plus, many spas offer packages tailored for hen-dos, making it an even more attractive and convenient option.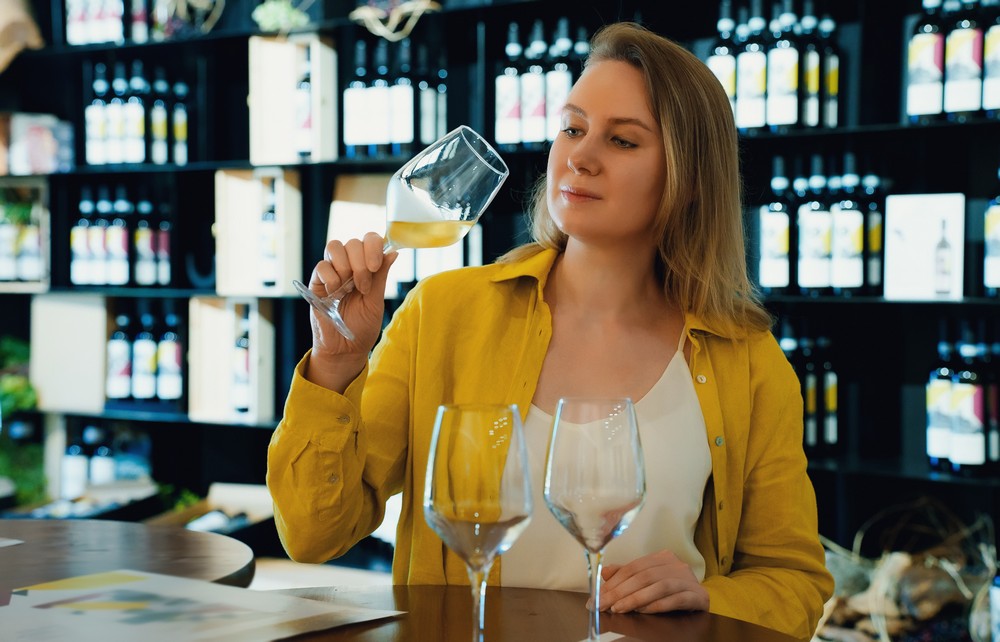 Wine-Tasting
Immerse yourself in the sophisticated world of wines with a wine-tasting session. Whether in a charming wine bar or a picturesque vineyard, this activity offers a blend of discovery and enjoyment.
A wine-tasting session is a perfect pick for its conviviality and educational aspects. It allows everyone to learn about various wines, their origins, and flavours. Additionally, setting up a blind-tasting competition can add an element of fun and challenge, making the experience even more memorable.
Ghost Tour
A ghost tour around Newcastle is perfect for those looking to add a spine-chilling thrill to their hen-do. With the city's rich and somewhat eerie history, there are plenty of ghost stories waiting to be uncovered.
Ghost tours provide a unique and exciting way to see the city. They're an excellent choice for groups seeking a slightly unconventional experience that is engaging, fun, and memorable. Pair your ghost tour with a spooky movie night to keep the theme going, and you're guaranteed an evening full of thrills and laughter.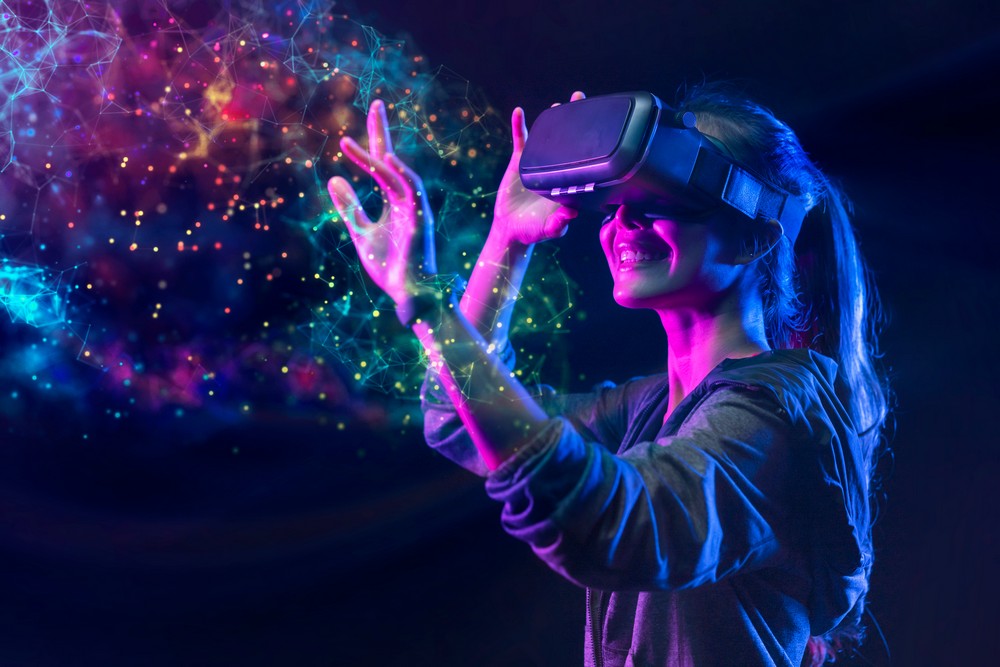 Virtual Reality Experience
Dive into a new world with a virtual reality (VR) experience for your hen-do. Newcastle is home to several high-quality VR arcades where you can immerse yourself in different realities, from adventurous quests to tranquil environments. It's an innovative way to bring excitement to your celebration and offers a thrilling escape from reality that everyone will enjoy.
Why a VR experience? It's a unique, modern activity that promotes teamwork and laughter, making it an excellent choice for a bachelorette party. Whether you choose a competitive game or a cooperative adventure, you'll find yourselves in an entirely different world, making memories that will last long after you've returned to reality. It's a distinctive and memorable way to bring some added fun to your stagette.
Murder Mystery Night
A murder mystery night offers an evening filled with suspense, intrigue, and plenty of fun. As you and your friends turn detectives for the night, you'll find yourselves engrossed in solving a staged crime. You can enjoy this activity at the Royal Station Hotel, among other locations.
This activity adds an element of drama and mystery to your hen-do. It's a fantastic team-building exercise, and with professional companies on hand to set up the event, you're guaranteed an immersive and engaging experience. Dressing up in character can make the evening even more enjoyable, providing laughs and unforgettable moments.
Royal Station Hotel, Neville Street, Newcastle upon Tyne, NE1 5DH.
Outdoor Adventure Activities
For the thrill-seeking hens, Newcastle's outdoor adventure activities promise a day filled with adrenaline. Ziplining, rock climbing, and more await those ready for a challenge.
Choosing outdoor adventure activities makes for an exciting break from the traditional hen- do. These activities foster teamwork and provide plenty of laughter and fun. Adding a mini competition amongst your group can inject some friendly rivalry into your adventurous day.
Karaoke Night
Conclude your bachelorette party on a high note (quite literally!) with a karaoke night. Newcastle has several karaoke bars, providing the perfect stage for your group to belt out their favourite tunes.
A karaoke night is a classic hen-do activity that never fails to entertain. It's a chance to unwind, laugh, and create unforgettable memories together. Dedicate performances to the bride-to-be with a personalised playlist of her favourite songs to add an extra layer of fun and sentiment.
Conclusion
The myriad of activities available for a hen-do in Newcastle ensures a unique and unforgettable celebration catered to the bride-to-be's tastes. The diverse blend of historic tours, creative workshops, adventurous activities, and more promises a bachelorette party filled with laughter, bonding, and memories that will last a lifetime.
So whether it's a dinner party with your own private chef from yhangry, exploring haunted landmarks, or belting out tunes at a karaoke bar, you're bound to find the perfect activity for an unforgettable stagette in Newcastle.
FAQs

Is Newcastle good for hen parties?

Newcastle is an excellent choice for hen parties, boasting a vibrant nightlife, a rich cultural scene, and a diverse range of activities catering to any bride-to-be's tastes.

How do you make a hen-do extra special?

To make a hen-do extra special, consider incorporating personalised elements, such as a private dinner party with a bespoke menu from yhangry or activities that reflect the bride-to-be's interests, creating a celebration that's uniquely hers.

Does the hen pay for her hen party?

Traditionally, the hen doesn't pay for her hen party. Normally the bridesmaids and other attendees share the cost of the hen-do activities, accommodation, and other related expenses.