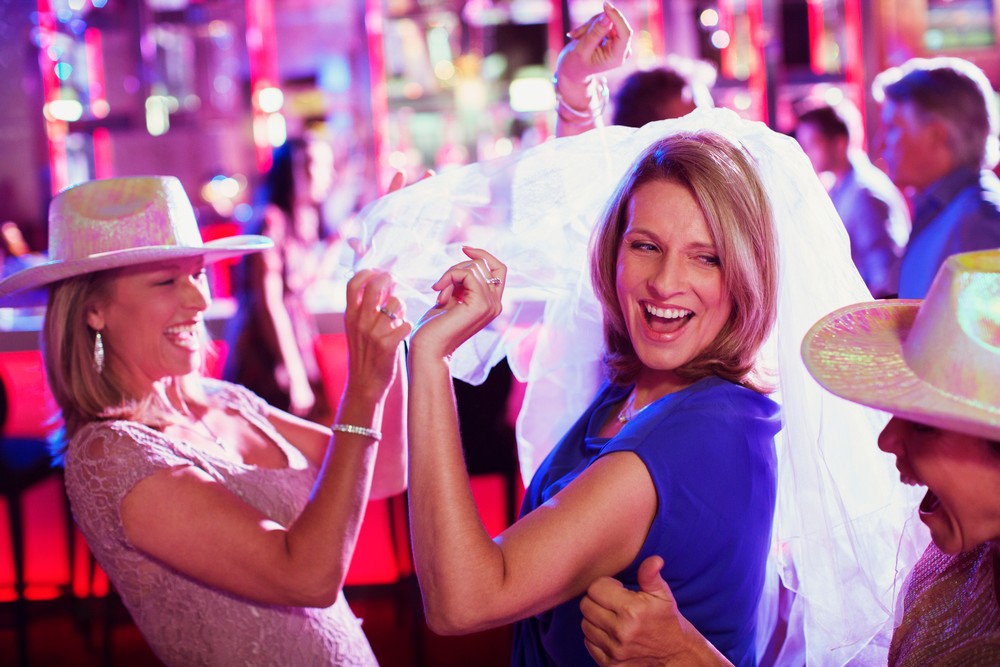 Glasgow, Scotland's vibrant city, sets the stage for an unforgettable hen-do celebration. Its fusion of historic charm, dynamic nightlife, and contemporary culture offers a rich tapestry of experiences tailored to match the personality and preferences of the bride-to-be. Whether you're after tranquillity or thrill, laughter or learning, this eclectic city caters to all tastes.
In this guide, we delve into eleven extraordinary bachelorette ideas in Glasgow. There's something for everyone, from elegant river cruises to hilarious comedy clubs. These handpicked activities will inspire you to craft a celebration that encapsulates fun, friendship, and unforgettable memories.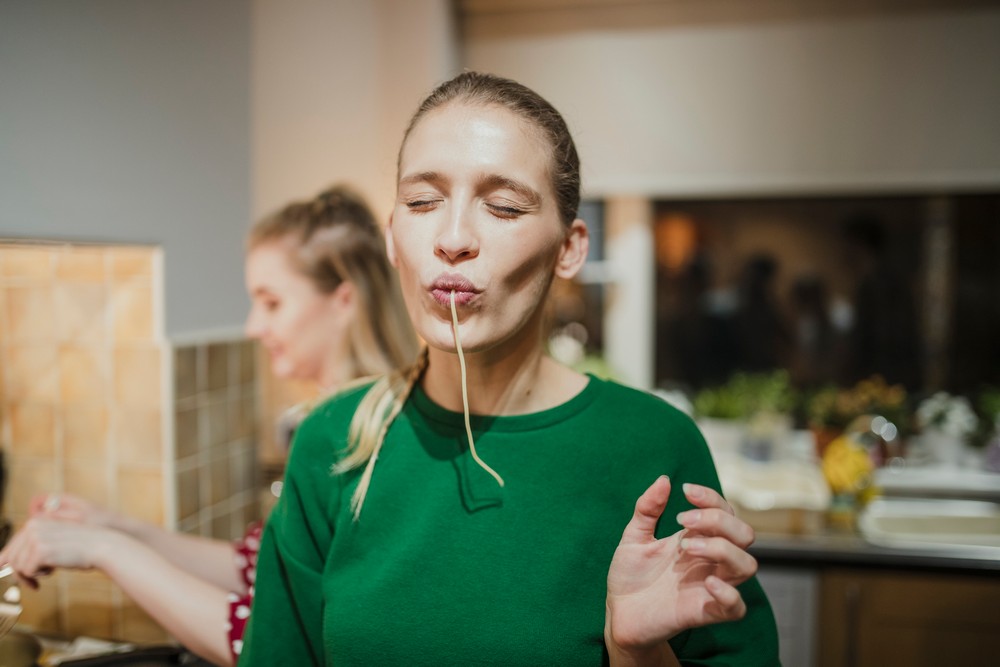 Private Dinner Party with yhangry
Glasgow is known for its fantastic nightlife, but what if you could bring an exclusive dining experience right into your living room? Kickstart your hen-do with an intimate, personalised dinner party hosted by a private chef arranged through yhangry. With bespoke menus tailored to your group's tastes, everyone is catered for, ensuring a delicious start to your celebration.
Whether you fancy finger-licking BBQ, gourmet canapés, or traditional Scottish fare, we can connect you with the perfect culinary expert. You can even spice things up with a themed menu to match your bachelorette vibe. From Italian soirées to spicy Mexican feasts, the possibilities are endless.
Yhangry isn't your traditional chef or catering service. It operates more like a social media site, linking you to a diverse range of culinary talent. With everything from Michelin-star chefs to upcoming culinary wizards, there's a match for every budget.
Our unique platform democratises private dining, making it an affordable luxury. If you want to make your stagette special, a bespoke dinner party with a private chef from yhangry is an excellent choice.
So, why not swap the busy Glasgow streets for a cosy night with friends filled with scrumptious food and unforgettable memories? Get a quote today, and let's get your hen-do off to a delicious start.
Glasgow River Boat Cruise
Setting sail on a private boat cruising the River Clyde is a dream-like experience. This exceptional activity offers stunning views of Glasgow's iconic skyline, creating a backdrop that breathes life into any girls' night. The deck, your dancefloor, the sky filled with stars, your ceiling, and the city's lights shimmering in the distance set the stage for an evening of fun and laughter.
A riverboat cruise isn't just about the incredible views. It's an opportunity for the bride-to-be and her closest friends to celebrate in a unique, intimate setting. Whether you choose to organise a lavish onboard dinner, dance to the rhythm of your favourite tunes, or simply sip cocktails as the city drifts by, this promises to be an unforgettable experience.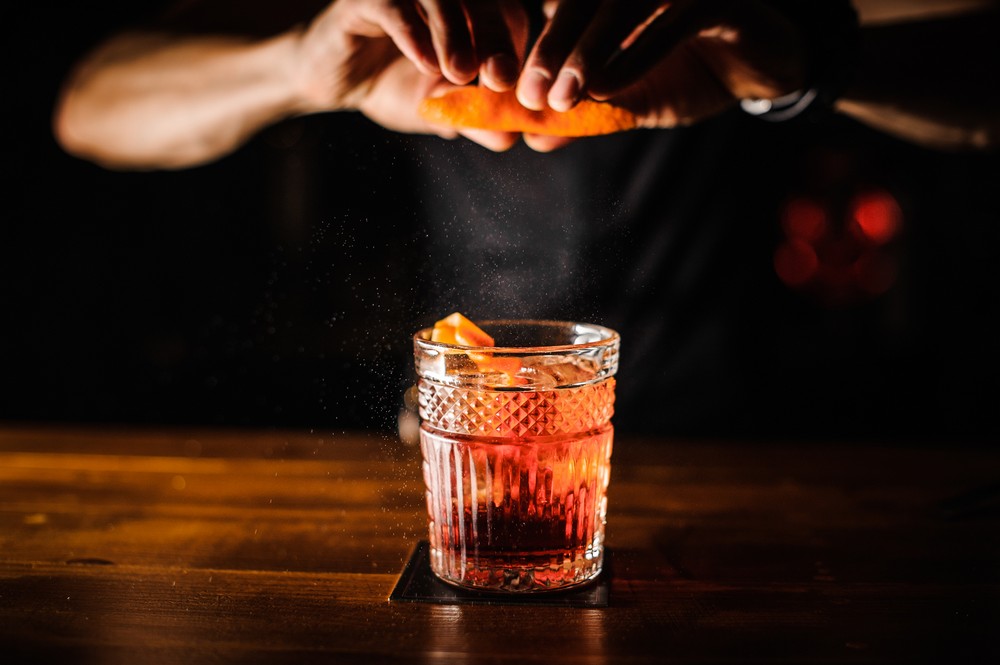 Cocktail Masterclass
Glasgow's cocktail scene is as vibrant as the city itself, with venues like Tiki Bar & Kitsch Inn offering intriguing masterclasses. Here, you get to step into the shoes of a mixologist, shaking, stirring, and tasting your very own cocktail creations. This activity is more than just a lesson in crafting drinks; it's a playful exploration of tastes, techniques, and terrific fun.
A cocktail masterclass adds a creative and competitive element to your hen-do. Up the ante with a friendly contest to concoct the best cocktail and let the bride-to-be play judge. It's a fantastic way to break the ice, stir up some laughs, and ignite the party spirit, making it a brilliant choice for your stagette.
Tiki Bar & Kitsch Inn, 214 Bath St, Glasgow G2 4HW.
Spa Day
A spa day is an opportunity to escape from the hustle and bustle and treat the bride-to-be to a day of relaxation at a luxury spa such as PURE Spa & Beauty. Here, you can unwind with various treatments, from rejuvenating facials to soothing massages, making the bride feel truly pampered before her big day.
Booking a private relaxation room elevates the spa experience, offering an intimate space to unwind and reminisce about shared moments. A spa day is not merely a relaxing activity; it's a nurturing experience that fosters connections and rejuvenates the spirit.
PURE Spa & Beauty, 114 West Nile Street, Glasgow, G1 2QA.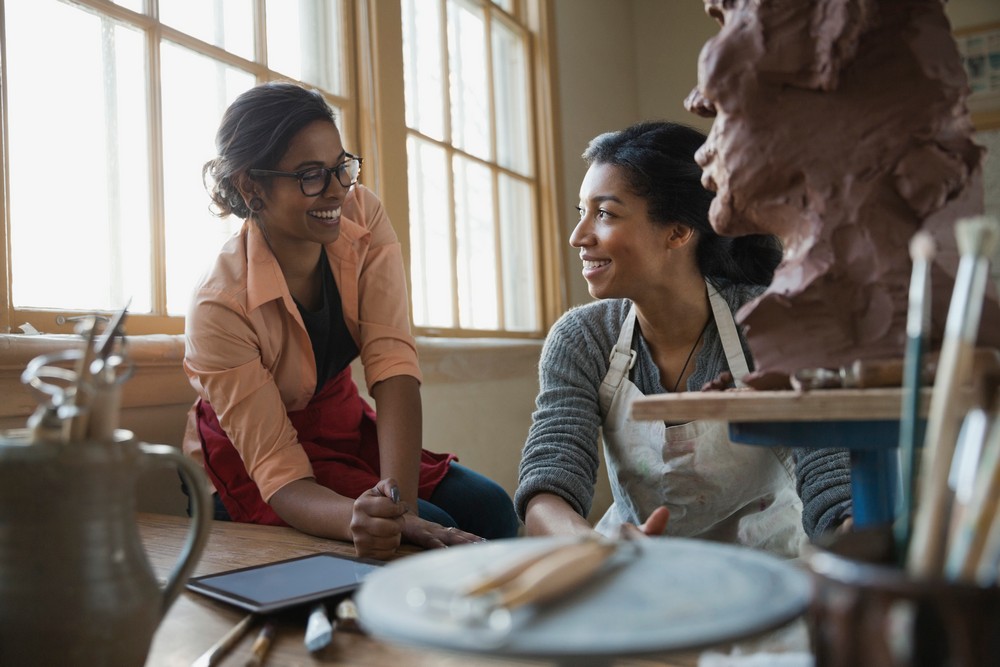 Art Class
Glasgow, a city rich in artistic heritage, provides the perfect canvas for a private art class. Workshops at the Glasgow School of Art allow you to tap into your creative potential and learn something new.
Making the art class more memorable by creating a collective piece as a gift for the bride or painting portraits of each other adds an emotional layer to the fun. This experience marries creativity, companionship, and keepsakes, making it a fantastic hen-do idea.
Glasgow School of Art, 167 Renfrew St, Glasgow G3 6RQ.
Escape Room
Escape rooms offer an adrenaline-fuelled challenge that demands collaboration, creativity, and a dash of daring. At venues like Escape Glasgow or Riddle Rooms, you'll delve into a world of mystery, racing against the clock to solve puzzles, crack codes, and, ultimately, secure your escape. This is a perfect pick for groups looking for some competitive fun.
Adding a competitive edge by splitting into teams and seeing who can escape first ramps up the excitement. So, if you're seeking a hen-do activity that combines fun, challenge, and camaraderie, an escape room experience could be the perfect fit.
Escape Glasgow, 50 Wellington St, Glasgow G2 6HJ

Riddle Rooms, 35 Bath St, Glasgow G2 1HW.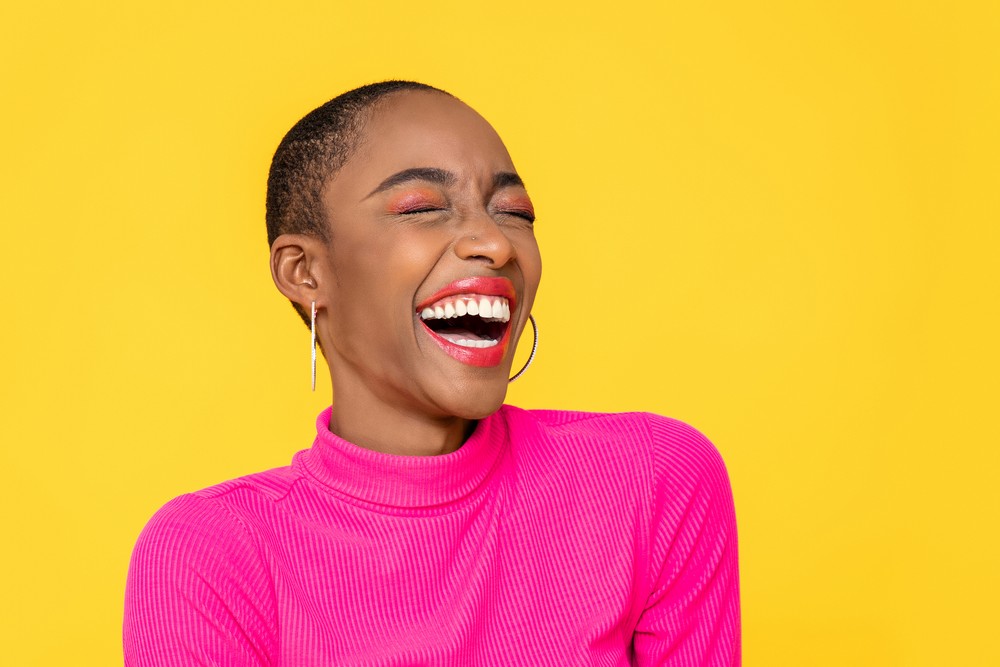 Comedy Club
Laughter truly is the best medicine, and a night at a comedy club like The Stand or Glee Club Glasgow promises an overdose of hilarity. Comedians will have you and your group in stitches with their witty humour and sharp comebacks, creating a light-hearted atmosphere perfect for a bachelorette party.
Making the night even more memorable by booking a VIP section or organising a special shout-out for the bride-to-be gives your hen-do a personal touch. If there's an open mic on, you could even try your hand at stand-up.
The Stand Comedy Club, 333 Woodlands Rd, Glasgow G3 6NG

The Glee Club Glasgow, 11 Renfrew St, Glasgow G2 3AB.
Dance Class
Dance classes inject energy and rhythm into any stagette. Whether you fancy salsa, pole dancing, or a traditional Scottish Ceilidh, Glasgow's dance studios offer a range of options. This activity is an excellent way to break the ice, get everyone moving, and, most importantly, have heaps of fun.
You could stir up some friendly competition with a dance-off, creating an atmosphere of playful rivalry and unity. Dancing isn't just about learning steps and routines; it's about letting go, being in the moment, and connecting with others. A dance class offers an exhilarating, endorphin-fuelled experience that will leave everyone in high spirits.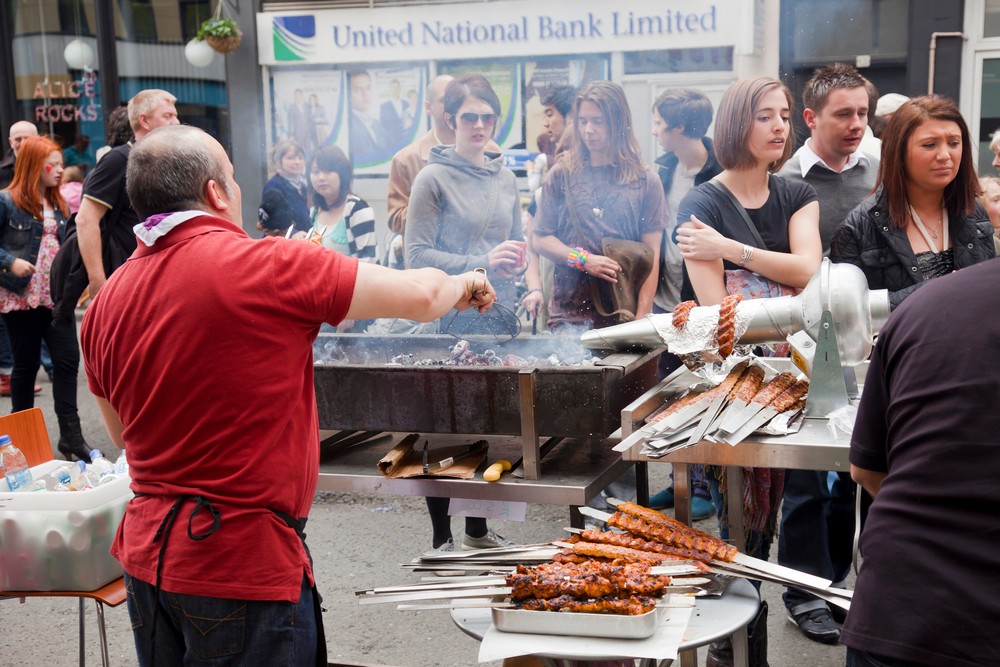 Foodie Tour
Glasgow's gastronomic scene is a melting pot of diverse cuisines, making a food tour an appetising choice. With Eat Walk Glasgow, you can explore the city's culinary gems, indulging in everything from traditional Haggis to innovative fusion dishes. It's a delicious journey through Glasgow's rich food culture.
Transforming the food tour into a 'guess the dish' game adds an element of surprise and enjoyment to the dining experience. As you sample local delicacies and learn about Glasgow's food history, you'll be creating shared memories over shared plates.
Eat Walk Glasgow, 3/1, 17 James Gray St, Shawlands, Glasgow G41 3BS.
Night Out on the Town
A night out in Glasgow promises an electric mix of culinary delights and vibrant clubs. Starting with a pre-party dinner at a trendy restaurant like The Gannet, you can savour locally sourced Scottish cuisine before immersing yourself in the city's dynamic nightlife. Glasgow truly comes alive at night, from stylish cocktail bars to pulsating dance clubs.
Arranging for VIP treatment at clubs like The Sub Club or The Garage will make the night unforgettable. As you navigate the city's nightlife, you'll experience various music, atmospheres, and local characters. A night out in Glasgow is not merely an evening of revelry; it's an exploration of the city's vibrant personality, one drink and dance at a time.
The Gannet, 1155 Argyle St, Finnieston, Glasgow G3 8TB

The Sub Club, 22 Jamaica St, Glasgow G1 4QD

The Garage, 490 Sauchiehall St, Glasgow G2 3LW.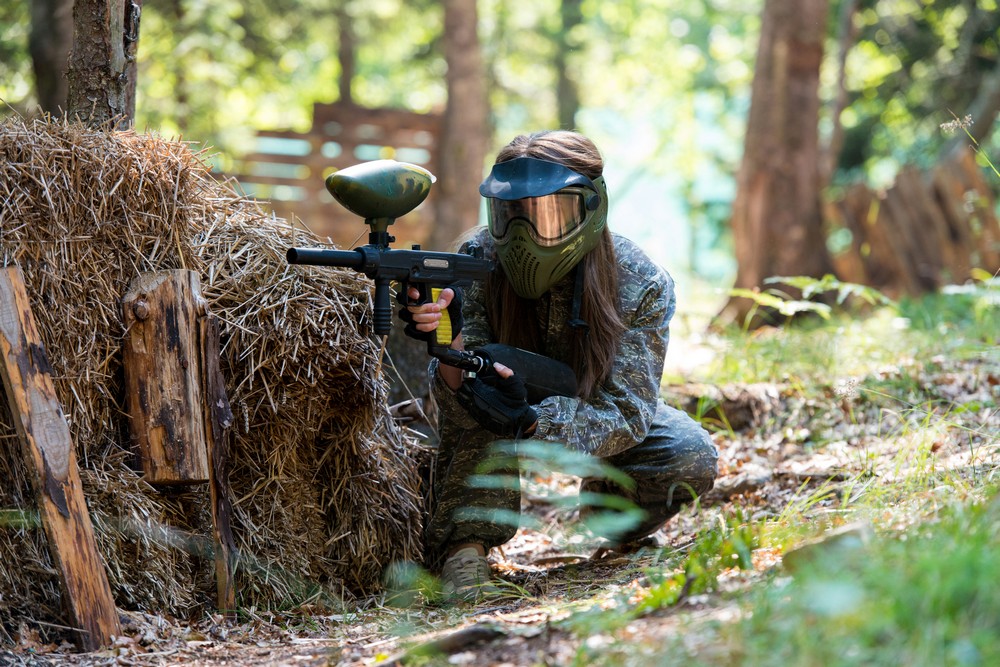 Paintballing Adventure
For those seeking a dose of adrenaline, a paintballing adventure at Delta Force Paintball is a fantastic choice. As you duck, dive, and dodge paintballs, you'll be testing your strategy, agility, and team spirit. This thrilling activity is the perfect way to inject some excitement into your ladies' night. Creating challenges for the bride-to-be or crowning a 'paintball champion' amps up the fun factor.
Delta Force Paintball, Turningshaw Rd, Johnstone PA6 7BP.
Conclusion
With its diverse range of activities, Glasgow offers many options to create an extraordinary hen-do that the bride-to-be and her closest friends will cherish. Each of these eleven ideas brings something unique to the table, blending excitement, relaxation, creativity, and plenty of laughter.
Planning a stagette in Glasgow isn't just about organising a party; it's about honouring the bride-to-be in a way that reflects her personality and preferences. And with this guide, you can create an unforgettable celebration that will resonate long after the last toast is made. Here's to creating memories in Glasgow that will last a lifetime.
FAQs

Is Glasgow good for a hen party?

Yes, Glasgow is an excellent choice for a hen party, offering a wide range of activities, great nightlife, and plenty of cultural experiences. 

Do guests pay for the hen party?

Typically, the guests pay for their own expenses at the hen party, but this can vary depending on the arrangements made by the organiser.

Who arranges a hen night?

Usually, the maid of honour or the bridesmaids arrange the hen night, though it can be anyone close to the bride-to-be.