Brimming with creative energy and cultural richness, Birmingham offers a diverse selection of activities, making it the perfect backdrop for a memorable bachelorette bash. Whether the bride-to-be relishes the thought of an energetic dance-off, a day of luxurious pampering or something wonderfully quirky, Birmingham has it all.
Nestled in the heart of England, the city's iconic landmarks, historical treasures and contemporary allure contribute to a vibrant and versatile setting. Here are 12 hand-picked hen-do ideas that guarantee an unforgettable experience, regardless of the bride's tastes and preferences.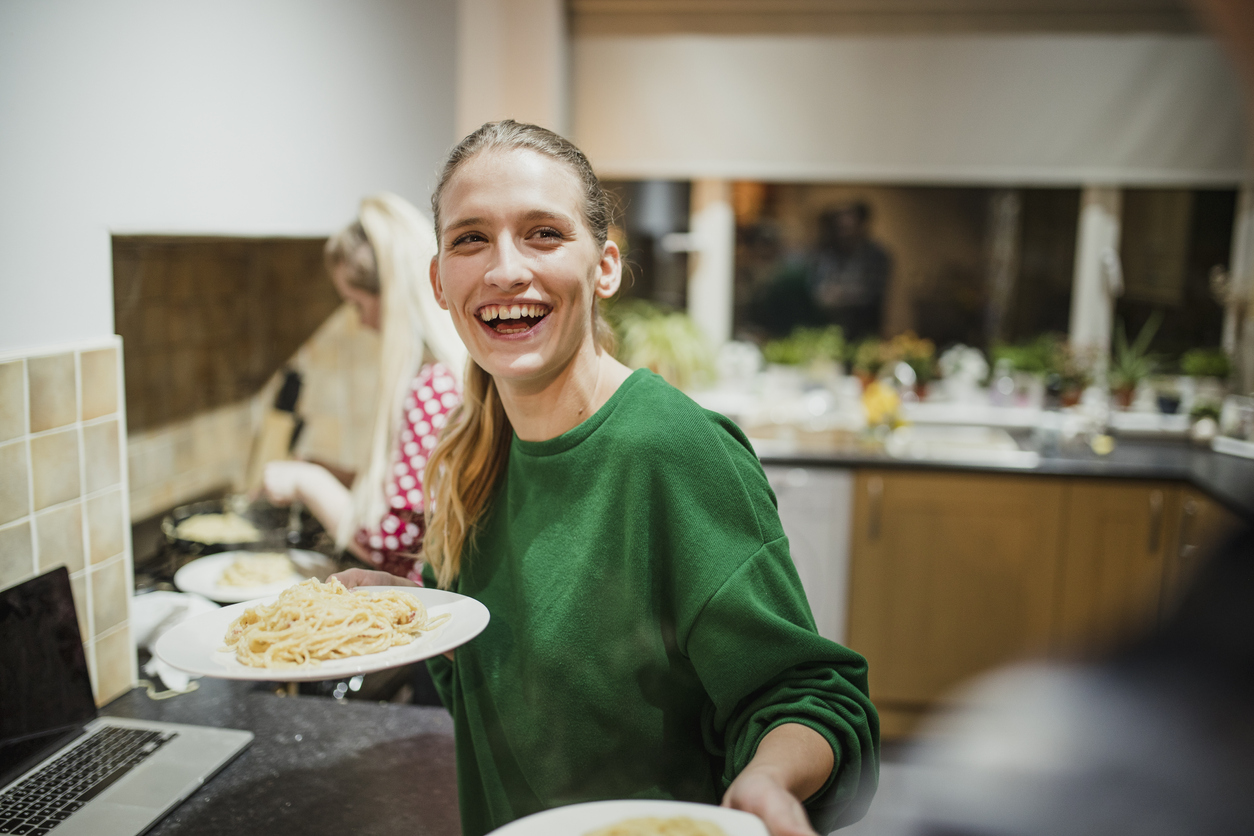 Dinner Party with a Private Chef from yhangry
While Birmingham offers many exciting night-out options, sometimes there's nothing better than a night in. Revolutionise your bride-to-be's celebrations with a private dinner party created and catered by your very own hired chef. Whether your group adores gourmet burgers, fancy a curry feast, or is fixated on delicate canapés, our vast pool of culinary geniuses will satisfy your cravings.
Consider a themed menu to spice up the event. A Mexican fiesta or a classy French soirée? The choice is yours, and your yhangry chef will craft the perfect meal to match. This idea isn't just about satisfying your taste buds but about enjoying a more mature and personalised dining experience that elevates your special day.
Choose yhangry because we make private dining affordable and highly personalised. Like a social media site, we link you with various chefs and caterers, even boasting Michelin-star talents. You're not just choosing food but crafting an unforgettable dining experience tailored just for you.
Ready to tantalise your taste buds? Get a quote and discover how we can spice up your shindig.
Cocktail Masterclass
Delve into Birmingham's thriving cocktail scene with a cocktail masterclass. This experience not only lets you explore the city's nightlife, but it's also an excellent way to bond as a group. The interactive nature of the activity encourages teamwork and brings out everyone's playful side.
Beyond the fun and laughter, a cocktail masterclass can also be a learning experience. You get the opportunity to understand the intricate art of cocktail-making from experienced mixologists. And who knows? The bride-to-be might find inspiration for a signature cocktail for her wedding!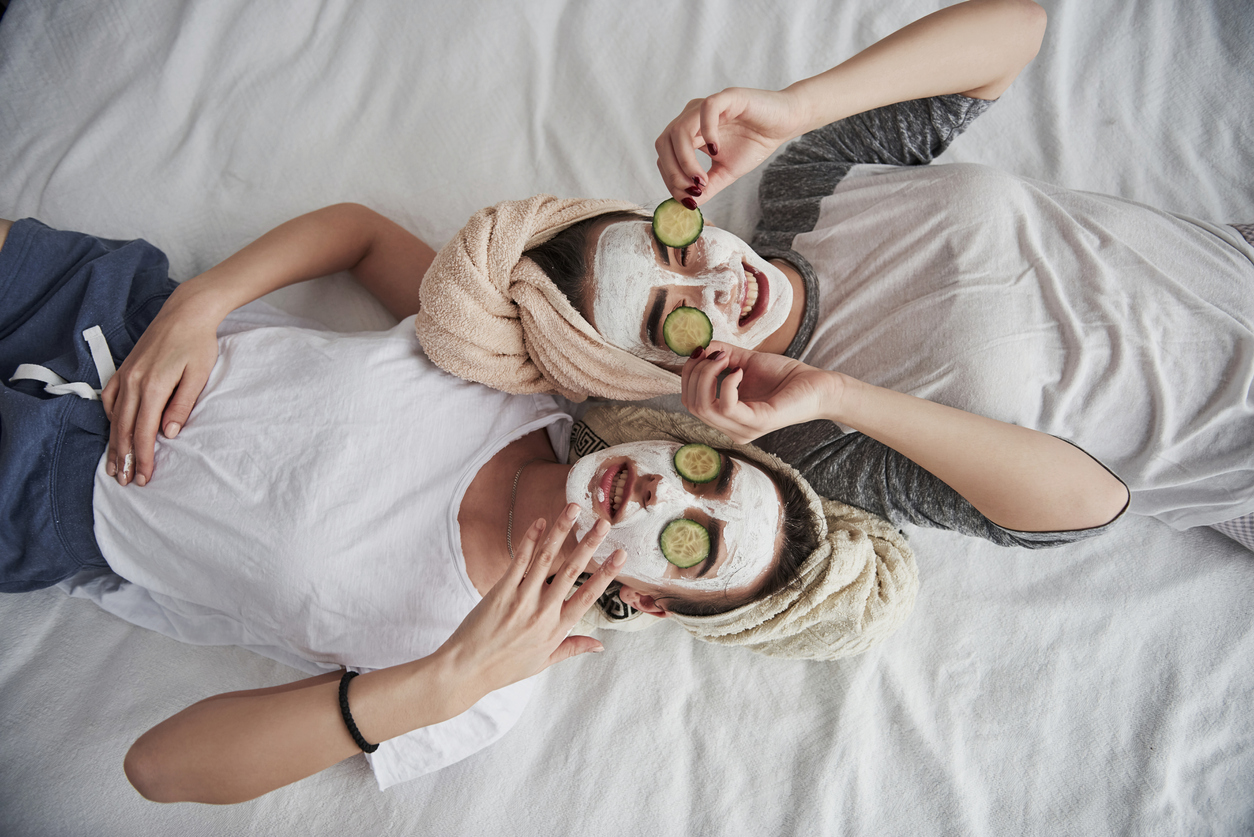 Spa Day
Every bride-to-be deserves a day of indulgence and pampering before their big day. Arranging a spa day for the hen party is a fantastic way to unwind and a wonderful bonding experience.
With a range of sumptuous treatments available, you can customise your day to suit everyone's preferences. How about a bridal beauty package? This could include a facial to give the bride a radiant glow for her big day or a massage to ease pre-wedding jitters. Toast the occasion with a glass of bubbly in the relaxation area, creating memories of laughter and tranquillity that will stay with you long after the wedding.
Chocolate Making
Birmingham's Chocolate Quarter is a haven for chocoholics, and a chocolate-making workshop is a surefire way to satisfy any sweet cravings. Learning to make your own chocolate from scratch is not only fun, but it's also an experience that the group will remember and potentially replicate at home.
And for an even more memorable session, consider creating a bespoke chocolate design that could be used as wedding favours. It's a wonderful way to intertwine the hen-do with the wedding itself, leaving a lasting impression on the bride and her guests.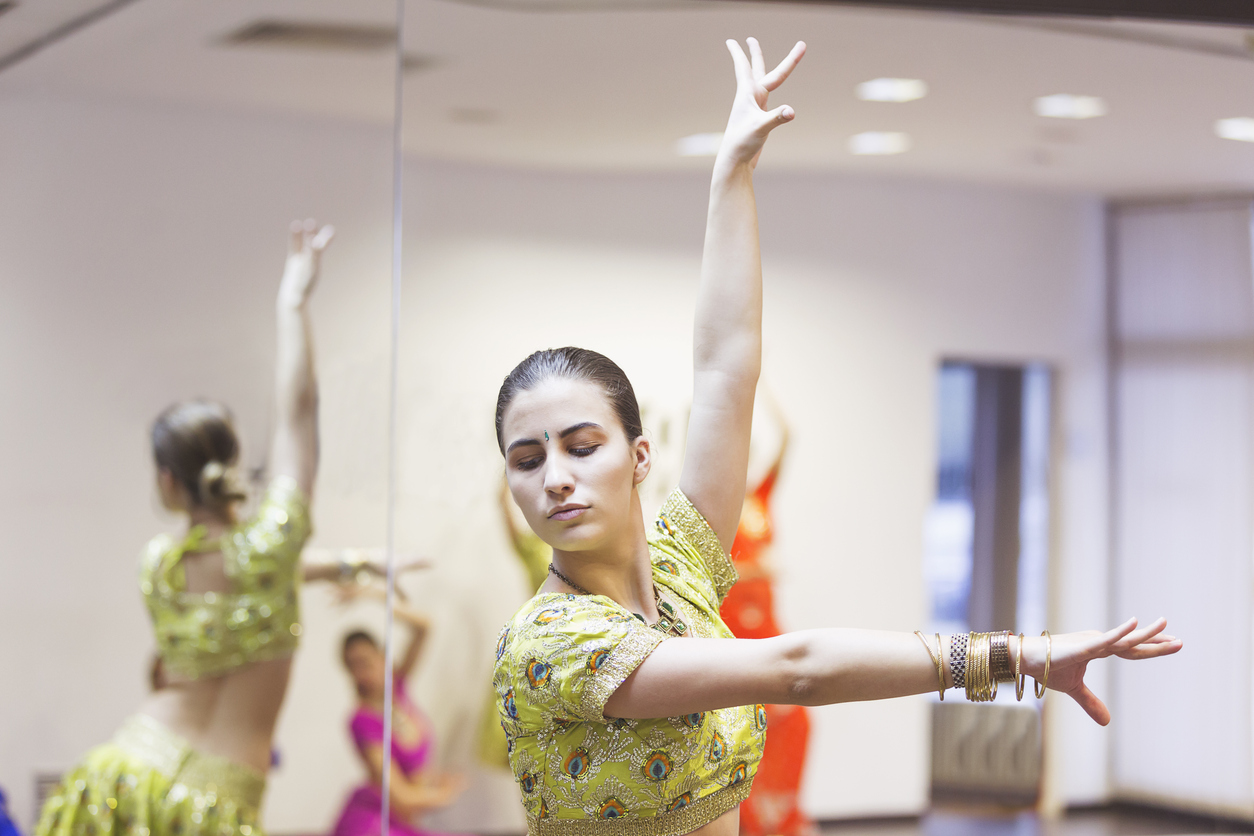 Bollywood Dance Class
Immerse yourselves in the vibrant world with a dance class with Bollywood Dreams Dance. It's a dynamic, fun-filled experience, a great way to get the party started, and a guaranteed mood booster for everyone involved.
But it's not just about learning dance moves. A Bollywood dance class can also be the setting for a friendly competition. Organise a dance-off, add some prizes into the mix, and you've got a memorable activity that will bring smiles to everyone's faces.
Bullring Shopping Spree
Birmingham is renowned for its retail scene, and Bullring & Grand Central provide a fabulous setting for a shopping spree. But it's not just the sheer variety of shops that make this a great hen-do idea. It's also the chance to turn shopping into a fun, bonding experience.
From helping the bride find her wedding accessories to picking out matching outfits for the hens, a shopping spree is an enjoyable and practical way to spend the day. Round it off with a delicious meal at one of the Bullring's restaurants, and you've got the perfect girls' day out.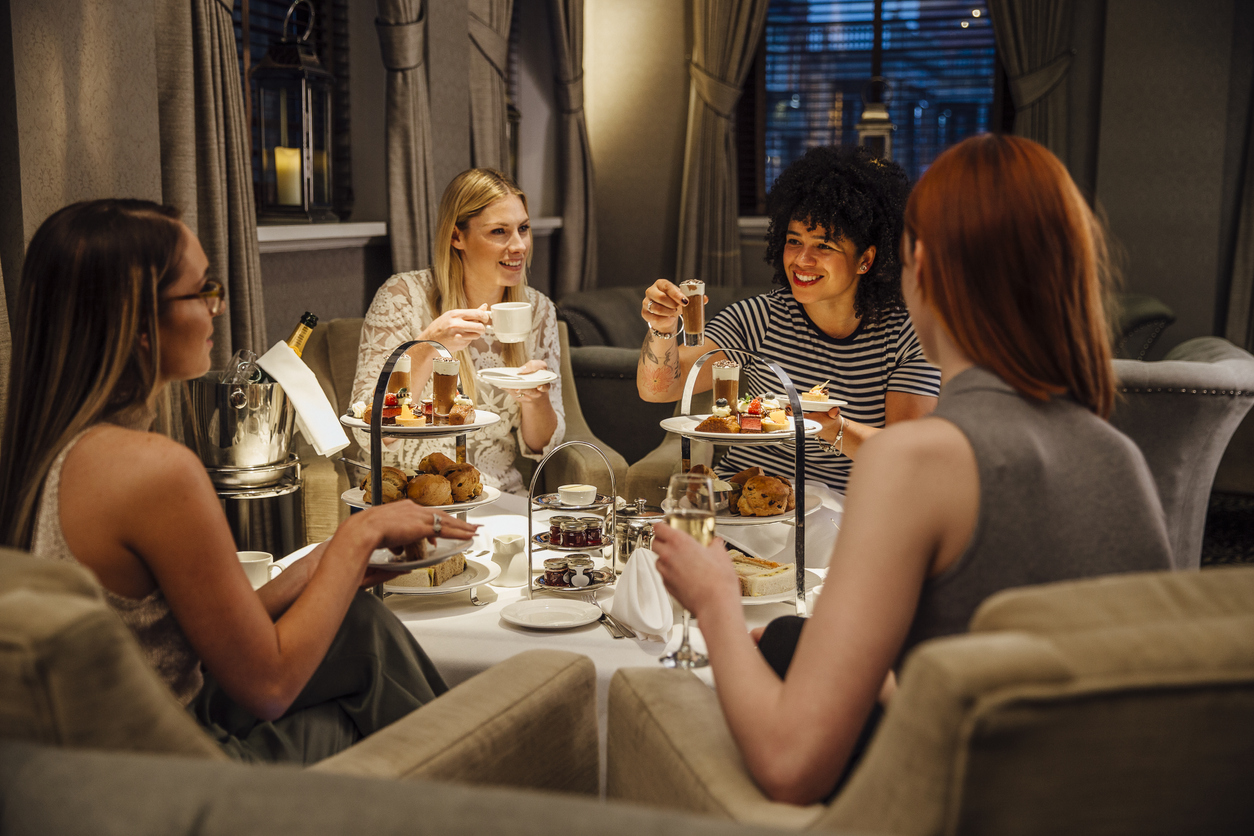 Afternoon Tea
Afternoon tea is an elegant and refined way to spend an afternoon, offering a touch of class to your girls' night out. With countless tea rooms across Birmingham, you're spoilt for choice. Opt for a venue with an enchanting ambience and a delightful selection of teas, finger sandwiches, and pastries.
But let's take it up a notch. What about a themed afternoon tea? Vintage, Mad Hatter's Tea Party, or even a tea-tasting experience? This adds a unique touch to the proceedings and allows you to dress up according to the theme.
Jewellery Workshop
Birmingham's famous Jewellery Quarter is a treasure trove of stunning pieces, and a jewellery-making workshop is a unique way to tap into the city's rich history. Creating a piece of jewellery offers a tangible keepsake of the hen-do, something each participant can cherish long after the wedding.
Even better, why not create matching pieces for all the hens? It would be a symbolic gesture, tying all the hens together as they support the bride on her big day.
A great place where you can make your own accessories:
The Quarterworkshop, 13-15 Fleet St, Birmingham B3 1JP.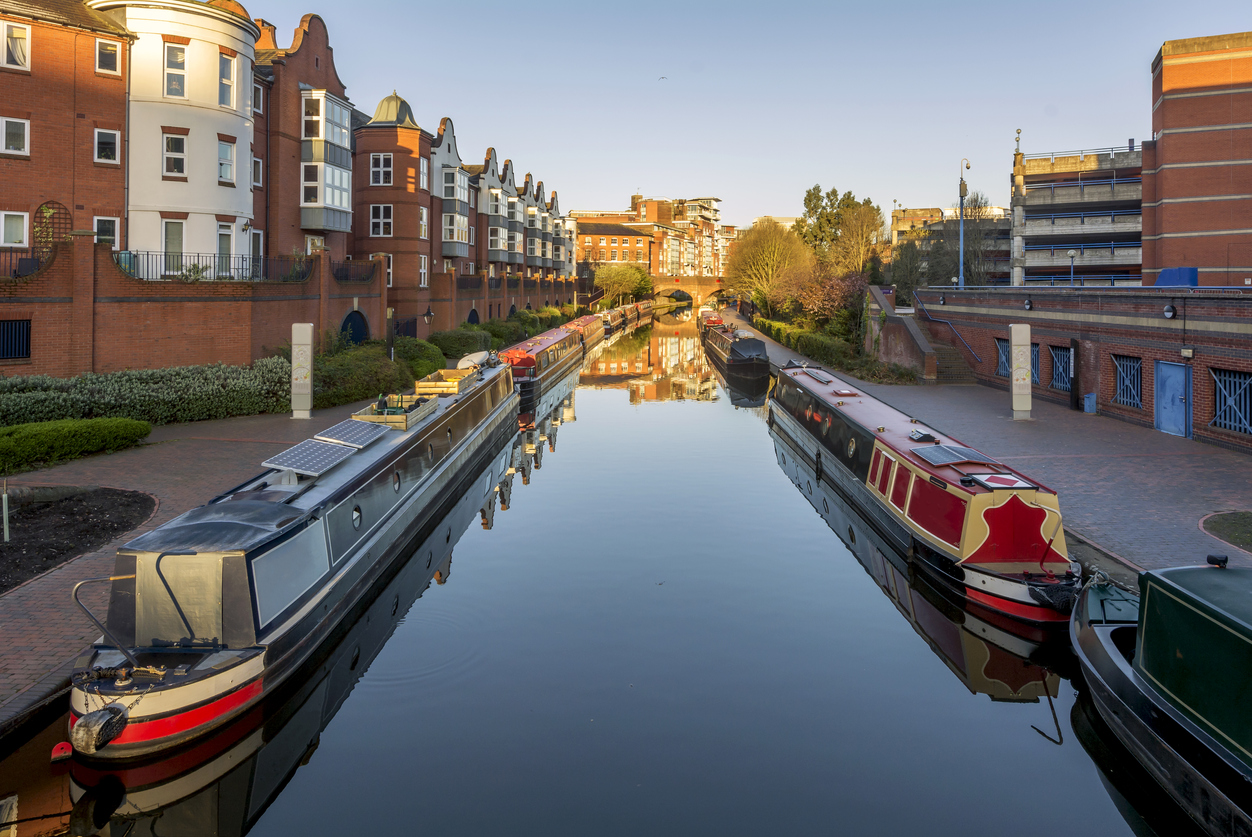 Barge Trip along the Canal
A barge trip along Birmingham's iconic canal network offers a different perspective on the city. You'll have the chance to take in the sights while enjoying food and drinks onboard, creating a relaxed and sociable atmosphere.
This is a fantastic opportunity to take group photos against the city's stunning backdrop, ensuring you capture those memorable stagette moments for everyone to cherish.
Mini Golf
Looking for something a little offbeat? Then Ghetto Golf at the Custard Factory is the answer. This indoor mini-golf experience is unique, fun, and sure to be unlike any other bachelorette activity you've tried before.
It's not just about scoring holes-in-one, though. This funky venue is a great backdrop for a group photo, ensuring you capture the fun and laughter of the day to look back on in years to come
Ghetto Golf, The Custard Factory, Gibb St, Deritend, Birmingham B9 4AA.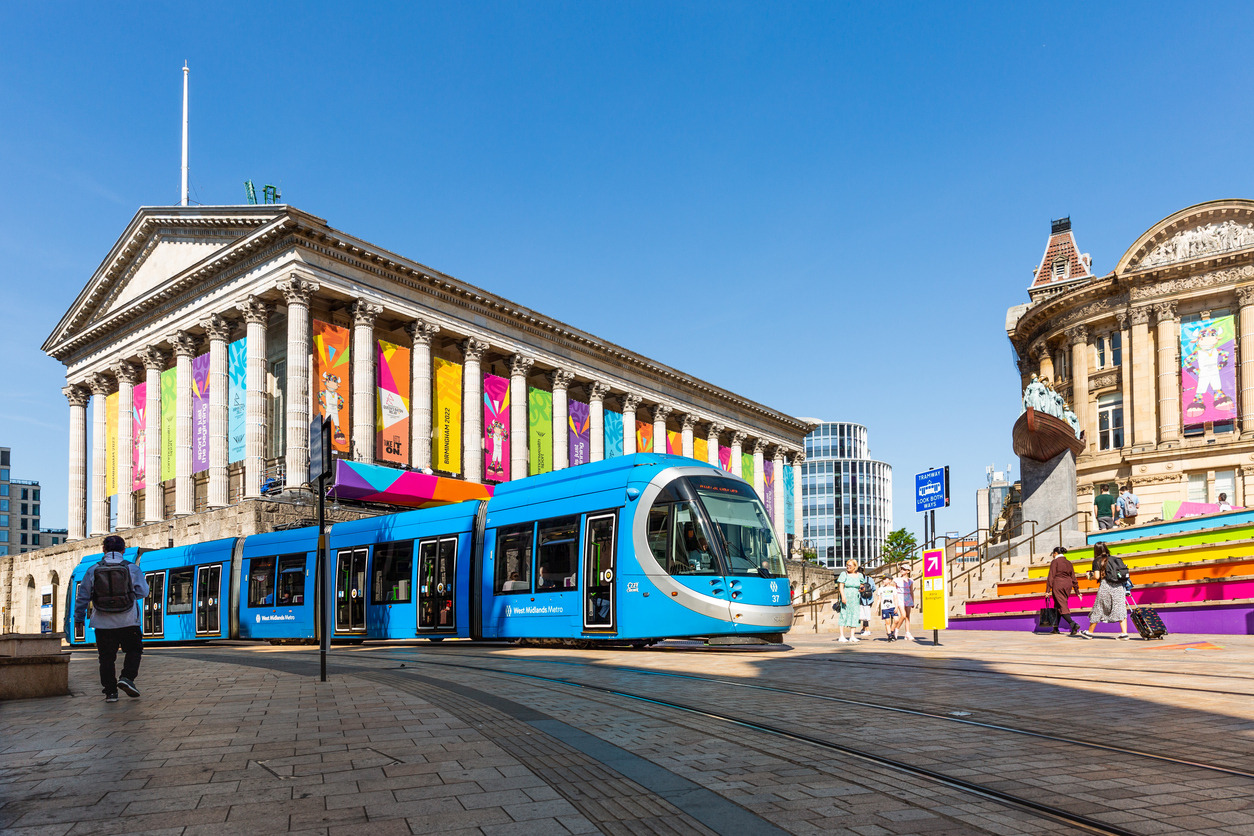 Street Art Tour
For a truly unique hen-do idea in Birmingham, why not consider a street art tour? Birmingham's thriving street art scene brings vibrant splashes of colour to the city's streets and offers a unique cultural experience.
While exploring these urban masterpieces, your group can enjoy a fun, interactive 'street art hunt'. Hide some hen-themed trinkets or messages among the artworks and let the group search for them. This adds a sense of adventure to your exploration, creating an urban treasure hunt that the bride and her hens will remember fondly. Round off the tour with a meal at one of Birmingham's trendy street food markets, where the urban vibe continues.
Karaoke Night
At the end of the day, what better way to round off the bachelorette party than with a karaoke night at Karaoke Box? A private room means you can let loose without any inhibitions, singing your heart out and laughing at each other's performances.
And for an added element of fun, why not introduce a 'best performance' prize? Whether you're belting out power ballads or pop classics, this activity will leave you with memories (and maybe videos) to laugh over for years to come.
Karaoke Box Birmingham, Regency Wharf, Birmingham B1 2DS.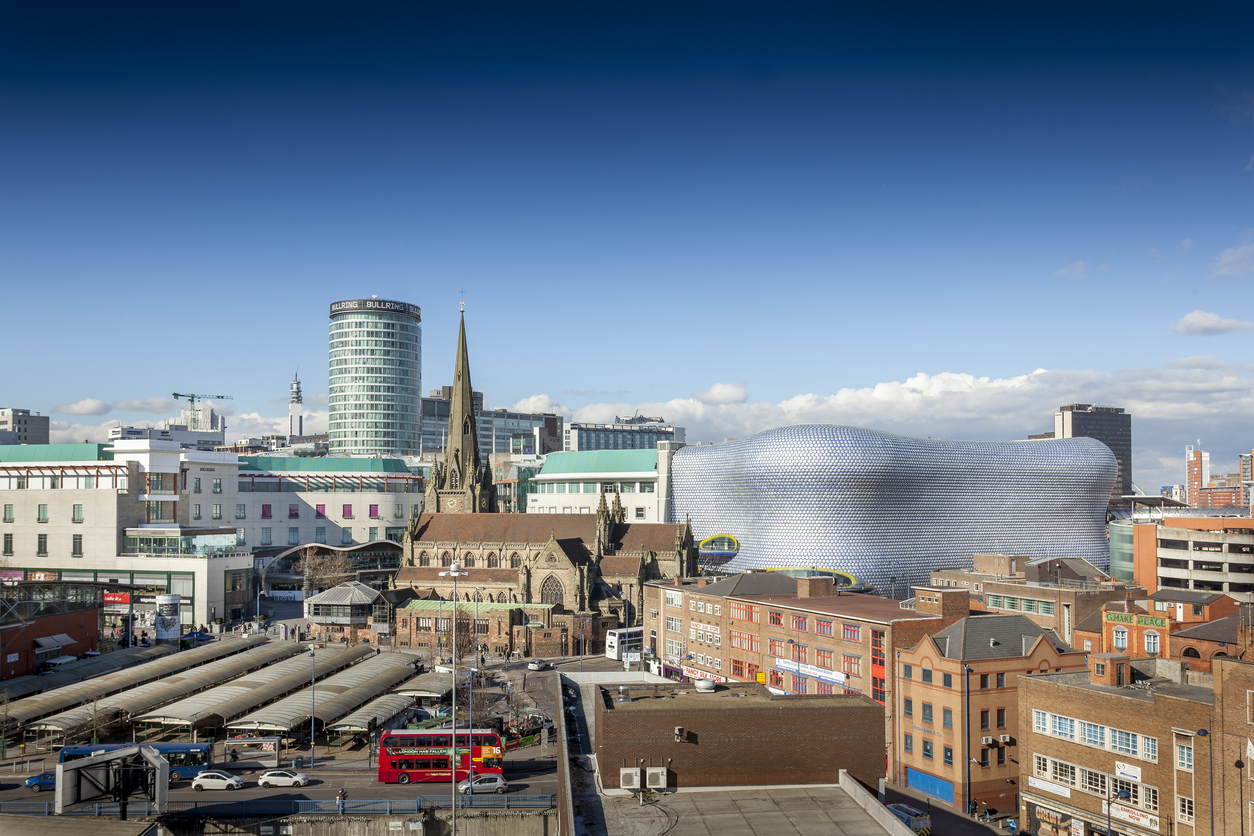 Conclusion
Each of these hen-do ideas in Birmingham offers something unique, ensuring every bride-to-be and her hens have an unforgettable experience. Birmingham's mix of activities caters to all tastes, from relaxing and luxurious to fun and energetic to creative and crafty.
Remember, the most important aspect of any hen-do is that it reflects the bride's personality and gives her a day or night to remember. After all, this is her special time to celebrate with her closest friends and family before the big day. So take these ideas, tailor them to suit the bride-to-be, and create a ladies' night in Birmingham that she'll never forget.
FAQs

Who pays for the bride's hen party?

Typically, the bride's hen party costs are divided amongst the attendees, excluding the bride herself.

How much is the average UK hen do?

The average UK hen party could cost anywhere from £100 to £500 per person, depending on the planned activities and the event duration.

Does the hen pay for her hen party?

In most cases, the hen does not pay for her own hen party. The attendees usually split the costs amongst themselves.