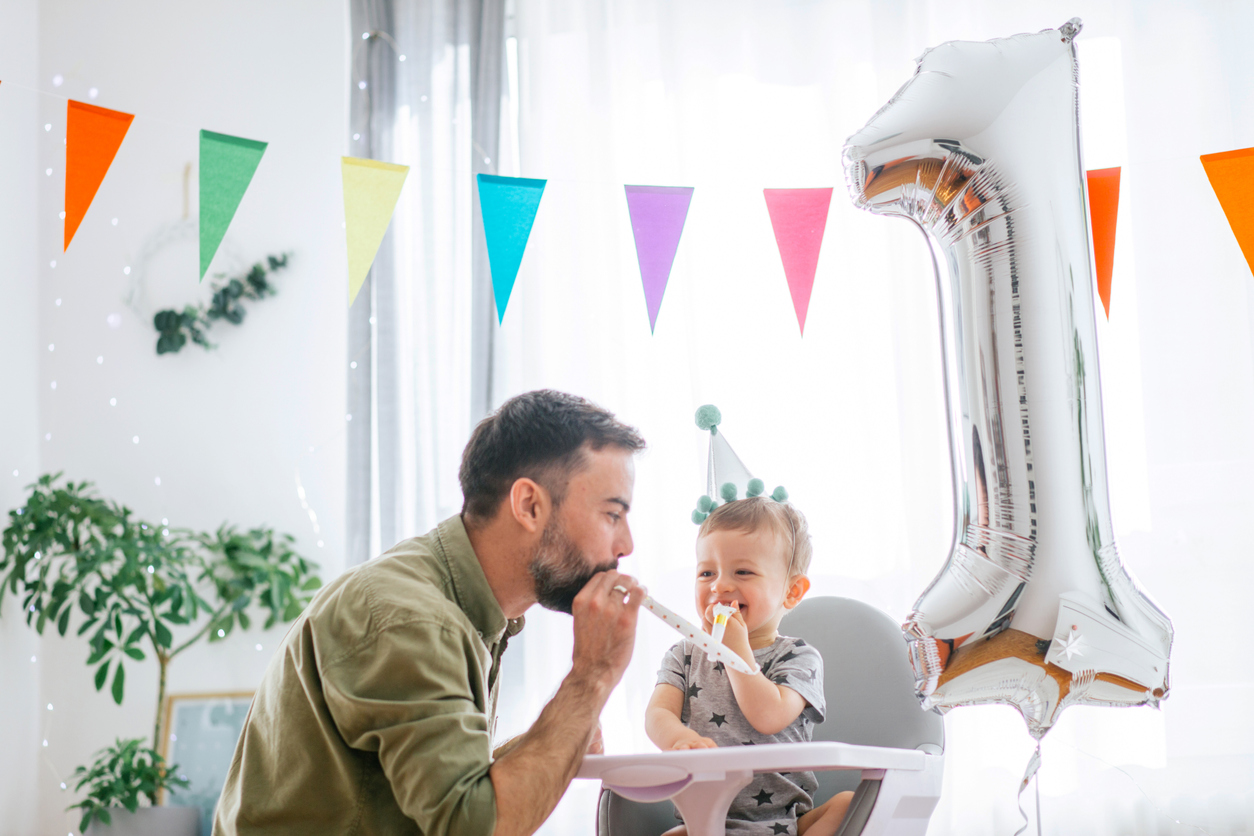 The first year of your baby's life is filled with milestones, culminating in that all-important first birthday. It's an extraordinary moment that marks their transition from babyhood into the exciting realm of toddlerhood. However, planning this memorable occasion can feel daunting. The aim is to create an enjoyable environment for the children, engaging for the adults, and, most importantly, a precious memory for your family.
To assist you on this journey, we have curated a list of 10 delightful first-birthday party ideas, each thoughtfully designed to appeal to young minds while providing charming backdrops for those precious photo opportunities. So, let's dive into these whimsical worlds and make that first birthday bash truly unforgettable.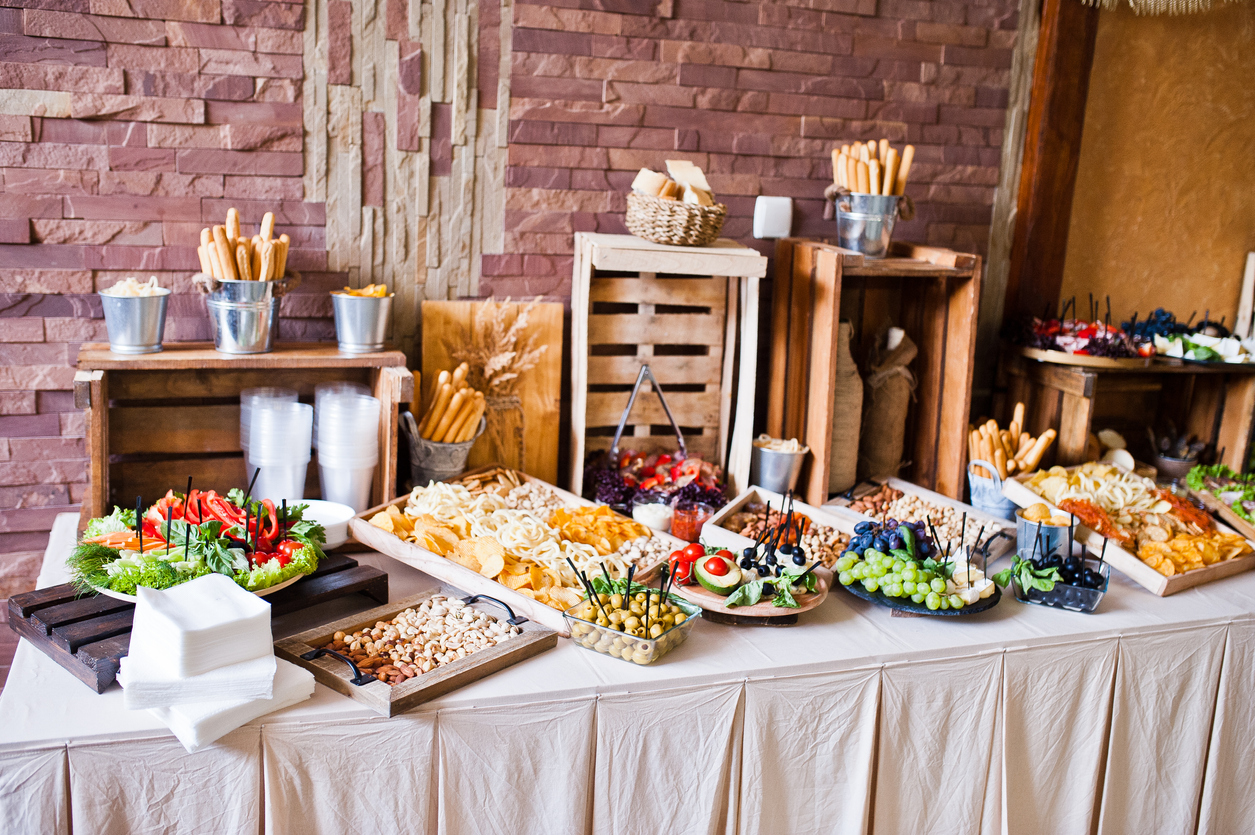 The Perfect Food
As you plan the perfect celebration for your little one's milestone, consider including a culinary delight for your adult guests with yhangry. Our innovative platform connects you with an array of private chefs or caterers, each with their unique specialities, ensuring everyone at the party will be treated to a top-notch meal. From your baby's older siblings needing tasty distractions to discerning adults, everyone will be catered for, making your party a hit.
The beauty of yhangry lies in our flexibility and bespoke service. Whether you desire a menu themed to your party or a selection of the chef's best dishes, the food becomes an integral part of the celebration. With options to suit all budgets, even the luxury of a Michelin-star chef is within reach, elevating your event to an entirely new level of sophistication.
So, why not enhance your child's 1st birthday party with a culinary journey that's as memorable as the occasion itself? Visit yhangry's website to explore the options and ensure your guests remember the event for all the right reasons. Get a quote today and make your child's first birthday party a gastronomic delight!
Safari Adventure
Transport your guests into the heart of Africa with a safari adventure-themed party. A wonderful mix of education and entertainment, this theme offers your child a window into the rich tapestry of wildlife. Jungle-themed decorations, animal-shaped snacks, and adventurous games will create a thrilling atmosphere, stimulating your child's curiosity and sparking their interest in animals.
A safari party is captivating and provides countless opportunities for vibrant, fun photos. From lion-shaped sandwiches to giraffe-patterned balloons, every element can be a perfect backdrop for capturing your child's expressions of wonder and joy.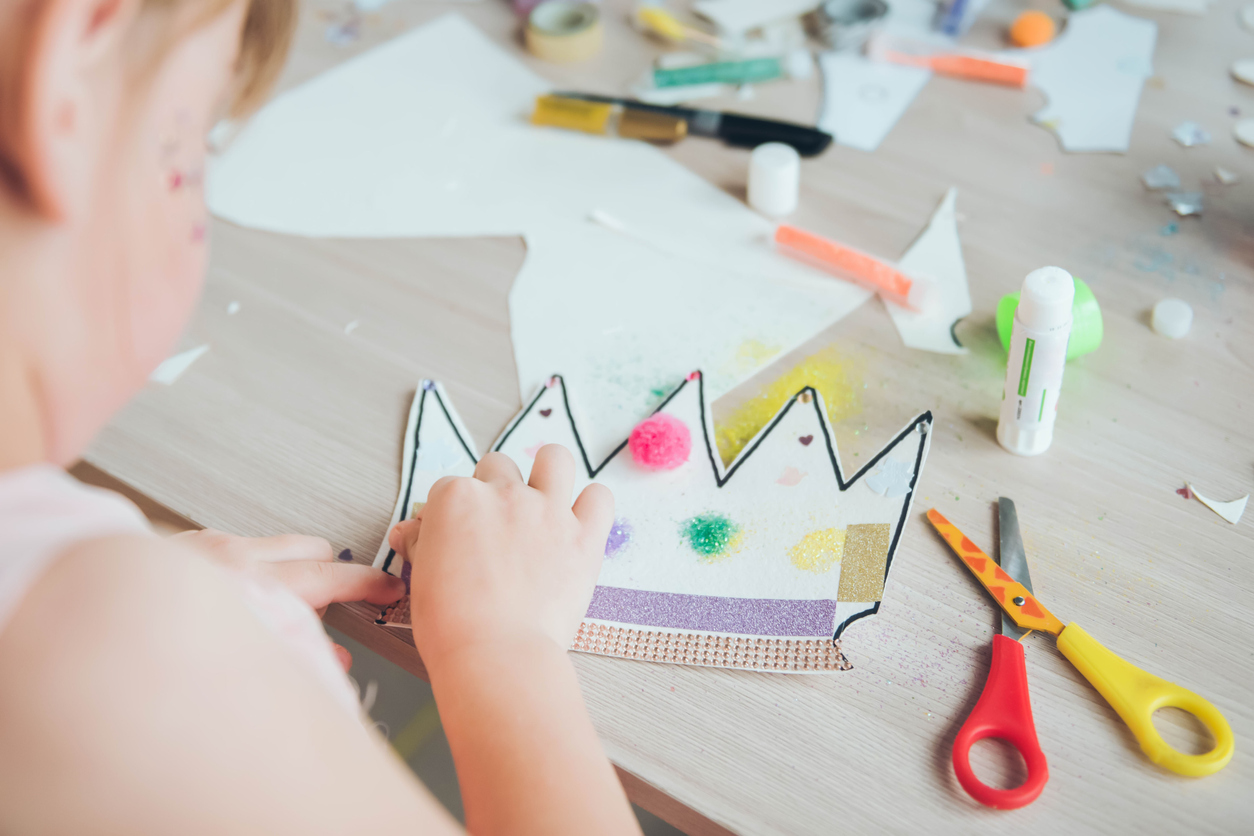 Princess or Prince Party
What could be more magical than stepping into a fairy tale? A princess/prince party is an enchanting way to celebrate your little one's special day. Make your child feel special and pampered with fairy lights, sparkling crowns and regal capes!
Besides its charming elegance, this theme encourages imaginative play. As your child and their tiny guests pretend to be little royals, they learn to engage in social play, which is crucial for their cognitive and emotional development. It's a theme that's fun, engaging, and beneficial all at once.
Circus Extravaganza
Roll up, roll up, for the greatest show on earth – your child's circus party! Filled with colourful banners, balloons, and soft toy animals, this theme effortlessly infuses an element of fun into the party, creating an atmosphere of lively, joyful celebration.
However, remember to balance the excitement with the comfort of the young guests. Keep the noise levels and commotion to a minimum to ensure it's enjoyable for all attendees. After all, the circus extravaganza should be an entertaining spectacle, not an overwhelming sensory overload.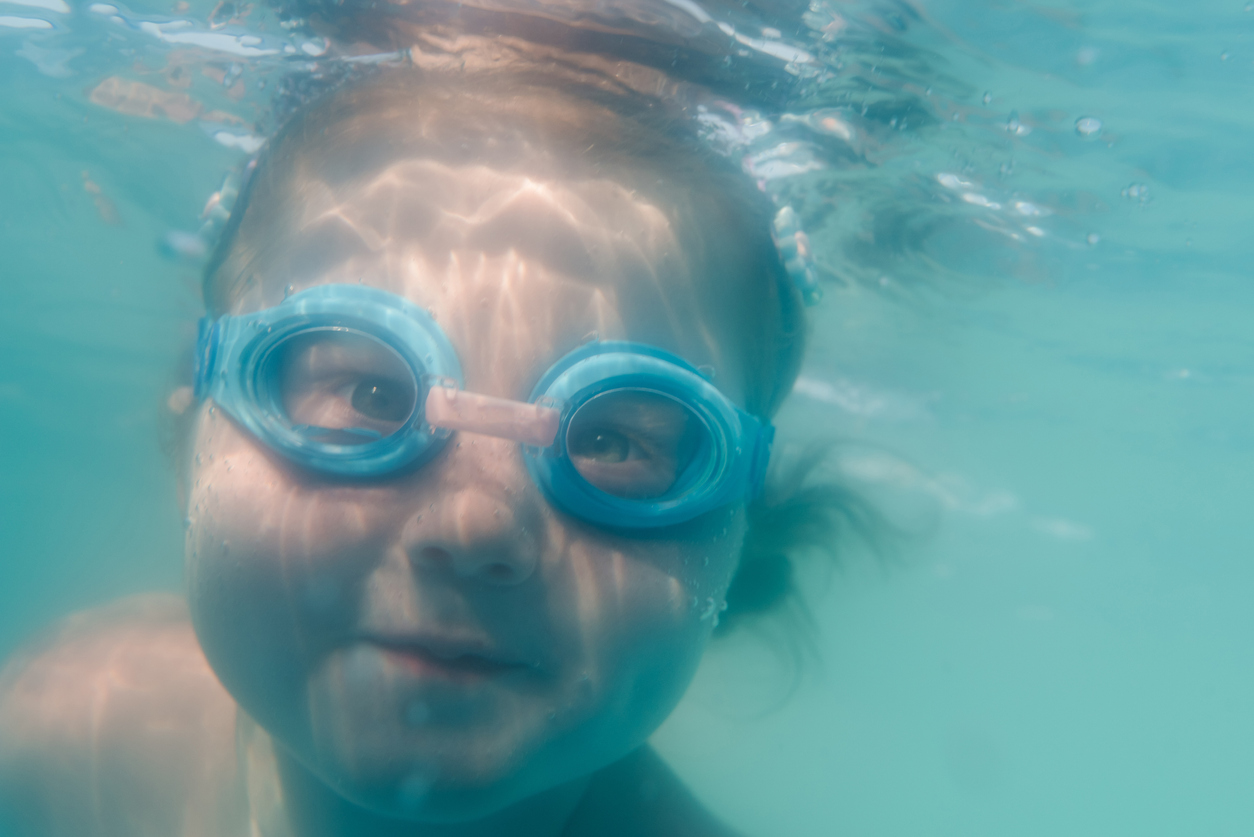 Under the Sea
An 'under the sea' party promises a magical journey into the ocean's depths. Transform your venue with shades of blue, enchanting seashells, and an array of marine creatures, creating a visually appealing setup that captivates your little guests. The calming blues and greens offer a soothing ambience, perfect for young, sensitive eyes.
Simultaneously, this aquatic extravaganza offers a unique learning experience. As your child discovers different sea creatures through the decor and themed games, they develop a sense of curiosity and wonder about the natural world. It's a theme that's as educational as it is magical.
Teddy Bear Picnic
Embrace the timeless charm of a teddy bear picnic. Encourage your tiny guests to bring along their favourite stuffed animal and set the stage for a day filled with laughter, games, and plenty of cuddles. The gentle, comforting theme of the picnic is perfect for one-year-olds, who'll enjoy the familiarity of their soft companions.
Besides being a comforting and fun theme, a teddy bear picnic encourages toddlers to engage in pretend play, which is essential for developing social and emotional skills. Plus, the adorable sight of the little ones interacting with their cuddly friends makes for heartwarming pictures.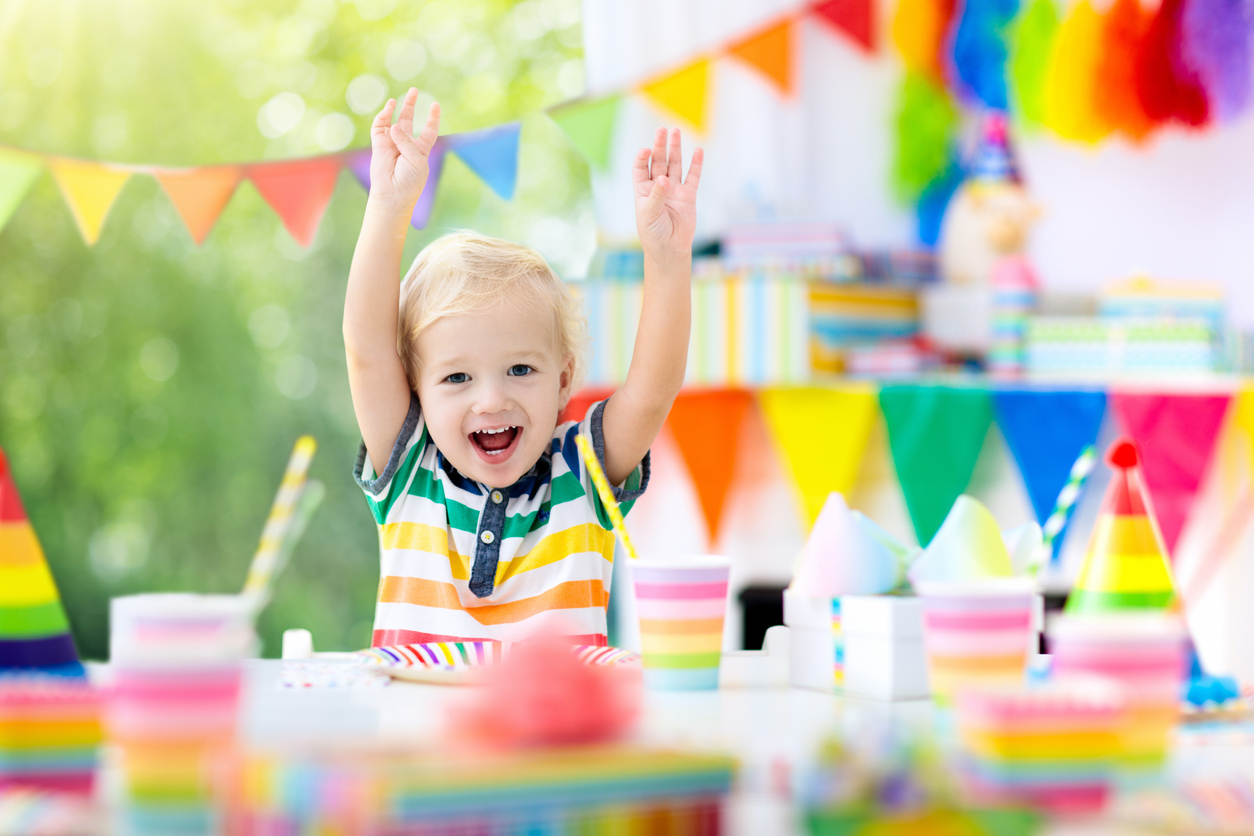 Rainbow Party
Bring a splash of colour to your child's birthday celebration with a rainbow party. The vibrant decorations create a cheerful environment, symbolising hope, positivity, and the joy of growing up. From multi-coloured streamers to rainbow-themed desserts, every detail can be a lively expression of celebration.
In addition to being a visually appealing theme, a rainbow party is a brilliant way to introduce your child to different colours. It encourages their cognitive development, promotes creativity, and fosters a sense of curiosity and wonder.
Outer Space Adventure
Let your child's first birthday party be out of this world with a space theme. Glittering stars, colourful planets, and alien-themed snacks can create a captivating space for the children. Although the concept might be a bit abstract for one-year-olds, it certainly provides a unique and visually appealing setup.
What's more, the space theme can be engaging for the older siblings or cousins attending the party, keeping them entertained and involved. It's a versatile theme that caters to all ages, making it a delightful and practical choice for your child's first birthday celebration.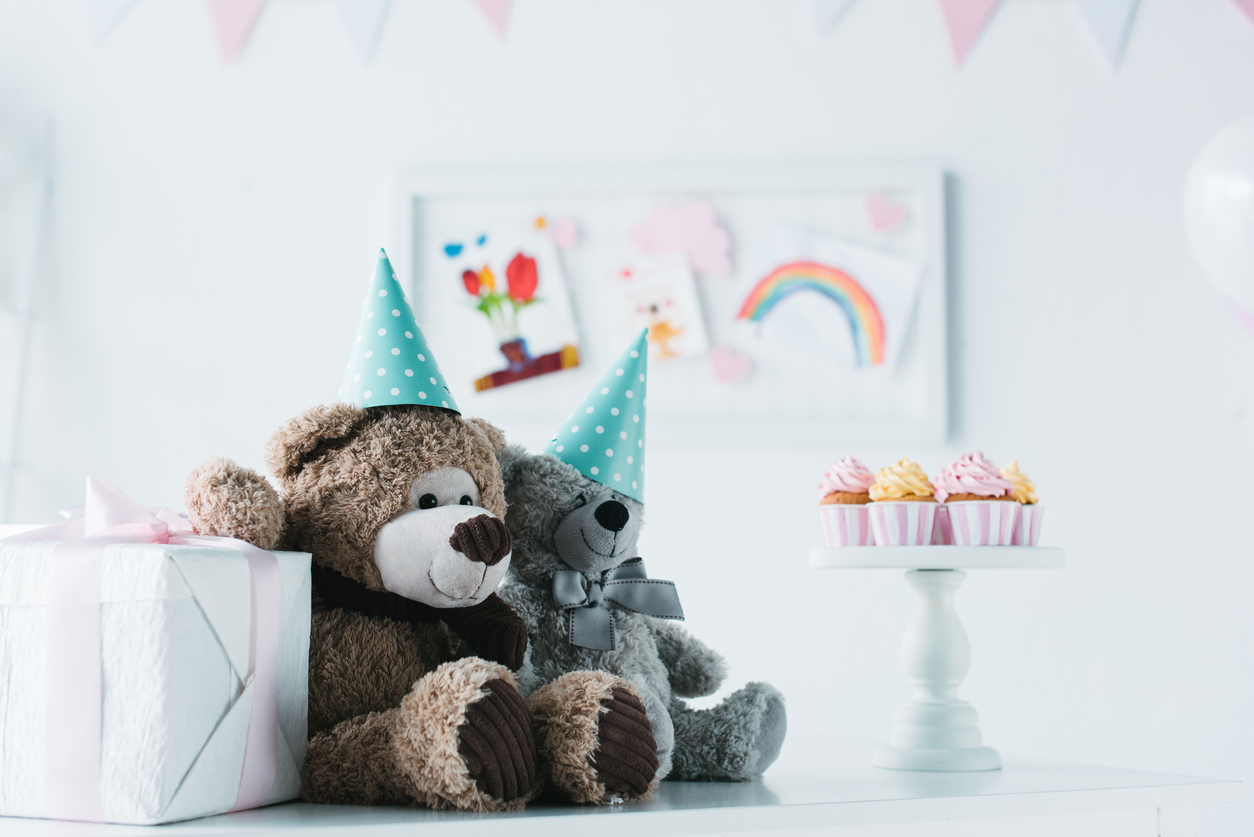 Baby Animal Farm
Delight your young guests with an animal farm-themed party. From adorable baby animal decorations to animal-themed games, this party idea will create a day of fun-filled activities to keep the children engaged and entertained. It's a hands-on, interactive theme that will capture your child's interest and excitement.
Beyond entertainment, a farm party is a playful learning experience. It introduces your child to different animals, teaching them about the diversity of wildlife in a fun, engaging manner.
Bubble Bonanza
Bubbles have a certain magic that enchants children and adults alike. A bubble bonanza-themed party brings joy, laughter, and wonder to your child's birthday celebration. With floating bubbles filling the air, the children will be entertained for hours, trying to catch these mesmerising orbs of fun.
The simple act of chasing and popping bubbles enhances the little ones' hand-eye coordination and gross motor skills. Plus, the captivating sight of the bubbles reflecting the party lights will make for some truly magical photos.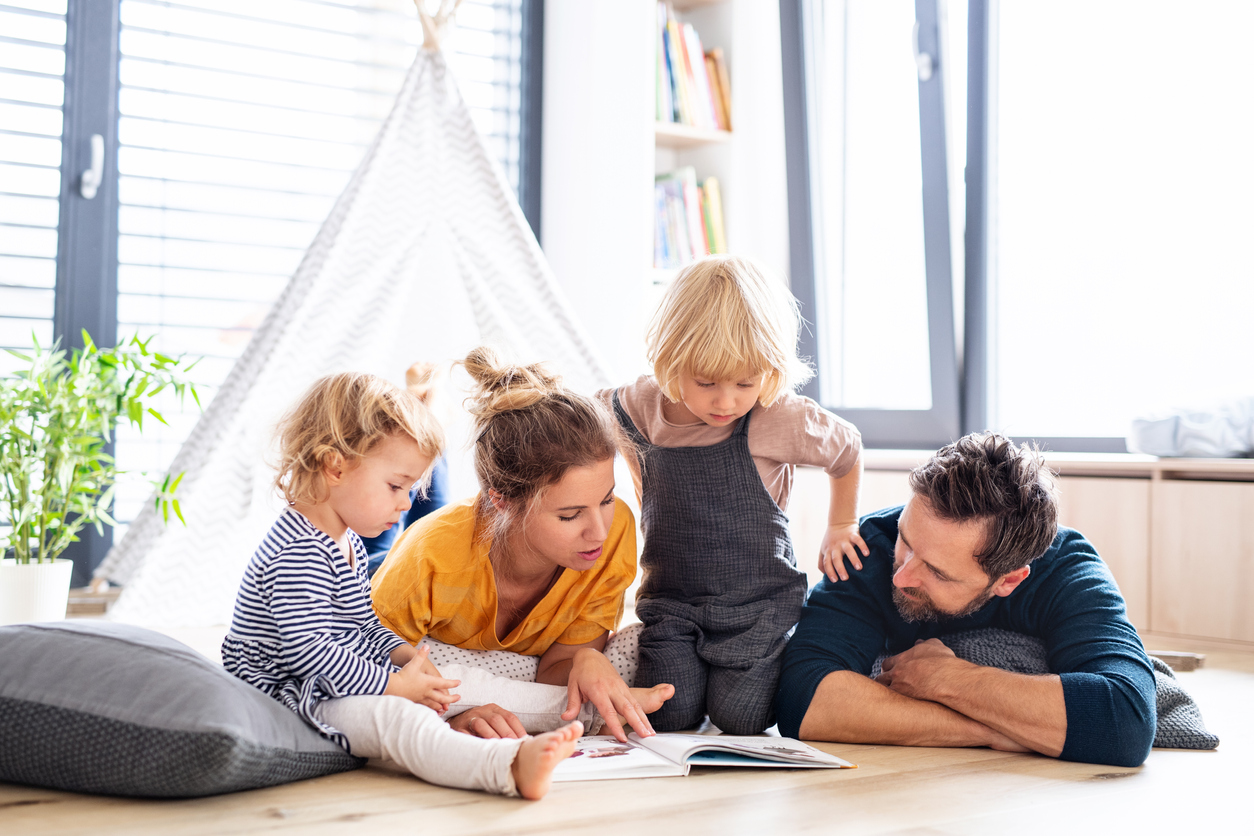 Storybook Party
A storybook party brings your child's favourite tale to life, creating an immersive and unforgettable experience. Choose a beloved book and weave the party theme around its storyline, from decorations and food to games and party favours. This personalised party idea shows your child how cherished their interests are to you.
Not only does a storybook party promise fun and excitement, but it also cultivates a love for reading from a young age. It demonstrates that stories aren't just for bedtime!
Conclusion
In planning for these captivating celebrations, remember that young children aren't quite ready for big blow-out parties. Consider nap times and ensure a calm and quiet space for the birthday child or other young guests who might need to rest. Remember, the aim of the party is more about creating memories for you and your loved ones than for the one-year-old birthday star, who probably won't recall the event. Instead of going all-out, it might be a better idea to simply hire a caterer through yhangry who'll be able to craft a great feast for close family friends to enjoy.
So, keep the schedule simple, avoid overstimulation, and keep a camera ready to capture all the beautiful moments. The most important thing is to savour this milestone, immerse yourself in the joy of the occasion, and celebrate the miracle that is your child. Here's to an unforgettable first birthday party!
FAQs

What can I do instead of a first birthday party?

Instead of a traditional party, you could have a small family gathering or a memorable outing, like a day at the zoo or a picnic in the park. You could also mark the milestone with a special photoshoot or by starting a unique tradition, such as planting a tree.

How do you throw a 1-year-old's birthday party?

To throw a 1-year-old birthday party, select an engaging theme, plan a manageable schedule around your child's routine, organise age-appropriate activities, and create a safe and baby-proofed environment. It's also important to have a quiet space for naps or downtime.

How do you plan a simple first birthday party?

To plan a simple first birthday party, keep the guest list small, focus on a theme that your child enjoys, arrange some simple games or activities, and provide easy, fuss-free food options. Remember, the party is more for the adults and the memories than for the child, so keep things stress-free and enjoyable.