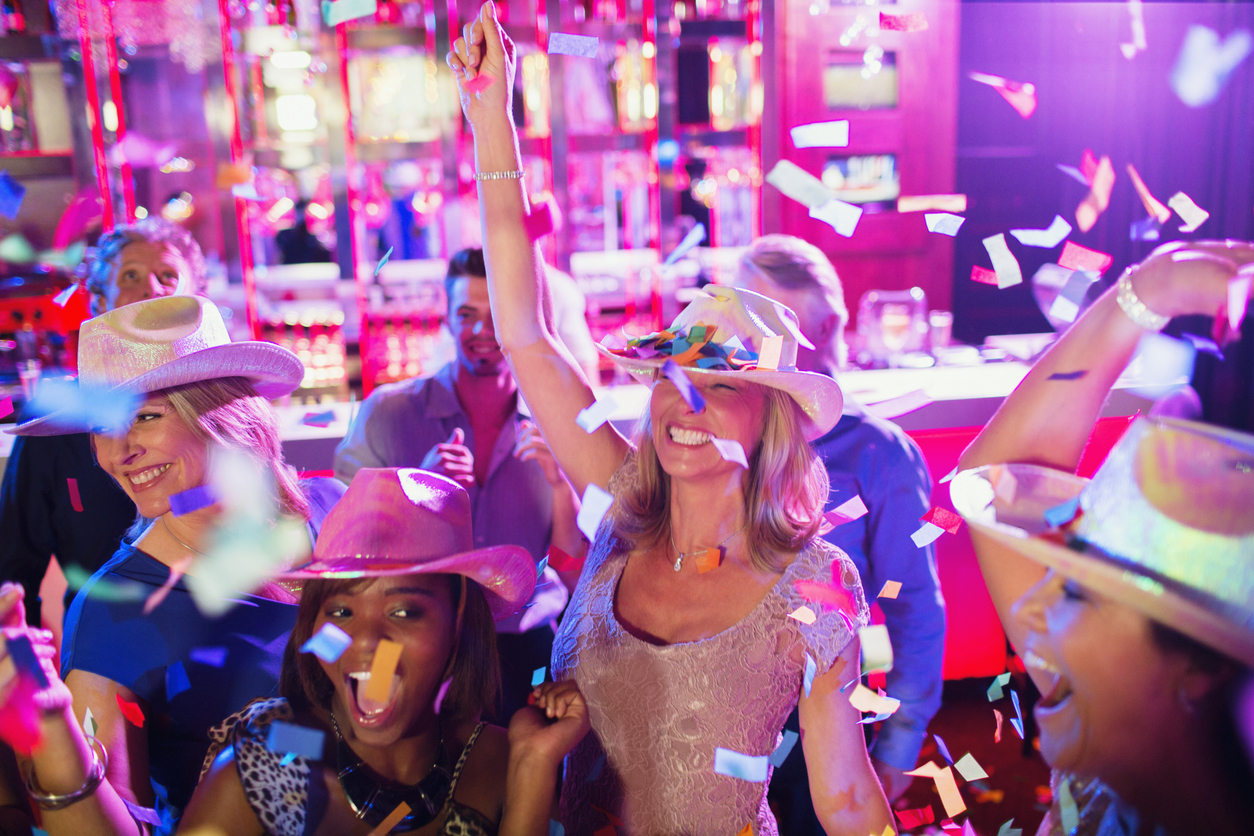 There's something magical about Edinburgh that sets it apart. Maybe it's the blend of historic charm and modern dynamism, the scenic beauty, or the vibrant cultural scene. This allure extends to planning a hen-do, where every aspect of the city can contribute to a memorable celebration. From soothing spa days to thrilling ghost tours, Edinburgh offers an exciting range of options to suit every bride-to-be.
A hen-do is more than just a party—it's a cherished occasion to celebrate friendships and mark a milestone in life. The chosen activities should reflect the bride's personality, creating unforgettable memories along the way. So let's dive into 11 unique bachelorette party ideas that guarantee a splendid time in Edinburgh, each brimming with its special charm and allure.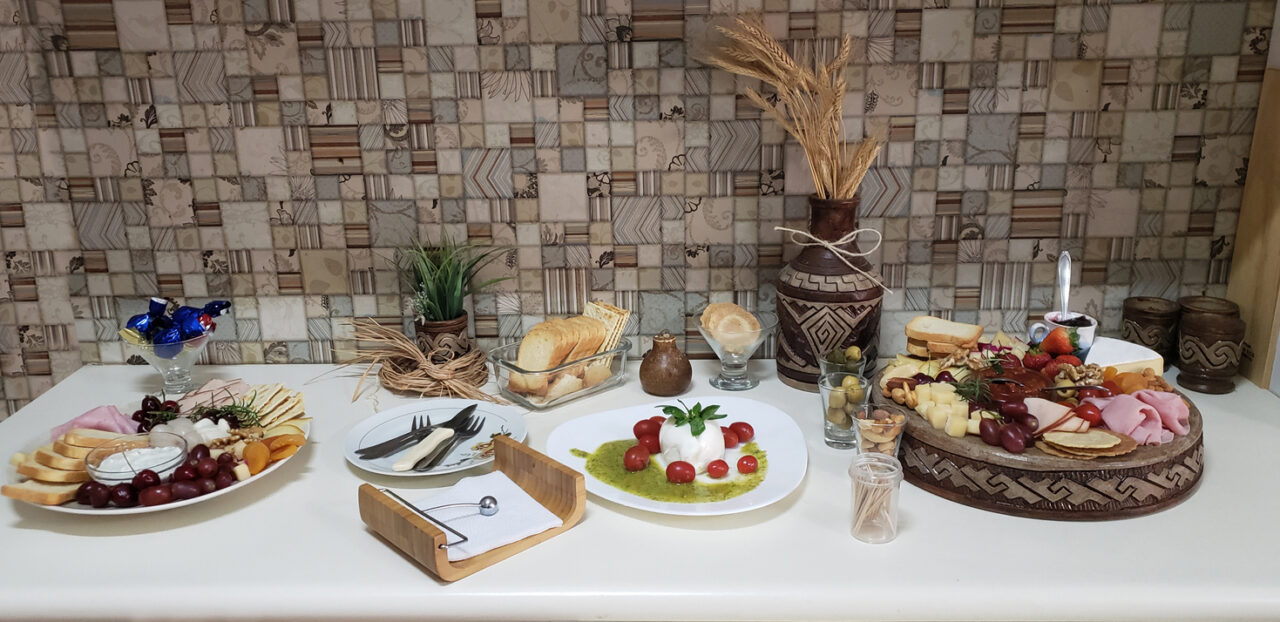 Private Dinner Party with yhangry
Edinburgh's vibrant nightlife often takes centre stage, but an intimate night-in can be just as magical, if not more so. Enter yhangry, our platform, which acts as your portal to a bespoke private dinner party experience that elevates your hen-do to a whole new level of sophistication.
Imagine this: a handpicked culinary genius arrives at your door, ready to whip up a feast from a menu that caters to every guest's tastes. Craving some classic hen-do foods, like indulgent chocolate fondue or a gourmet twist on pizza? No problem. Want to spice things up with a Mexican-themed fiesta? Absolutely! With yhangry, you get to shape your menu exactly how you want.
You're not just hiring a chef or a caterer; we link you with passionate culinary artists from various specialities, including Michelin-starred chefs. We help you create personalised dining experiences at every price point, making private dining truly accessible.
So why choose yhangry? Because a night-in is about more than just food. It's about crafting memorable dining experiences that honour the bride-to-be and make every guest feel special. It's about celebrating the joy of shared meals, conversations, and laughter. It's about the freedom to design a culinary adventure that suits your unique vision.
Ready to make your bachelorette party unforgettable? Get a quote today, and let the culinary magic begin.
Spa Day
A spa day is an oasis of calm in the whirlwind of wedding preparations. It's a chance to unwind, rejuvenate, and enjoy precious 'me-time'. The One Spa at Sheraton is one of Edinburgh's finest wellness centres, boasting a rooftop hydro pool with stunning city views. Its thermal suite, equipped with a hammam, sauna, and rainforest showers, provides an invigorating sensory journey, ideal for melting away pre-wedding stress.
Moreover, a spa day fosters deep connections. Sharing this tranquil experience brings you closer, allowing for intimate conversations and bonding moments. It's not just about pampering yourselves; it's about deepening your friendships, fostering harmony, and ensuring everyone in the group feels relaxed, refreshed, and ready for the big day.
One Spa, 8 Conference Square, Edinburgh EH3 8AN.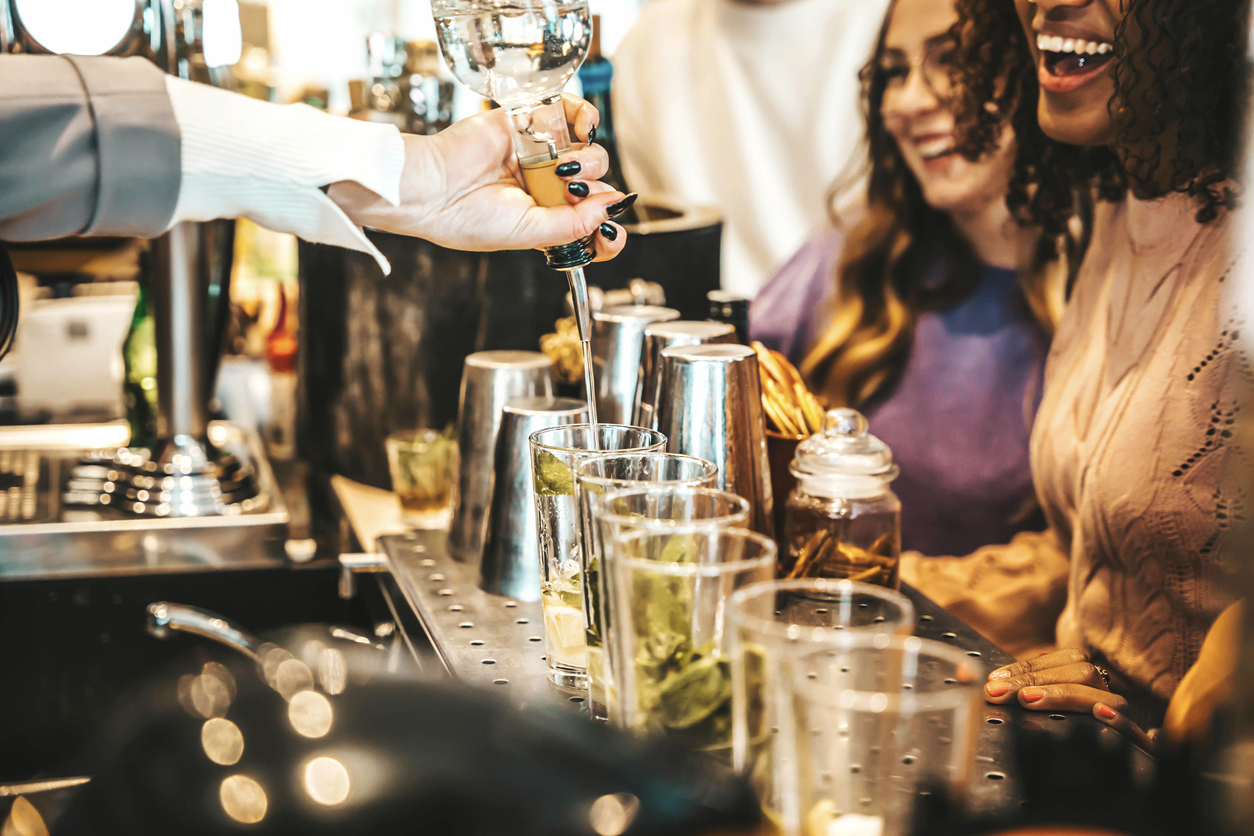 Cocktail Making Class
Delving into the art of mixology is an absolute delight. It's interactive, it's educational, and let's face it—it's delicious! Cocktail-making classes in Edinburgh, offered in trendy bars like Tonic, create a vibrant, engaging, convivial atmosphere. As you blend, shake, and stir, you'll pick up new skills that will impress at your next party.
This activity brings out the competitive side in everyone, adding an element of fun as you vie to create the best cocktail. With the guidance of expert bartenders, you can hold a contest to see who concocts the most delectable drink; the tastiest drink might become a hit at your next party!
Haunted Tour
For thrill-seekers and lovers of the paranormal, a haunted tour offers a unique, goosebumps-inducing experience. Edinburgh's rich history and eerie legends provide the perfect backdrop for a spooky adventure. With renowned haunted spots like the ancient Edinburgh Vaults or the legendary Greyfriars Kirkyard, you're guaranteed a chilling but fascinating trip into the city's dark past.
These tours aren't just about getting spooked—they're also about sharing an experience that's out of the ordinary. There's a certain thrill in facing the unknown together, clutching each other's hands as you navigate shadowy corners and listen to ghostly tales.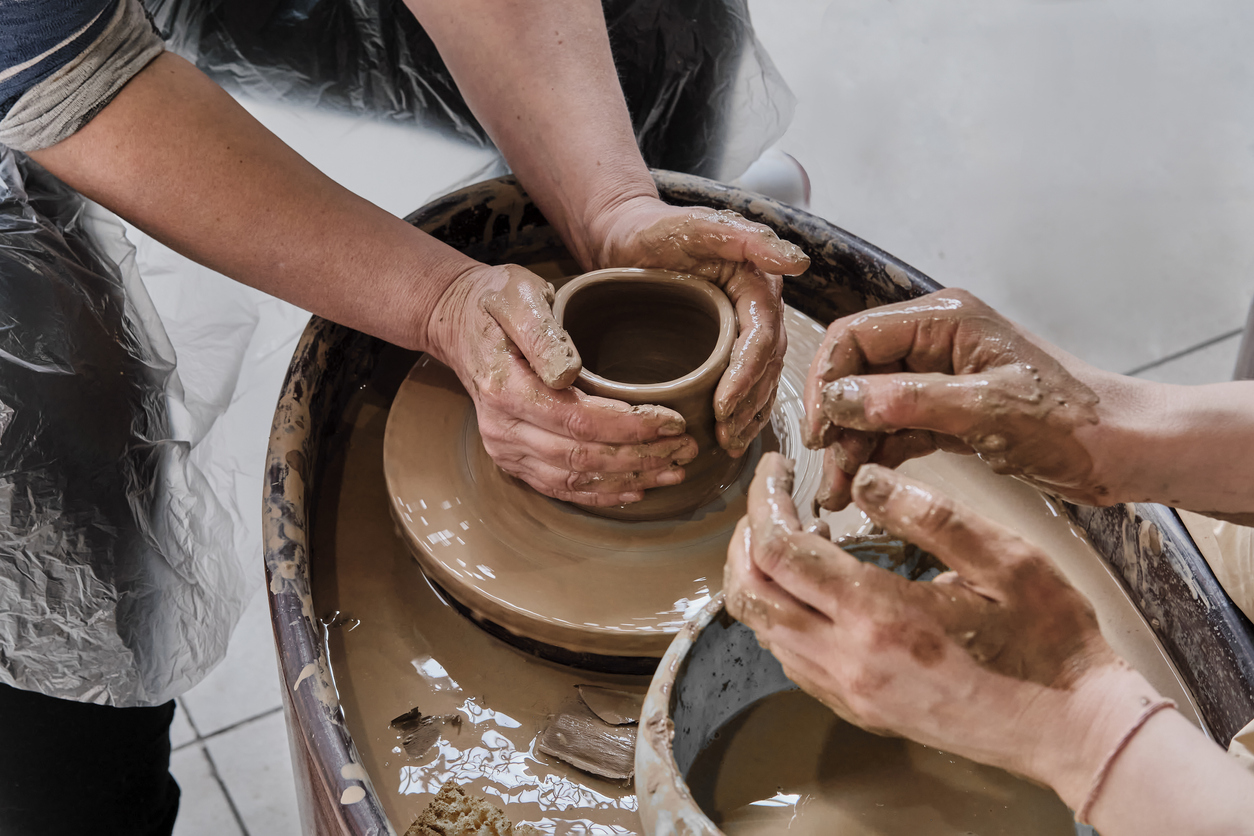 Pottery Workshop
Unleashing your creativity at a pottery workshop is both therapeutic and rewarding. Edinburgh's local pottery studios, like Cyan Clayworks, offer various classes that guide you in crafting your ceramic masterpiece. The hands-on process of moulding the clay and carefully decorating your piece is a uniquely calming and engaging experience. The beauty of pottery is that it allows you to create something tangible—something that you can take home and cherish.
Cyan Clayworks, 5 Commercial St, Leith, Edinburgh EH6 6LF.
Scottish Cooking Class
A Scottish cooking class is an enriching, palate-pleasing activity. Schools like the Edinburgh New Town Cookery School provide an immersive culinary journey, teaching you to prepare traditional Scottish dishes. Imagine the sense of accomplishment when you serve up your homemade haggis, neeps, and tatties!
However, it's not just about the cooking—it's about the camaraderie that comes with it. Collaborating in the kitchen cultivates a spirit of teamwork and enhances your bond. And once the cooking is done, nothing beats the joy of sitting down together to enjoy the fruits of your labour. It's a feast in more ways than one!
Edinburgh New Town Cookery School, 7 Queen St, Edinburgh EH2 1JE.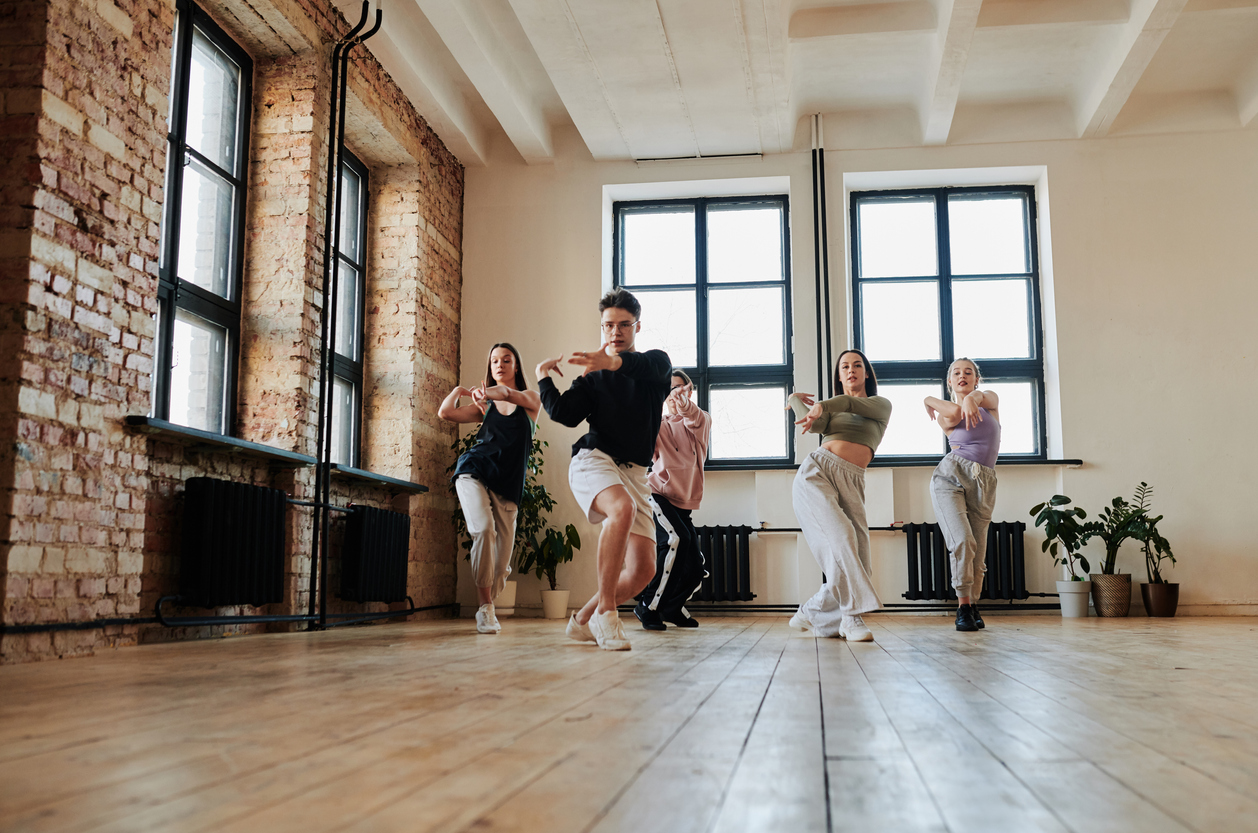 Dance Class
What's a celebration without some dancing? A dance class is a dynamic, exhilarating way to inject energy into the hen do. Whether learning Scottish ceilidh, getting groovy with street dance, or turning up the heat with salsa, Edinburgh's dance studios offer various classes suitable for all skill levels.
Besides being fantastic fun, dancing is a great ice-breaker and team-building activity. You could organise a friendly dance-off, making up hilarious rewards for the best (or funniest) dancer. If you try hard enough, you might learn some new dance moves to bust out at the wedding reception.
Wine Tasting
Wine tasting is a sublime sensory experience. Elegant venues like Divino Enoteca offer curated tastings that guide you through the subtle notes and aromas of various wines. It's an enlightening activity that deepens your appreciation for this fine beverage.
But wine tasting is not just about discerning between a Cabernet and a Chardonnay—it's also about enjoying the moment. As you sip, swirl, and savour, conversations flow, laughter bubbles up, and the world outside seems to slow down a little. This shared appreciation for the good things in life makes for a delightful, memorable stagette.
Divino Enoteca, 5 Merchant St, Edinburgh EH1 2QD.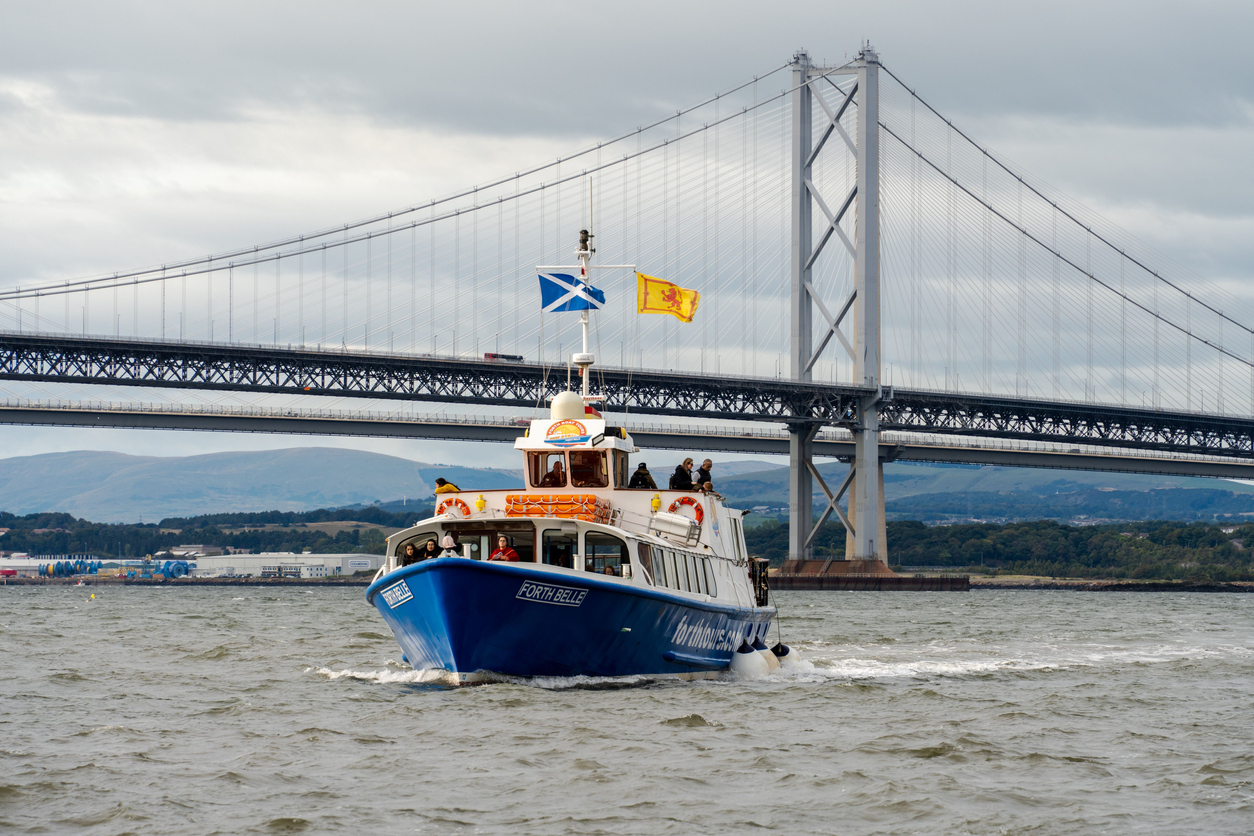 Boat Trip on the Firth of Forth
The breathtaking vistas of the Firth of Forth offer a tranquil escape from the city's bustle. A boat trip here lets you appreciate Edinburgh's coastal beauty and spot local wildlife, making it a refreshing and enjoyable adventure. Whether you're taking in the iconic Forth Bridges or marvelling at the rugged cliffs and sandy beaches, a boat trip along the Firth of Forth is unforgettable.
As the boat glides across the water, you can catch up, share stories, and simply relish the fresh sea breeze. It's a time to relax, appreciate the company of friends, and toast to the future amidst the peaceful ebb and flow of the tides.
Night Out in Edinburgh
Finally, a night out in Edinburgh provides the perfect ending to an unforgettable pre-wedding party. Edinburgh's nightlife is eclectic and exhilarating, from the vibrant nightclubs of George Street to the quirky bars in Leith. It's the ultimate celebration of the bride-to-be, with everyone coming together to revel in the joy of the occasion.
As the sun sets, the city comes alive with laughter and music, creating an electric atmosphere that sets the stage for a memorable night. Whether you're sipping on crafted cocktails, dancing to live music, or enjoying a comedy show, Edinburgh offers plenty of entertainment options to suit every taste.
A night out is more than just a party—it's a grand toast to friendship and love. As you dance, sing, and make merry, you're also creating a magical collection of moments that will be remembered and cherished long after the music has stopped.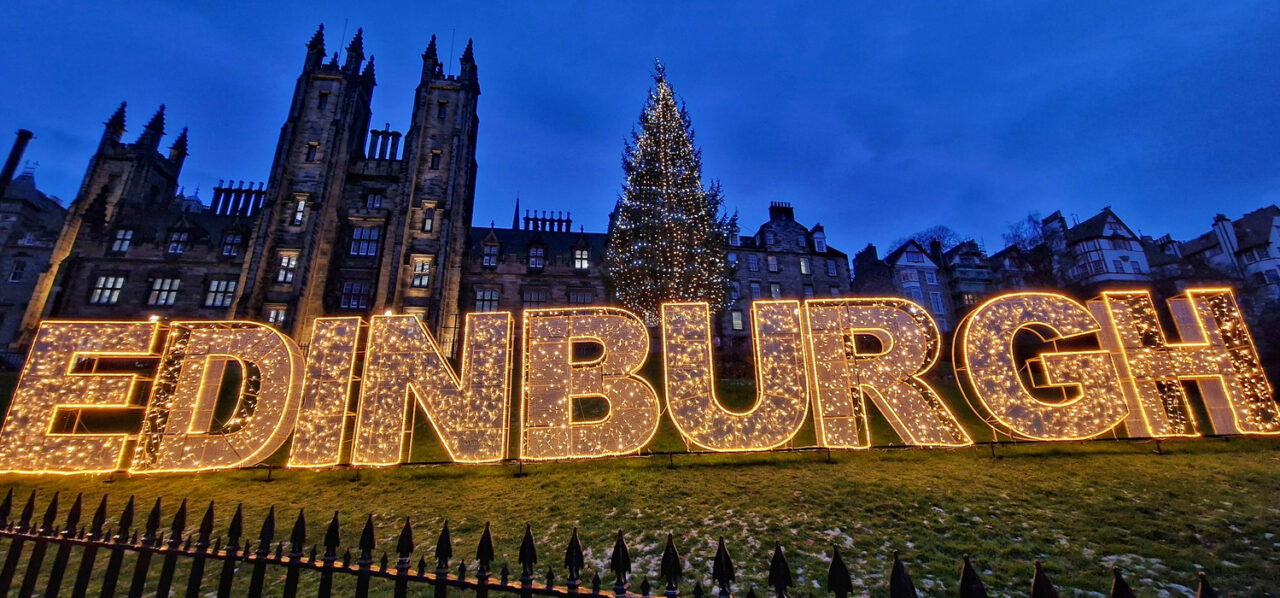 Conclusion
Edinburgh is more than just a beautiful city—it's a treasure trove of experiences waiting to be explored. The eleven ideas outlined here offer a glimpse into the rich variety of hen-do activities, each promising a unique blend of fun, friendship, and unforgettable memories.
As you plan this special event, remember that the most important thing is to celebrate the bride-to-be in a way that reflects her personality and passions. After all, the best hen party leaves a lasting smile on the bride's face, warming her heart whenever she thinks back on her special day in Edinburgh.
FAQs

Does the hen pay for her hen party?

Typically, the hen doesn't pay for her own party. The costs are usually split among the other attendees.

How do you make a hen party memorable?

Making a hen party memorable involves choosing unique activities that reflect the bride-to-be's interests and facilitate bonding among attendees.

Do you buy a gift for hen-do?

While not obligatory, bringing a small gift for the bride-to-be to a hen-do is a nice gesture.