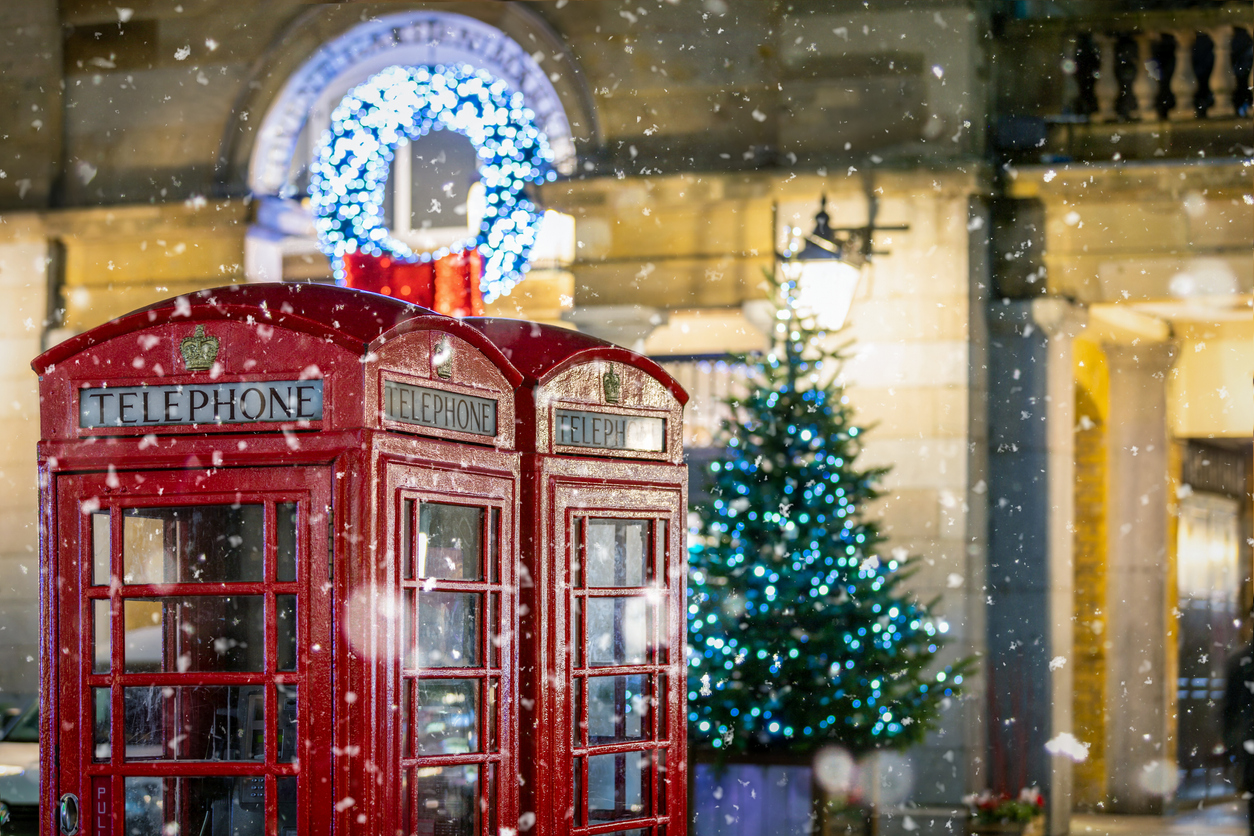 Christmas Eve in the UK is nothing short of magical. Between the twinkling lights, melodious carols, and grand decorations adorning historic landmarks, it's evident that the holiday season is deeply ingrained in the nation's soul. And let's not forget the culinary delights that take centre stage during this festive period.
Now, it's understandable if you find yourself in a bit of a culinary conundrum this season. After all, the array of delectable dishes native to the UK can be a tad overwhelming, particularly when you're striving to host an unforgettable Christmas Eve feast.
Rest assured, we've got you covered. We're here to curate an exceptional Christmas Eve menu for you, brimming with classic dishes and mouth-watering desserts that will not only satiate appetites but also conjure up fond memories. So, let's set aside any apprehensions and dive straight into creating a feast that will be the talk of the town.
Food Ideas for Christmas Eve in the UK
Christmas Eve is here, and here are some delicious food ideas with which you can put the 'Merry' in 'Merriment.'
1. Roast Turkey With All the Trimmings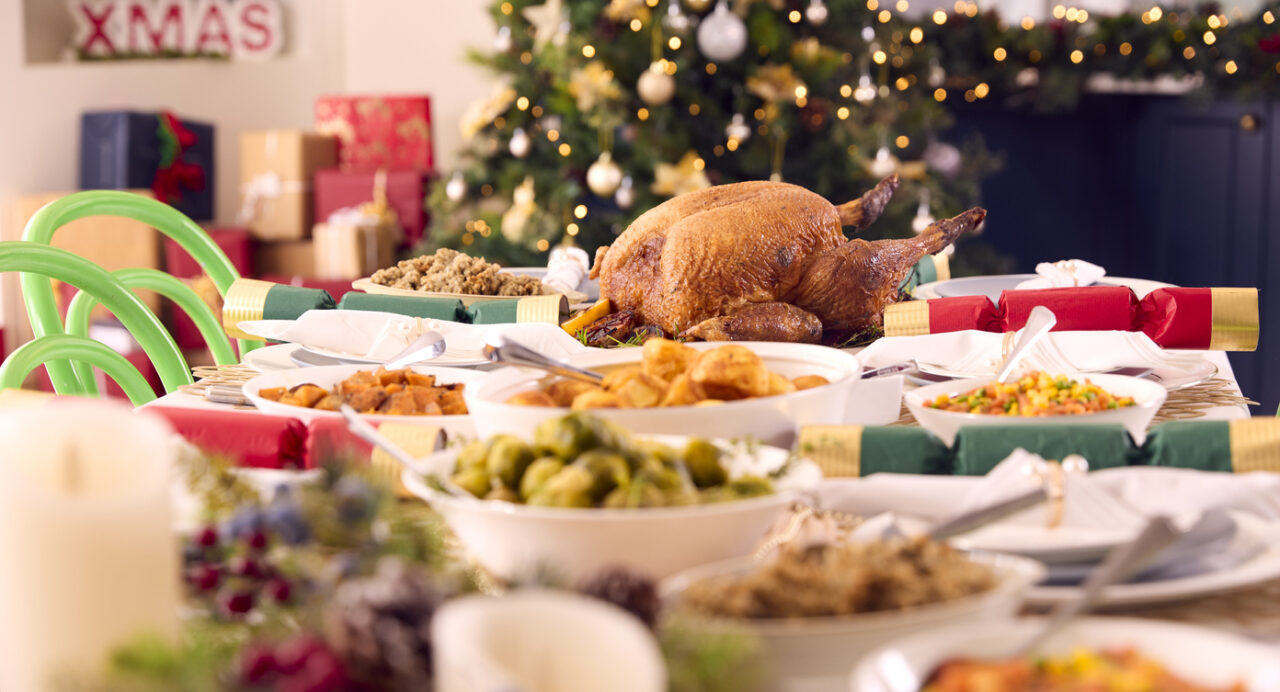 Roast turkey might be one of the most popular dishes worldwide. Hence, it's only expected to take centre stage at many UK Christmas Eve tables, a tradition dating back to the Victorian era. It's one dish that uplifts moods just by its sight. That is why roast turkey is a non-negotiable dish for a Christmas Eve celebration.
To prepare roast turkey with the trimmings:
Start by seasoning a whole turkey with salt, pepper, and butter.

Stuff the cavity with onions, herbs, and citrus fruits.

Roast until the skin is golden and the meat is cooked through.

Serve with sage and onion stuffing, roast potatoes, Brussels sprouts, and gravy.
2. Beef Wellington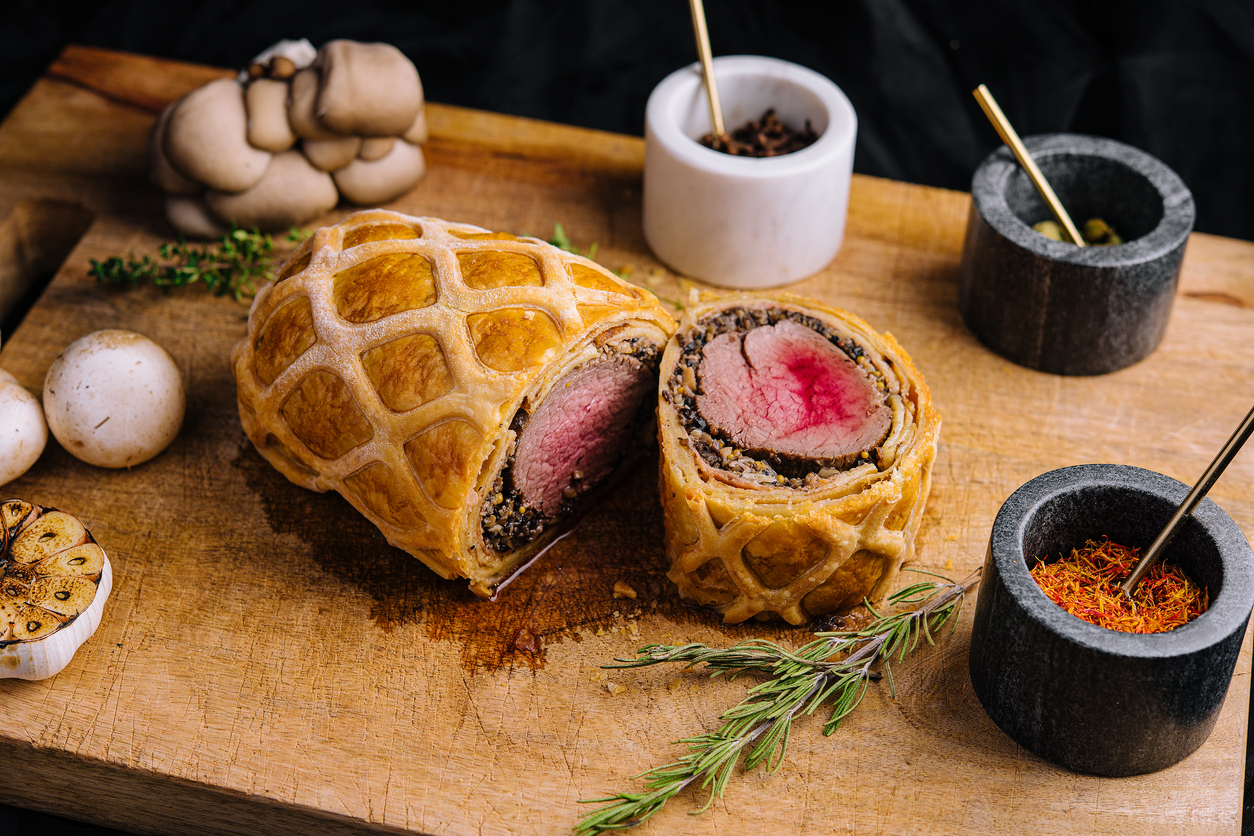 Beef Wellington is a luxurious and elegant steak dish that showcases the UK's culinary finesse. Its origins trace back to the British aristocracy. Simply, beef Wellington offers a harmonious blend of flavours and textures, which is why it is no surprise that its popularity endures to this day.
To prepare a beef Wellington:
Sear a beef fillet, then wrap it in puff pastry with a layer of mushroom duxelles.

Next, bake until the pastry is golden and the meat is cooked to your preference.

Serve slices with red wine sauce.
3. Yorkshire Puddings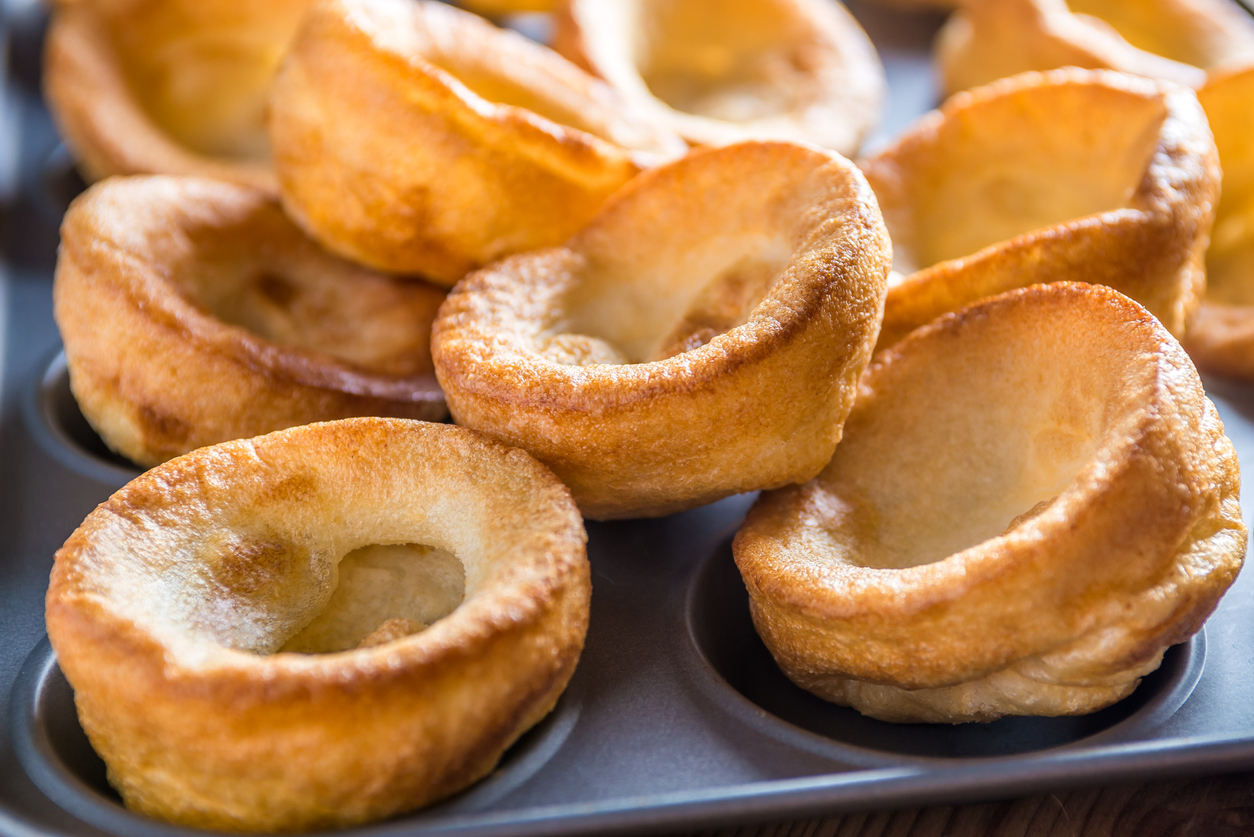 Yorkshire pudding is a worthy side dish to include in a Christmas Eve feast. This treat is crispy, fluffy, and a staple anywhere in the UK. Yorkshire puddings are so versatile that they can be served in multiple ways. This is why they're a delightful accompaniment to roasted meats, contributing to a comforting meal.
To prepare Yorkshire pudding:
Make a batter with equal parts flour, eggs, and milk.

Pour the batter into hot oil in a muffin tin and bake until puffed and golden.

Serve alongside roast beef and gravy.
4. Mince Pies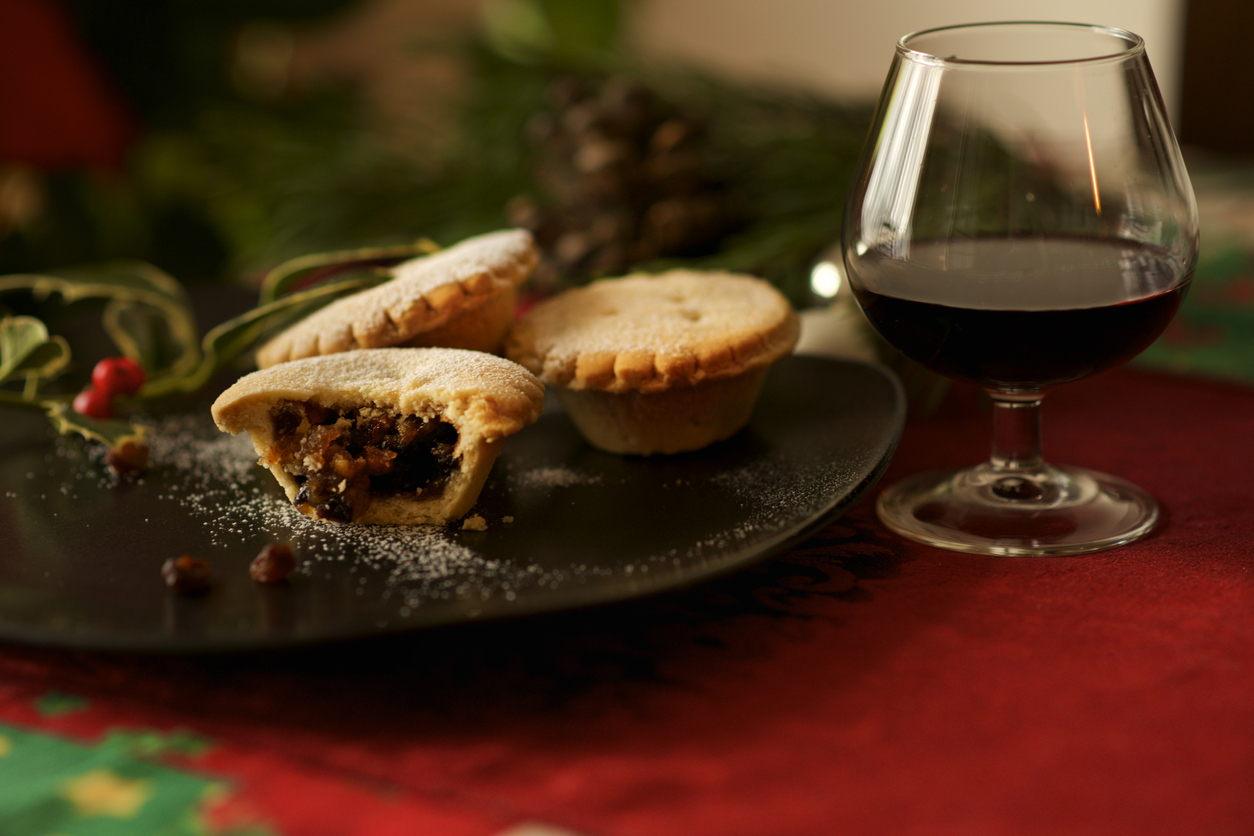 Mince pies are a staple at Christmas gatherings and are often enjoyed with a dollop of cream, custard, or a splash of brandy butter. These pies have medieval origins and symbolise the gifts brought to Jesus by the Magi. They represent the festive spirit of sharing and indulgence.
Mix dried fruits with suet, brown sugar, spices, and brandy.

Fill pastry cases with the mixture, top with a lid, and bake until golden.

Dust with powdered sugar before serving.
5. Smoked Salmon Canapés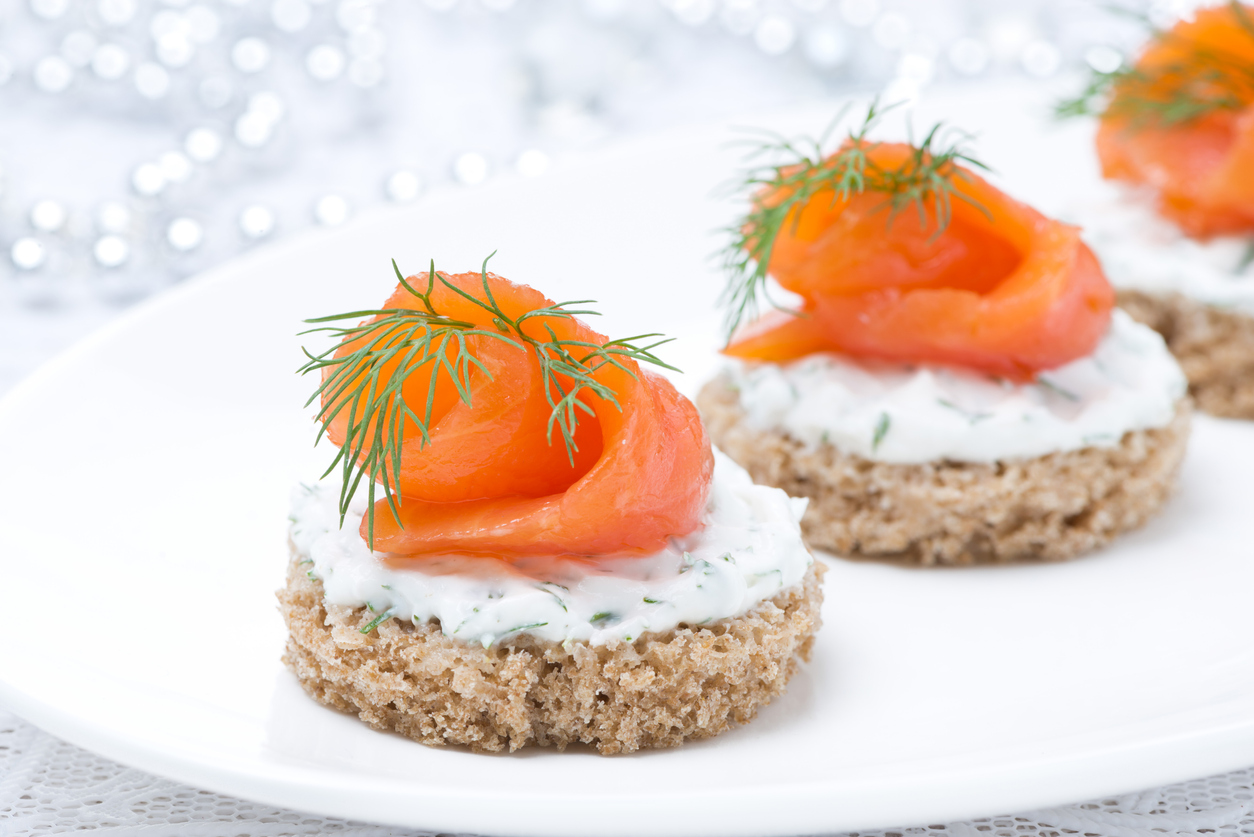 Smoked salmon canapés add a touch of luxury and refinement to the Christmas Eve spread. They're a nod to the UK's coastal heritage and love for seafood. These canapes elevate one's dining experience and are great starters for a Christmas Eve party. You can make smoked salmon canapes with just eight ingredients and under 15 minutes.
Spread some cream cheese on thin slices of rye bread.

Top with smoked salmon, capers, red onion, and dill.

Serve as elegant appetisers.
6. Chestnut and Sage-Stuffed Mushrooms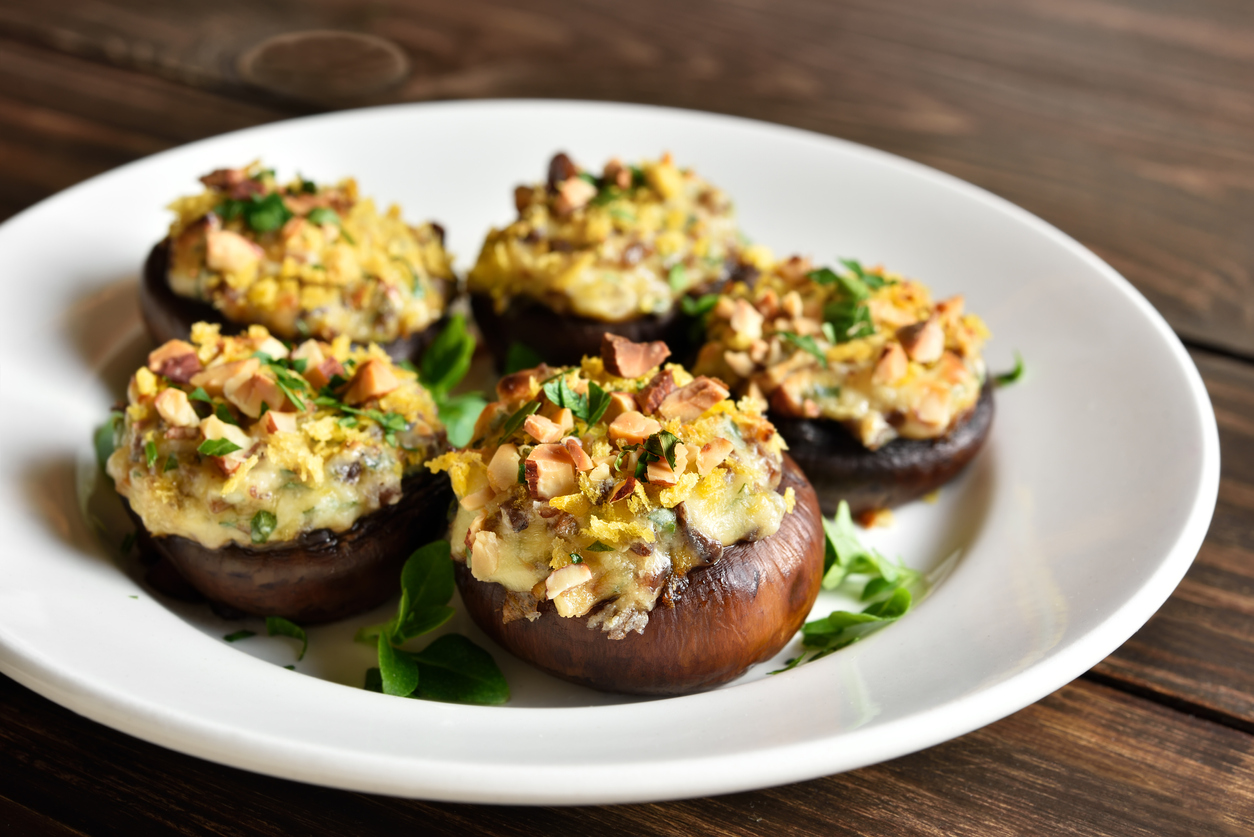 Now, not everyone at your party will eat meat, so your Christmas Eve menu should include vegetarian options like chestnut and sage-stuffed mushrooms. They offer a rich, earthy flavour profile that marries well with the aromatic sage and the nuttiness of the chestnuts. This dish is both hearty and comforting, very much in line with the British penchant for robust, flavourful fare.
Remove the mushroom stems and fill its caps with chopped chestnuts, breadcrumbs, sage, garlic, and Parmesan cheese.

Bake until the mushrooms are tender, and the filling is golden.

Serve when cool or warm, depending on your preference.
7. Mulled Wine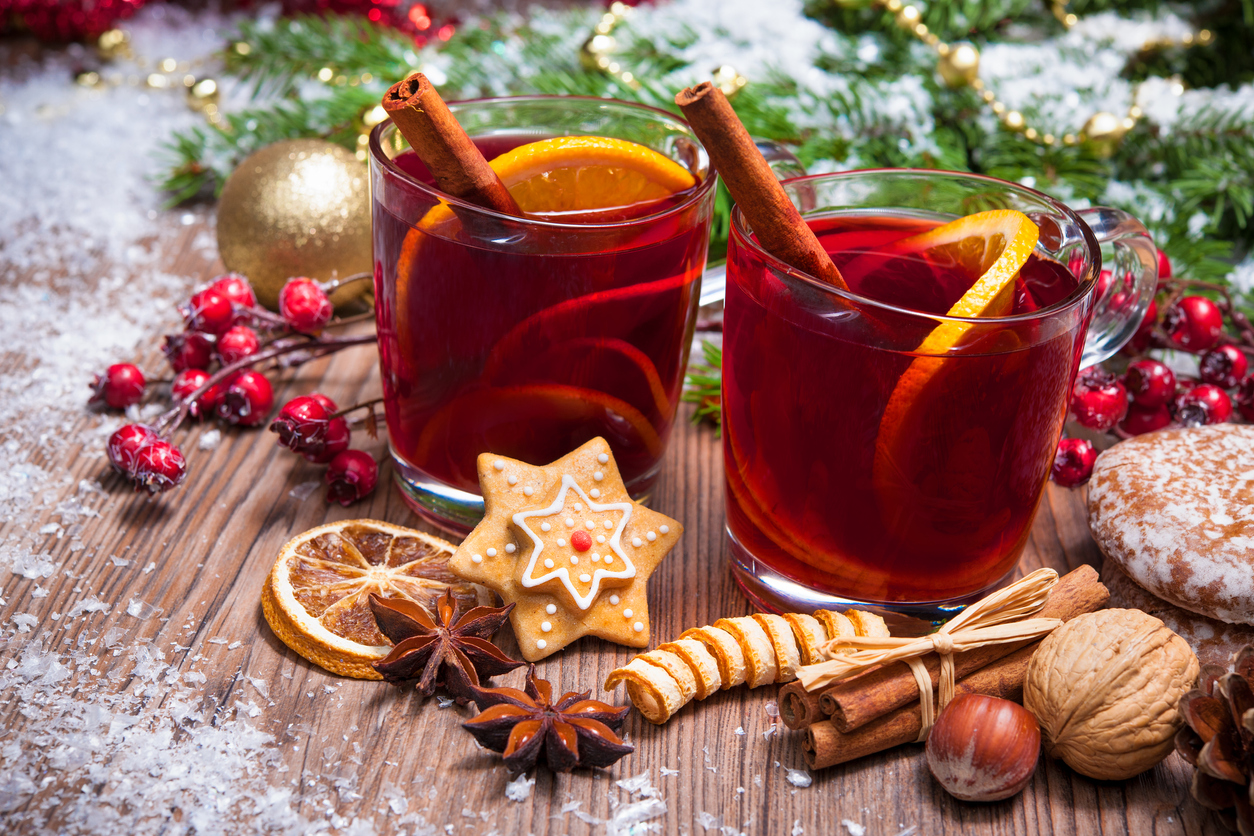 With its fragrant spices and warm aroma, mulled wine brings a touch of the holiday spirit to any home. As popular as it is comforting, mulled wine is a staple at UK Christmas Eve gatherings. Originating from medieval times, the warm embrace of mulled wine is truly festive. Simply, sipping a glass on a chilly winter evening is the epitome of Christmas spirit.
Begin by heating red wine with spices like cinnamon, cloves, and star anise.

Add slices of citrus fruits and a touch of sugar.

Warm until fragrant and serve hot, garnished with orange slices or cinnamon sticks.
8. Pigs in Blankets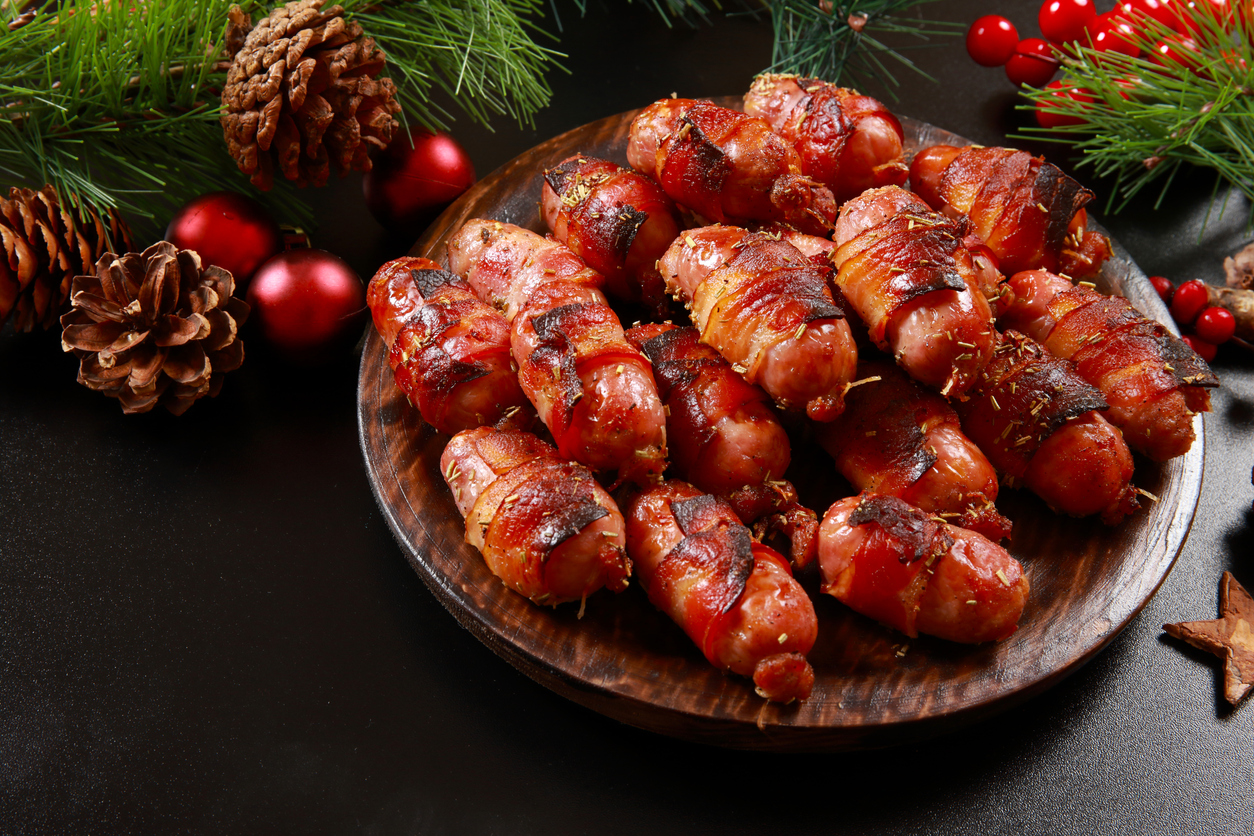 These tiny delights, sausages wrapped in bacon, are a British Christmas treat. Their enjoyable mix of savoury flavours ensures they are a favourite on any festive table. As perfect bite-sized treats, they're an emblem of Christmas cheer.
To prepare pigs in blankets:
Wrap small sausages in bacon strips.

Roast until crispy and serve hot.
9. Christmas Pudding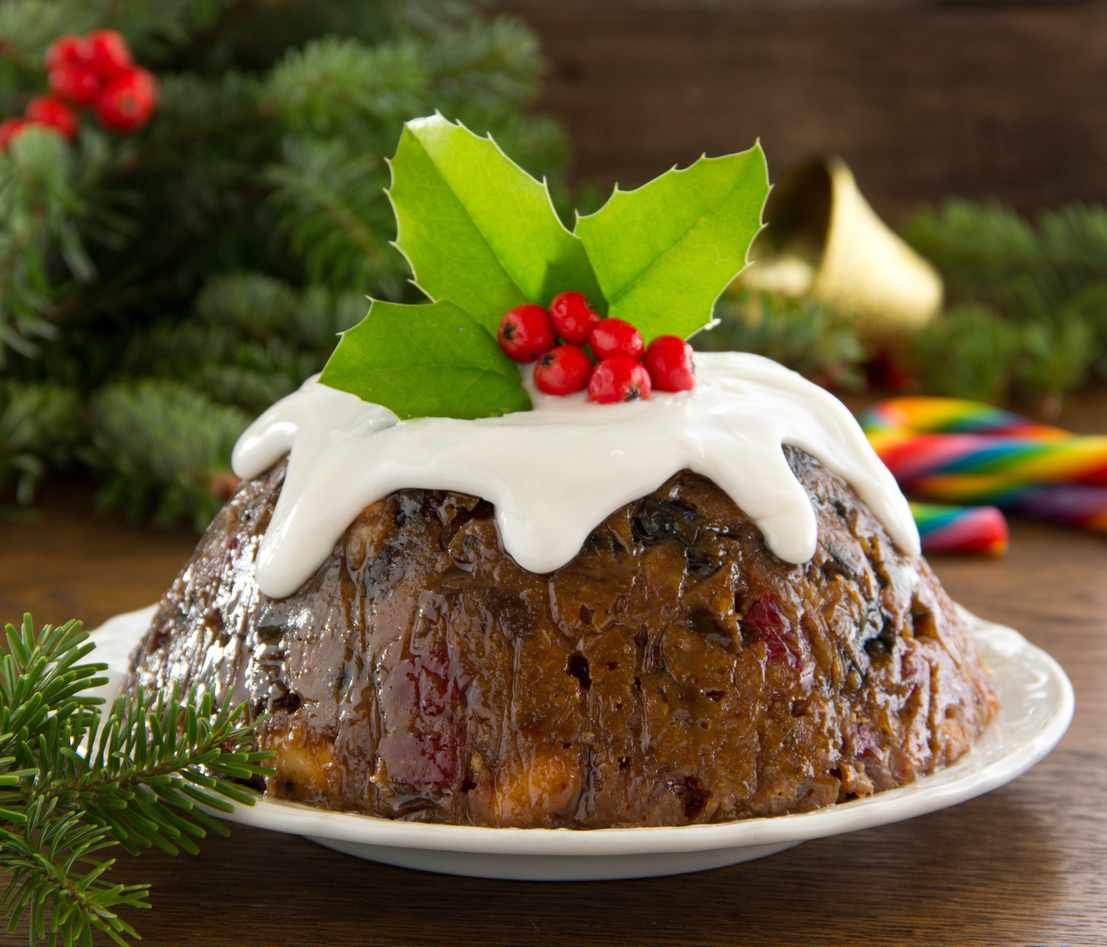 Christmas pudding is the essence of yuletide desserts in the UK. This decadent dish, steeped in tradition, is a culmination of rich, dark fruits, aromatic spices, and often a good dash of alcohol like brandy or rum. Served aflame and often accompanied by a dollop of brandy butter or a spoonful of custard, it's the grand finale that perfectly concludes a Christmas meal.
To prepare Christmas pudding:
Combine dried fruits, brown sugar, and spices.

Mix with suet and flour, and steam until cooked through.

Serve with a side of brandy butter or custard.
10. Bread Sauce
Bread sauce complements roast dishes beautifully with its creamy texture and hint of cloves. The sauce has its roots in medieval cooking, where bread was commonly used to thicken sauces and soups. The modern version retains the essence of this age-old technique but elevates it with the addition of spices, milk, and sometimes onion for extra depth.
A staple bread sauce can be prepared by:
Simmering milk with cloves, onions, and breadcrumbs.

Adding seasoning to taste.

Serve warm.
11. English Trifle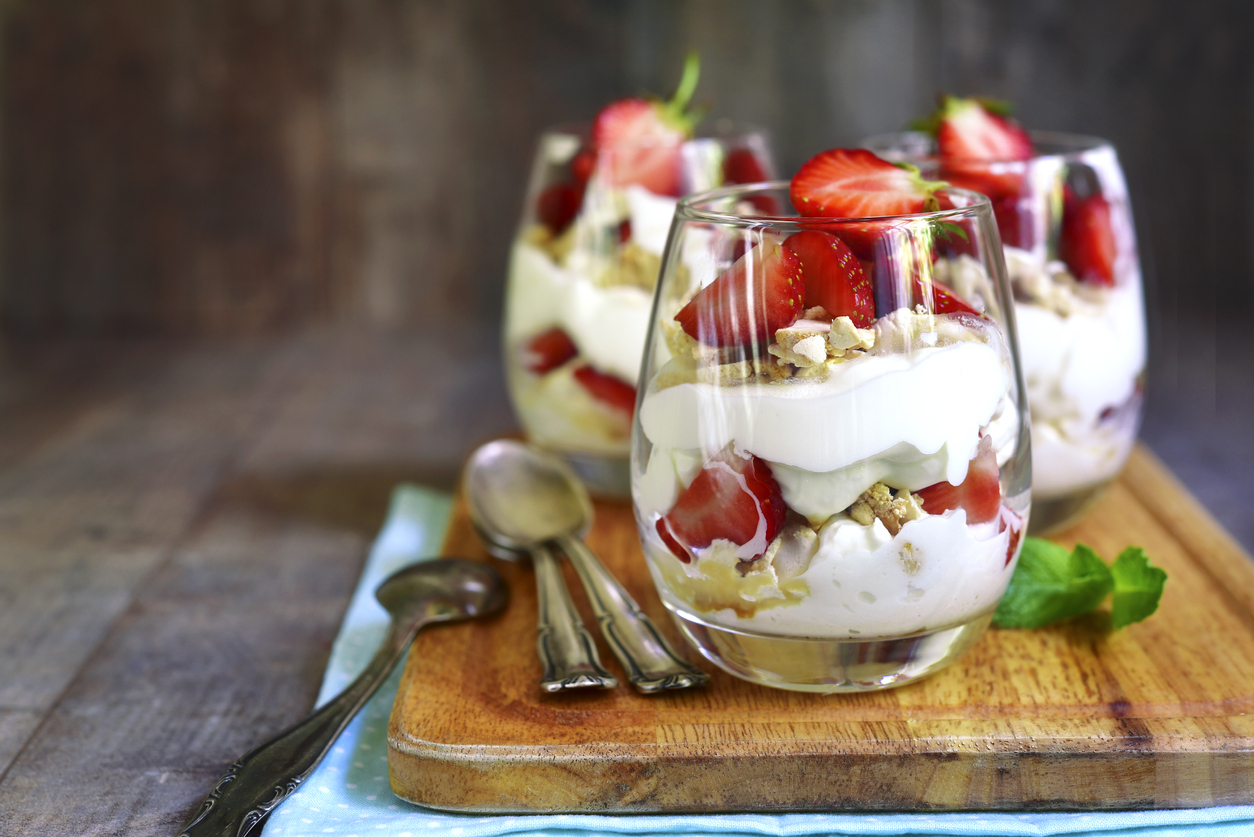 While popular, a traditional English trifle has layers of sponge, fruit, custard, and cream. Its vibrant layers taste delightful, and its arrangement ensues elegance at the meal table.
To prepare an English trifle:
Layer sponge fingers soaked in sherry with jelly, fruits, custard, and whipped cream.

Garnish with grated chocolate or nuts and refrigerate before serving.
12. Roast Parsnips and Carrots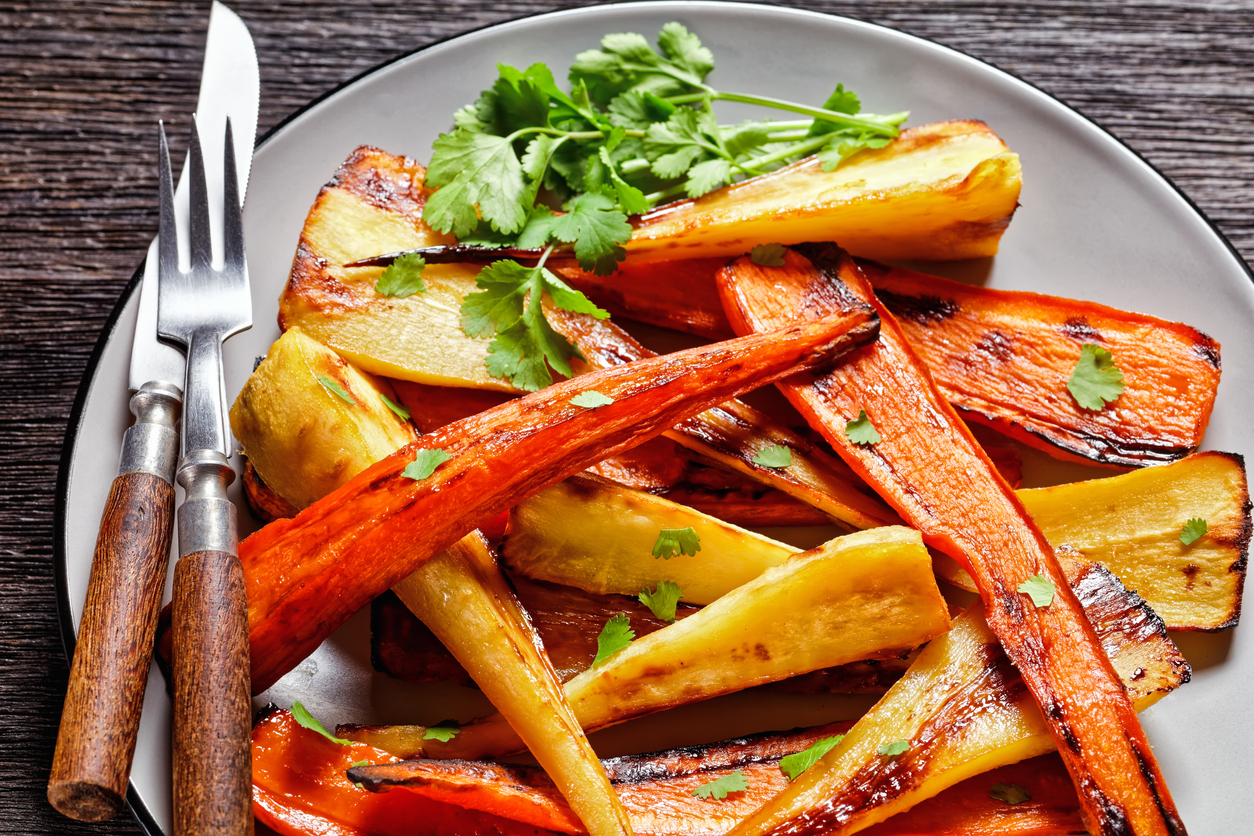 These root vegetables are very popular around Christmas. When roasted, they become golden, caramelised delights as the flames enhance their natural sweetness. This makes them a cherished side dish during holiday dinners.
To prepare roast parsnips and carrots:
Toss the vegetables in olive oil, salt, and herbs.

Roast until tender and serve hot.
13. Spotted Dick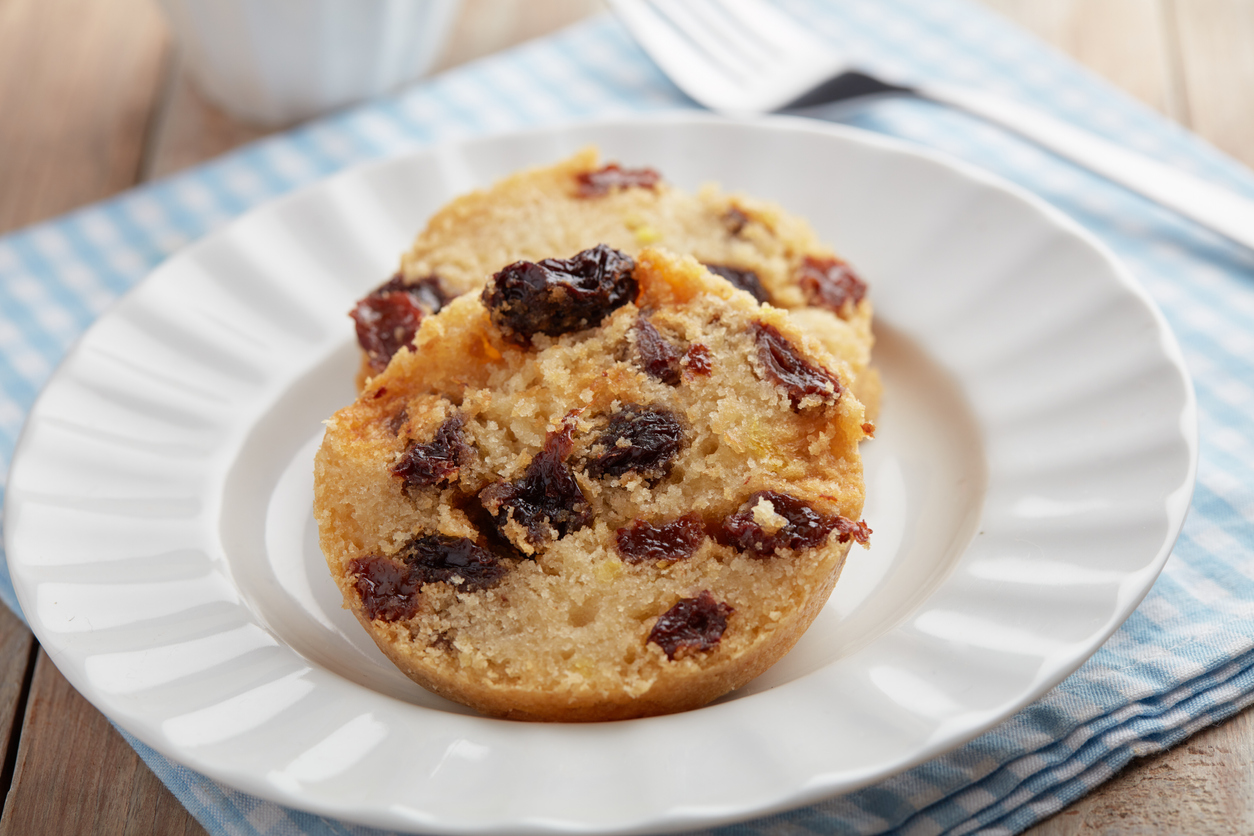 As a traditional British pudding, its history is soaked in rich custard and dotted with sultanas and currants. The comfort and nostalgia that a warm serving of spotted dick provides are unparalleled. It's a dessert that warms not only the stomach but also the soul.
To prepare spotted dick with creamy custard:
Mix flour, breadcrumbs, suet, sugar, and a pinch of salt.

Incorporate sultanas and currants for that characteristic 'spotted' appearance.

Roll into a cylindrical shape and steam for a few hours.

Serve hot with creamy custard for a delightful end to a meal.
14. Devilled Eggs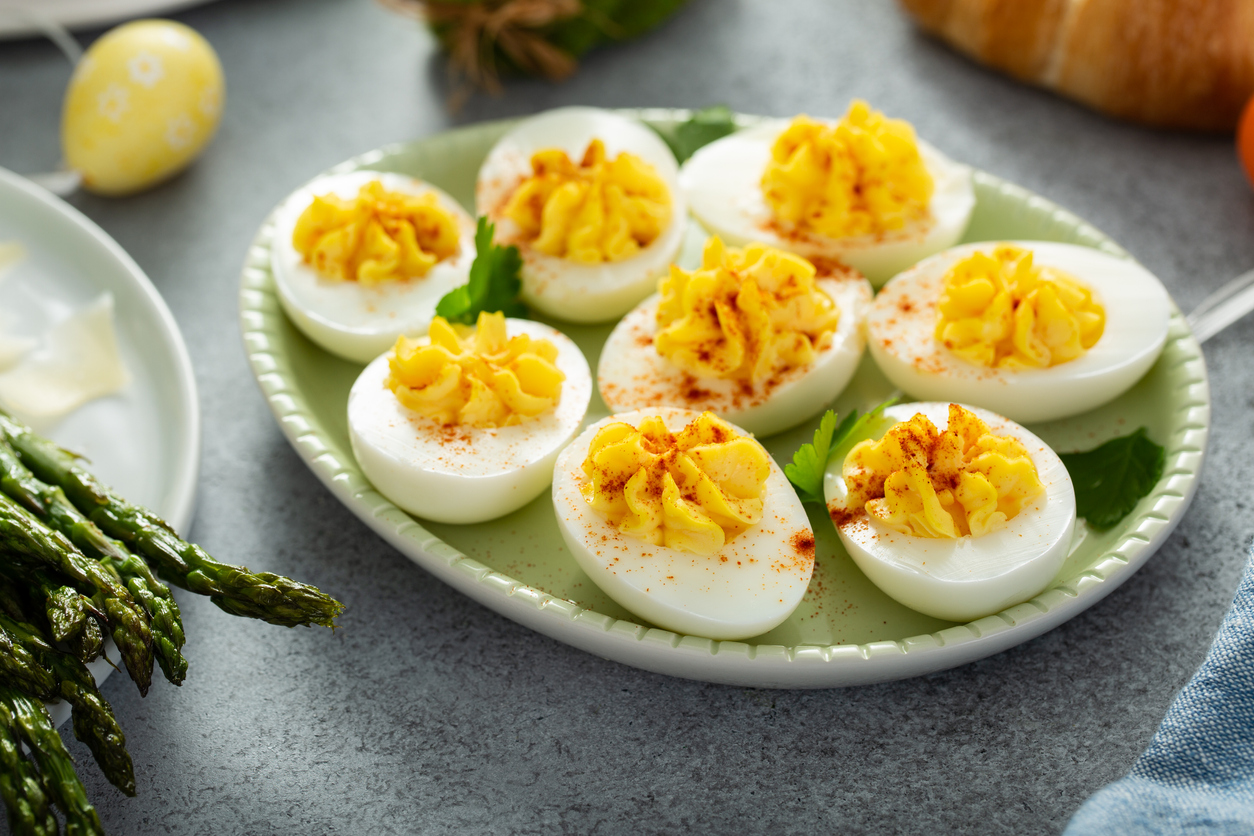 Devilled eggs might seem simple, yet they serve as the overlooked stars at countless picnics and communal gatherings. Their origin spans multiple cultures, making them a truly global appetiser. The combination of creamy yolks and spicy mustard or hot sauce makes them an irresistible treat. Simply, it's a dish that packs a punch in just one bite.
To prepare devilled eggs:
Hard boil eggs and let them cool.

Slice the eggs in half and scoop out the yolks.

Mix yolks with mayonnaise, mustard, and a pinch of paprika or hot sauce.

Pipe or spoon the mixture back into the egg whites.

Garnish with a sprinkle of paprika and serve chilled.
15. Cranberry Sauce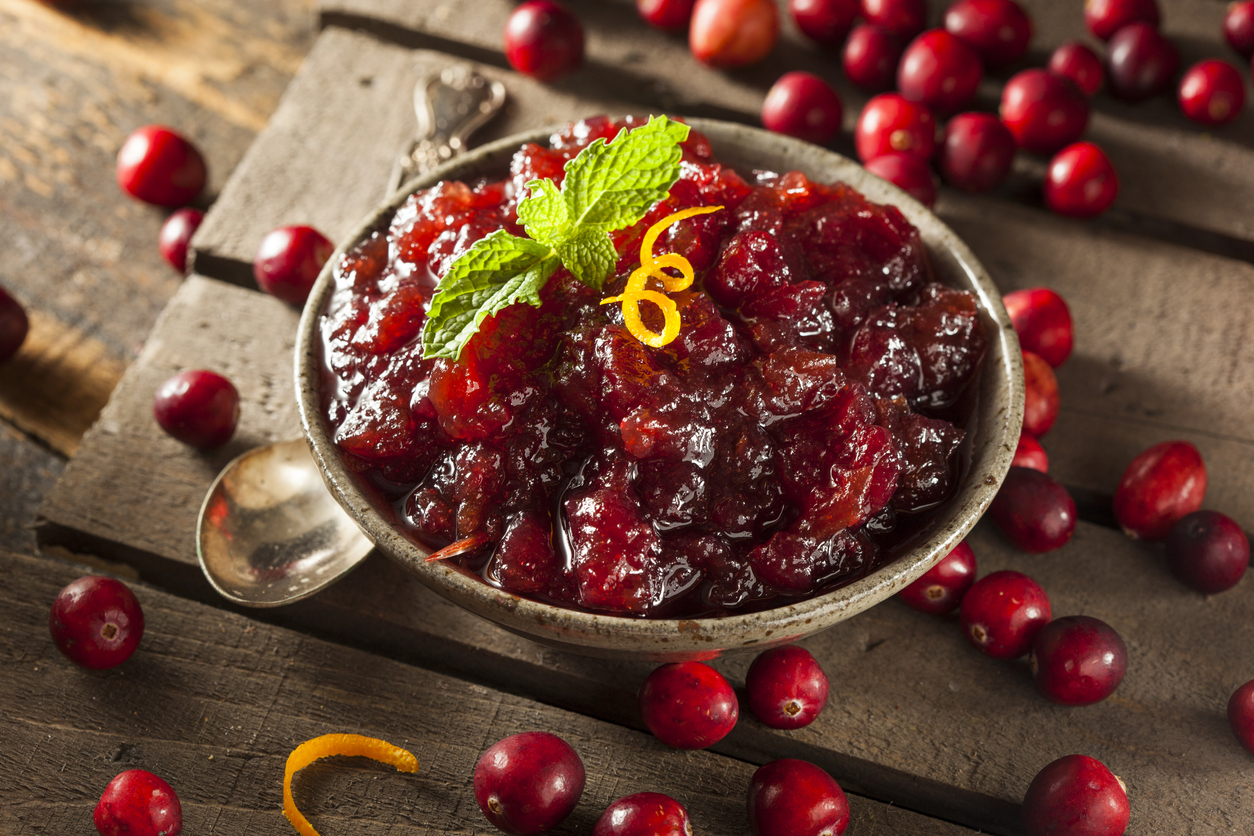 It wouldn't be Christmas Eve without cranberry sauce. This festive favourite has a vibrant hue and tangy taste. Often paired with roast turkey, it brings a zing to the dinner table and can elevate any dish it accompanies. With roots in North American indigenous cuisine, its addition to a UK Christmas Eve feast signifies the melding of traditions and flavours.
To prepare cranberry sauce:
Combine fresh cranberries, sugar, and a splash of orange juice in a saucepan.

Simmer until the cranberries burst and the sauce thickens.

Allow to cool, and it's ready to serve as a delightful accompaniment.
Hire a Christmas Eve Caterer in the UK With yhangry

Let's face it – Christmas Eve in the UK is nothing short of hectic. Rushing around for those last-minute gifts, ticking off the never-ending to-do list, and the looming dread of kitchen chaos. It's enough to sap the festive spirit right out of you. But what if this year could be different? What if, this year, you could sit back, relax, and truly savour the joyous occasion with your loved ones?
Enter yhangry, your one-stop solution to an unforgettable Christmas Eve feast that promises not just a meal, but a culinary experience. Imagine this: no stress, no mess, and a perfectly curated menu that caters to every taste and dietary requirement. Sounds like a Christmas miracle, doesn't it?
Unshackle Yourself From the Kitchen
By choosing yhangry's esteemed catering services, you're not just outsourcing your meal preparations – you're reclaiming your time. Forget fretting over the stove or agonising over the perfect menu. Our culinary maestros handle everything – from the mise en place to the final flourish – liberating you to focus on what truly matters: making cherished memories with family and friends.
A Feast Fit for Royalty
Our chefs are artisans of their craft, committed to delivering an authentic and sumptuous UK Christmas Eve spread. Think mouth-watering trifles, devilishly good devilled eggs, and a host of other traditional dishes that encapsulate the very essence of a British Christmas. All prepared and served with a touch of elegance that would make even the King nod in approval.
Sophistication Meets Convenience
There's something undeniably refined about a professionally catered event. It's a statement, a testament to your impeccable taste and thoughtfulness. With yhangry, that level of sophistication is remarkably accessible. Simply browse through our chefs' profiles, select your culinary match, and request a free quote. And voila! You're on your way to hosting the most talked-about Christmas Eve gathering of the season.
Ready to make this Christmas Eve unforgettable? Take the first step towards a stress-free, gastronomically delightful evening. Choose yhangry. Because this Christmas, you deserve nothing but the best. All you need to do is browse our chefs' profiles and request a free quote to begin!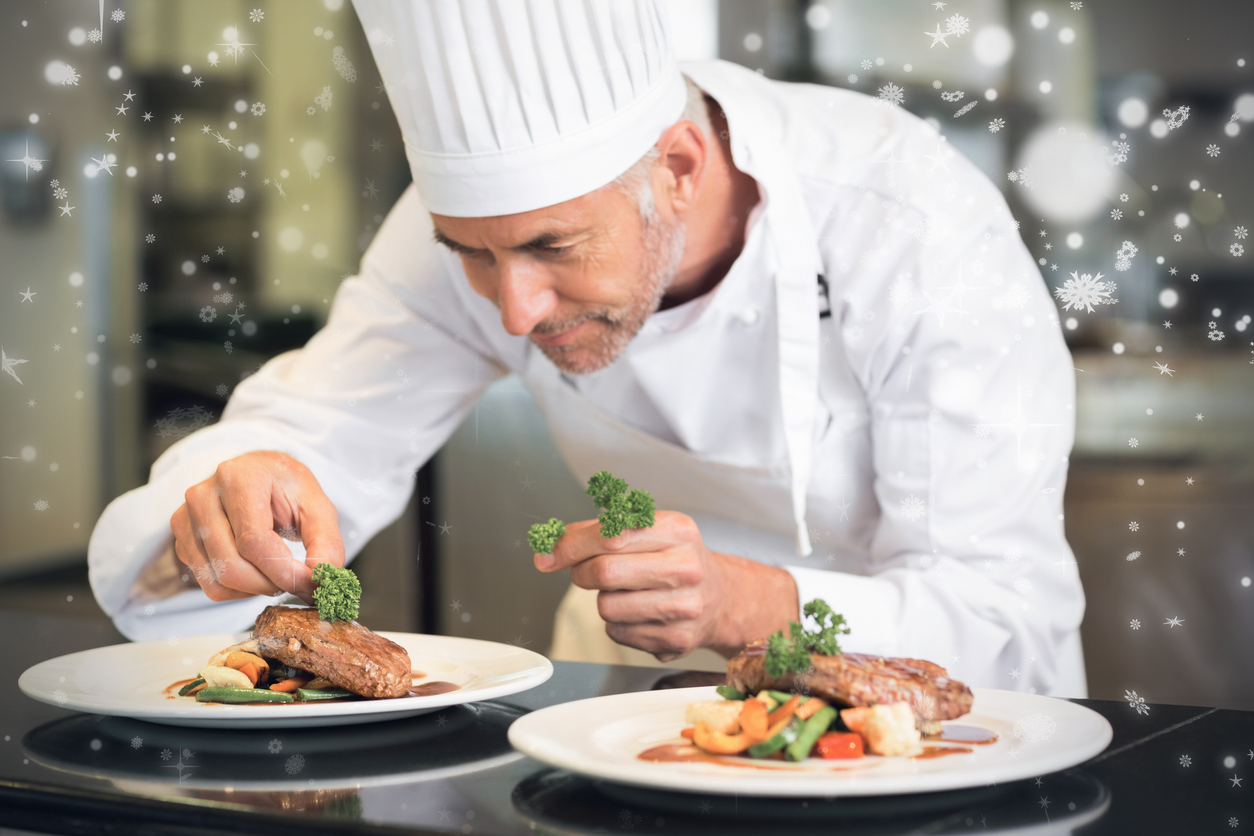 Conclusion
At yhangry, we can bring the UK Christmas splendour to you through a mouth-watering yet elegant Christmas Eve feast fit for the King. Our seasoned caterers and private chefs will create inclusive menus featuring options like roast turkey, devilled eggs, and several delightful desserts. Browse our chefs' profiles and request a free quote to begin.