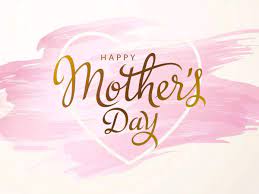 Mother's Day ideas
Mother's Day is a special day to celebrate and honour the love, care, and support that our mothers have given us throughout our lives. It's a day to appreciate all the sacrifices they have made to raise us and to make us who we are today. While the traditional Mother's Day celebration may include a bouquet of flowers and a card, there are many other creative and meaningful ways to show your appreciation and make your mother feel special. In this post, we'll explore some unique and thoughtful Mother's Day ideas to help you plan a memorable day for your mom.

1. Make her breakfast in bed: Start the day off by making your mom a delicious breakfast in bed. This gesture shows your mom that you value her and want to take care of her. You could make her pancakes, waffles, or French toast with fresh fruit and coffee. Add a note with the breakfast to show how much you appreciate her.

2. Host a lunch or dinner with a private chef: Hiring a private chef to cook a special meal for your mom and your family is a great way to celebrate Mother's day. You can create a personalised menu that reflects her favourite foods and flavours, and your private chef can prepare a gourmet meal that is both delicious and memorable

3. Create a Memory book: Create a special memory book for your mom by gathering photos, quotes, and notes from family members and friends. The book could include memories from childhood, special moments, and milestones. This gift will be a touching reminder of all the love and memories you've shared over the years.

4. Plan a Spa Day: Give your mom a day of pampering by planning a spa day. You could book a massage or facial for her, or create your own spa day at home. Draw a bubble bath for her, give her a pedicure, and play calming music to help her relax.

5. Host a family game night: Gather the family together for a fun and lighthearted game night. Play board games, card games, or even video games. This is a great way to spend quality time together and create new memories.

6. Create a DIY Gift: Get creative and make a DIY gift for your mom. This could be anything from a hand-painted picture frame to a homemade candle or a knitted scarf. The effort and thought put into the gift will show your mom how much you care.

In conclusion, Mother's Day is a special day to show our appreciation for all the love and care that our moms have given us. These unique and thoughtful Mother's Day ideas will help you plan a memorable day for your mom and show her how much you love her. Remember, it's the thought and effort that counts, so whatever you do, make it from the heart.
Recommended Posts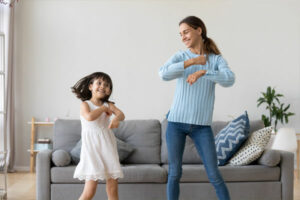 Looking for a babysitter so you can go out? Hire a private chef and host at home instead