Creating the perfect child's birthday party isn't necessarily about planning the most extravagant or expensive event. Children aren't impressed by these aspects but are mesmerised by engaging activities and themed decorations, which the best birthday parties should offer.
Here are 15 extraordinary and fun-filled birthday party ideas, each uniquely designed to captivate the imaginations of young attendees. These ideas promise an enjoyable celebration and a rich, engaging experience that leaves lasting memories.
Experience an Extraordinary Party with yhangry
Birthdays are milestones filled with love, laughter and great food. To make your child's birthday the talk of the school, consider hiring a professional caterer or private chef with yhangry. Yhangry can connect you with talented caterers and chefs who can create bespoke menus crafted to delight every child at the party, ensuring no one is left out. They can even customise the food to match your party theme, adding a touch of magic to the celebration.
Yhangry aims to revolutionise the private dining experience by providing a platform for talented chefs to showcase their culinary skills, freeing them from the constraints of traditional restaurant kitchens. With yhangry, hosting is made easier, more enjoyable and undoubtedly unforgettable.
Don't let your child's birthday be just another day. Make it an extraordinary celebration filled with scrumptious food, joy and unforgettable memories. Let yhangry's team of experienced chefs create a culinary experience that will have all the children talking.
Are you ready to make your child's birthday truly memorable? Get a quote now and begin your delightful yhangry journey.
1. DIY Science Lab Party
A DIY science lab party creates a captivating atmosphere for children and allows them to explore and learn. Simple, hands-on experiments such as creating non-toxic slime or erupting a baking soda volcano can foster a love for science. Each child can become an eager scientist, wrapped up in the fun and magic of discovery. Safety is key, and all experiments can be adapted to suit various age groups, making this an intriguing and educational party idea.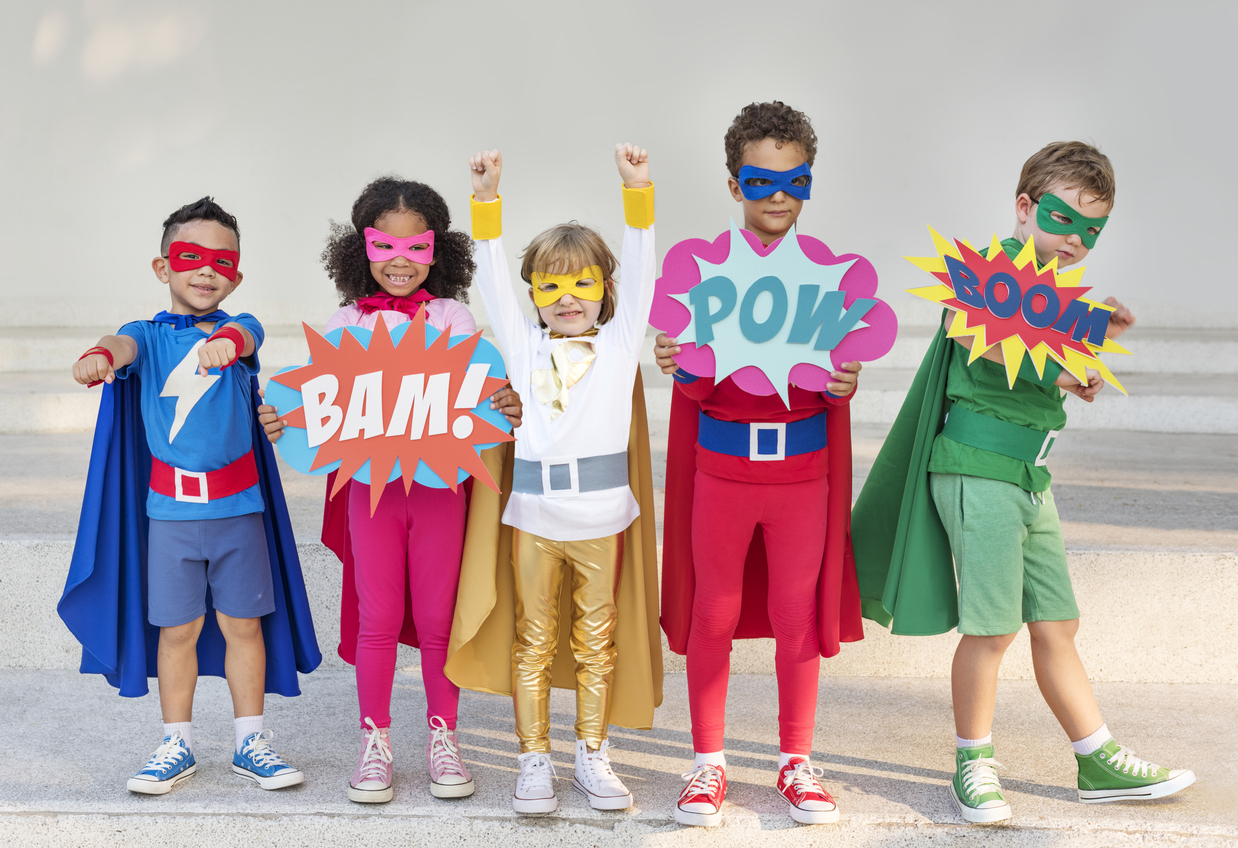 2. Superhero Training Academy
Whether your child's favourite hero is Spider-Man or Batman, a superhero training academy offers a thrilling, action-packed party experience. Kids can step into the shoes of their favourite heroes, navigating through challenging obstacle courses or participating in exciting strength games. It provides an outlet for their boundless energy and sparks their imagination, encouraging them to embody the courage, kindness and perseverance that their favourite superheroes exhibit.
3. Outdoor Camping Adventure
An outdoor camping adventure transforms your garden into a mini wilderness getaway. Create a natural obstacle course, hold a scavenger hunt or tell stories around a makeshift 'campfire'. The adventure stimulates the children's love for nature, allows them to explore their environment and encourages teamwork. This is a brilliant idea for a birthday party that combines fun, adventure and learning in a charming outdoor setting.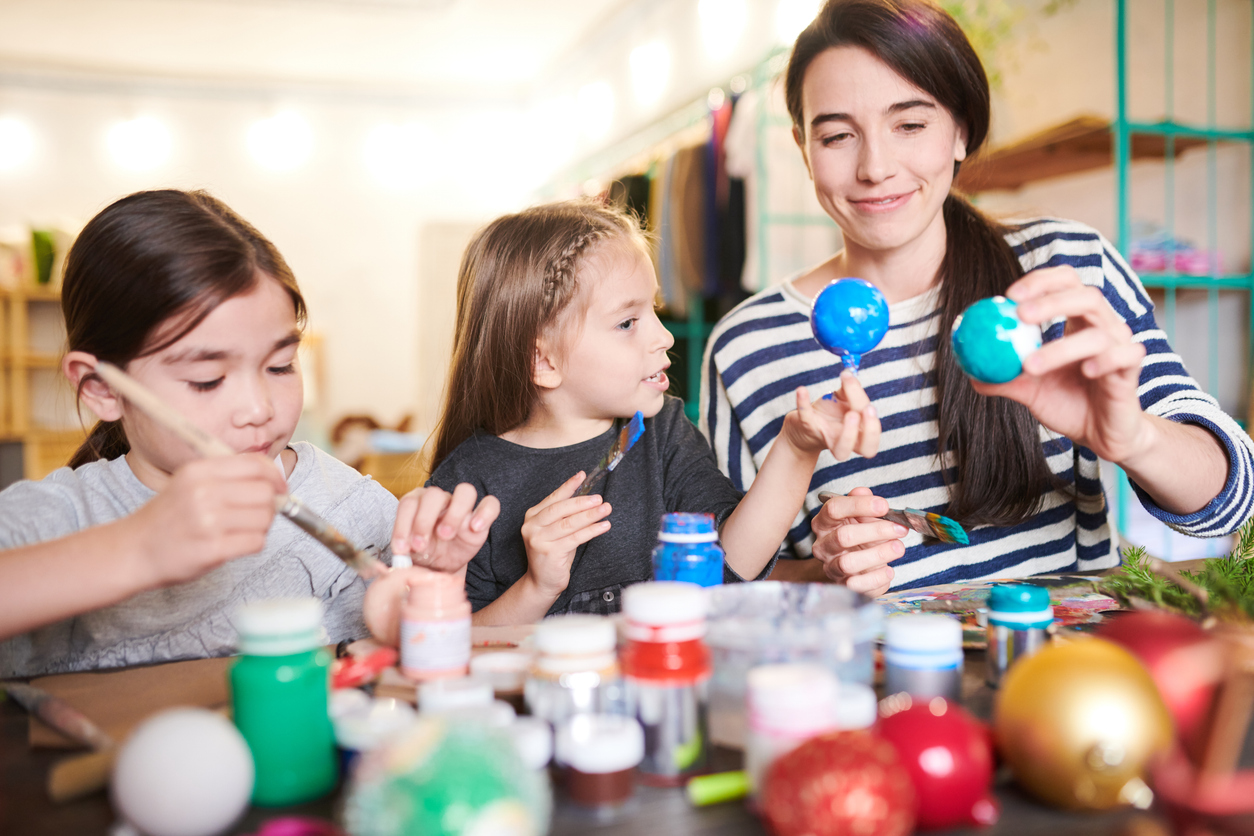 4. Art & Craft Workshop
Perhaps your kids are budding artists; if so, this party allows them to express their creativity. From painting to origami, beadwork to pottery, the options are endless. This party idea keeps children engaged and promotes creativity, problem-solving skills and the joy of creating something with their hands. It's a wonderful opportunity to help kids explore their artistic talents and take home a piece of their creativity.
5. Fairytale Fantasy Party
Immerse the children in a world of magic and whimsy with a fairytale party. Encourage them to dress up as their favourite characters and organise story-telling sessions or battle dragons. The atmosphere will buzz with the energy of imaginative play, creating an immersive environment that fosters a love for reading and literature. This enchanting party idea promises a magical journey into the realm of fantasy and imagination.
6. Animal Safari Party
Bring a slice of the wilderness to your backyard with a safari party. Use animal cut-outs, inflatable animals or even invite a petting zoo. Organise animal-themed games and a face painting station for a hands-on experience. This party idea introduces children to diverse wildlife, promoting an appreciation for animals and the natural world in a fun and engaging way.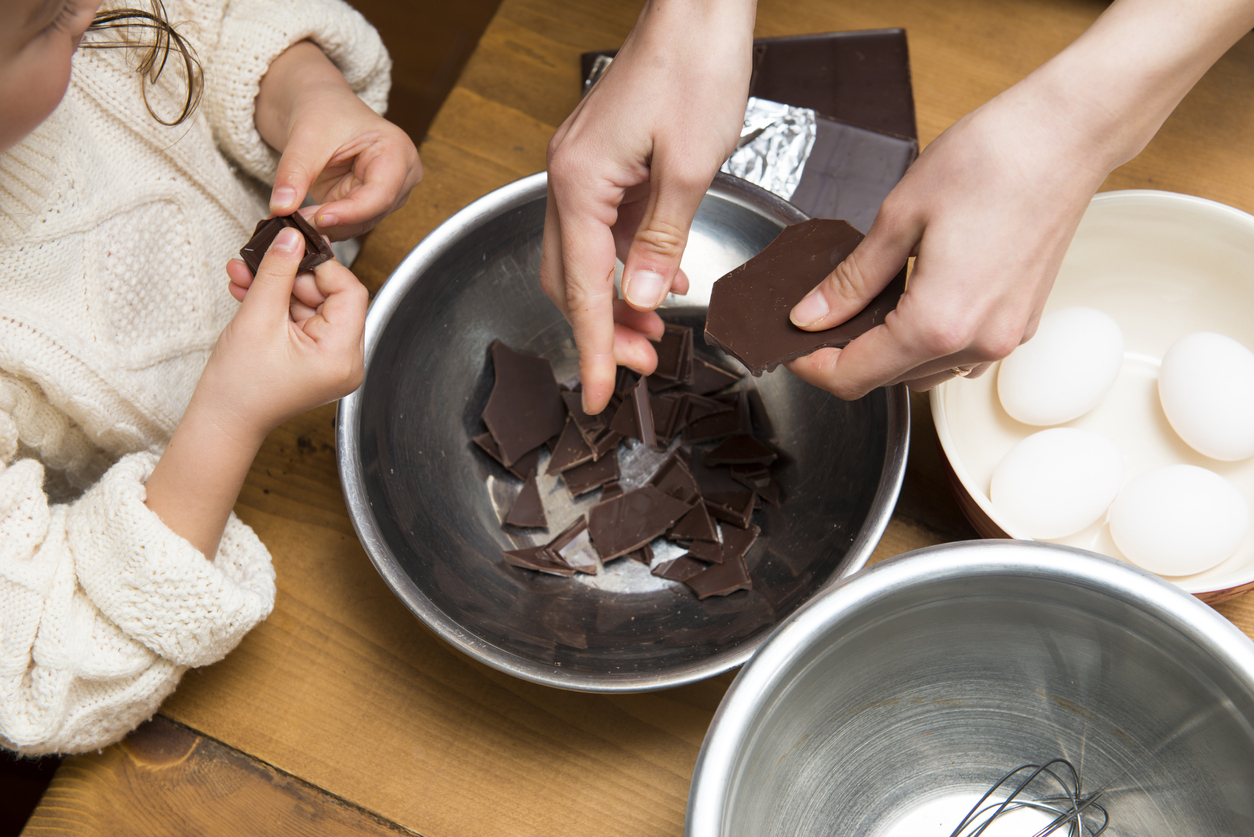 7. Chocolate Making
A great idea for budding foodies is to supply them with chocolate moulds and various toppings. They can create their own delicious treats, learn about making chocolate and enhance their culinary skills. This sweet celebration is a delightful sensory experience and encourages creativity, plus they get to enjoy a sweet treat after all their hard work.
8. Disco Dance Party
Add a touch of glitz and groove to your child's birthday party with a disco dance party. A dance instructor can teach the kids some fun moves, helping them build confidence and encouraging them to express themselves through movement. This energetic party idea promotes physical activity and coordination in a lively and joyous atmosphere, ensuring a day full of laughter and dance-offs.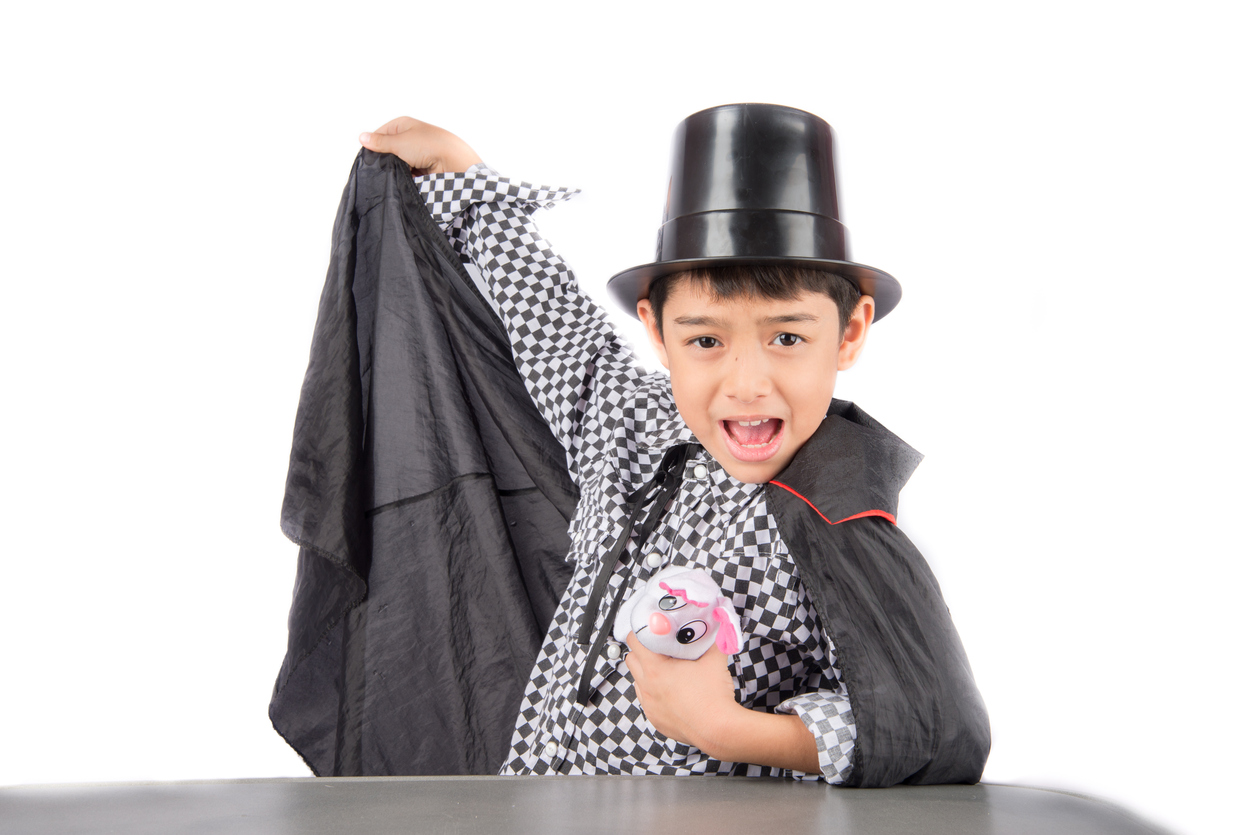 9. Magic Show Party
Nothing captivates a child's imagination quite like a magic show. Begin the festivities by hiring a local magician to perform, ideally, one who specialises in interactive children's shows. Follow this with a magic workshop where children can learn and perform simple tricks of their own. A magic show party sparks children's curiosity, creativity and problem-solving skills while making them feel like they've entered a world of enchantment and wonder. Moreover, the sense of achievement they gain from performing their own magic tricks adds a unique personal touch to their party memories.
10. Pirates and Mermaids Treasure Hunt
Children love a good adventure, and a treasure hunt delivers exactly that. This party theme creates a sense of excitement and exploration as children dressed as pirates and mermaids hunt for hidden treasure in their backyard or inside the house. Include creative clues, exciting challenges and a variety of small treasures. The children's joy when they discover each treasure will be priceless. This party theme promotes problem-solving and teamwork and encourages children to engage their imaginations, making it an unforgettable adventure they'll remember for years.
11. DIY Pizza-Making Party
A pizza-making party is a delicious and interactive theme that's sure to be a hit. Children love getting their hands messy, and what better way than kneading pizza dough, spreading sauce and sprinkling cheese? Set up stations with pre-made dough, a variety of sauces, cheeses and toppings for them to create their own culinary masterpieces. This hands-on experience not only encourages creativity and introduces basic cooking skills but also caters to the food for the party itself. The pride they'll feel in eating something they've made themselves is simply the 'cheese on the pizza'.
12. Lego Building Contest
A Lego-building party is an excellent choice to ignite children's creativity and problem-solving skills. Kids will love spending hours building their structures, either following certain themes or letting their imaginations run wild. Consider setting a timer and rewarding the most innovative designs to make it more engaging. This stimulates the children's imaginative and cognitive abilities and teaches them about friendly competition and teamwork. Plus, the pride they'll take in their Lego creations will be a gift in itself.
13. Circus-themed Party
Step right up for a day of thrill and excitement with a circus-themed bash. Decorate your venue with vibrant colours, balloons and banners to emulate the lively atmosphere of a circus. Include activities like sack races, juggling contests or even hiring a clown to entertain the kids. Add a face painting station or a 'make your own popcorn' stand to complete the circus experience. This party idea is a fun-filled extravaganza that boosts children's social skills and creates a lively and interactive atmosphere they'll adore.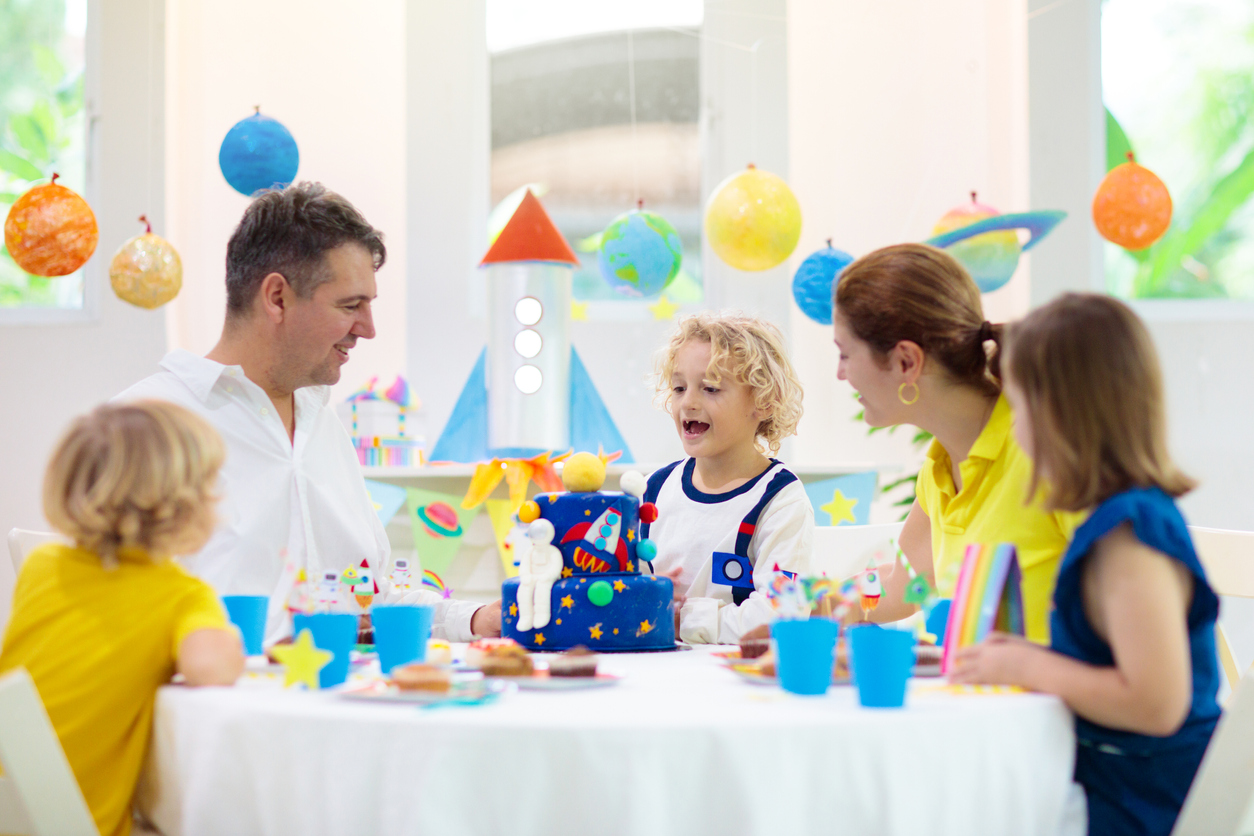 14. Space Party
This is an excellent choice for children with a fascination for the cosmos. Decorate your venue with stars, planets and astronauts. Consider activities like 'pin the astronaut on the moon' or creating rockets out of cardboard. Perhaps even showcase a short, child-friendly documentary about the universe. This immersive party theme can inspire a lifelong love for astronomy, science and exploration. It's not just about throwing a great party; it's about inspiring young minds and making learning an enjoyable experience.
15. Spa Party
For a day of pampering and relaxation, consider making a DIY spa. Create stations for foot soaks, facials and manicures using kid-friendly, non-toxic products. Perhaps include a craft session where the kids can make bath bombs or face masks to take home. A party like this is not just about relaxation, but it also introduces children to the concept of self-care and well-being. Plus, it's a fantastic way for them to engage in sensory play and learn about different textures and scents.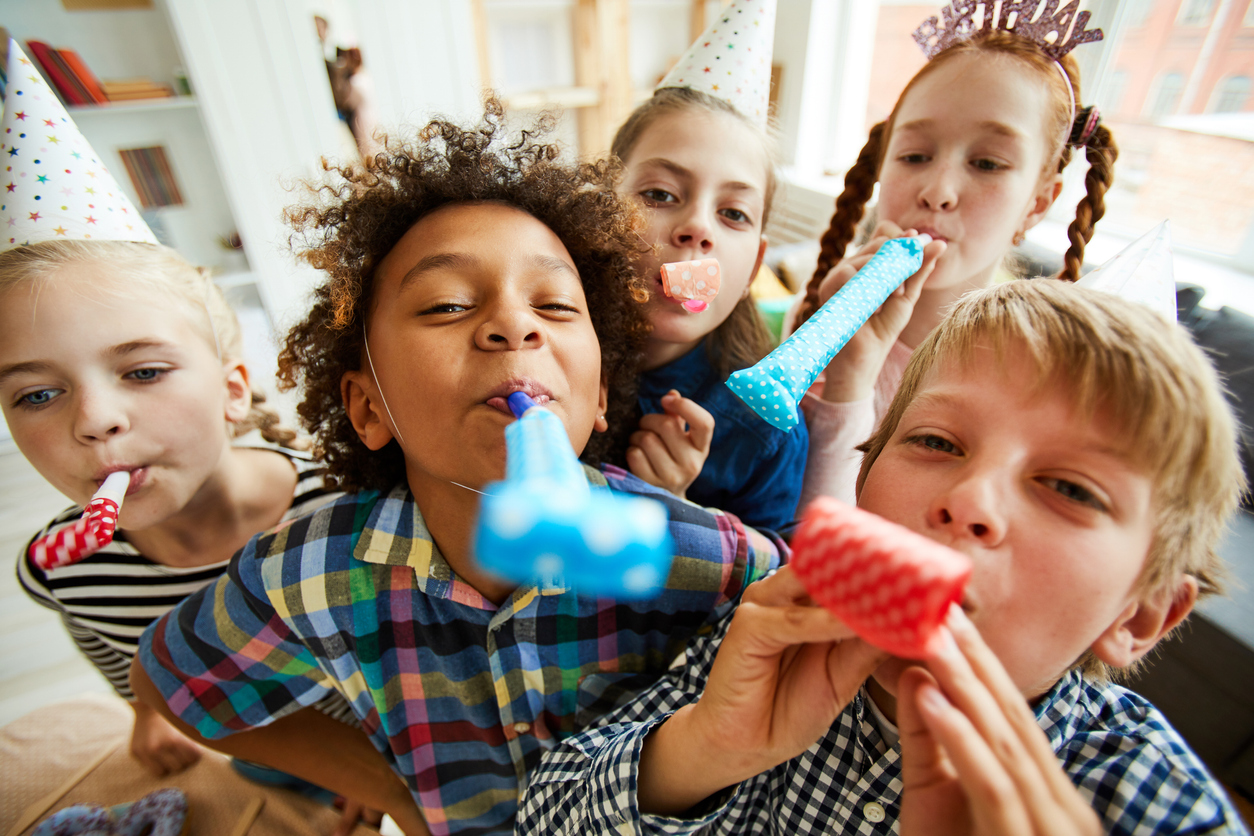 Conclusion
When planning your child's birthday celebration, remember that the goal is to create a day filled with joy and memorable moments. Each of these 15 unique party ideas offers a blend of fun, education, creativity and adventure tailored to fit a variety of interests. So whether your child dreams of exploring space, diving into a fairytale or becoming a superhero for the day, you'll find the perfect party theme here. Here's to creating birthday magic and memories that will last a lifetime!
FAQs

What is the best idea for a child's birthday?

The best idea for a child's birthday party aligns with their interests and passions, whether a DIY pizza-making party for budding chefs or a space exploration party for little astronauts.

How can I make my kid's birthday party more fun?

To make your child's birthday party fun, consider engaging activities that allow interaction and creativity, like treasure hunts or craft sessions.

What should I do on my kid's birthday?

Plan a day filled with favourite activities and good food for your child's birthday. Invite their close friends, perhaps themed around a subject they love, for an extra memorable experience.