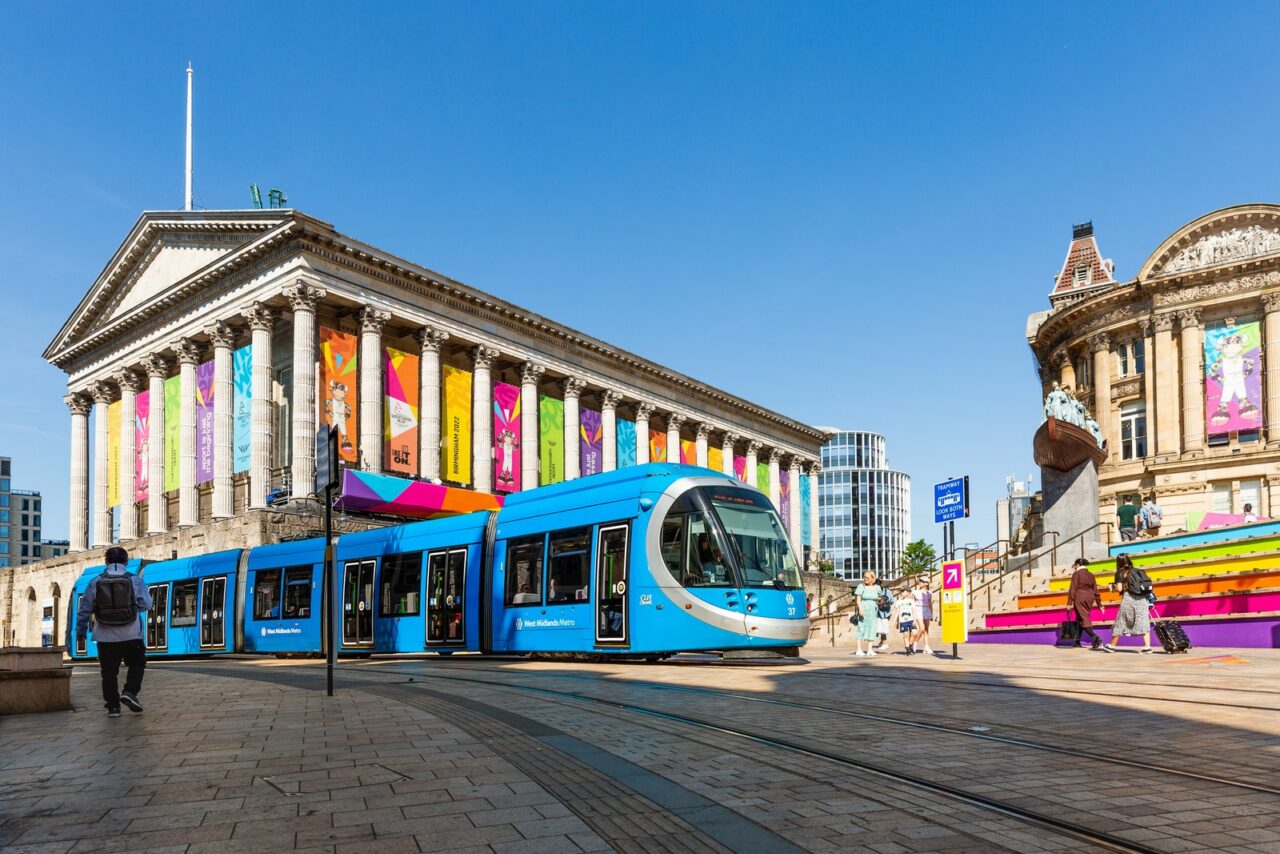 Birmingham is a great place to have an unforgettable stag do. Whether you're looking for a wild night out on a pub crawl with your pals or something more low-key and sophisticated, this city has it all. With its vibrant nightlife and diverse activities and attractions, Birmingham is the perfect destination for any stag party.
Introducing yhangry for Your Stag Do in Birmingham
If you're planning a stag do in Birmingham, one of your stag ideas might involve staying at home and organising an event. Perhaps you want something sophisticated such as a garden party or a fun time with beer, BBQ and games! No matter what you fancy, yhangry can provide you with private caterers to help.
Yhangry connects you with a private chef who will happily cater to your stag party. Our chefs and caterers have a wide range of menus available, meaning there's something for everyone. Perhaps you fancy traditional British fare or want something more exotic such as Indian or Chinese. Whatever you want, our caterers can provide it.
Depending on the size of your party, our private chefs will add serving to their cooking experience, meaning that you can spend all your time concentrating on making the groom's day extra special. So if you want to make the groom's stag night go with an extra bang, why not get a quote today and let yhangry take care of everything?
8 Ideas for Your Stag Do in Birmingham
Birmingham has plenty to offer if you're looking for a fun and exciting destination for a groom's stag do. Here are eight stag-do ideas to consider:
Private Chef
If you're looking for a special treat to make a stag do in Birmingham one to remember, then consider hiring a private chef. A private caterer can create an unforgettable experience by cooking delicious food for your group, whether you're having an informal stag party or fancy a more elegant sit-down dining experience. It's a great way to add a touch of sophistication and elegance to your celebration while still having fun with your friends.
Yhangry offers reliable private chefs with a wide range of menus available – meaning there is something for everyone! Whether you prefer traditional grub or want to go international, our private caterers will be able to provide it. Once you have sorted the food and private chef, all you need to consider is the other entertainment.
So, if you want to ensure a groom's stag do in Birmingham is one to remember, why not hire a private chef? It's sure to be an unforgettable experience that everyone will love! To start hiring one of the private caterers featured on our site, get a quote now!
Go-Karting
Karting is worth considering if you want a unique way to celebrate a stag do in Birmingham. It's a fun and competitive activity that keeps everyone entertained. Your stag party will experience the adrenaline rush of racing against each other at high speeds and trying to beat the clock and each other. It's a great way to bond with your friends, blow off steam, release some pent-up energy and create lasting memories.
If you want to try go-karting for your Birmingham stag do, you're in luck. Several go-karting tracks in the area offer a range of packages and experiences. Some popular options include TeamSport Indoor Karting, Birmingham Wheels Park and Daytona Performance.
Overall, go-karting is one of the great stag-do ideas. It combines the thrill of speed and competition with the fun of bonding with your friends. It's an exciting way to celebrate the upcoming wedding and create lasting memories.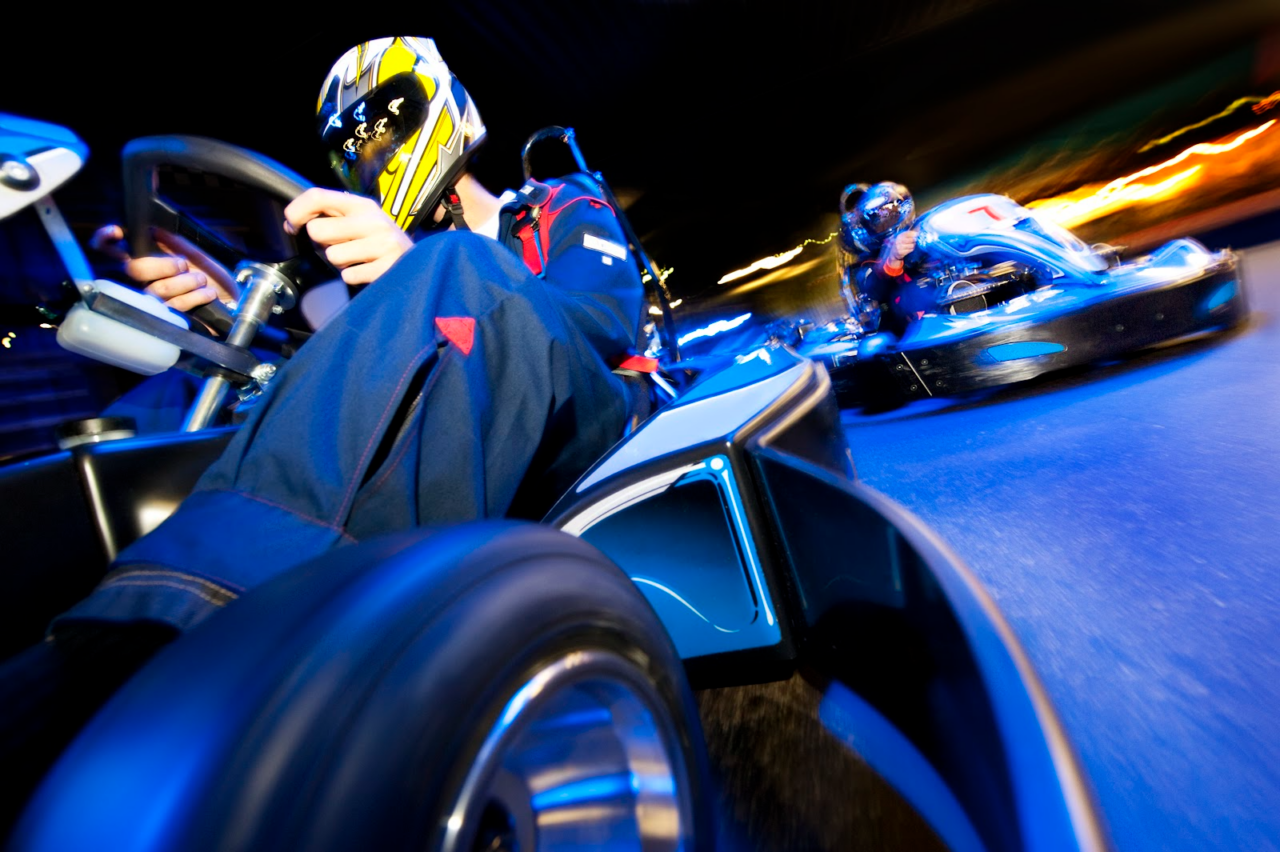 Pub Crawl
Another great activity for a stag do in Birmingham is a pub crawl. With its vast selection of bars and pubs, there's something for everyone here. You can choose from traditional boozers, craft beer pubs, cocktail bars or wine bars – whatever takes your fancy! Plus, with the abundance of live music venues and clubs in the area, you won't have trouble finding somewhere to dance after a few drinks.
For those wanting to make a groom's stag do in Birmingham memorable, consider a guided pub crawl. You can arrange for your guide to take you and your friends around the city's best pubs and bars. It's a great way to sample local drinks, meet new people and have an unforgettable time.
For your pub crawl, there are several areas worth exploring. The first is Digbeth, an artistic quarter that offers a range of bars and music venues. Here you can find the popular Old Crown, a historic pub with a large beer garden. Another area to visit is the Jewellery Quarter, which combines traditional and contemporary pubs such as The Rose Villa Tavern and The Church.
Laser Tag
Laser tag is a fun, thrilling game that uses infrared-emitting guns to target and shoot opponents to earn points. Laser tag is one of the better stag-do ideas, as it provides an adrenaline rush that will surely excite everyone. It's a unique and interactive way to celebrate the groom-to-be's last days of singlehood.
Guests will experience a sense of teamwork, communication and strategy while playing the game, which makes it a great way to build friendships and memories on your stag night. One of the biggest plus points of laser tag is that it's great for larger groups, making it perfect for your stag party. It also provides a safe and controlled environment for guests to enjoy, eliminating the risks associated with more extreme sports.
Laser Quest is one of Birmingham's best places to play laser tag. It has various game modes and provides a unique experience perfect for a stag night. Additionally, the venue has a licensed bar, making it easy for guests to grab a drink and relax after the game.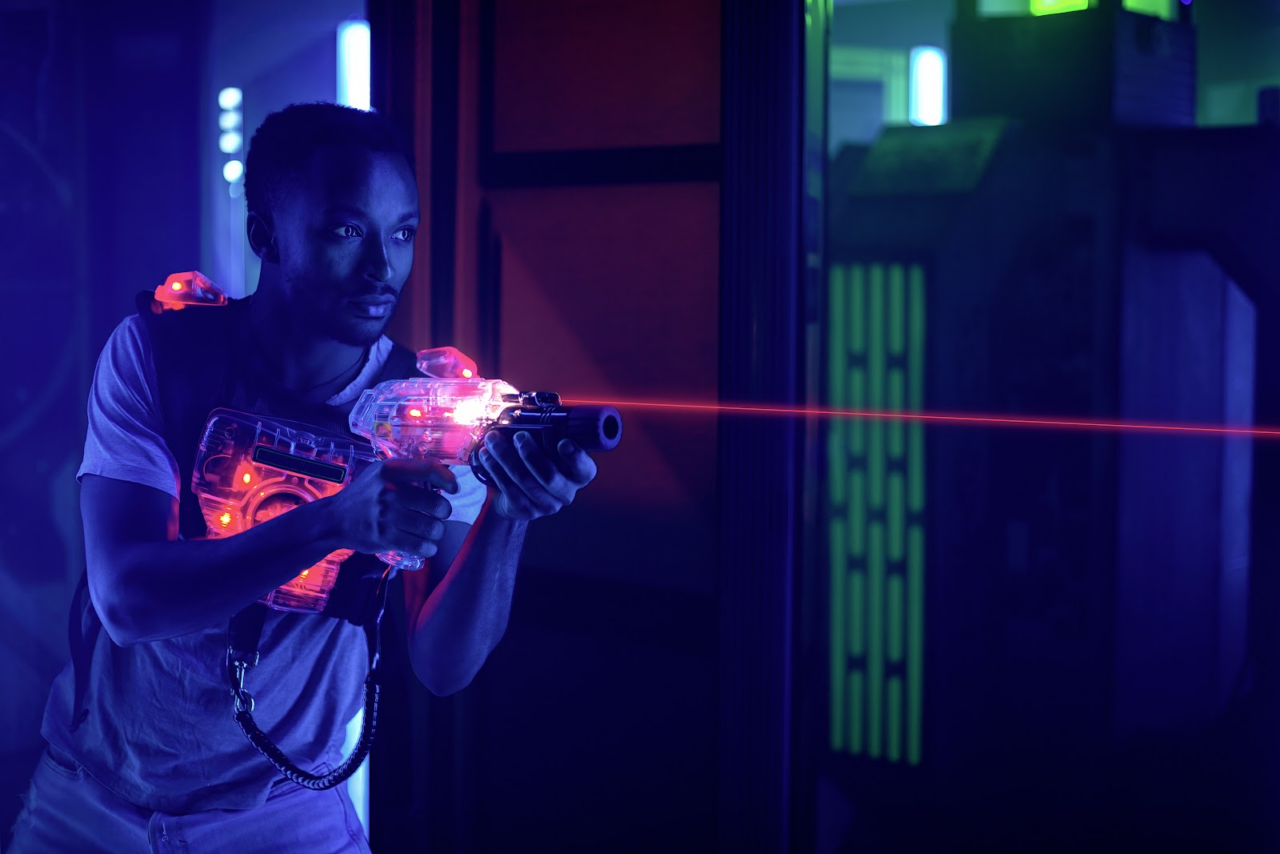 Indoor Skydiving
Indoor skydiving involves flying in a vertical wind tunnel, where the air is blown upwards at high speeds, creating a weightless sensation that mimics skydiving. It's a unique and thrilling activity and one of the most unique stag ideas.
Indoor skydiving can cater to large groups, making it perfect for a stag night. Guests will experience an adrenaline rush as they fly in the wind tunnel, having a lot of fun and giving everyone an experience they can boast about and remember for a long time to come. Indoor skydiving requires no previous experience, making it accessible to all guests. However, there is a risk of motion sickness.
One of the best places to experience indoor skydiving in Birmingham is the Bear Grylls Adventure at the NEC. This venue offers a range of activities designed to test and challenge your limits.
Axe Throwing
Axe throwing is an ancient sport that has become popular as a stag-party idea. Participants take turns throwing the axe at a target, and points are awarded based on accuracy. It's one of the top-level stag ideas as it's an activity that everyone can enjoy. The experience is a traditionally masculine one and has the potential for a lot of bonding and fun.
One of the pros of axe throwing is that it's a safe activity if proper safety measures are followed, and it's a great way to challenge yourself and improve hand-eye coordination. However, there is the possibility of the activity becoming too competitive and causing tension among participants, something you never want on a stag night.
If you're looking for a place to go axe throwing for your Birmingham stag do, several options are available. One popular option is Whistle Punks, which offers groups a range of axe-throwing experiences. They have experienced coaches on hand to guide participants and ensure their safety.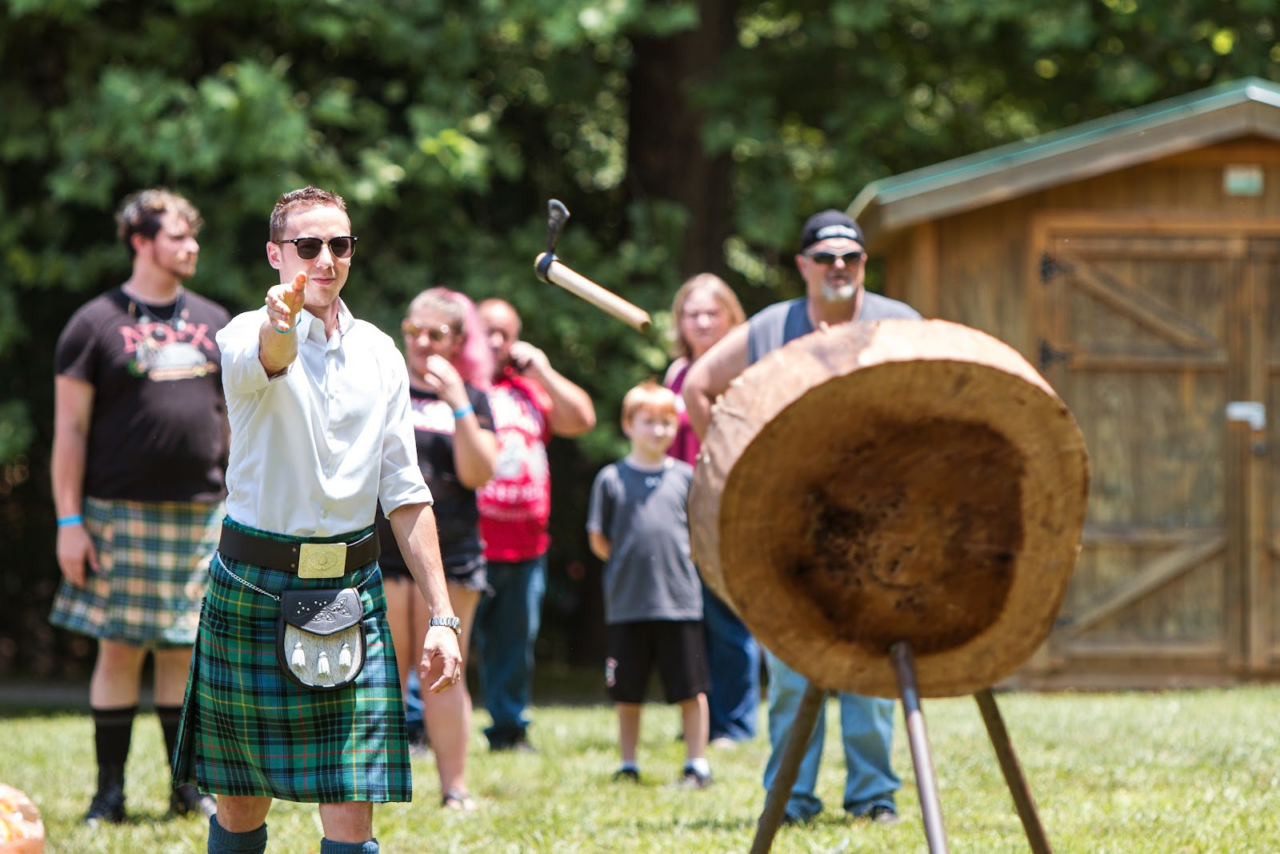 Virtual Reality
People often forget the more tech-savvy options when shortlisting stag-do ideas. Virtual reality is a technology that creates an immersive computer-generated environment, allowing you to interact with a virtual world as if it were real. With VR, you can experience activities that may not be possible in real life, such as flying, deep-sea diving and exploring new worlds.
Virtual reality offers a thrilling and unforgettable experience for everyone involved in your stag party. Guests can choose from various VR activities, including shooting games, escape rooms, racing simulations and more. Whether you want to test your aim with a virtual gun or race around a track, there's something for everyone. VR is also a great way to bring the group together and create memories that will last a lifetime.
If you're interested in trying out virtual reality for your stag party, several venues in Birmingham offer VR experiences. One option is Matrix Virtual Reality, which has a range of games and simulations to choose from. Other options include Zero Latency Birmingham, which offers free-roam VR experiences, and Matrix Virtual Reality, which has a range of activities and packages to suit different group sizes and budgets.
A Comedy Night
People often want their stag ideas to be funny, so what better than a comedy night? A comedy night is a great idea for a Birmingham stag do because it offers a relaxed and fun atmosphere perfect for bonding and having a good time. Laughter is a great way to relieve stress and tension, and a comedy night provides an opportunity to let loose and enjoy some good-natured humour before the big day. Additionally, it's a great alternative to the typical stag-party activities like drinking and clubbing.
At a comedy night in Birmingham, you can expect to see a range of talented comedians, from up-and-coming local acts to well-known headliners. You'll have the chance to enjoy drinks and food while sitting back and enjoying the show. Some comedy clubs even offer packages that include reserved seating, drinks and food, making planning a memorable stag-party experience easy.
There are several options if you're interested in attending a comedy night as part of your Birmingham stag do. The Glee Club is a popular comedy venue that features a range of acts and offers packages for stag parties. Just the Tonic Comedy Club is another option, offering a lively atmosphere and a great lineup of comedians. So, gather your friends and prepare for a night of laughter and fun at one of Birmingham's top comedy clubs.
Conclusion
Birmingham is perfect for hosting a groom's stag do. It offers various activities and experiences, from axe throwing and virtual reality to a comedy night. Whether you're looking for something unusual or just want to stick with the traditional pub crawl, plenty of options are available in this vibrant city. So, start planning a Birmingham stag do today! You won't be disappointed.
FAQs

What are some other activities for a stag do in Birmingham?

Other popular ideas for stag dos in Birmingham that we've not mentioned are paintballing, beer tasting, bubble football, archery and escape rooms.

Are there any good pubs or bars to visit on a stag do in Birmingham?

Yes! There are lots of great places to visit for partying and drinking. These include the venues mentioned, plus the likes of 40 St Paul's, the Botanist Bar and Restaurant and 1000 Trades.

Is there anywhere to stay after a stag night in Birmingham?

Absolutely! From luxury hotels like Staying Cool at Rotunda to budget-friendly hostels, there is something suitable no matter your budget.