Hurray! It's the most wonderful time of the year! Christmas is such a magical season. The decorations, snow and cosy feeling of being surrounded by friends and loved ones make the behind-the-scenes madness worth it. Christmas is great, but the work involved in a conventionally perfect Christmas can break most people.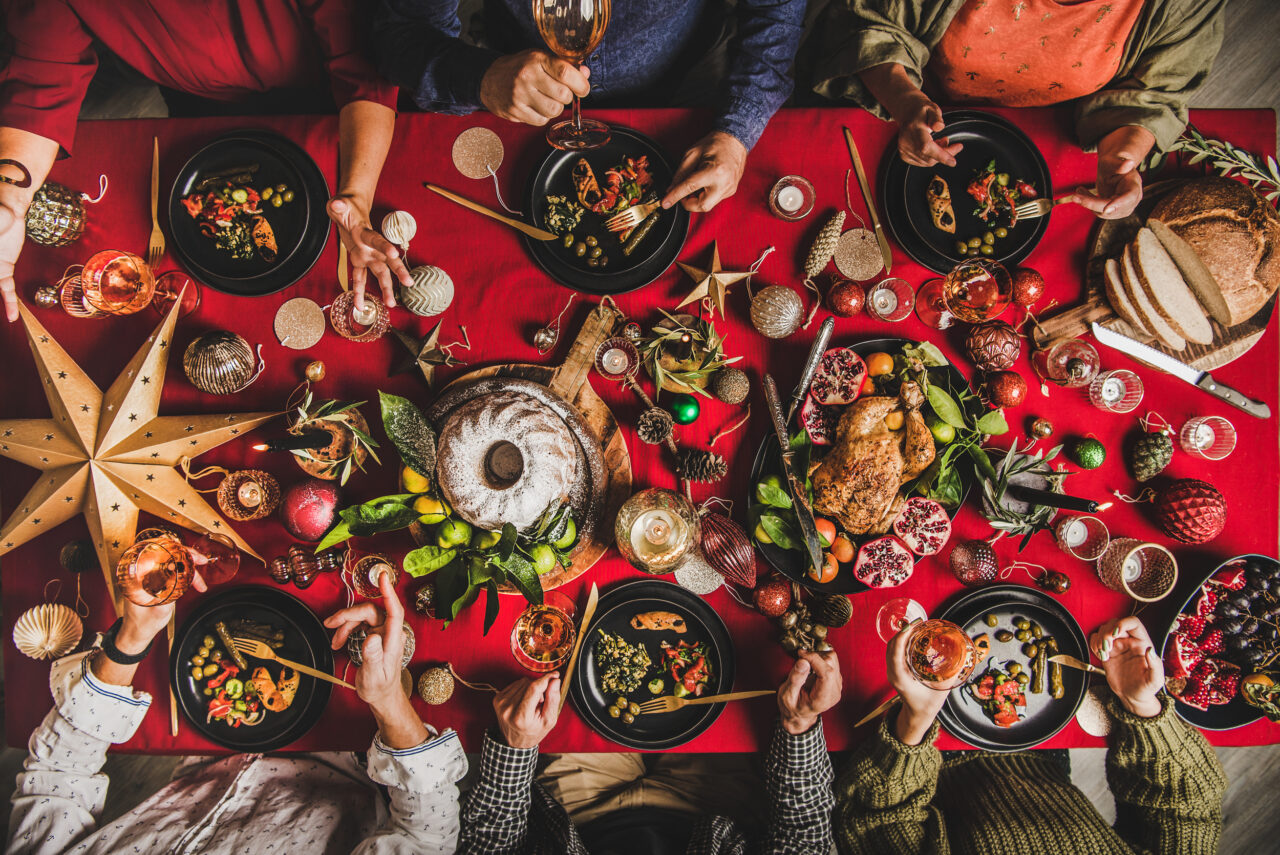 You have 24 days to find the perfect tree, set up decorations, plan, purchase and wrap gifts while cooking and baking all meals from scratch! It's a lot, and it is okay to outsource some responsibilities. For instance, this could be the year you outsource the menu planning, and at yhangry, we have exceptional chefs that'll create ambrosial meals for your Christmas party.
Think of yhangry as the ultimate culinary matchmaker. We connect the most exceptional chefs and caterers to the individuals and households that need them for events or meal preps. Our culinary experts have enviable experience. Hence, they can prepare local and intercontinental dishes as authentically as possible. These meals will be tailored to the event's theme, dietary preferences and vision.
So, if there's anyone that can transform a Christmas party from basic to a fine dining experience, it's a yhangry chef. Get a quote today or browse their chef profiles to see what Christmas food menus they serve. However, if you'd rather do everything yourself, here's a little snippet of our chefs' Christmas food ideas just for your inspiration. 
Appetisers
Starters or appetisers are non-negotiables, especially for Christmas. Here are a few out-of-the-box starters for Christmas:
1. Potato soup
Sometimes, a warm bowl of chunky potato soup might be the line between a good day and a bad one. As part of your festive Christmas menu, you can start your guests with a comforting bowl of potato soup made from the creamiest potatoes and the freshest ingredients and herbs. This will prepare their stomachs for amazing meals to come.
2. Prawn and lobster cocktails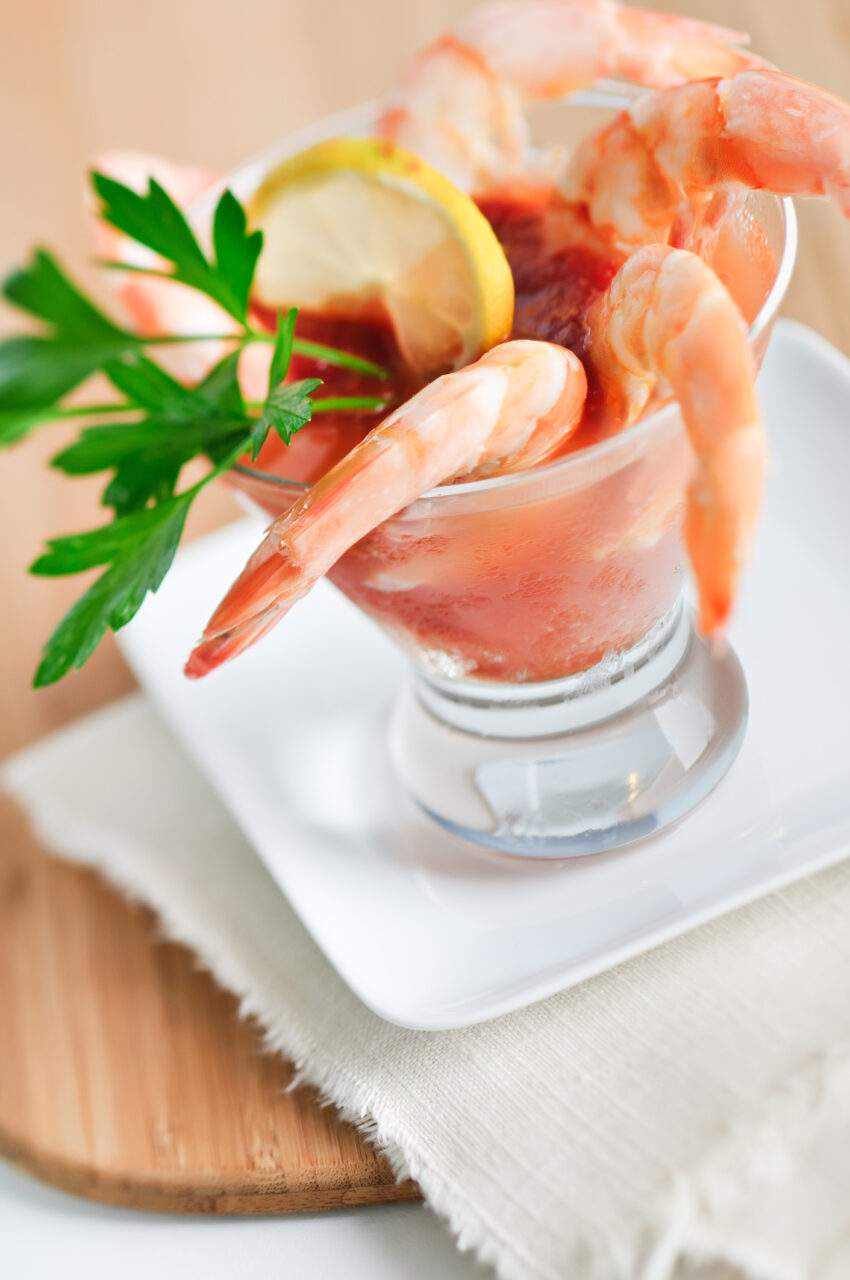 This classic Christmas starter is a fan-favourite because of its versatility. You can make it with avocados, Marie Rose sauce and gem lettuce for that delicious savoury taste. Prawn and lobster cocktails pack a flavourful punch, and because of how they're plated, they'll delight your guests when they arrive.
3. Spinach and artichoke dip
Spinach and artichoke dip is a staple you should include at every gathering, especially one that celebrates Christ's birth. However, you can add a twist to your usual artichoke dip recipe this holiday by baking the dip and using sourdough bread.
Baked artichoke dip in sourdough bread hits differently; your guests will savour every taste. You can also be more creative this year and mould it into mini Christmas trees. It would be to everyone's delight.
4. Smoked salmon soufflé
Smoked salmon soufflé is an amazing starter that'll leave your guests in awe of your culinary skills. This dish will keep things light and delicious before the main course is ushered. If you choose a yhangry caterer or private chef, they can prepare this meal to accommodate the halal, kosher, vegetarian, vegan or gluten-free dietary requirements. This way, guests can enjoy a dietary-adjusted version of the smoked salmon soufflé.
5. Oysters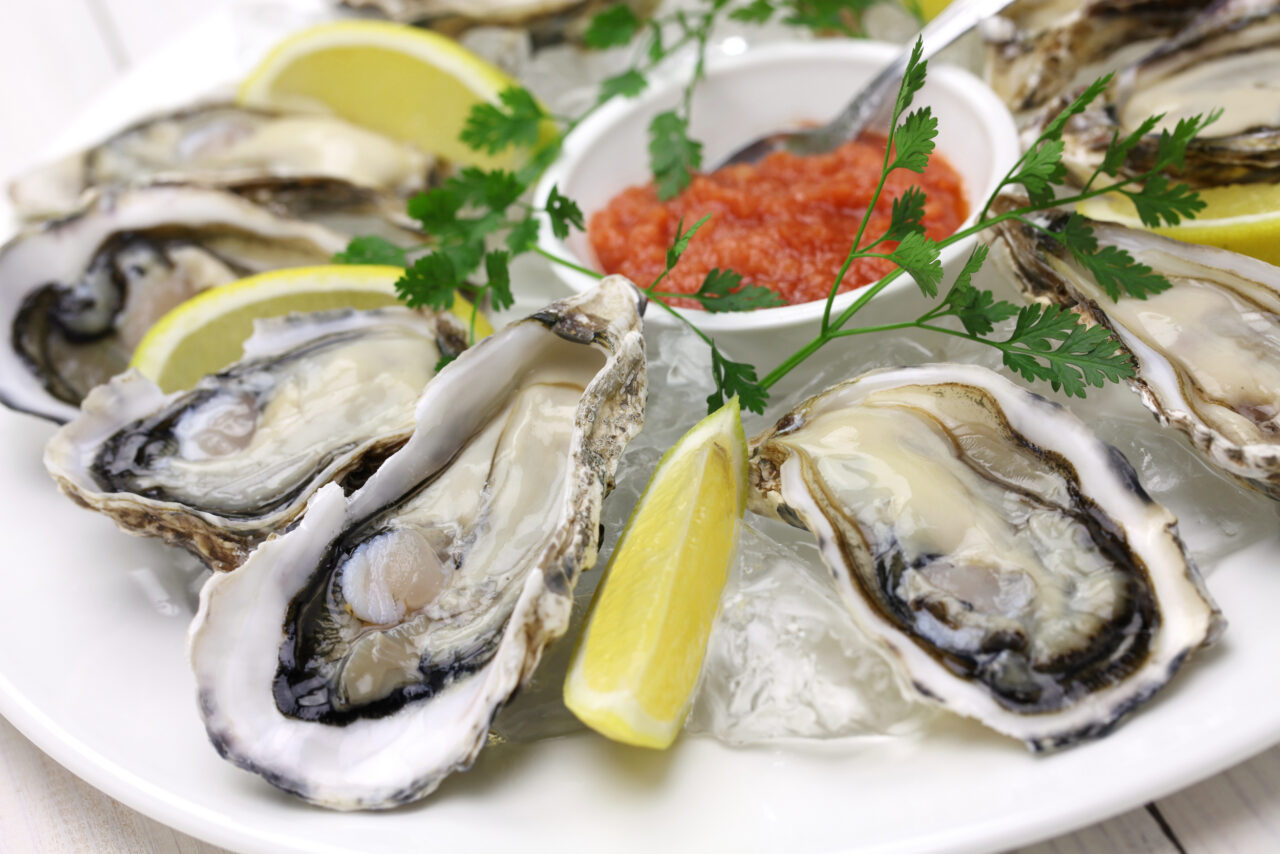 Oysters are great appetisers that elevate the standard of any gathering. Once the oyster platter comes out, it stops being a simple party and becomes a fine dining experience. As a starter idea for your Christmas menu, you can prepare oysters with apple and horseradish dressing. This combination is to die for, and because of its aphrodisiac properties, it's the perfect starter for an intimate Christmas dinner with your partner.
Main course
The main event is here, and it is as beautiful as it can be. Get ready to engage your tastebuds with these culinary delights:
1. Roast turkey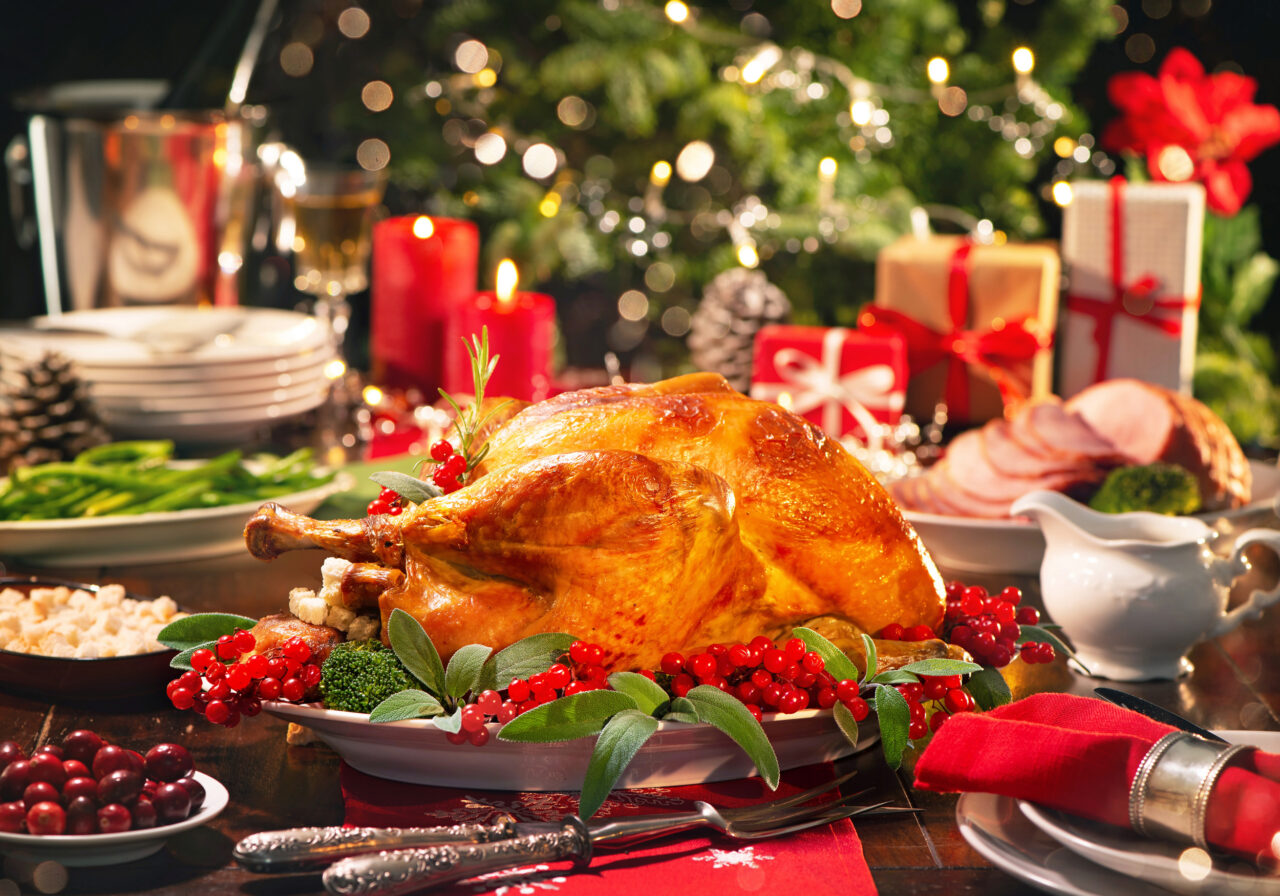 Roast turkey at Christmas is a given. At such events, roast turkey is more than a meal; it's a centrepiece, and its versatility is its best part. There's so much you can do with roast turkey. You can roast it the timeless way, whole with garlic, herbs, thyme and butter. You can also go the Tandoori way, slow roast it or use the red wine gravy method.
There's no limit. However, if you outsource your Christmas party catering to a yhangry caterer or private chef, you can get different types of roast turkey to enjoy with your guests.
2. Cherry bourbon glazed ham
This main dish is so good that you might have to plan your entire Christmas party around it. The rich mixture of tart cherries and bourbon infuses the ham with rich oaky tartness and a slightly sour taste. This dish has the right balance of sweet, sour and spicy juices to make anyone's mouth water, which is already a given, considering how it looks. Serve this as your main course; your guests will never forget it.
3. Steak au poivre
Picture this: juicy pan-fried steak crusted with peppercorns and served with a delicious creamy sauce. What emotion do you feel when you imagine this? We're guessing laughter and happiness. Steak au poivre is such a fabulous meal that resonates bliss. It's a hearty meal best enjoyed with family and loved ones, which is why there's no better time or place to serve it than your Christmas party.
4. Lamb roast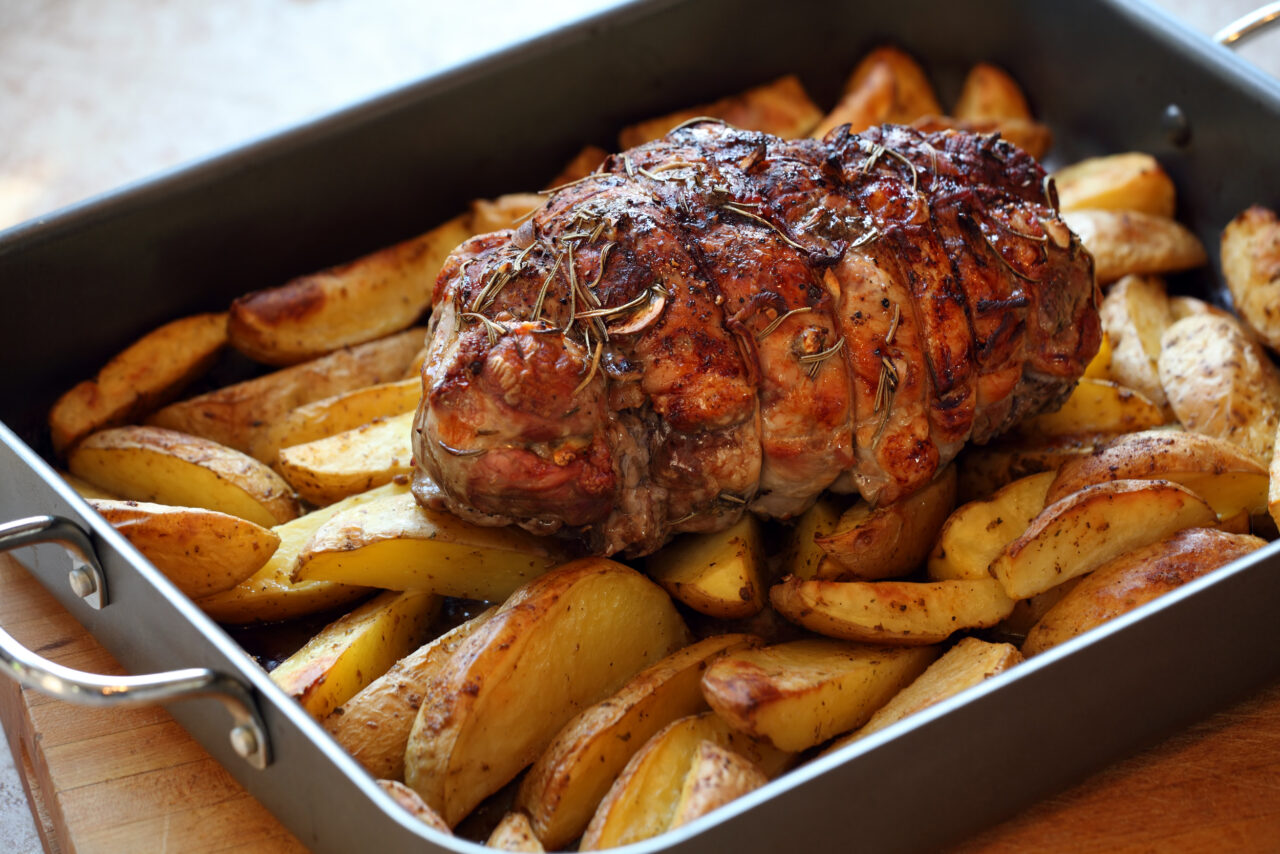 It certainly wouldn't be a Christmas party without lamb roast, and with a yhangry chef, you can get:
The classic slow roast of the boneless lamb shoulder,
A spiced pomegranate slow roast or
A classic slow roast of the bone-in lamb shoulder.
If you're feeling very festive, you can get all three options and so much more. However, for inspiration, you can create the perfect lamb roast with fresh herbs, garlic and olive oil. Throw the meat on a bed of potatoes and let it slow roast for extra juices and a complete Christmas meal.
5. Fillet mignon
This meal is so good that it's undoubtedly the most ordered meal at any steakhouse. However, Christmas with yhangry means the steakhouse comes to you. But, if you prefer getting your hands dirty, you can't go wrong with fillet mignon. There are many recipes with which you can create the perfect Christmas fillet mignon without breaking the bank or your back.
Dessert
Christmas desserts imprint lingering memories, and although there are countless desserts you can serve at your Christmas party, the following are all hits, no misses:
1. Chocolate fondue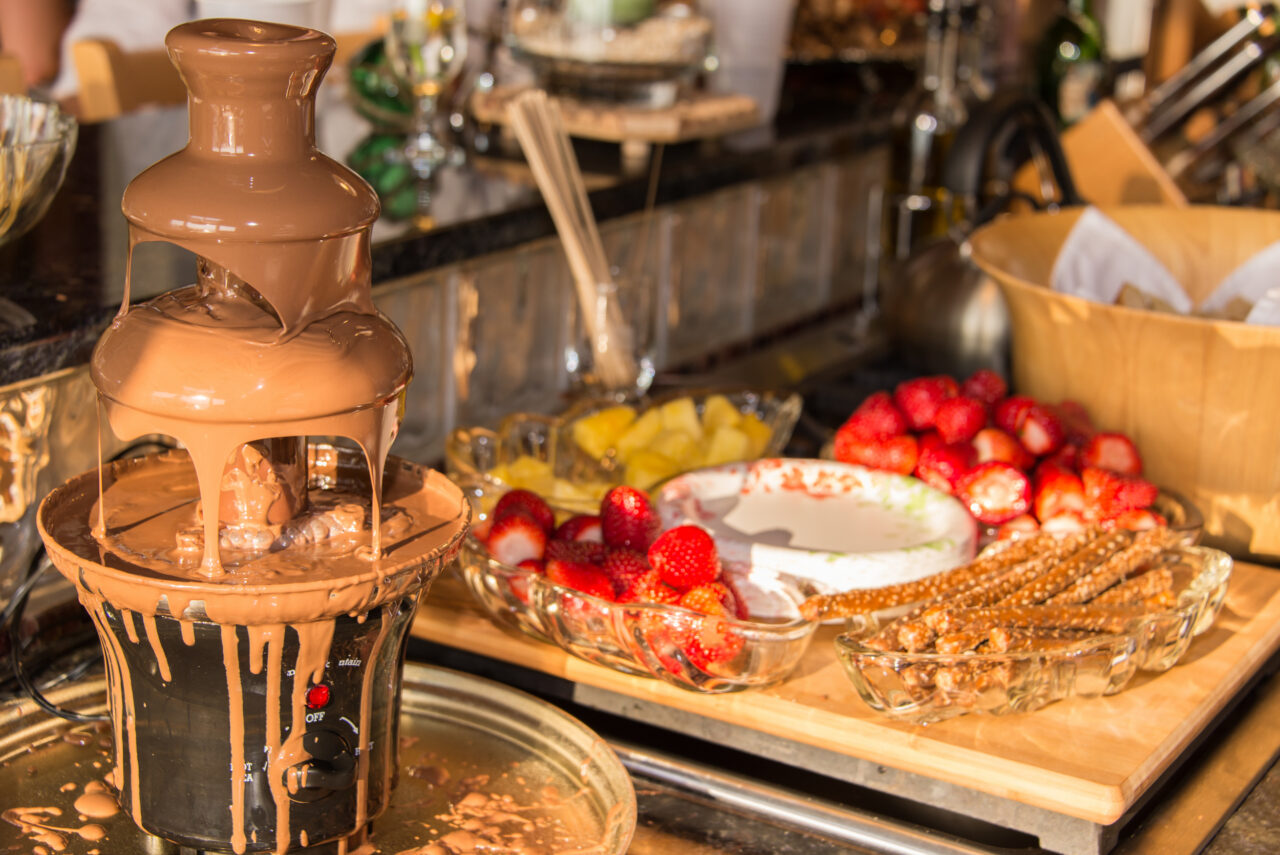 Hot cocoa and chocolate pie are nice, but nothing excites kids and adults like a chocolate fountain. The best part about this dessert is its versatility, as you can lay out everything from pretzels to graham crackers, marshmallows, strawberries, bananas, seedless grapes, etc., and it'll taste delicious. Chocolate fondue or fountain is a must-have at every Christmas party worth remembering.
2. Pudding
Christmas and pudding just go together. You can serve a fruit basket pudding glazed with brandy butter and watch everyone's eyes glisten with delight as they savour the dessert. However, with a yhangry chef, you get a luxurious version, the Queen's Christmas pudding, which is fit for royalty.
3. Ice cream
Ice cream is necessary for every household, especially those with kids, and you should not go through a Christmas party without serving ice cream. From cranberry to vanilla, chocolate chip, bourbon apple, etc., the different flavours and textures make ice cream a fan favourite. This dessert is also versatile as you can serve it on cones, bowls or cups with any type of topping you desire.
4. S'mores
There's something quite magical about placing slightly roasted marshmallows between graham crackers and chocolate. Your guests can taste this magic once you set up a s'mores station. This interactive dessert can create avenues for you and your guests to bond. Sprinkle some crushed candy canes or stack them for maximum indulgence.
5. Trifles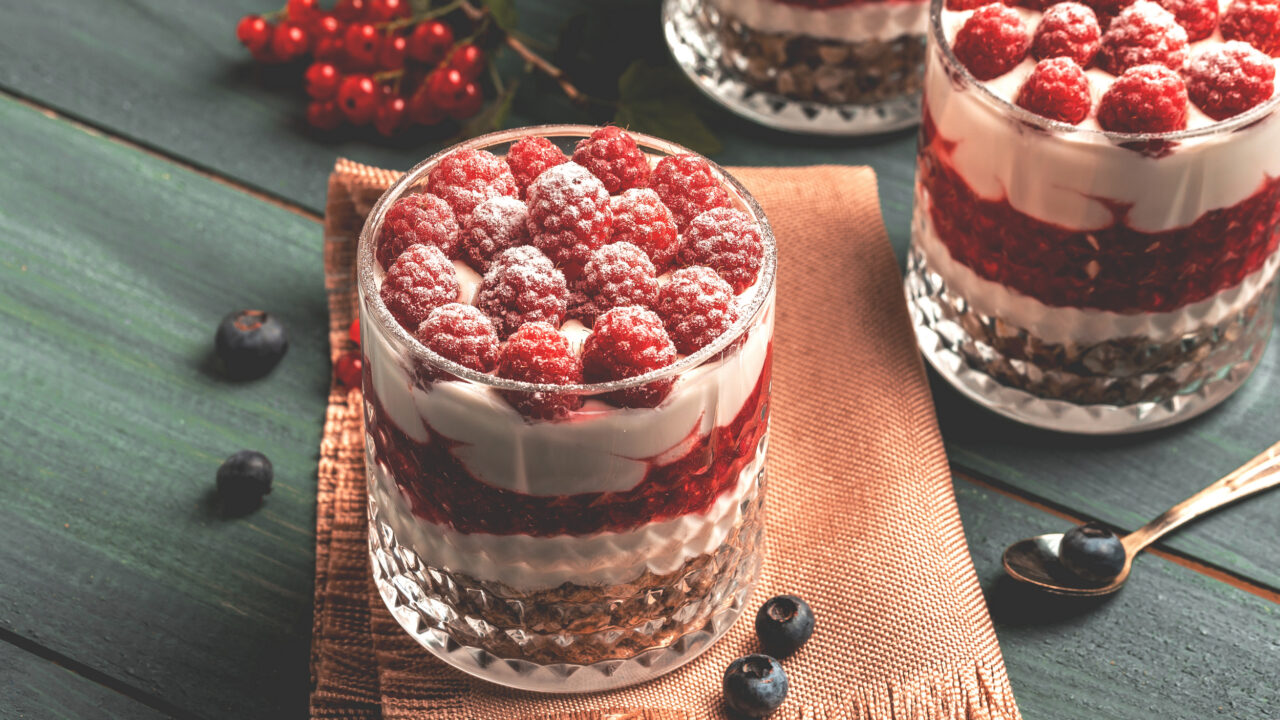 Christmas trifles rein in the festivities. They allow you to taste the season, and it wouldn't be a Christmas party without the season's signature dessert. However, for a twist, you can make the jelly with raspberries or the custard with clotted cream and have yourself a trifle that no one can pass up.
Drinks
Christmas is one of the booziest holidays, and adults need to have some fun themselves. Here are some amazing Christmas drinks that'll give your guests the feel-good hormones they need this festive season.
1. Spiked hot chocolate
Spiking hot chocolate is a great way to have your favourite alcohol without bringing attention to yourself. So, warm yourself and your guests with this much-needed Christmas booze hack.
2. Cherry bomb fizz
This three-ingredient cocktail will leave you with the best feeling. It's simple to make and goes down easy.
3. Negroni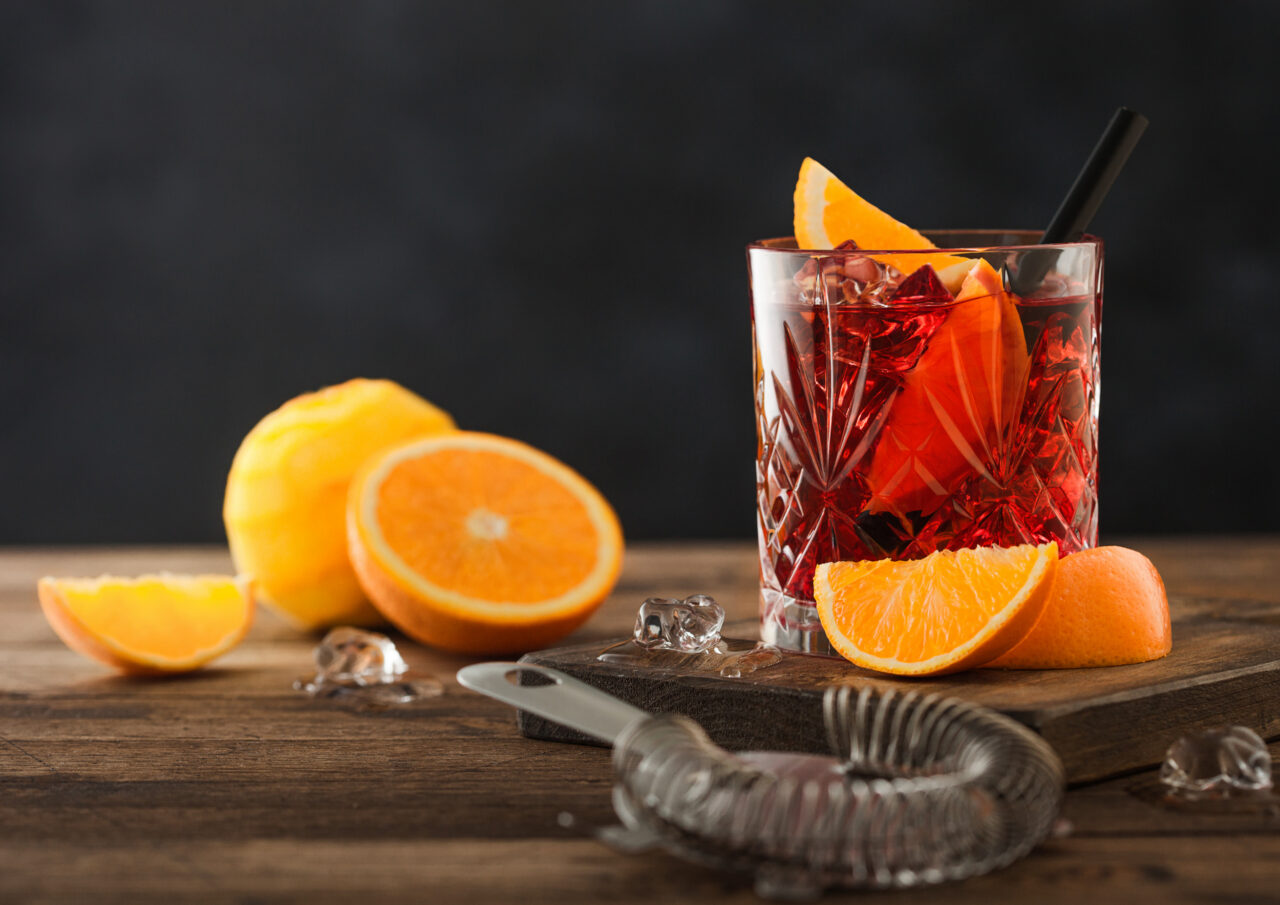 Before its social media fame, the Negroni was and still is a Christmas favourite. This drink uplifts one's spirits, which you need this Christmas.
4. Coquito
If you like eggnog, you'll love the coquito. Indigenous to Puerto Rico, the coquito is made with three kinds of milk, rum and some warming spices, and it is so refreshing.
5. Blood orange spritz
The blood orange spritz is so delicious it can be your Christmas party's signature drink. This Aperol-based cocktail elegantly fits into your fine dining experience and gives your guests a warm feeling.
The best Christmas food ideas
It's one thing to replicate these amazing Christmas food ideas; it's another to get them in their most original forms, and our exceptional Christmas caterers can guarantee you the latter.
With our caterers' comprehensive services, which include wait staff, wine pairing and a bartender, etc., your guests can experience the true definition of fine dining this Christmas. Browse our refined Christmas caterers and private chefs list and request a free quote to get started!
FAQs

What foods are traditionally eaten at Christmas?

Traditional Christmas foods include:

Turkey with stuffing, gravy, mashed potatoes, cranberry sauce and vegetables

Prime rib

Christmas pudding

Pumpkin pie, etc. 

When will my chef arrive?

Your yhangry chef will arrive long before your event begins. Our caterers and private chefs pride themselves on their punctuality. So, you have nothing to worry about. 

I have a menu already; can the chef work with that?

Our chefs and caterers can work with your drafted menu plans for a more customised service. All you need to do is inform your chosen chef through their profile.