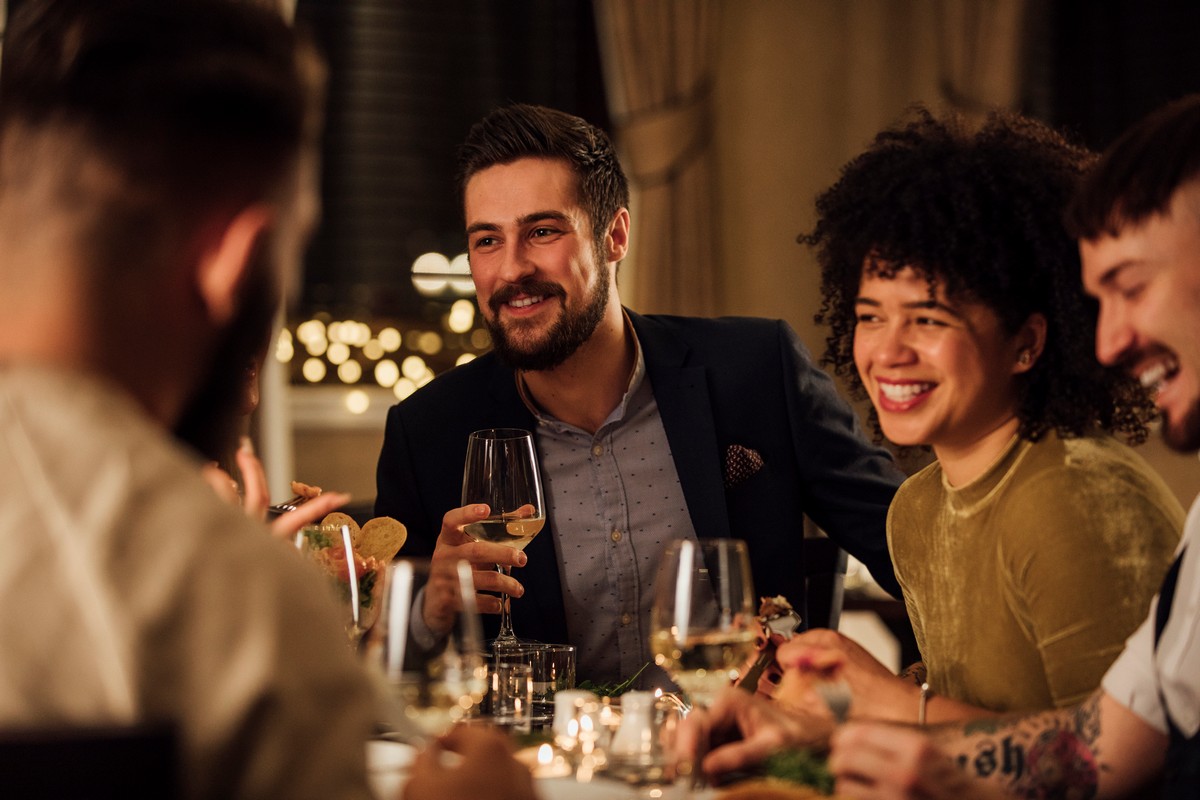 Introduction
Christmas Eve is a magical time filled with festive lights, joyous carols, and the warmth of family gatherings. And for many, dining out on this special night is a cherished tradition, enjoying a sumptuous meal with their loved ones without the hassle of cooking and cleaning.
But dining out on Christmas Eve is not without its challenges. The questions begin to surface as the day approaches: Is Christmas Eve busy for restaurants? Will your favourite spot be open? What about reservations, special menus, or early closures? The uncertainty can turn an otherwise joyous occasion into a stressful ordeal.
This guide is tailored for diners like you, aiming to answer all your concerns and help you plan the perfect Christmas Eve dinner. So, grab a warm cup of cocoa, settle in, and let's explore everything you need to know to make your Christmas Eve dinner a magical and stress-free event.
The Pros and Cons of Dining Out on Christmas Eve
Dining out on Christmas Eve is a cherished tradition for many, but it comes with its unique set of advantages and challenges. Here's a detailed look at what you might encounter:
Pros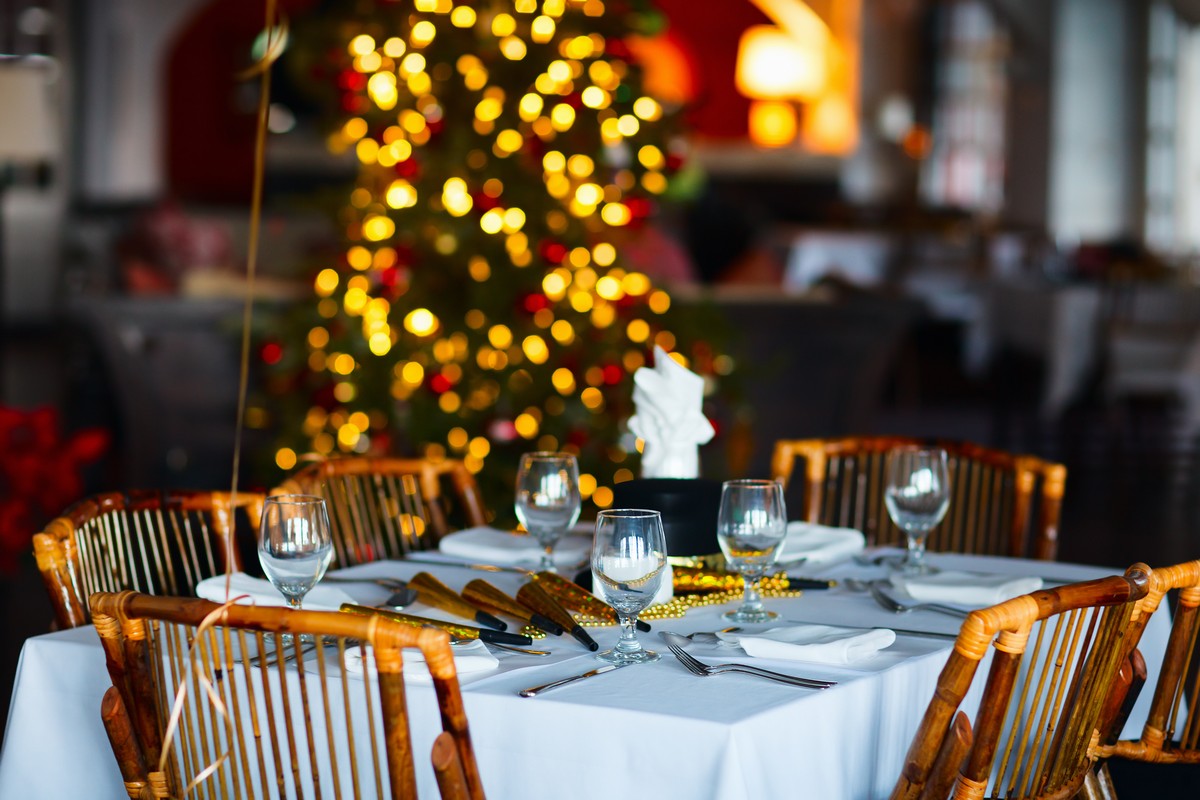 Festive Atmosphere: Many restaurants embrace the festive spirit with decorations and themed music, creating a magical dining experience. This ambience can enhance the joy of the evening, immersing you in the holiday spirit and making the meal feel like a special event.
Special Menus: Some establishments offer exclusive Christmas Eve dishes or festive deals, adding to the celebration. These unique culinary offerings provide an opportunity to indulge in seasonal flavours and dishes that might not be available at other times, making the meal truly memorable.
No Cooking or Cleaning: Dining out eliminates the stress of planning and cooking a complex meal, allowing you to focus on enjoying the company of loved ones without worrying about the dishes.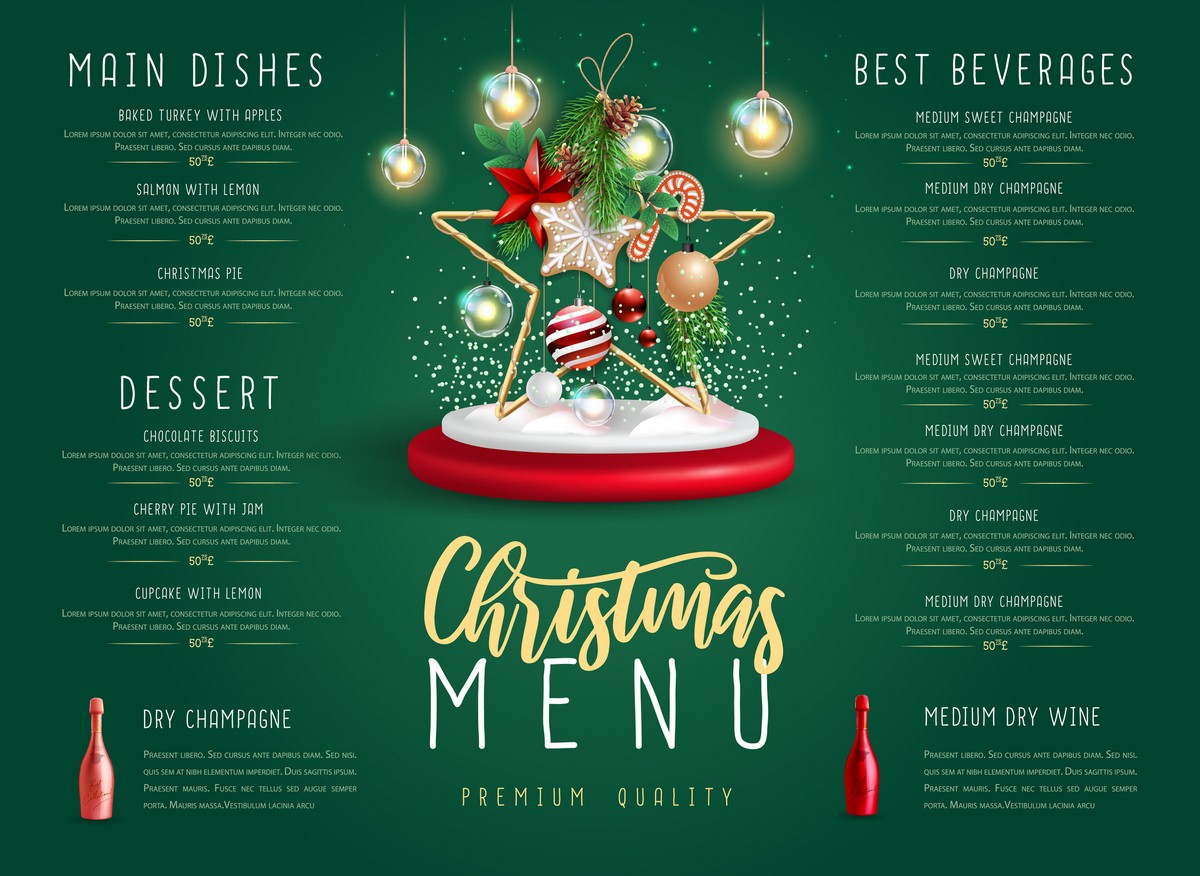 Variety of Options: From fine dining to family-friendly venues, there's likely a restaurant to suit your preferences and budget. Whether you're looking for an elegant, romantic dinner or a lively place that caters to children, the variety of dining options on Christmas Eve ensures that you can find the perfect setting for your celebration.
Cons
Availability: Not all restaurants operate on Christmas Eve. Some might close to give staff time with family, while others might extend hours to cater to diners. Knowing which establishments are open can prove difficult and time-consuming.
Reservations: With many people opting to dine out, securing a table can be competitive. Some restaurants might be fully booked weeks in advance, especially those known for their festive ambience or special Christmas menus.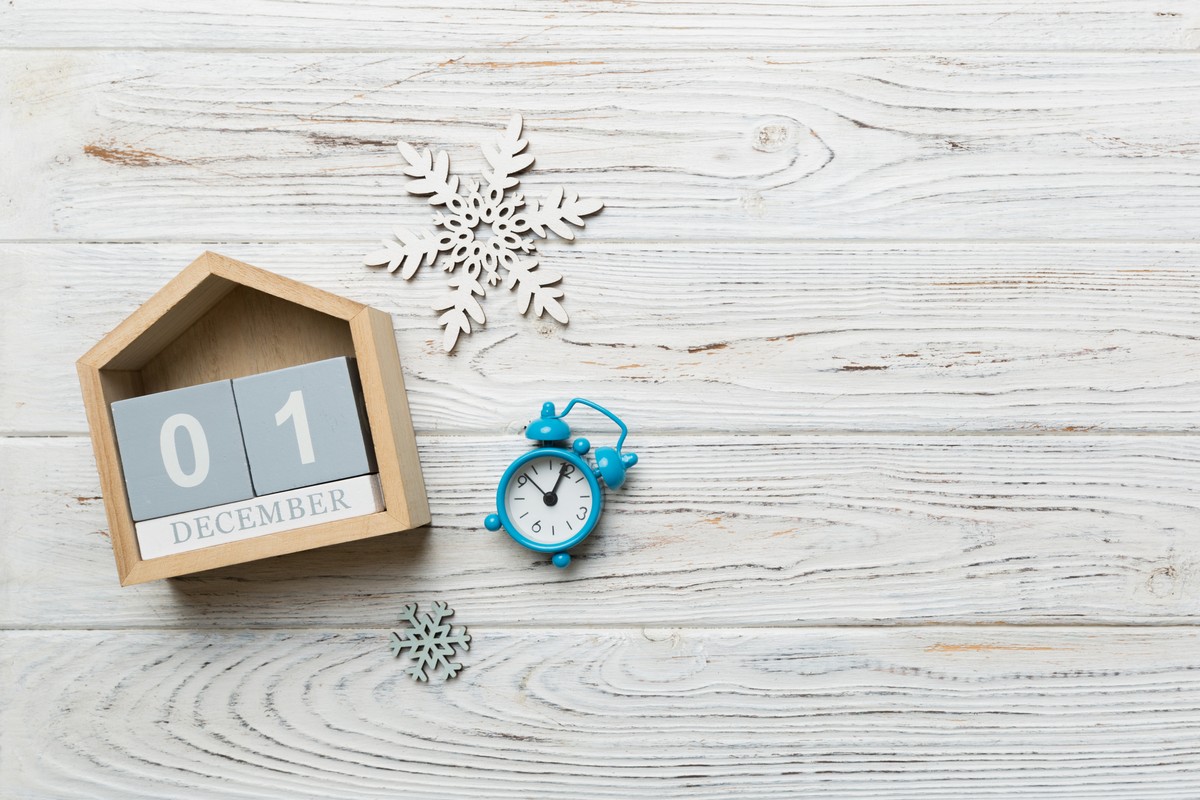 Menu Changes: Expect the unexpected when it comes to menus. Some restaurants offer exclusive Christmas Eve dishes, while others might have a limited selection compared to their regular offerings. Knowing what's on the menu can influence your choice of venue.
Atmosphere: The vibe of a restaurant can vary significantly on Christmas Eve, and not all establishments may suit your preferences. While some places embrace the holiday spirit with decorations and themed music, creating a magical dining experience, others might maintain a more subdued or traditional atmosphere. Understanding this beforehand can help you choose a venue that aligns with your expectations for the evening.
Costs: Holiday dining might come with a premium price tag. Special menus and increased demand can lead to higher costs, something to consider when selecting a restaurant that fits your budget.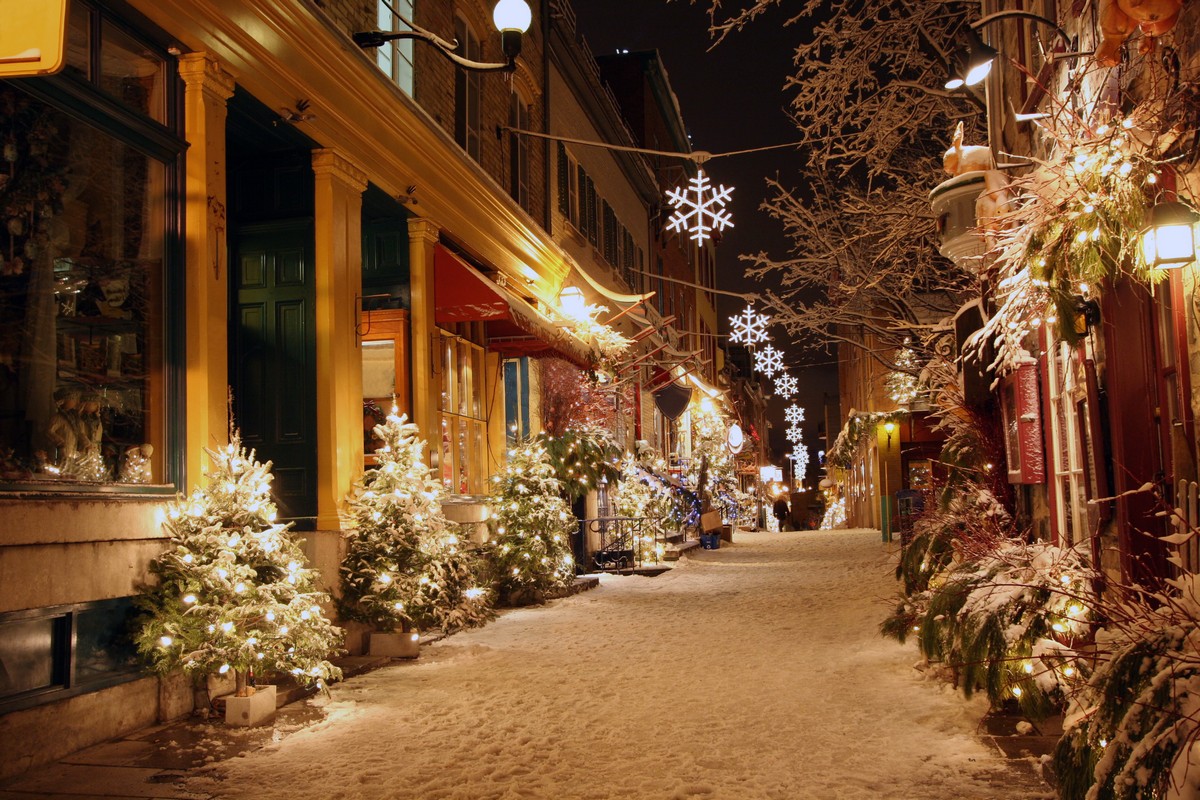 Accessibility: Christmas Eve is a busy time on the roads, and parking can be a challenge, especially in city centres. Considering transportation and accessibility can save you time and stress on the night.
Crowdedness: Crowdedness on Christmas Eve can vary widely, influenced by factors such as location, restaurant type, and local traditions. Understanding whether a venue may be bustling or more subdued helps in selecting the right place for your dining experience, whether you prefer the lively atmosphere of a packed restaurant or a quieter, more intimate setting.
By understanding these factors, you can navigate the Christmas Eve dining landscape with confidence. It's about more than just finding a place to eat; it's about creating an experience that aligns with your expectations and allows you to fully enjoy this special night.
Tips for Dining Out on Christmas Eve
Planning your Christmas Eve dinner requires thoughtful consideration to ensure a delightful experience. Here's a step-by-step guide: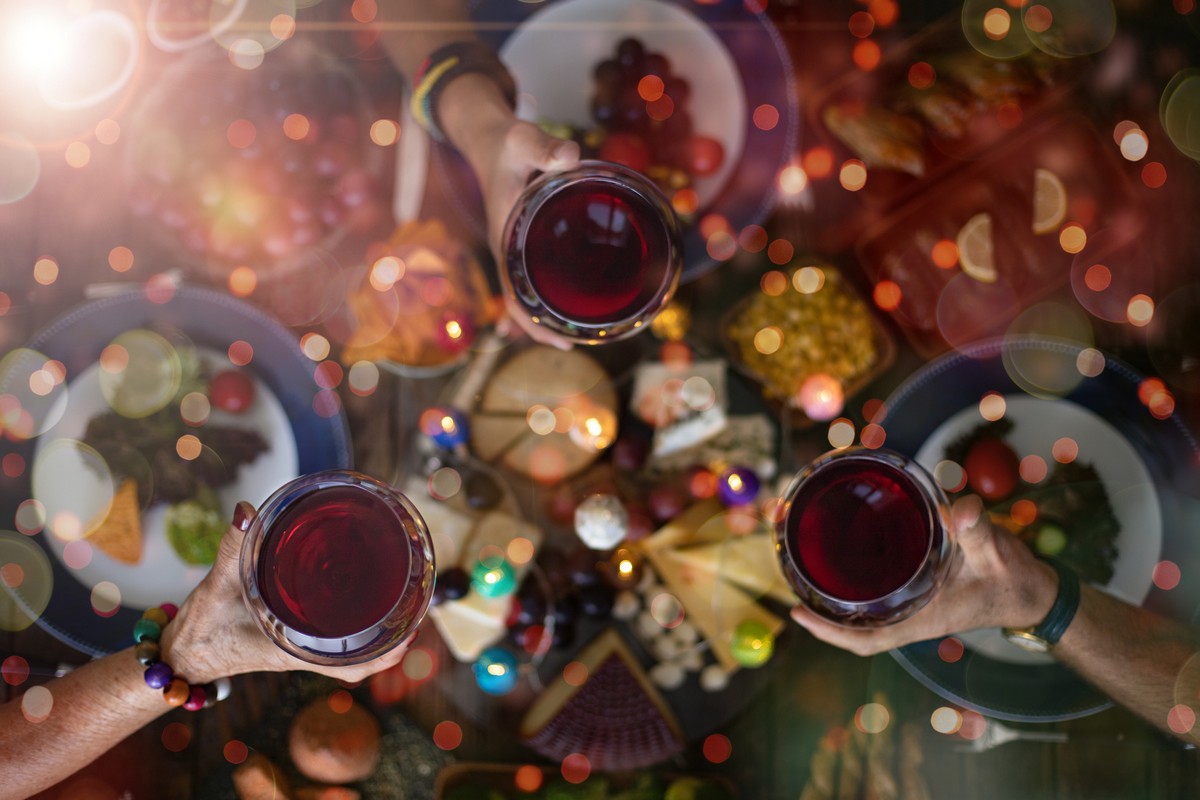 Research Restaurants: Start by identifying restaurants in your area that offer Christmas Eve dining options. Then, make sure they align with your preferences in terms of cuisine, ambience, and budget. Look for online reviews or ask for recommendations to find places known for their atmosphere or special Christmas Eve offerings.
Make Reservations Early: Once you have narrowed down your options, contact the restaurants directly to inquire about availability and book a table. Popular venues may fill up quickly, especially those with special menus or live entertainment. Booking your table well in advance ensures you secure your desired spot and avoid disappointment.
Verify Operating Hours: Christmas Eve may lead to altered operating hours. Confirming the restaurant's opening and closing times helps you plan your evening without unexpected surprises.
Prepare for Alternatives: If your desired restaurant is fully booked, don't despair. There are alternative ways to secure a reservation. Consider dining at off-peak hours, such as earlier in the evening or later at night. You can also try calling the restaurant on the day to check for any last-minute cancellations.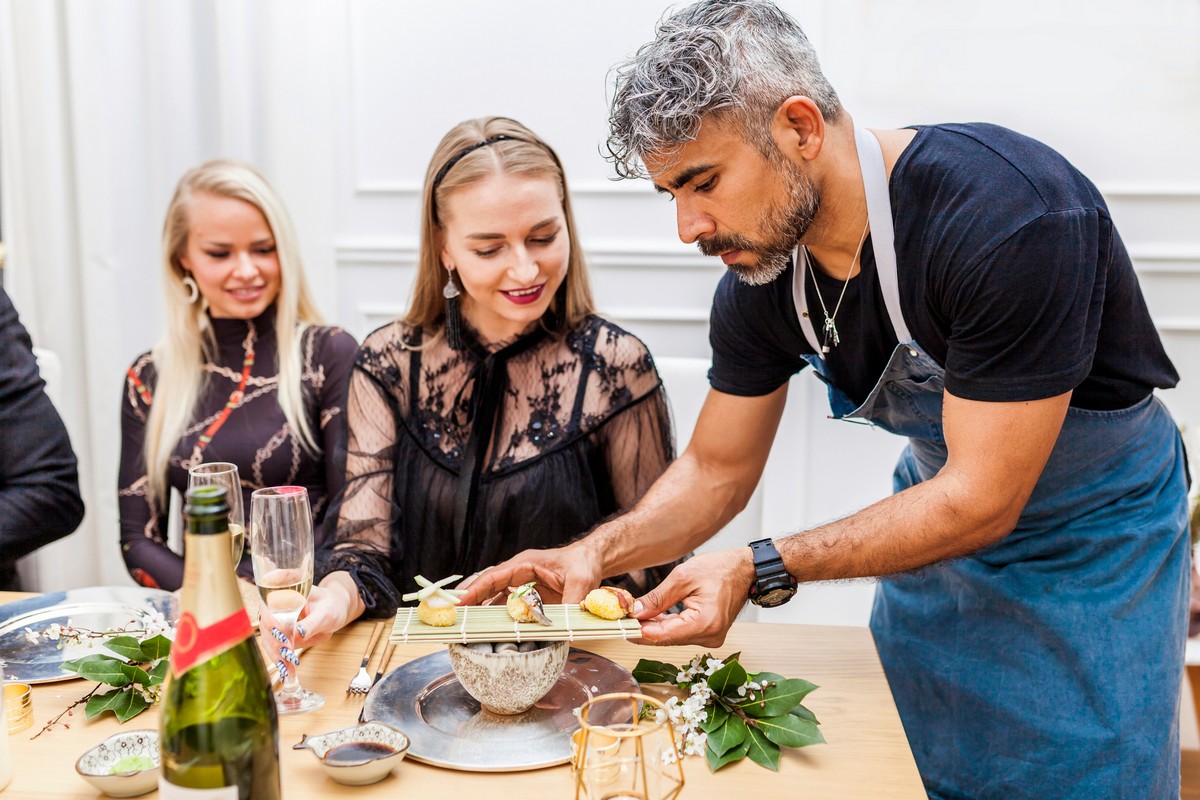 Another delightful option for a personalised dining experience is to engage a private chef through yhangry right in the comfort of your own home. From casual dining to Michelin-quality meals, yhangry ensures that your Christmas Eve dinner is tailored just for you, without the worry of crowded restaurants or limited availability.
Consider Accessibility: Think about the location, parking, and public transportation options. If you're dining in a busy area, planning your transportation in advance can save you time and stress.
Communicate Dietary Preferences: If you or any of your guests have specific dietary needs or preferences, communicate them when booking a table. This ensures a smooth dining experience without last-minute menu confusion.
Plan for Additional Festivities: If you're planning to attend other Christmas Eve activities, such as church services or family gatherings, coordinate your dining reservation accordingly to allow ample time for other festivities.
A Festive Solution to Christmas Eve Dining by yhangry
Christmas Eve is a time of joy, celebration, and feasts. But are restaurants open on Christmas Eve? Will you find the perfect spot that suits your taste and preferences? The answer is not always a resounding yes. That's where yhangry comes into the picture, offering a unique and personalised dining experience right in the comfort of your home.
Why Choose yhangry?
The platform connects customers with chefs, catering to various culinary needs. Whether it's a Christmas feast with all the trimmings, a casual dinner party, a Michelin-quality celebration dinner, or even a BBQ garden party, yhangry makes it easy to find the perfect chef for any occasion.
Ease of Use: Forget hunting the web or asking for recommendations. With yhangry, you can discover local chefs, browse their menus, see reviews, and book a chef's menu within seconds. Requesting a free quote for something more personalised is equally simple, and secure payment options add to the convenience.
Affordable Luxury: Think private chefs are expensive? Think again, as yhangry offers a breadth of choice, from casual dining to fancy fine dining meals, all at reasonable prices. Exclusive access to Masterchefs and Michelin experience chefs ensures quality without breaking the bank.
Service and Experience: Save time and stress by letting yhangry handle the culinary details. Enjoy restaurant-quality dining in the comfort of your home without the need for commuting, booking a babysitter, or paying huge margins for drinks and wine.
Cuisines and Diets: From Japanese to Mediterranean, from vegan to gluten-free, yhangry's chefs offer a wide array of cuisines and cater to various dietary needs. Whether it's an authentic Greek sharing-style dinner or a plant-based feast, yhangry has you covered.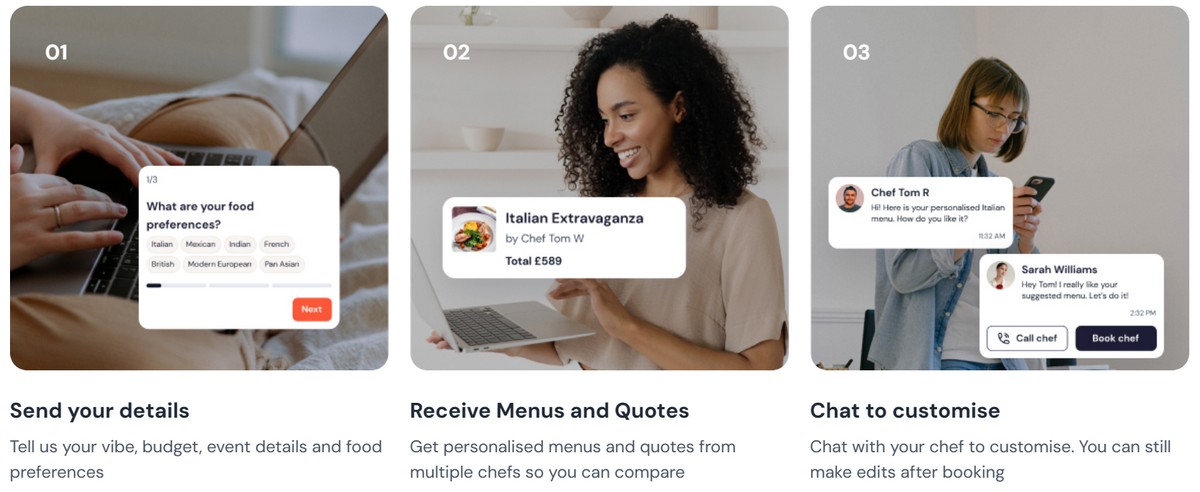 Get in Touch Today!
This Christmas Eve, why not bring the restaurant to your home? With yhangry, you have the power to create a magical dining experience tailored to your preferences and needs. Request a free quote from yhangry today and make this festive season truly unforgettable.
Conclusion
Dining out on Christmas Eve is a cherished tradition, filled with the joy and warmth of the festive season. From understanding the pros and cons of restaurant dining to navigating reservations and crowdedness, planning the perfect evening requires careful consideration. But what if there was a way to bring the restaurant experience to your home, tailored to your preferences, without the hassle of crowded venues or limited availability?
That's where yhangry shines, offering a unique and personalised dining experience that caters to your every culinary desire. With a wide array of chefs, cuisines, and services, yhangry ensures that your Christmas Eve dinner is nothing short of magical. Book your yhangry chef today and make this festive season a celebration to remember.