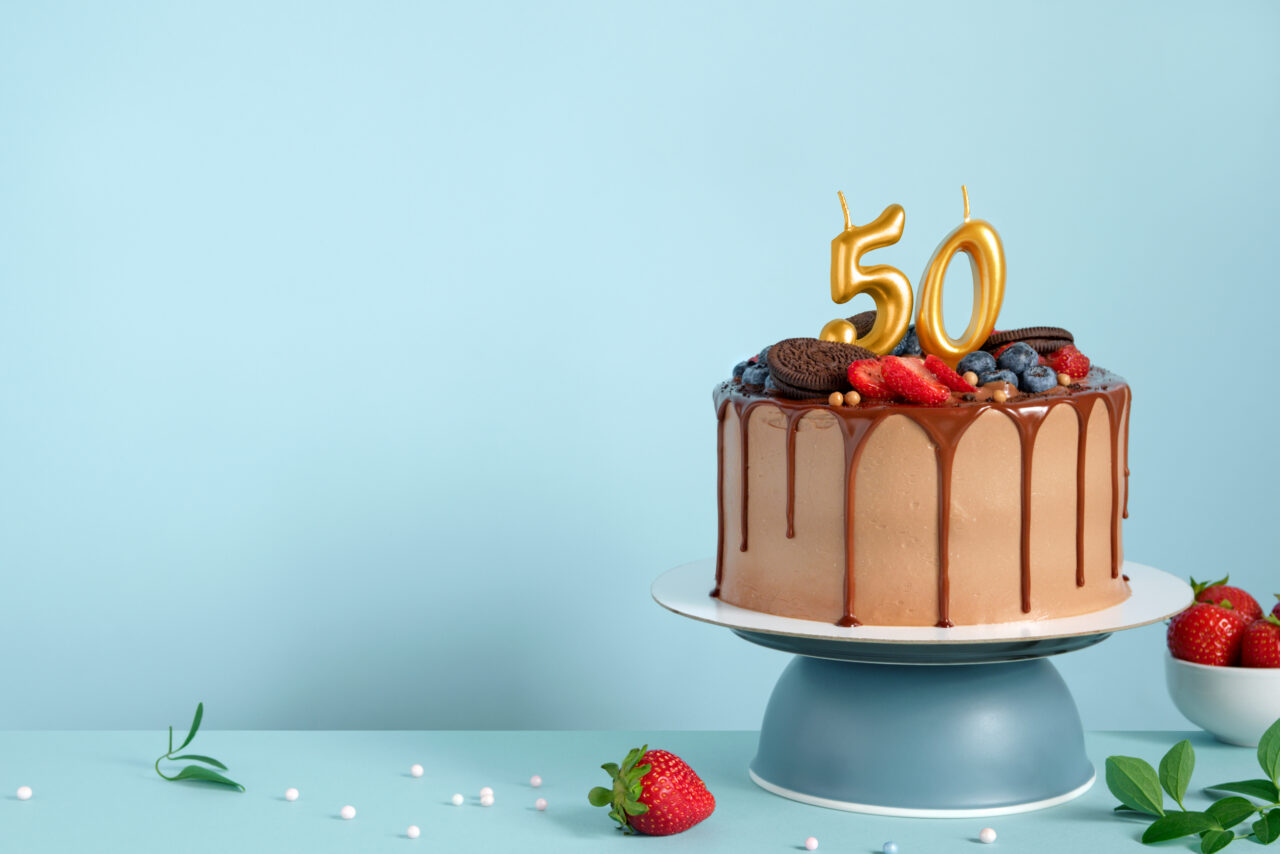 In today's fast-paced world, turning 50 is a major accomplishment representing a wealth of experiences, growth and triumphs. And if your big 50 is around the corner or someone you know is celebrating this milestone, you've come to the right place. We have compiled a fun and creative list of 50th-birthday party ideas to make your celebration unforgettable. You'll find everything here, from hiring a personal chef to throwing a dance party!
So if you're ready, scroll through these ideas and get inspired to plan the ultimate 50th-birthday bash!
1. Hire a Personal Chef with yhangry
No birthday celebration is complete without some delicious and visually pleasing food. Whether it's thin-crust pizzas, finger foods or a mouthwatering bbq in the garden, your guests will surely enjoy a well-curated spread. But to prepare such an amazing feast means devoting countless hours in the kitchen and sacrificing time that you could have spent mingling with your guests.
And let's be honest, looking for a caterer online that's available on your big day is nothing more than a nightmare.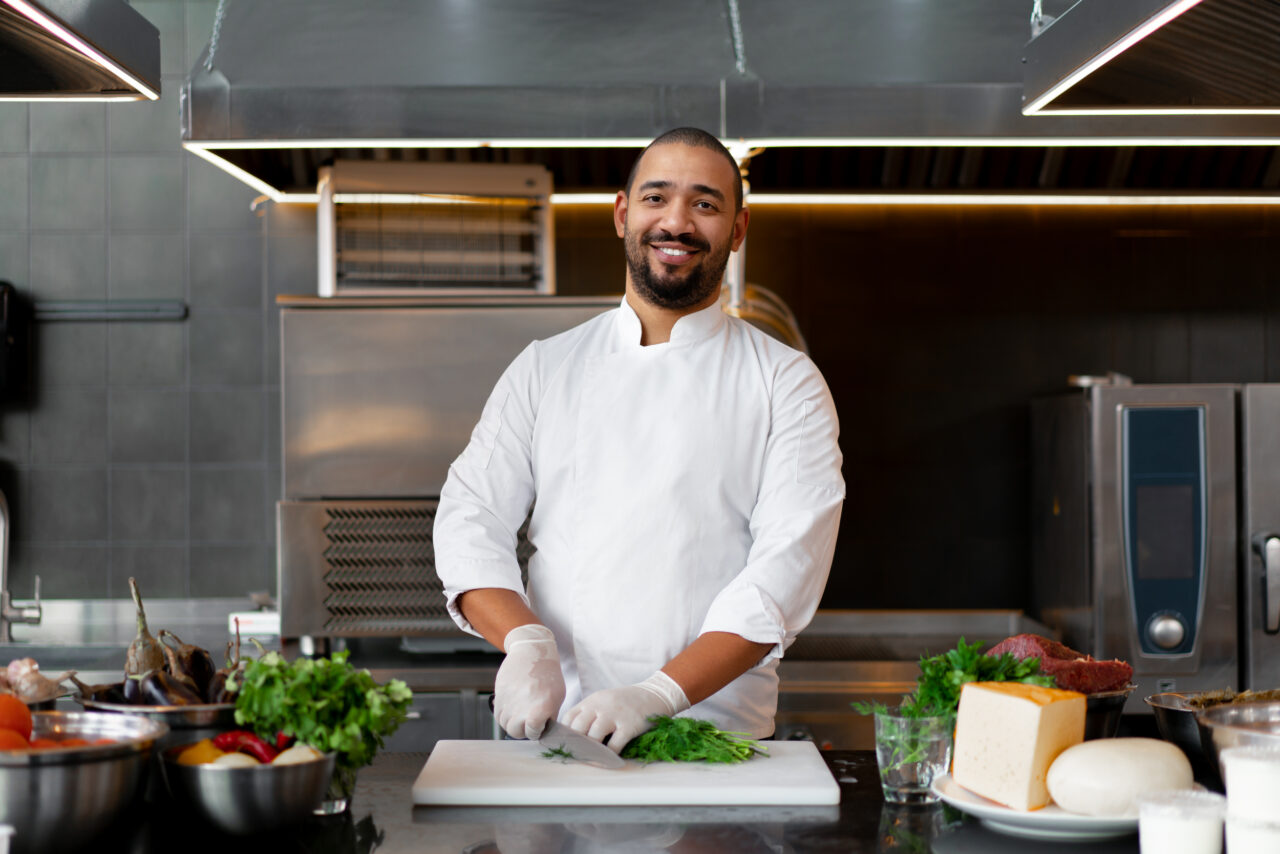 Presenting yhangry – the personal chef service that will make any 50th birthday celebration unforgettable. With yhangry, you can choose from a handpicked list of talented chefs who specialise in different cuisines and can accommodate any dietary needs or restrictions. Imagine hygienically cooked food and beautifully plated dishes put together in your very own kitchen.
And the best part? They'll even clean up once the party is over so you can slip on your PJs and relax without worrying about the dishes.
And don't worry about the pricing; the personal chefs listed on yhangry will work around your budget. You can even claim £25 free credit when you sign up! So don't wait any longer; request a quote and enjoy a lip-smacking and luxurious 50th birthday party!
2. Plan a Surprise Party
Want your loved one to feel extra special on their 50th birthday? Why not throw a surprise party? You could invite their favourite people over and decorate the place with balloons, streamers and banners. Imagine the look of pure shock and joy when they walk into the room with everyone shouting, "Happy Birthday!"
There's one thing you won't have to stress about when planning a 50th birthday party – the theme! People of this age generally have well-defined tastes, so setting the mood right for the party won't be difficult. For instance, if your loved one is a football fan, you could probably have their favourite English Premier League club as the party's theme and request all their friends to come over wearing the team's jersey.
3. Create a Slideshow of Photos
Another fantastic idea would be to play a slideshow of their favourite photos from throughout their life. Serve all the family members and friends their favourite beverage and have them grab a chair around the TV. As soon as you plug in that pen drive and hit play, your loved one will be transported back in time, remembering the happy moments captured in each photo.
Ensure to add some personal touches to your slideshow, like handwritten notes or photos of you and your loved one together. You could even include their favourite song in the background so they could tap their feet to the beat or hum along. This small detail will make the experience that much more meaningful and memorable. Although it may seem like a simple idea, trust us, the heartfelt moments and chats shared would be priceless and may even bring a tear or two of joy to your loved one's eyes.
4. Buy them Gifts
Gifts are not only for kids. Even at 50, a thoughtful gift can bring the biggest smile to someone's face. You don't have to consider expensive items if you're tight on a budget. It's the thought and emotions that actually make the gift priceless.
If you're stressing out about what gift to buy because you're unsure of their taste, don't worry. Buy them a gift card. It could be from their favourite coffee shop, the restaurant they love to dine at or even their go-to clothing store. This will ease the pressure off you, and your dear one will also have the joy of picking out exactly what they want.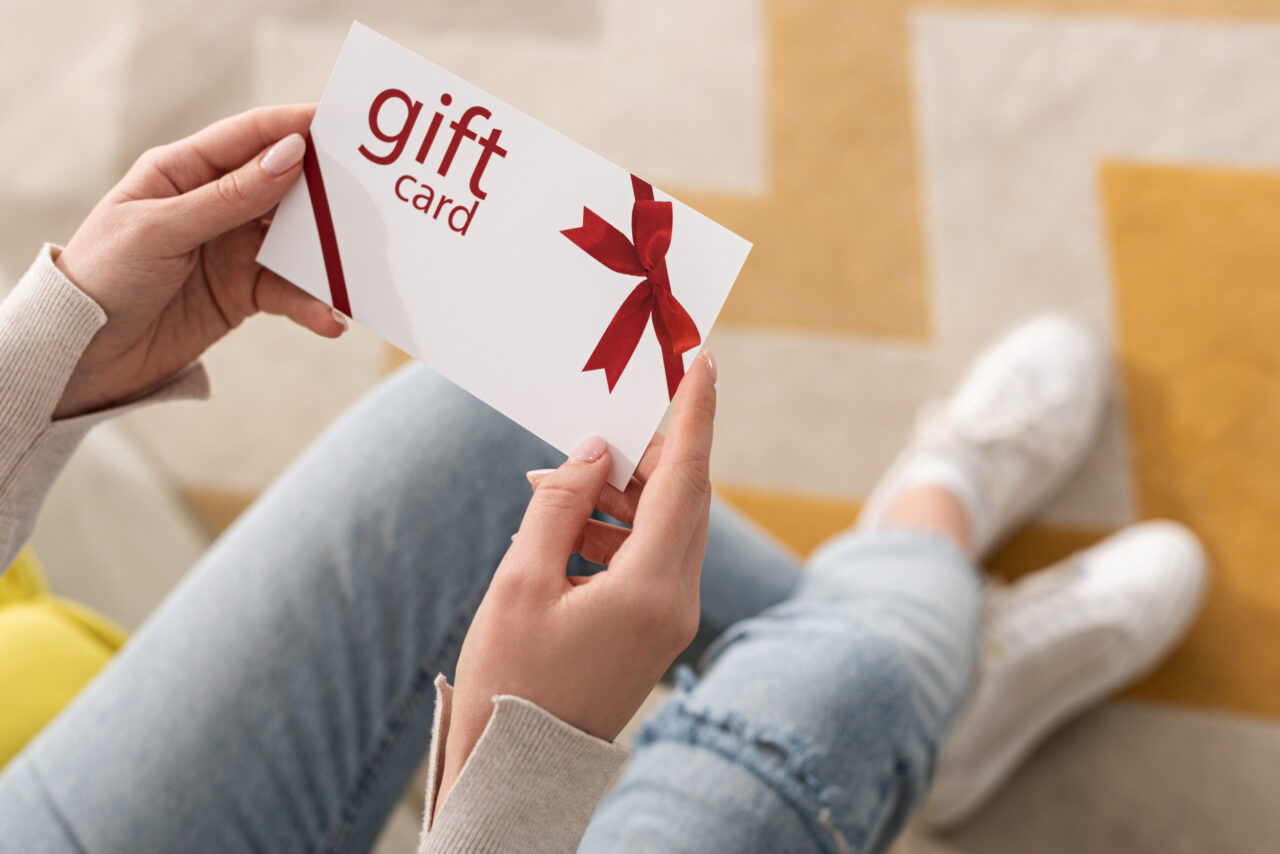 5. Go to a Fashion Show
If your dearest has a thing or two for style and loves dressing up, then attending a fashion show on their 50th birthday could be a unique party idea. The electrifying energy of the fashion world will be all around them, leaving them awestruck and inspired as they watch their favourite designers unleash their creativity.
The only challenge you'll face here is finding one that's happening on your dear one's big day. If their birthday falls in February or September, you can't go wrong with booking tickets for London Fashion Week. With over 250 designers showcasing their talent, this bi-annual event is a feast for the eyes. However, there are plenty of other fashion shows happening across the UK if you're unable to attend London Fashion Week. Just make sure to check online and book the experience well in advance.
You can also host your very own fashion show at home for your loved one's 50th birthday party. Have all the guests plan an outfit in advance before coming over, dim the lights and arrange a makeshift runway for them to strut their stuff. Make sure to have someone play music and announce each guest's name as they walk the runway. It would be a fun and creative way to celebrate your dear one's love for fashion, and they'll feel like a VIP attending their exclusive fashion show. Don't forget to serve some cocktails to get the party going!
6. Play Engaging and Interactive Games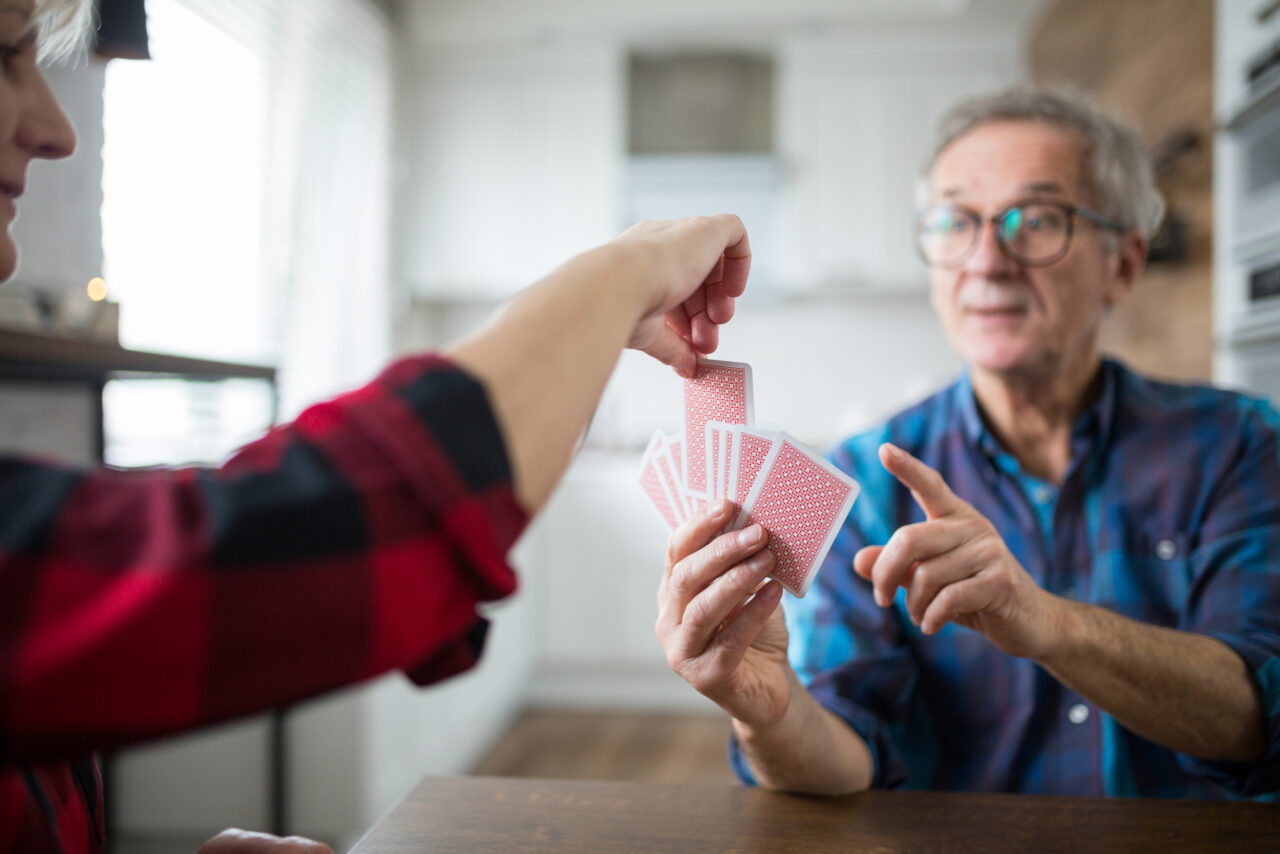 Party games are the perfect way to add fun and get the crowd to socialise. At 50, your loved one will cherish the opportunity to let loose and bring out their inner child. You can organise a classic game like musical chairs, pin the tail on the donkey or even a scavenger hunt.
Regardless of what you choose, ensure your loved one participates and has a blast. You can also create a personalised trivia game based on fun facts about the guest of honour. This will not only be entertaining but also create a sense of nostalgia as everyone remembers important moments from their friend's life.
Another fun idea would be to set up a photo booth with whacky props and costumes for everyone to take pictures in. You can use a polaroid camera to print out the pictures and have guests take them home as souvenirs. This will create some hilarious memories and keep the party going long after it's over.
7. Host a Cocktail Party
No party is complete without a glass of the finest spirits poured out to celebrate the occasion. But if you want to take it to another level, consider hosting a cocktail party. The slow kick that a cocktail brings is perfect for a 50th birthday.
Whether you opt for classic favourites like the Mojito or the Cosmopolitan or hire a skilled bartender to create more daring and inventive concoctions, your loved one's guests will surely appreciate the opportunity to raise a glass and toast to many more years of life and friendship. You can also serve some light appetisers such as cheese and crackers, bruschetta or fruit skewers to satisfy guests while they mingle and chat.
And why not make it even more special by hosting the party in your very own backyard? With warm and inviting fairy lights casting a magical glow, and soulful music setting the mood, your guests will feel transported to a calm and cosy paradise.
8. Get Front-Row Tickets to an Event
If your dear one loves going outdoors and enjoys being amidst the action, then getting front-row tickets to an event would be the perfect gift for their 50th birthday. Whether it's a baseball game, an opera performance or a gig by their favourite band, they'll be super happy to see their favourite stars up close.
9. Bake Them a Customised Birthday Cake
You can't have a birthday party without the birthday cake! And for the big 50, it's got to be something special.
Instead of heading to the local cake shop, why not make it extra special by baking one yourself? You won't be able to perfect it straight off the bat, but if you watch some YouTube videos and practise a bit in advance, your cake will melt your loved one's heart on the big day.
You can even be a bit more creative and customise the cake to your dear one's taste. Add their favourite flavours, colours and decorations to make it truly unique and special. Don't forget to buy some candles and have your dear one blowing a wish.
10. Book a Spa Session
Another great way to surprise someone on their 50th birthday is to book them a spa session. You can choose from a simple massage to a full-blown beauty treatment – whatever works within your budget.
11. Take a Cooking Class
Cooking is something a 50-year-old can enjoy immensely. So why not consider booking a cooking class as a unique and exciting way to celebrate your loved one's 50th birthday? There are many options available, from Thai cooking to baking artisan bread. You can even book a celebrity chef-led class with yhangry if your budget allows. It's the perfect way to bond over shared interests and create lasting memories. And hey, don't forget to snap photos and share those culinary creations of your dear one on social media!
12. Go to a Comedy Show
Comedy shows are a great way to get your loved one chuckling and celebrating their 50th birthday. Find out which comedians or troupes are performing in your area and book tickets for a hilarious evening out. To make it more special, book VIP tickets or arrange for a surprise meet-and-greet with the comedians after the show. Your loved one will always remember the day and definitely the joke that made their tummy hurt with laughs.
13. Throw a Dance Party
Celebrate your loved one's 50th birthday in style with a beautifully organised dance party! They'll be happy to wear their favourite shoes and dance to their favourite tracks from the 70s and 80s. This can be a fun and spontaneous activity, or you can plan it meticulously in advance. You can even decorate the place with a disco ball and neon lights to really set the mood!
14. Go to the Beach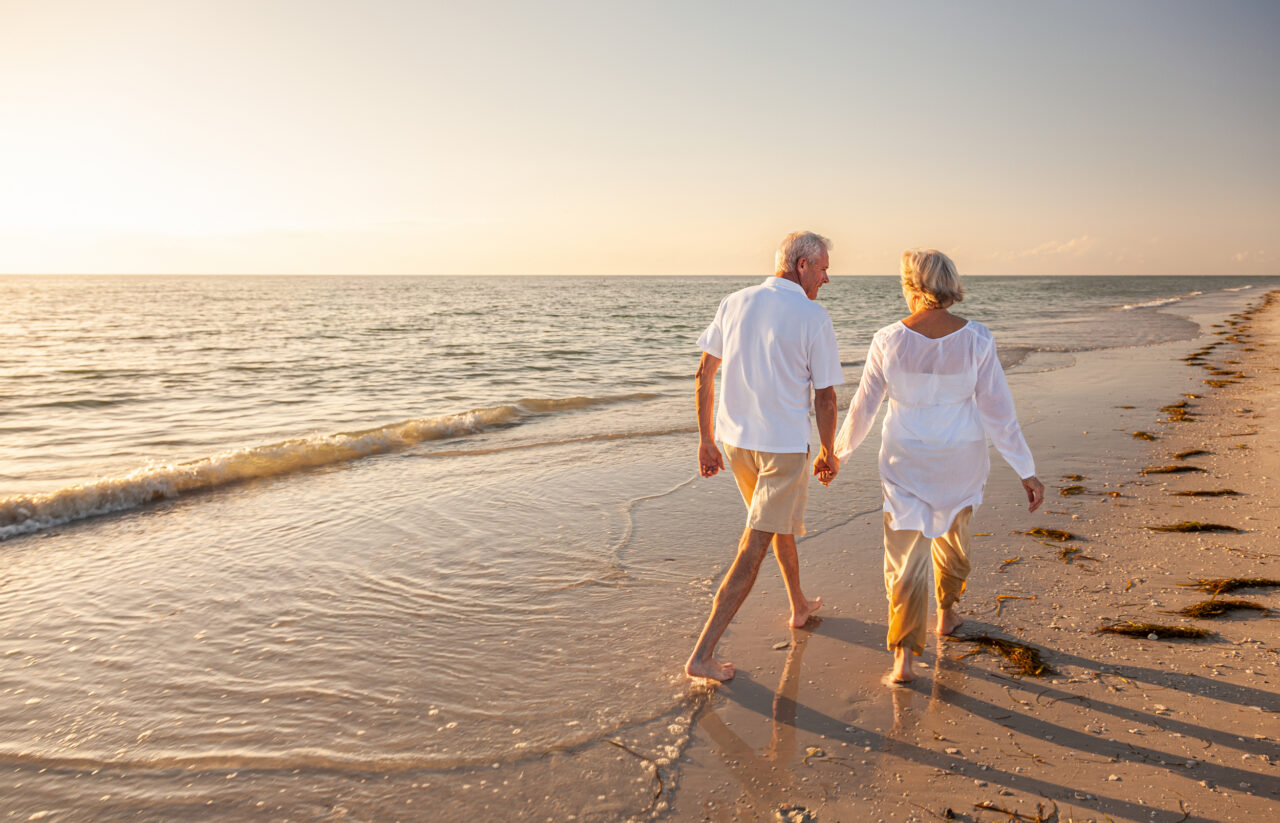 Want to go somewhere relaxing for your loved one's 50th birthday? Look no further than the beach! It's a perfect venue to celebrate, as a 50-year-old would love to kick back and soak in the sun while lying in the warm sand.
Carry a few beverages and light snacks and stay until sunset. Your loved one will appreciate the scenery as well as enjoy spending time with people that matter the most in their life. Don't forget to carry a cap just in case it gets a bit sunny. You can also give your dear one a fishing rod while at the beach. At this age, they may enjoy some peaceful hours by the water and maybe even catch some fish for dinner.
15. Watch a Movie
Another great way to spend your dearest's 50th birthday is by watching a movie together. This can be a classic movie night, or you can get creative and select a genre that your loved one would never have thought of watching before.
16. Visit a Brewery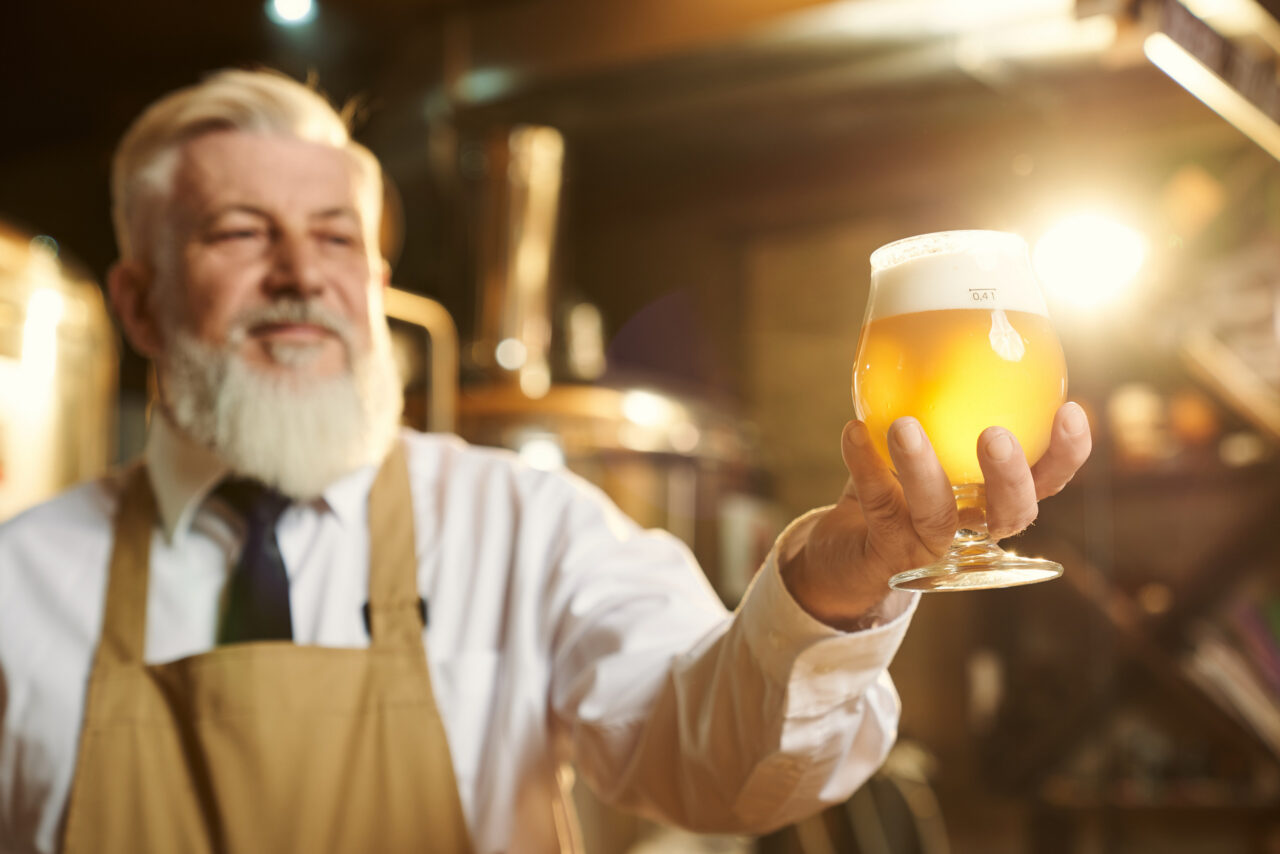 Is your partner a fan of craft beers? Why not take them out to a local brewery for their 50th birthday? They will get to learn about brewing while also tasting the different flavours of beer. You can visit directly or sign up for a tour to make the experience more fun. There can't be a better way to toast the milestone than this.
17. Plan a Yacht Party
Consider planning a yacht party for a more luxurious and unique way to celebrate a 50th birthday. Rent a yacht and enjoy the sun and breeze while sailing the ocean. You can also set up a fun party atmosphere on the yacht with decorations, music, delicious food and drinks.
Conclusion
Here you have it! Each of the 50th birthday party ideas mentioned above can make your loved one's special day unforgettable. There's something for every personality and budget. The key is to plan ahead and make sure your loved one feels celebrated and appreciated on this milestone occasion. So, pick one of these ideas, or mix and match them to create the perfect 50th birthday celebration for your special someone!
FAQs

How can you commemorate your 50th birthday?

A few ideas include booking a private chef from yhangry, taking a trip and watching a movie.

Are there any good caterers for a 50th birthday?

Yhangry is a platform that connects you with private chefs that can cater for your 50th birthday party. With food hygienically prepared from the freshest local ingredients, they are the go-to for catering services.

Is turning 50 a milestone?

Yes, turning 50 is often considered a milestone. In today's modern world, unhealthy eating and sedentary lifestyles make living up to 50 years a significant achievement.