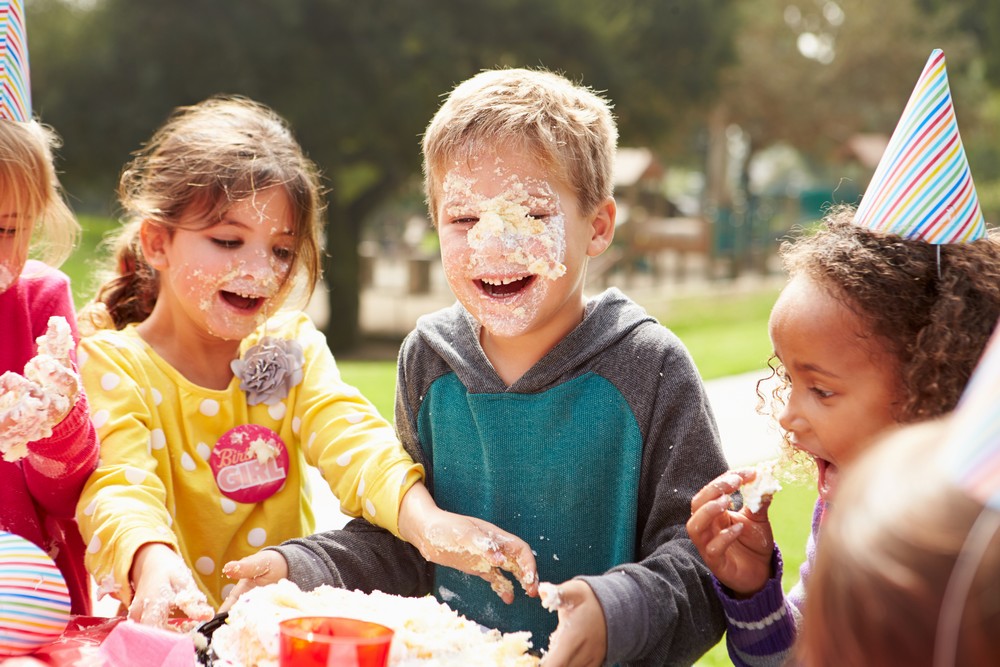 So, your little one is turning 4, and you want to make it special? You've come to the right place. Kids' birthday parties are great opportunities to show off the amazing child that you've got and make them feel loved. We have tons of birthday ideas for four-year-olds. But first, let's address the elephant in the room.
The best four-year-old birthday parties have so much going on behind the scenes. There's a lot of planning, prepping, double-checking and execution involved. So, feeling overwhelmed is totally normal. But, with yhangry, there's a way out.
Hire a birthday party caterer – yhangry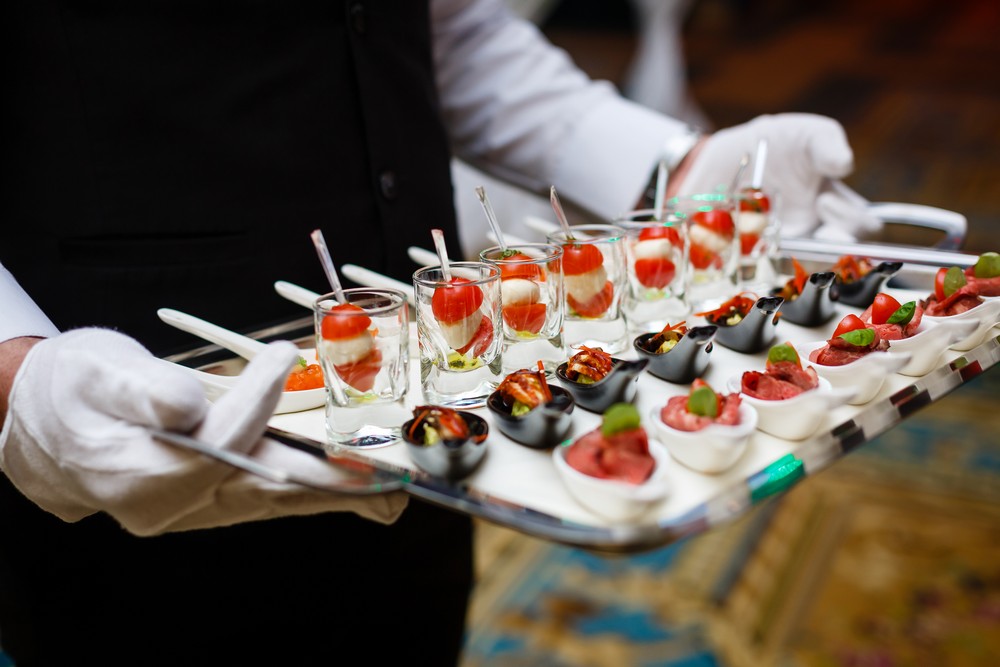 There's so much to worry about when planning a kid's birthday party. From choosing a theme to getting the right decor, not to mention vetting and hiring their preferred entertainment, it's a lot of work. So, having a team of culinary experts from yhangry design menus and prep dishes to accommodate your guestlist's dietary restrictions is always a good idea. Not only does this absolve you of the tedious responsibility of cooking, but it also adds an air of elegance to your child's fourth birthday party.
Yhangry's birthday party caterers will create menus that appeal to children. This menu will feature snacks, finger foods, BBQ, drinks, pastries, cheeseboards, and more. However, you can always go the food truck route and hire one of our more casual caterers. Nevertheless, besides prepping and serving dishes, our birthday party caterers offer services like table service, wait staff, bartending, wine pairing, clean up, etc. So, while it may be a kids' birthday party, the birthday party caterers at yhangry can guarantee the adults also have a great time. 
Top 8 birthday party ideas for 4-year-olds
From exciting games to adventurous activities, these birthday party ideas will keep the kids entertained and help them create lasting memories. Get ready to throw a celebration with so many kids buzzing with excitement. Let's dive into fun ideas for a 4-year-old's birthday bash!
1. Superhero Training Camp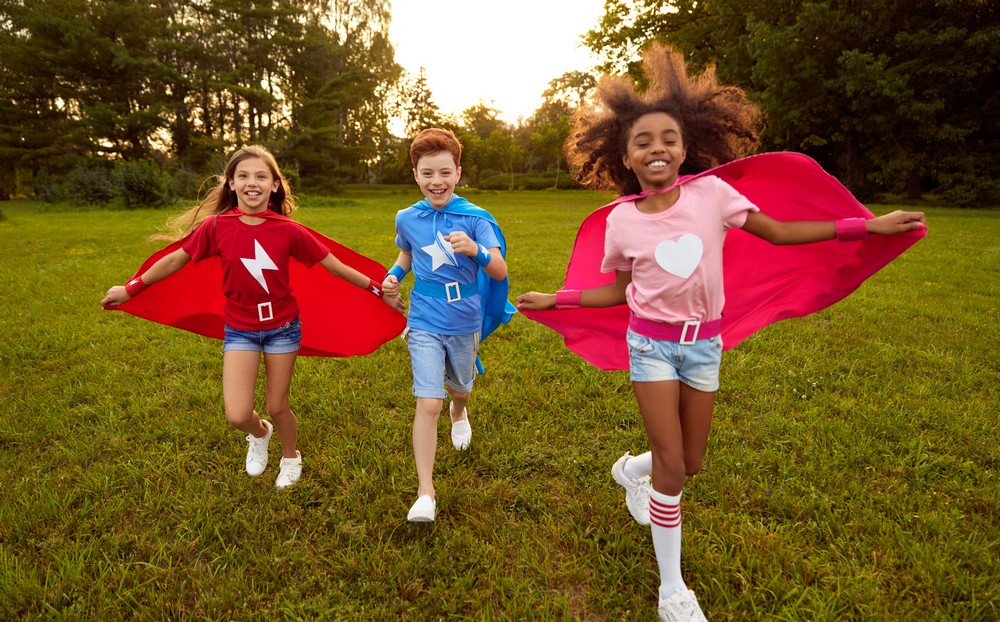 Transform your backyard into an action-packed superhero training ground where the little ones can unleash their inner heroes! Set up obstacle courses using colourful cones, hula hoops, and tunnels to test their agility.
A great idea is a cape-making station where each child can design their superhero cape with fabric markers and glitter. You can organise fun superhero-themed games like "Save the City" relay races or "Capture the Villain" tag. With this thrilling adventure, your 4-year-old and their friends will feel like superheroes!
2. Animal Adventure
Another great party idea is an animal adventure to delight your young party guests. You can create an unforgettable animal experience right in your backyard. To start, rent a mini petting zoo or hire an animal handler to bring a variety of friendly creatures, such as bunnies, guinea pigs, or even small farm animals like goats and lambs.
The children can pet and interact with the animals while learning fascinating facts about them. Create a cosy area with hay bales and blankets where the kids can sit and enjoy the animals. This theme creates an educational and entertaining experience that will leave a lasting impression.
3. Treasure Hunt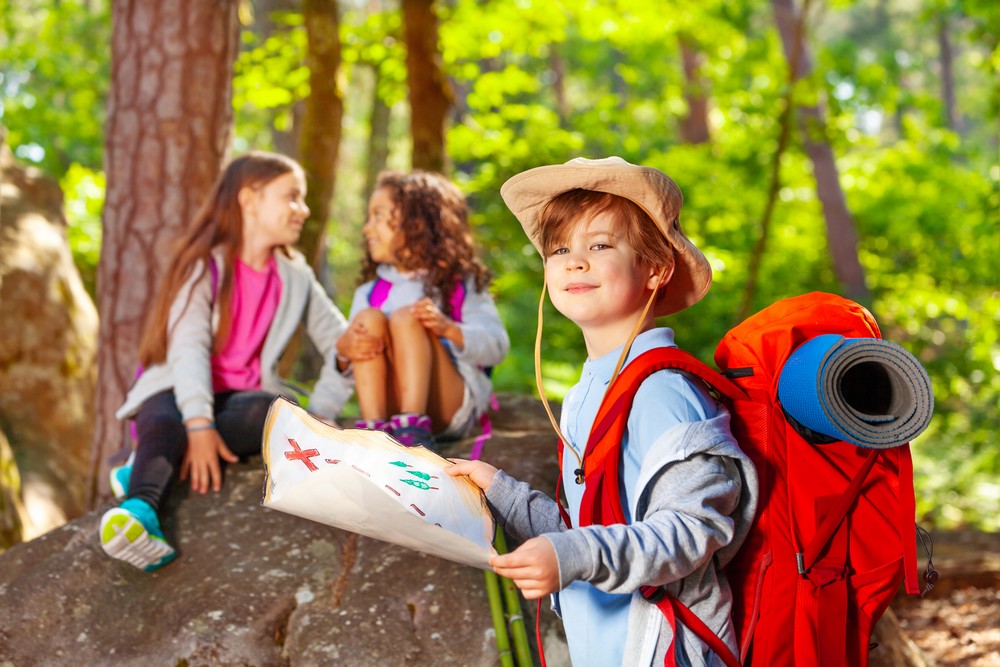 Ignite the spirit of adventure with an exciting treasure hunt that will have the little ones embarking on a thrilling quest. Create a series of clues leading to hidden treasures around your backyard or a nearby park. Use colourful maps or scroll-style clues to add to the excitement.
Ensure you incorporate age-appropriate riddles or puzzles to engage their problem-solving skills. At the end of the hunt, have a chest filled with small surprises or goody bags waiting for each child.
4. Dance Party
There's no party like a dance party, so let the kids release excess energy on the dance floor. Clear a designated space and transform it into a vibrant dance floor for your energetic 4-year-olds.
Set up disco lights or colourful streamers for an indoor event to create a festive atmosphere. Another great idea to include in your dance party is hiring a children's entertainer or instructor to teach them fun dance activities and games like freeze dance or musical chairs. Also, encourage the kids to dress up in their favourite costumes or provide props like sunglasses and feather boas for added fun.
5. Movie Night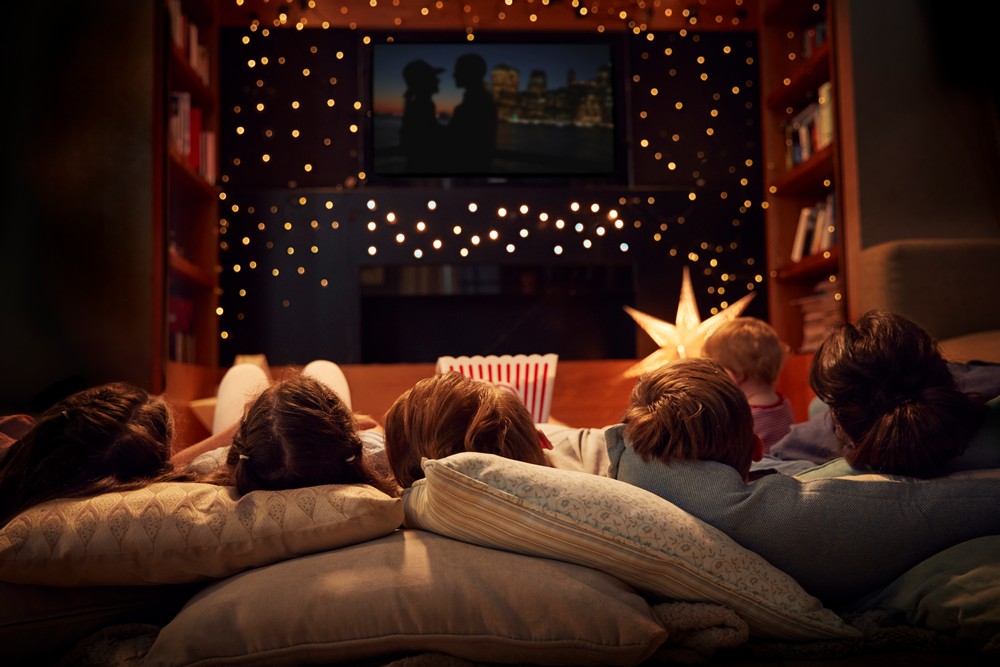 A movie night can be the party's theme or closing activity. You can create a magical outdoor theatre for a memorable movie night under the stars or rearrange your living room accordingly. Set up a large screen or projector and hang fairy lights or lanterns to create a cosy ambience.
Provide comfy seating options like bean bags, blankets, or lawn chairs to allow the kids to fall asleep in their seats. Choose age-appropriate movies, cartoons, and animations that the kids will enjoy. Create a concession stand where the children can choose treats, making it feel like a real movie theatre.
6. Sports Extravaganza
Get the little ones moving and grooving with a sports-themed extravaganza. Set up various sports stations in your backyard, such as mini soccer goals, basketball hoops, or a relay race track.
Spur their competitive spirit with friendly competitions, races, and relay challenges to keep the energy high. Ensure you prepare medals and gifts for every participant to make them feel like true sports stars. With this active and engaging party idea, your 4-year-old and their friends will have a blast while developing their motor skills and teamwork.
7. Arts and Crafts Bonanza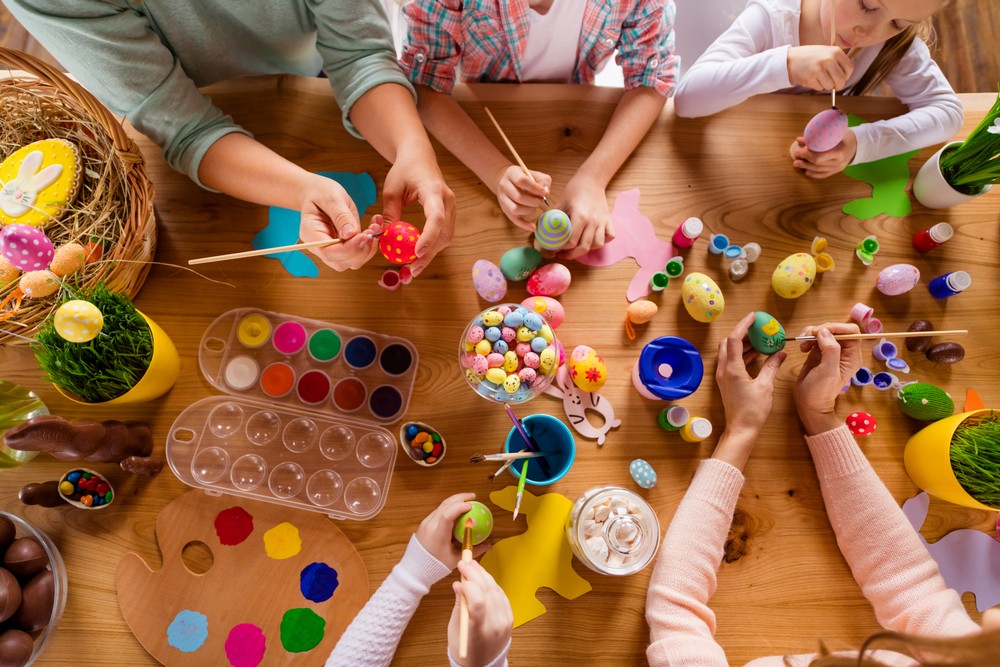 Arts and crafts are a perfect party idea for 4-year-olds. They can get dirty and have fun while expressing their creativity.
To allow them to create masterpieces, provide materials such as construction paper, markers, stickers, and glitter to create masterpieces. This idea enables kids to express themselves and gives them their very own customised party favours to take home.
8. Water Party
If your kid loves to play in the water, a water and swimming-themed party is a great way to go. This party idea is perfect for those hot and humid summer days. Include water games like balloon toss, sponge relay races, or a backyard slip 'n slide.
Also, inflate small pools or use sprinklers to create a water play area where the children can cool off and have fun. Remember to provide sunscreen and towels for the ultimate water adventure.
Birthday checklist for a 4-year-old's birthday party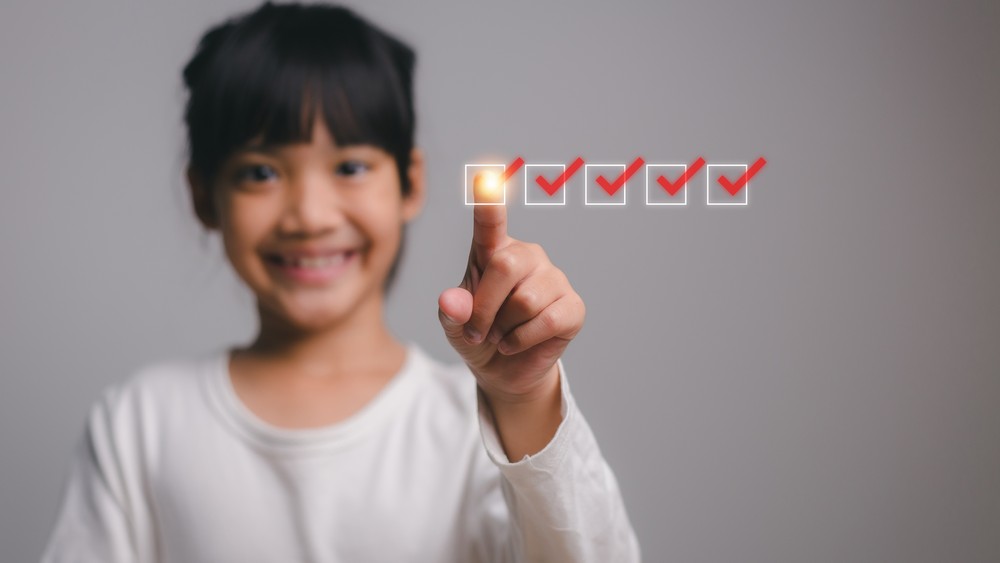 Now that you have some ideas, you must make a comprehensive checklist to stay organised and prepared.
1. Set the date, time, and venue
One of the first things is choosing a suitable date, time, and venue that works well for you and your child. Consider their schedule, and aim for when they are most energetic and engaged.
You should also decide on the location of the party. Whether it's your home, a local park, or an indoor play area, ensure enough space to accommodate the number of guests and the planned activities. Remember to consider factors like weather, accessibility, and any specific requirements for the chosen venue.
2. Determine the theme
Collaborate with your child to select an exciting theme for the party. This could be based on their favourite characters, interests, or activities. Once you've chosen a theme, let it inspire the celebration's decorations, invitations, games, and atmosphere.
You can consider games, crafts, and interactive experiences that align with the chosen theme. This could involve treasure hunts, relay races, face painting, balloon twisting, or hiring a children's entertainer.
3. Create the guest list
Compile a list of guests you'd like to invite to the party. Consider your child's friends, family members, and any other important people in their life. The venue's capacity and your budget should influence the guest list. This way, you can ensure that the number of guests you invite aligns with your available space and financial resources.
After creating a guest list, design and send invitations well before the party date. Include the date, time, location, theme, and RSVP information. You can send traditional paper invitations, e-invites, or online platforms.
4. Plan the menu and refreshments
After you decide on the theme, you should pick food and beverages suitable for a 4-year-old party celebration and something that matches the theme. yhangry's birthday caterers serve kid-friendly options like finger foods, mini sandwiches, fruit skewers, and juices. These culinary experts design menus to accommodate your guests' dietary restrictions or allergies.
5. Hire a DJ
Music always sets the tone for a fun and exciting event. Hence, hiring a DJ to spin some tunes will liven the mood at your kid's birthday party. Be sure to choose one with an age-appropriate playlist.
6. Thank-You Notes
After having a fun-filled party, send out thank-you notes or messages to thank the guests for attending and celebrating with your child. Personalising each message and highlighting a special moment or interaction from the party is always nice. This thoughtful gesture will leave a lasting impression and show your appreciation for their presence and any gifts received.
FAQs

How long should a 4-year-old's birthday party last?

The ideal duration for a 4-year-old's birthday party is usually around 2-3 hours. This timeframe allows for ample time to engage in activities, enjoy refreshments, and celebrate without overwhelming the young guests.

What are some age-appropriate games for a 4-year-old's party?

Some popular options include musical chairs, sack races, bean bag toss, pin the tail on the donkey, and simple relay races. It's important to choose games that are easy to understand, promote participation, and ensure the safety of all the children involved.

Should I hire a caterer for a 4-year-old's party?

Of course. Hiring a caterer takes a lot off your plate and encourages you to enjoy yourself at your kid's birthday party.