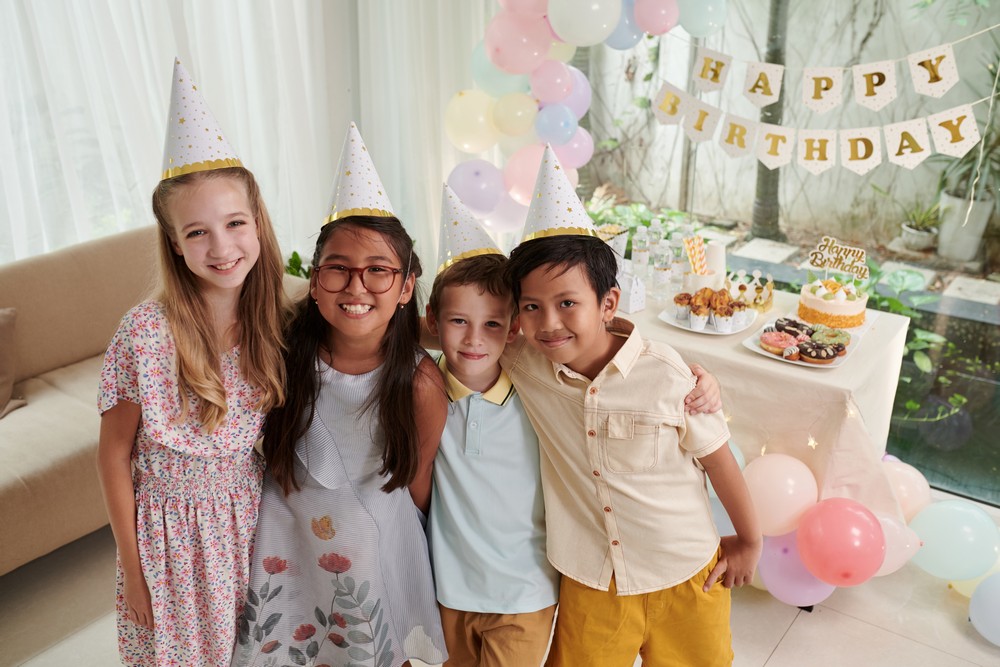 Turning 10 is a big deal for most kids. They believe that if 13, 16, and 18 are in the big leagues, 10 should also be in this league. For kids, 10 is their first double-digit age, so they crave to be viewed as mature. This is where they'll remind you they're no more nine and would prefer a petting zoo to unicorns at their party. Well, whatever the theme, we'll saturate you with the best birthday party ideas for 10-year-olds.
Hire a yhangry birthday caterer
Whether you throw a big or small party with only their best friends, the most important thing is that the kids have fun and are happy. However, this might not happen if you're overwhelmed with the planning.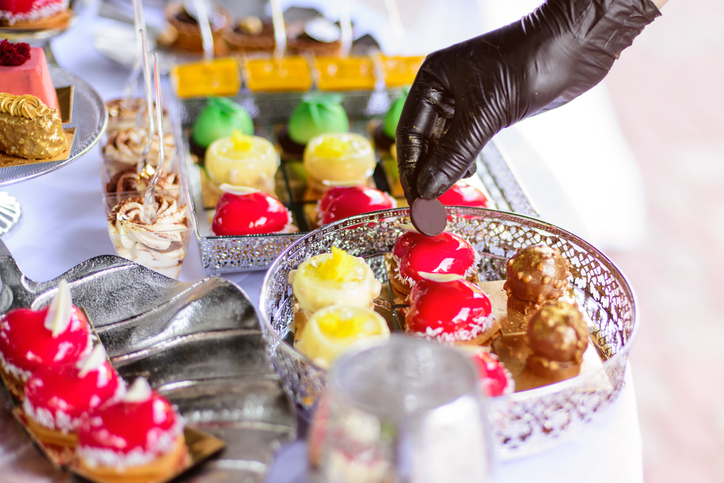 Throwing a 10th birthday party involves a lot of planning, coordination, and effort. It can take a physical and emotional toll on you, from selecting a theme to inviting guests, getting them to RSVP, and preparing a menu accommodating every child's dietary preferences and allergies. This is why outsourcing some of the responsibilities, for instance, catering, is in the party's best interest.
Yhangry has a list of seasoned culinary experts that'll do justice to your kid's 10th birthday party. From themed snacks to menus accommodating all dietary restrictions, luxury dinners to food trucks, ice cream bars, and lots more, you can give your child the birthday party of the decade.
Ten amazing birthday party ideas for your 10-year old
Planning an unforgettable birthday party begins with knowing your kid's likes and dislikes. At this age, they have likely formed hobbies and interests and already have obvious personalities that tell you who they are. This makes it easy for you to pick a theme from our ideas.
Your 10-year-old is no longer a kid but a pre-teen, so they may no longer be interested in doing 'kid stuff.' They also want to impress their friends with a good time. So they require the perfect blend of sophistication and a lot of fun to celebrate their new age.
Here are some ideas for you:
1. A self-care party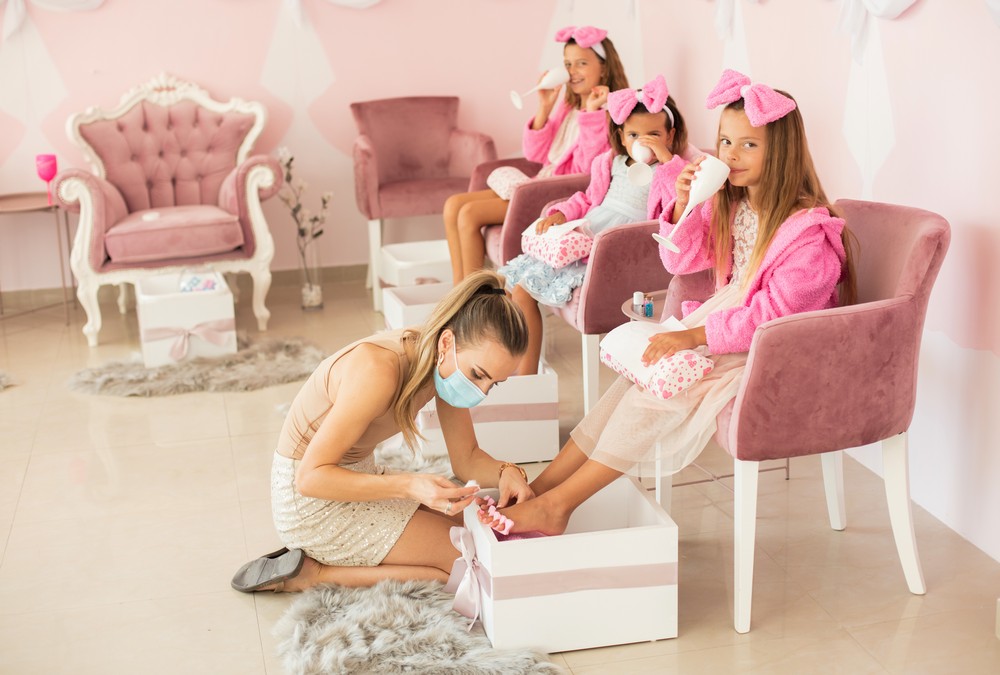 Most popular with the girls. You can turn your home into a salon and spa with lots of fancy treats like finger foods and mini desserts for your new 10-year-old and their friends. Make customised robes available to the kids and maybe children-friendly magazines so they get the full spa experience.
Hire helpers or get other family members involved to help you run the perfect spa by serving high tea, snacks, and drinks or handling the salon/spa treatments. You can also use safe DIY face masks and have each child pick a hair-do and nail colours they want for their manicure and pedicure.
2. A visit to the arcade
If your kid is a big fan of games, then an arcade party will delight them. You can even rent out a section of the arcade for the whole day or a couple of hours so the kids can have all the fun they want, playing games, running around, and winning prizes.
For extra pizazz, you can make customised tickets and party shirts or hats for kids, making it an exclusive experience. This also makes it easy to keep track of every kid. For refreshments, our yhangry caterers will prepare and deliver a mouth-watering spread filled with diverse types of finger foods, snacks, meals, mocktails, etc.
3. A themed sleepover party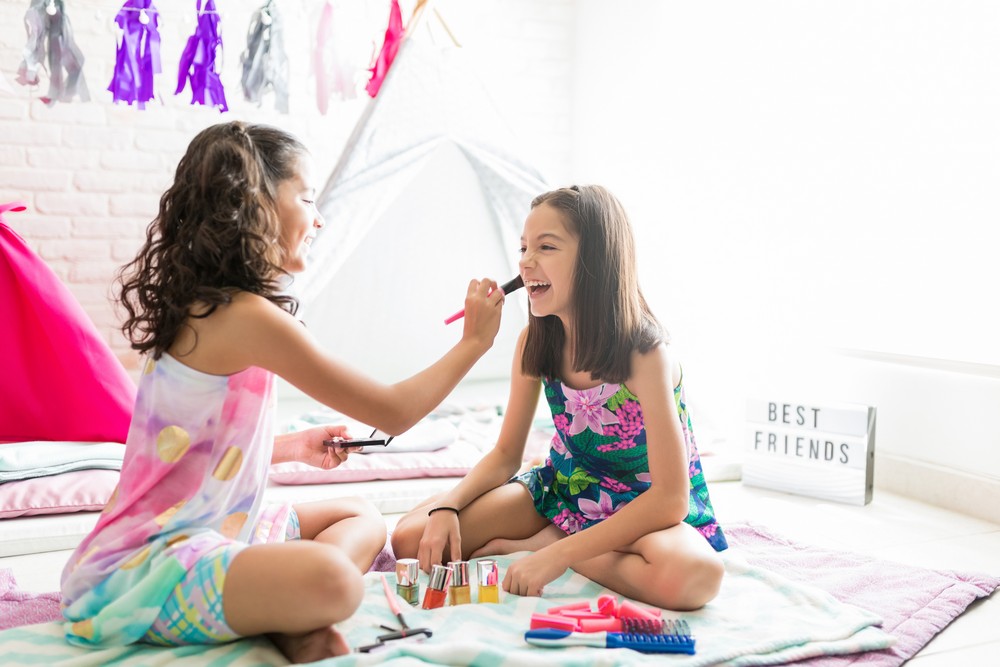 One of the cool things about birthday sleepovers is that it's the only time some parents will let their kids attend one. So you want to make this as much fun as possible so it's worth it for every kid. You can brainstorm with your kid to find suitable themes, like a movie night marathon or a murder mystery theme. Whatever they like.
You must also decide whether this will be an indoor or outdoor sleepover, and our caterers can create themed menus to excite the little ones. You can access the professionals that offer this service by browsing our chefs' profiles.
4. A carnival-themed party
Set up a carnival in your yard with photo booths, bouncy houses, face painting, piñatas, amazing food, snacks, and fun games with prizes. Go all out and hire fun rides and petting zoos if you can. Remember, this is your child's 10th birthday party, so think of everything that will make a birthday carnival fun for their party of friends and include that.
5. A water-themed party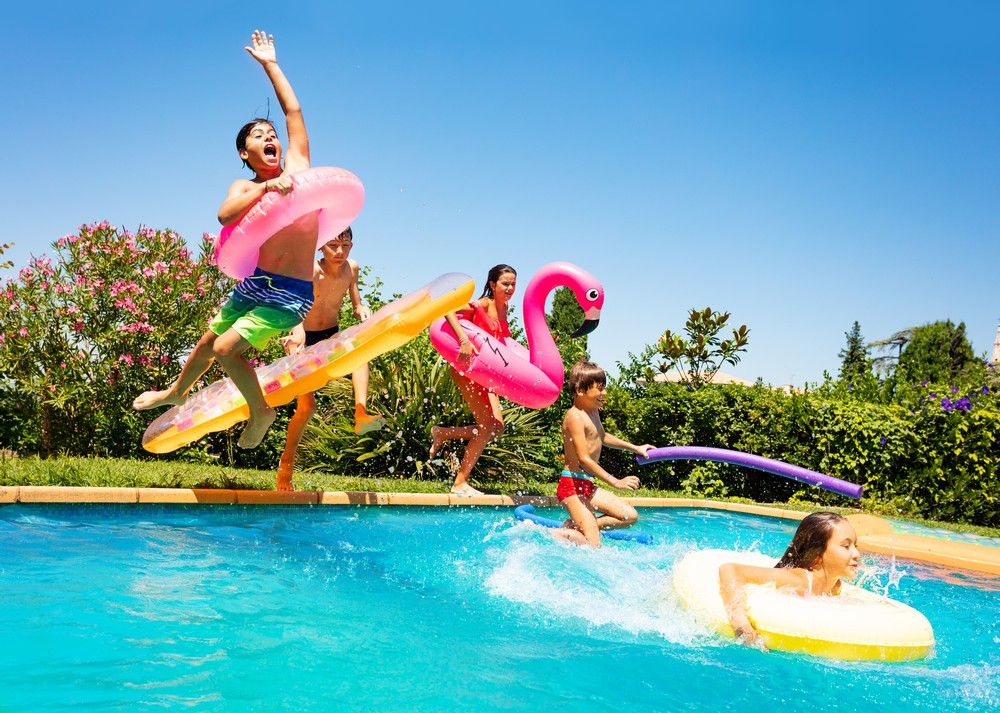 If you have a pool and your kid loves the water or swimming, this should be an easy party idea. They could play water games, have water fights, and do swimming competitions. For this type of party, you also want to provide floats, especially for those who can't swim, and for the kids to relax on the water. Ask parents/guardians of the children coming if they can swim and provide them with life jackets. Our birthday party caterers can also supply plastic cups, child-appropriate drinks and delicious meals, barbecues, and the works as refreshments.
6. A games night
To celebrate your kid turning 10, you could throw them a creative and fun games night filled with exciting games kids love. Divide the group into pairs and create customised shirts for them. The games could be treasure hunts, charades, musical chairs, and many other fun kid games. There should also be fun prizes to be won.
7. Favourite movie/character-themed party
Harry Potter? Star Wars? The Little Mermaid? Whatever your kid's favourite movie or cartoon is, throw them a 10th birthday party based on this show. You can spice it up and make it a costume party, so everyone comes dressed like a character from the show. You could also plan the menu around this theme if relevant. As an incentive, present gifts to the kids with the best or most creative costumes or those who can make the best impressions of characters.
8. A movie marathon party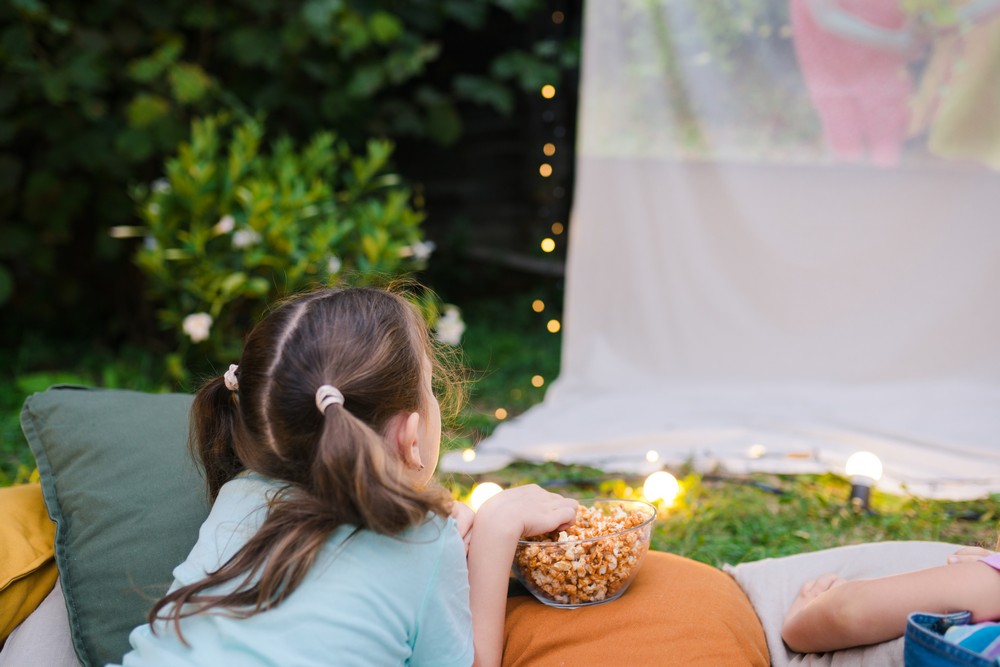 Most 10-year-olds love television! It's a great distraction for them. So why not take advantage of that and throw them a marathon movie day with the movies they'll love to see? You can book a private theatre or turn your living room into one. Provide comfy spots for them to relax, snacks, and drinks so they're happy.
It's also nice to have extra activities up your sleeves if they get bored of the movies. They can also play video games or have a karaoke sing-off as part of the fun.
9. Paint and sip
If there's one thing kids love, it's cosplaying as adults. So organising a paint and sip party for them is a good idea. This can be a fun experience for all the kids. Provide them with canvases and other necessary materials. You can also give them images to replicate. These images could be baby photos of the celebrant or photos of them with their friends. Whatever you choose, include your kid in the process, especially if you're thinking of sharing their baby pictures.
10. Activity-based party
Things like visiting the zoo, museum, aquarium, skating, or archery all fall in this category. Your kid can invite friends to explore these places while learning new things and taking cool pictures. To top it off, you can take them to a drive-through or a restaurant afterwards for the ultimate adult experience.
Necessary safety tips for planning a 10-year-old birthday party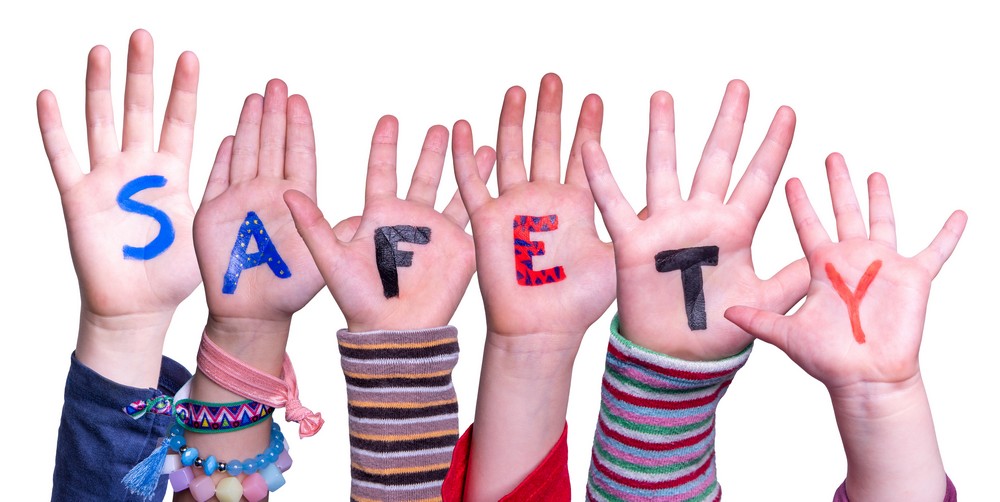 While planning a 10th birthday party, there are several tips to consider to ensure the safety of all kids at all times. They are:
Confirm each child's allergies or dietary needs with their parents and make provisions for all of them. This will help prevent any food-related accidents.

If you have an outdoor party and a pool, cover it to prevent water-related accidents.

If you're hosting an outdoor party like a pool party, provide floaters and life jackets for the kids.

If you are going camping, make sure it's in a safe area and you have everything kids will need.

When planning a party to be hosted in crowded environments like the arcade, it's best to get all kids wearing similar attire to be easily recognisable.

Have trash bags available and encourage the kids to always use them.

Hire helpers or get volunteers like family members or friends to assist you with the kids.

Be respectful of each kid's needs and requests.
FAQs

Why should I book with you and not a direct chef?

Booking a yhangry birthday party caterer for a child's party opens you up to a world of possibilities. You get inclusive and personalised services covering everything from meal preparation to wait staff and even clean up. The best part is that we connect you to leading culinary professionals with Michelin stars, AA Rosettes, international expertise, and cross-cultural experiences.

Do I get printed menu cards?

The services of yhangry's finest birthday party caterers include meal introductions and printed menu cards. This gives your guests an elevated experience and makes them feel elegant. For a 10th birthday party, printed menu cards will make the kids feel like royals. 

How does catering with dietary restrictions for kids' birthday parties work?

To ensure no guest has an allergic reaction or goes against their beliefs at your kid's 10th birthday party, our caterers will require a comprehensive list of food allergens and other dietary restrictions from you. With this list, they can design accommodating yet mouth-watering menus that all kids will love.