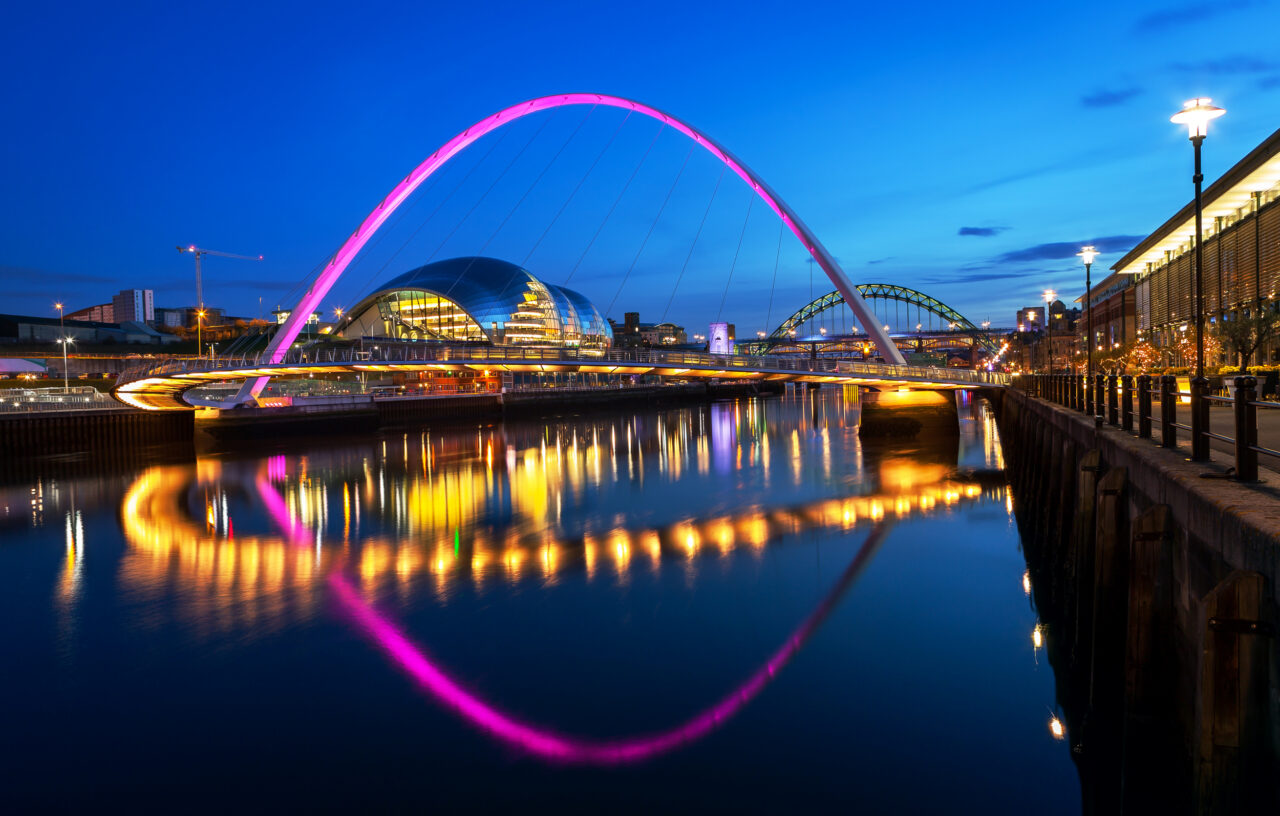 Are you a best man currently in the midst of organising a stag do and are in search of the perfect location? Look no further than Newcastle – an iconic city in the UK famous for its bustling nightlife, cheap beer, welcoming locals and being the stag party capital of the UK.
An ideal destination for any group of men looking to celebrate the groom's last days of freedom, Newcastle has it all, whether you're looking for a rush of adrenaline through activities like bungee jumping and go-karting or prefer a more relaxed pub crawl followed by some delicious food. So rally the lads and prepare yourselves for a wild weekend with these top stag activities in Newcastle.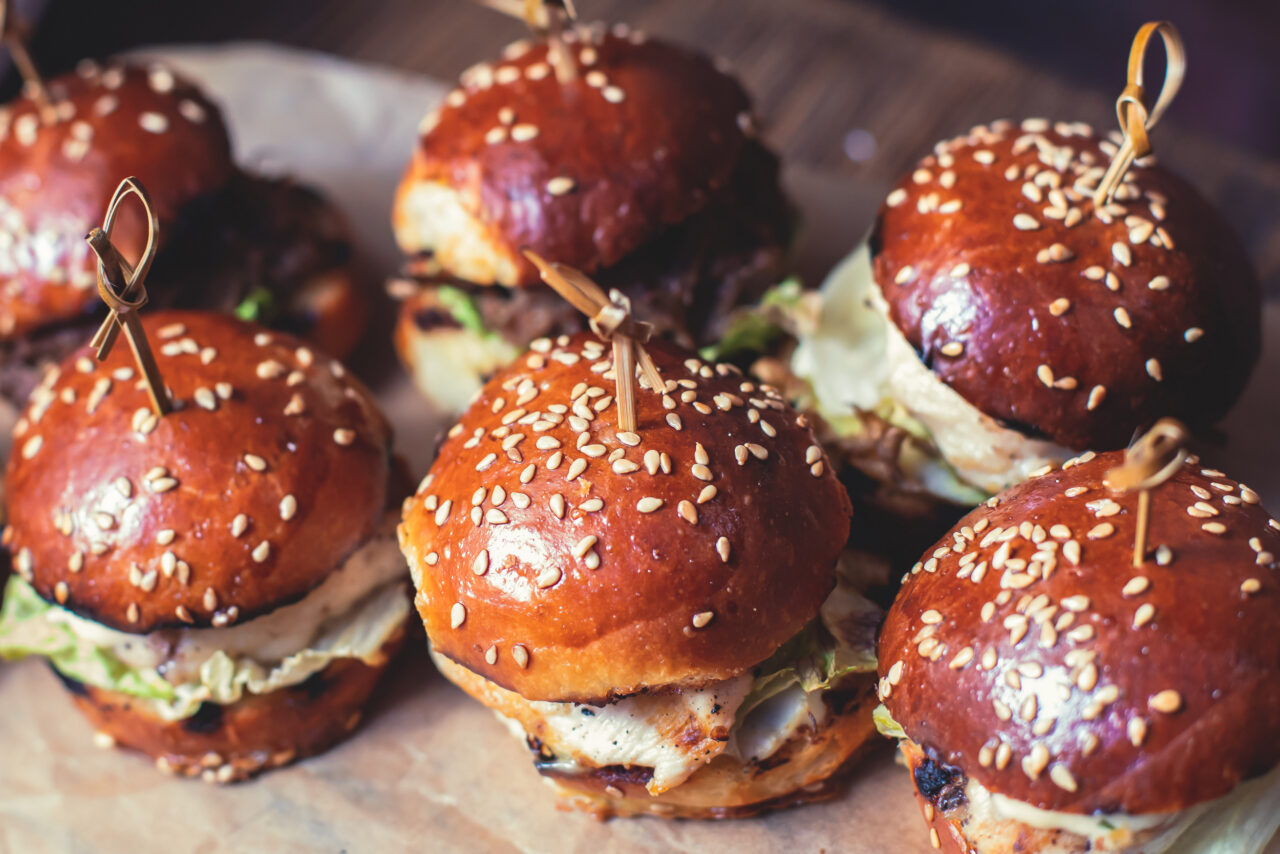 Organise an Extravagant Feast with yhangry
Let's be honest; when it comes to stag dos, food isn't always the top priority. But who doesn't love a good feast? That's where yhangry comes in. If you want to take your stag party to the next level, get a quote and hire a private chef to handle all your food needs. Not only will you and your group of mates get to enjoy some restaurant-quality, mouth-watering dishes, but it'll also add an extra touch of luxury and class to the festivities. Plus, it eliminates the stress of planning a meal for a large group – a win-win!
Not everyone wants to spend the whole night guzzling beer and partying, and maybe you have a friend who doesn't drink alcohol but who you still want to include in the evening. With a private chef or caterer, they can still be part of the night by joining in for a special dinner to celebrate the groom-to-be.
Hiring through yhangry is a great way to make everyone feel included and create memories. So, if you want to elevate your stag weekend in Newcastle, look no further than yhangry. Trust us – your taste buds will thank you.
Take a Segway Tour
If you're looking for some stag-do ideas for small groups, then a segway tour could be just the answer. Discover the beauty of Newcastle in a new and unique way by embarking on a guided tour with Simply Segway – the only segway tour currently available in Newcastle Upon Tyne. The guided tour takes you around the heart of the city, allowing you to admire its famous bridges and landmarks that make it such a unique destination.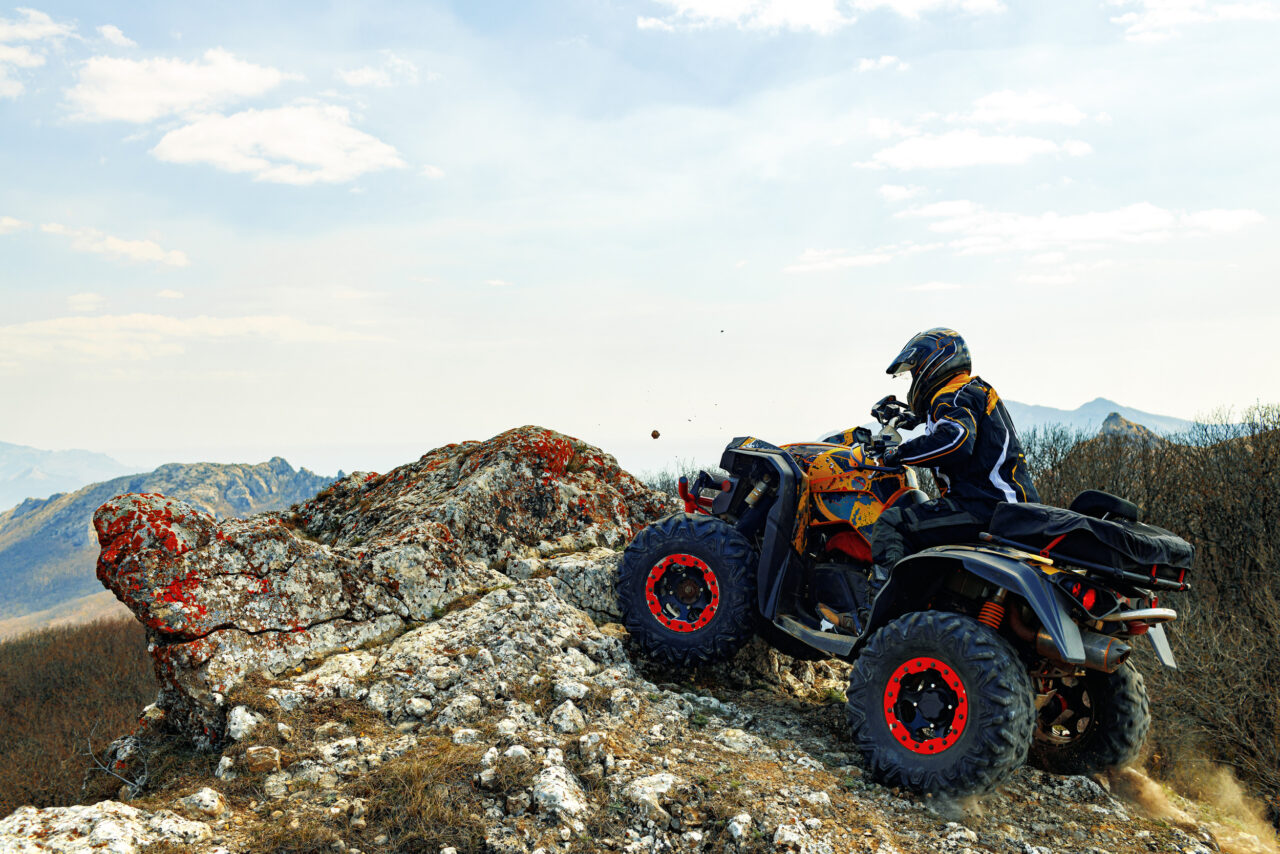 Try Out Quad Biking
Quad biking is the ultimate stag-do activity for adventure seekers and adrenaline junkies. Book via The Stag Company and get ready to bike through challenging terrain as you embark on a quad trek.
Before you get started, you'll be given safety instructions and an introduction to the fully automatic 150cc Kymco quad bikes before going on a test ride to get a feel for the vehicle. Everything is covered, from helmets to overalls, so you can get dirty without having to worry, and it's the perfect activity for groups looking to let loose and try something new.
Take a Boat Tour along the River Tyne
Experience the beauty of Newcastle and its iconic waterfront by booking a tour of the River Tyne via The Stag's Balls. For a twist on a typical stag activity, hop aboard a party boat that's packed with fellow bachelors and bachelorettes, get the bar flowing with shots and hit the dancefloor to celebrate the upcoming nuptials.
Whether you choose to party on the dancefloor with free-flowing beers or enjoy the scenic views from the deck as you sail under the Millenium Bridge, taking a boat tour is a great alternative stag activity.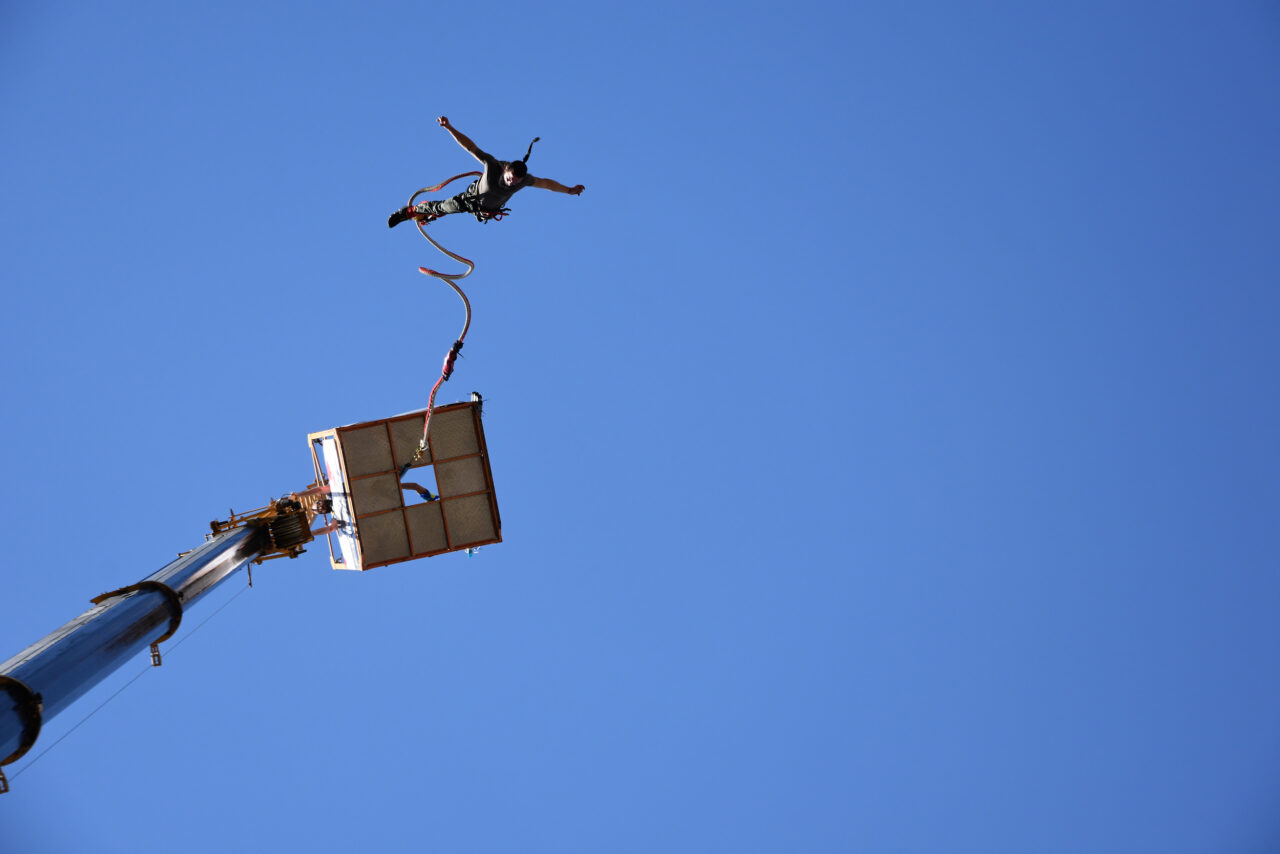 Go Bungee Jumping
If you and your group of mates are fans of extreme sports and are after an adrenaline-pumping activity that gets the blood going, bungee jumping is THE option for you.
And what better way to bond with your mates than by encouraging each other to take a 175 ft leap of faith from a crane at the River Tyne before the groom takes the giant leap into married life? Check out Yumping, the number one site for booking adventure sports online and see if you have what it takes.
Urban Axe Throwing
Unleash your inner warrior and bond with your mates by indulging in the ultimate stag party activity – axe throwing! Gather your pack and head to Game of Throwing in Newcastle City Centre and get trained by their axe masters before testing yourself in over 15 games with real axes.
The centre has a variety of axe-throwing packages available for all group sizes to suit any occasion. So bring your A-game and let off some pre-wedding steam before heading out for a well-deserved drink to celebrate your newfound skills.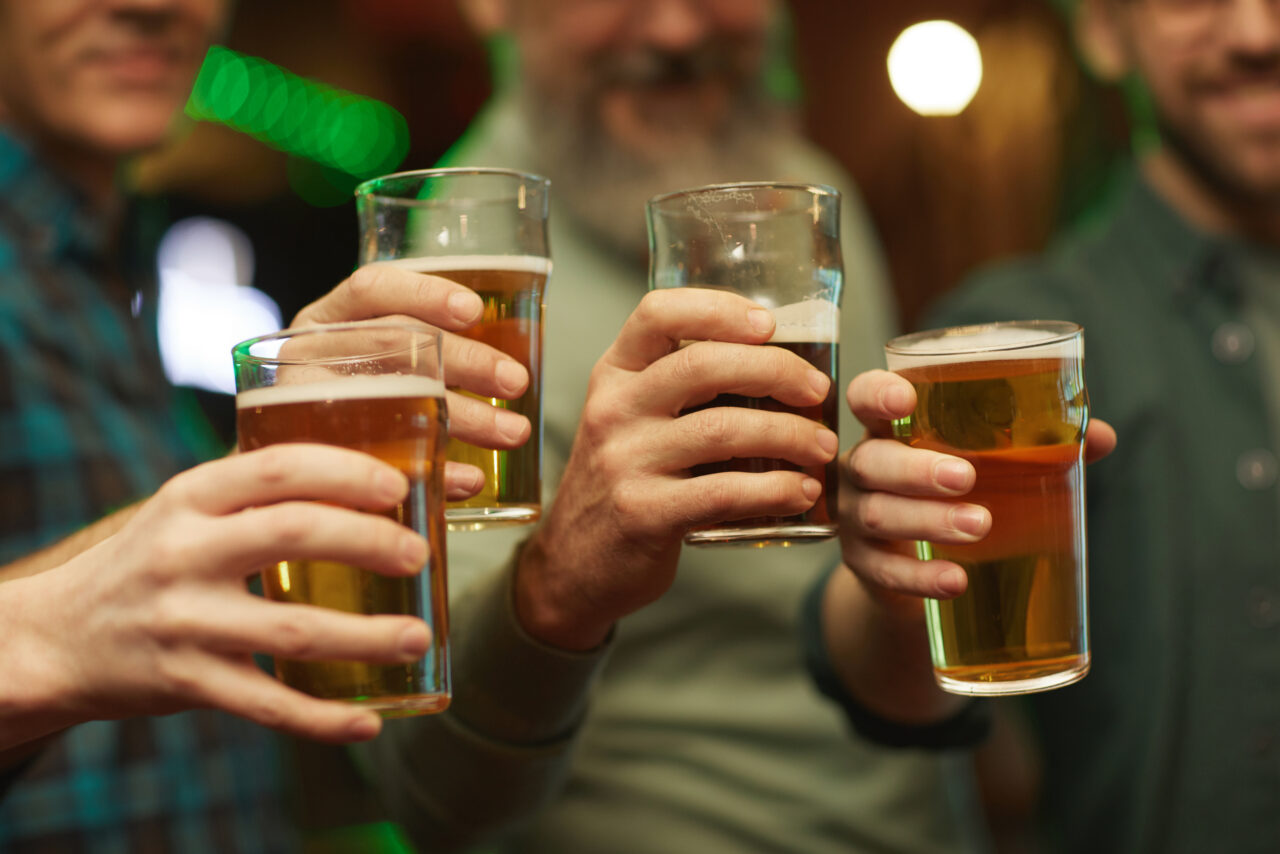 Go on a Geordie Pub Crawl
Explore the legendary Bigg Market by embarking on a classic pub crawl. This iconic area is renowned for its incredible nightlife scene and rich history, and what better way to experience it than with your group of mates?
Enjoy your stag night out as you hop from bar to pub and explore the city's most famous watering holes, such as Filthy's, Stein Bierkeller and Passing Clouds, to name just a few. Don't miss out and have a blast on the ultimate Geordie pub crawl.
Head over to the Diamond Strip
If you're looking for a night packed with partying, look no further than the Diamond Strip. If you're a fan of Geordie Shore, you'll know that the street is one of the show's main backdrops. That's because the city's most exclusive bars and clubs are all located here, meaning you can expect to see well-known DJs playing hits that'll leave you dancing until dawn and even the odd celebrity.
Check out ChachaBuchi, a cosy chalet-style bar, Howlers for some extravagant-filled fun or Verano, the exotic bar where it's always summer. Last but certainly not least, we'd recommend visiting Tup Tup Palace, where famous faces, including 50 Cent, Kanye West and Snoop Dogg, have graced this unique, multi-level club.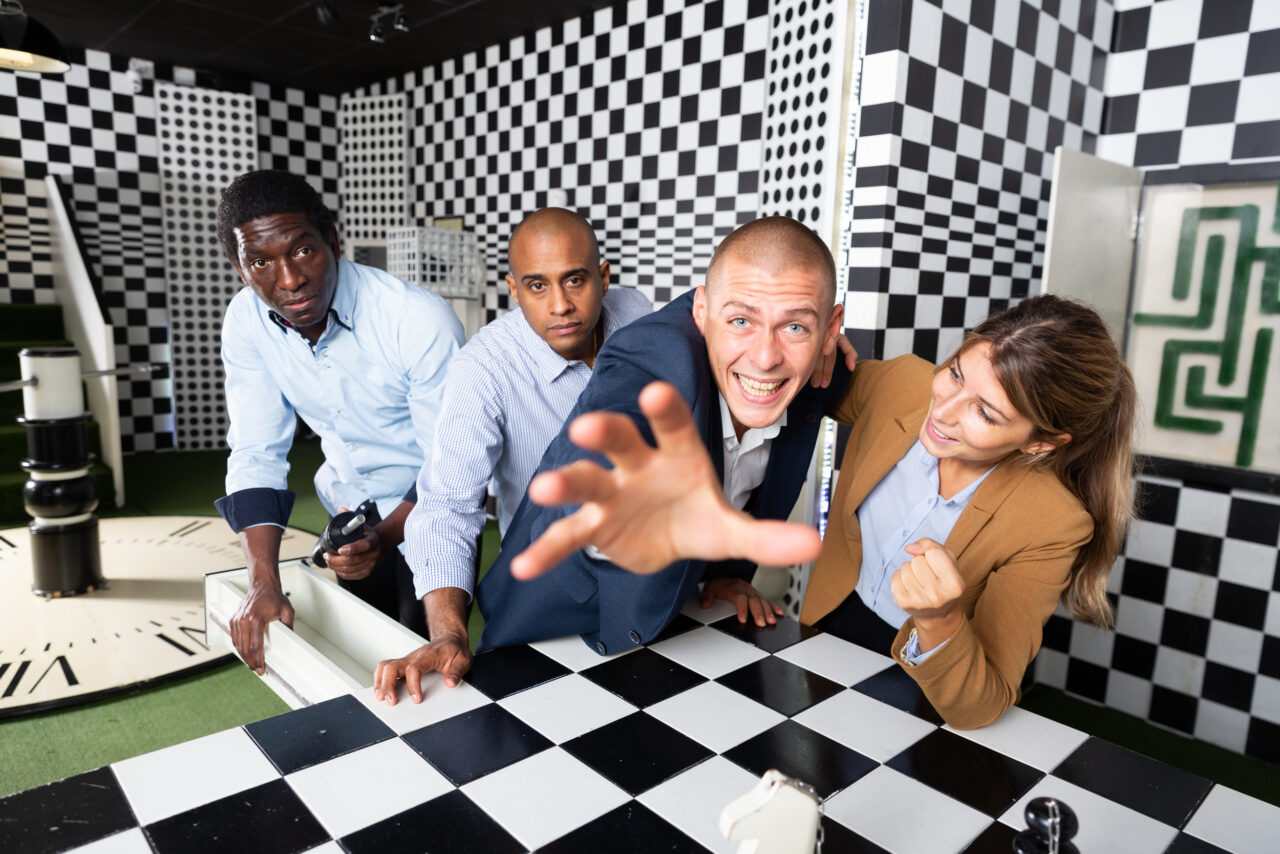 Try an Escape Room
Escape rooms are a popular stag-do activity, and for a good reason. You and your pals will be locked in a themed room and presented with clues and puzzles to solve within a specific time frame. Not only is it an excellent opportunity to test your problem-solving skills and bond as a team, but you'll also have a lot of laughs along the way.
Newcastle has various escape rooms with multiple themes to pick and choose from, whether you're interested in solving a classic murder mystery, Glass Onion style or escaping from a haunted house. Either way, an escape room will inject a good dose of healthy competition into your stag do, leaving you with plenty to chat about over some drinks later. So put your minds together and see if you have what it takes to break free.
Play a Game of Foot Golf
If you're still looking for fun things to do in Newcastle, add some friendly competition to your plans with a game of foot golf. This one-of-a-kind and addictive sport combines football and golf to create a game that'll have you cheering each other on. The objective is to kick a football into a sequence of oversized golf holes in as few shots as possible. The real beauty of the game, however, lies in your ability to strategically combine power and precision.
Book in advance with Morpeth Family Golf Centre, located just fifteen minutes from Newcastle, and enjoy an active day outdoors. It's an excellent activity for groups of all ages and abilities, ensuring that everyone who takes part has an epic time while being a great alternative for those who aren't fans of traditional stag activities like clubbing and drinking.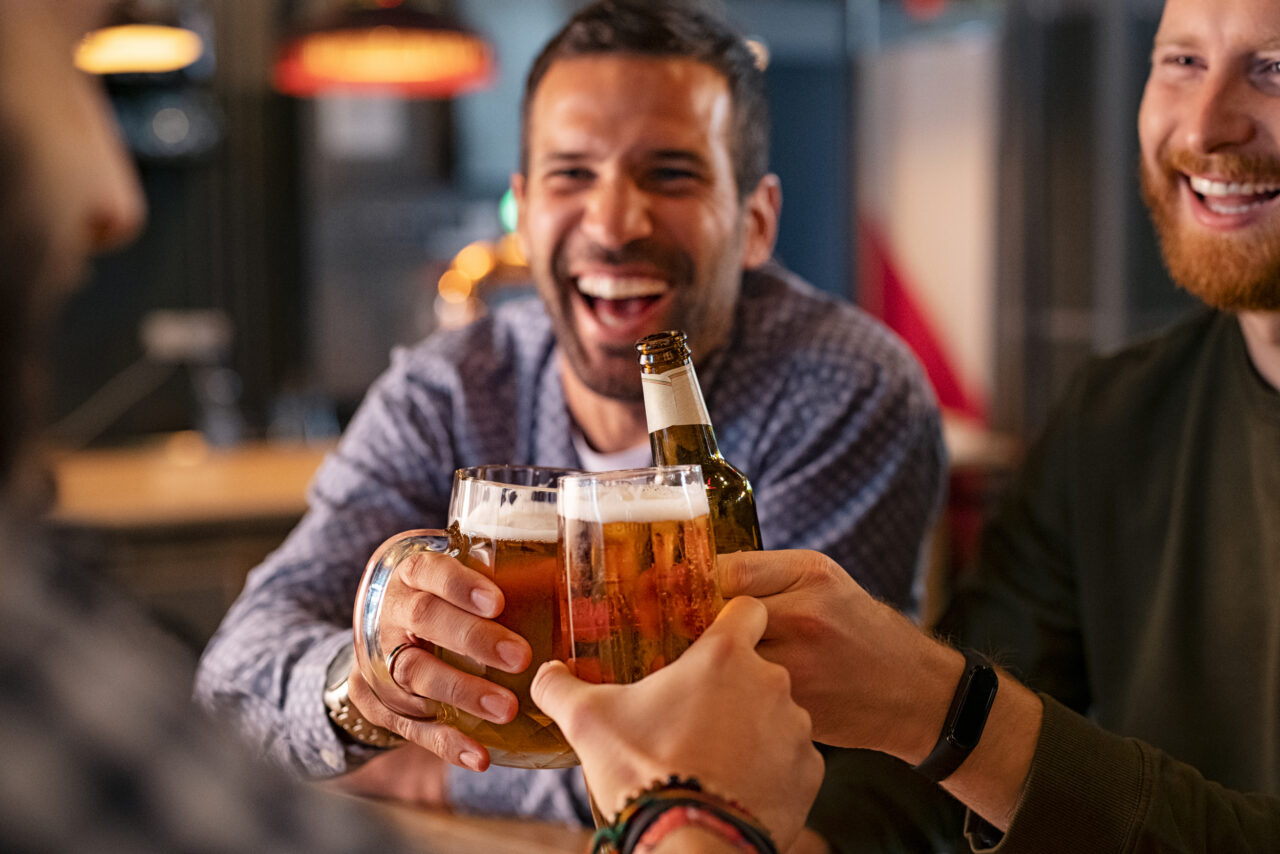 Newcastle – the Ultimate Stag Capital of the UK
So there you have it – some of the best stag-do ideas that Newcastle has to offer! Whether you're after a wild night filled with partying and clubbing on Newcastle's infamous Diamond Strip, engaging in adrenaline-pumping activities like bungee jumping or indulging in a more laid-back and elevated experience such as hiring a private chef through yhangry, there are endless options available for every type of stag do. So gather your best mates, plan out the perfect weekend and here's to the ultimate Newcastle stag-do experience.
FAQ's

Is Newcastle good for a stag?

Infamously known as a party city, it's easy to have a great stag do in Newcastle. From pubs, bars and clubs to fun daytime Newcastle activities such as foot golf and urban axe throwing, you'll be spoiled for choice in this northern city.

Should the stag pay anything?

While there are no hard and fast rules, one study found that 58% of best men thought the stag should go for free. Ultimately, it's down to the group or person organising the stag to decide.

How long does a stag do last?

The average classic stag will take place over an entire weekend.