Pizza Catering for Parties
Hire a private chef to cater to all your requirements, food preferences, dietary restrictions etc.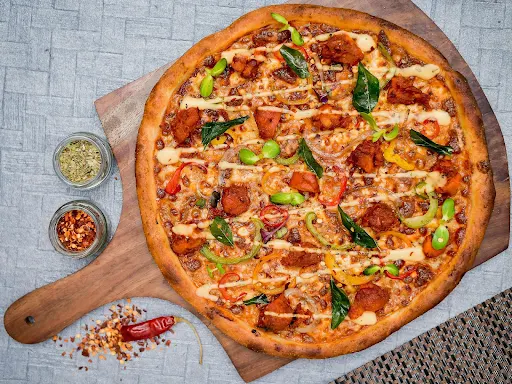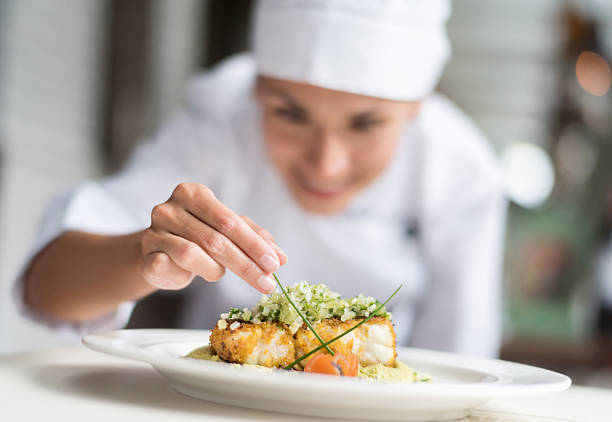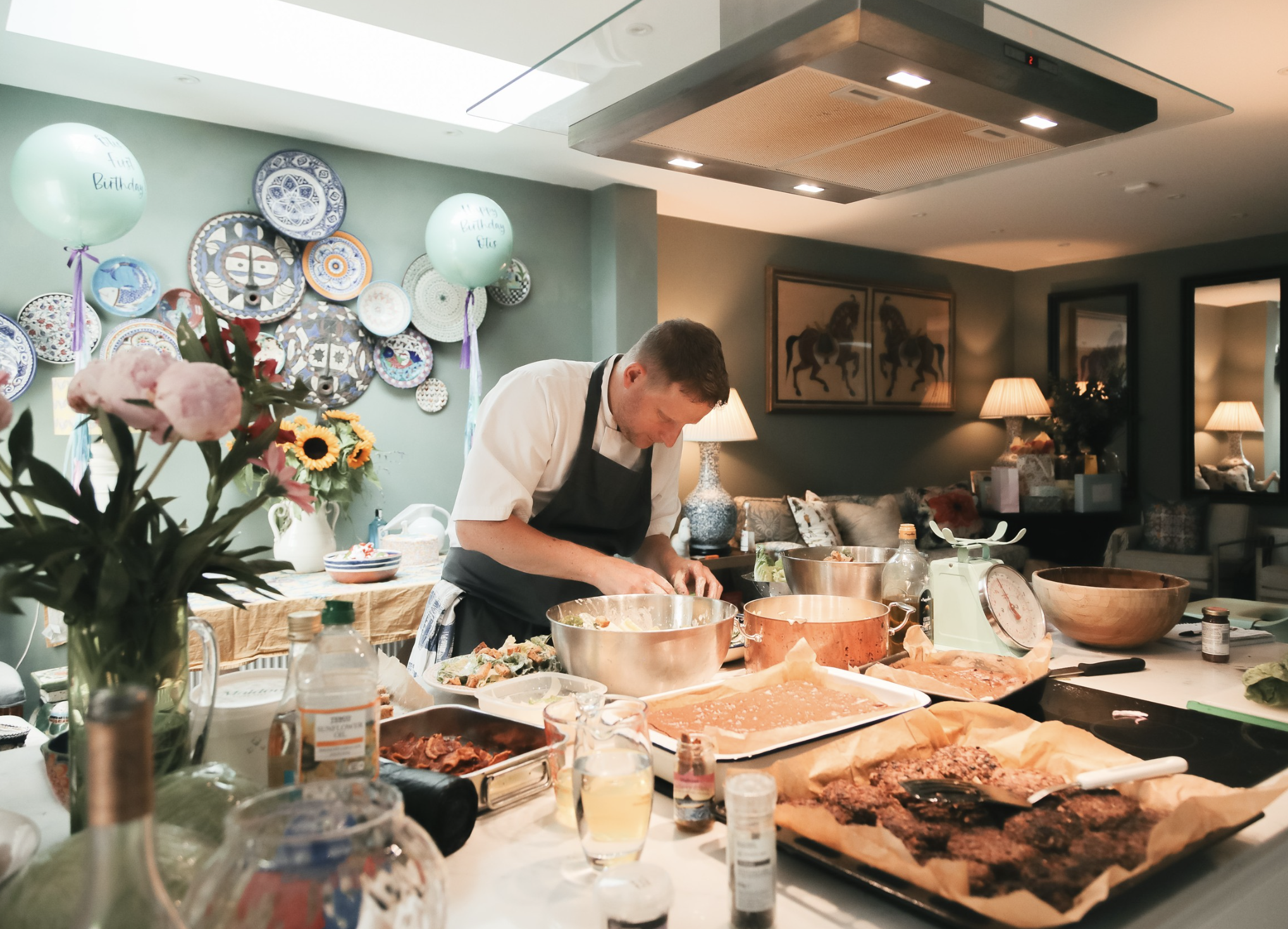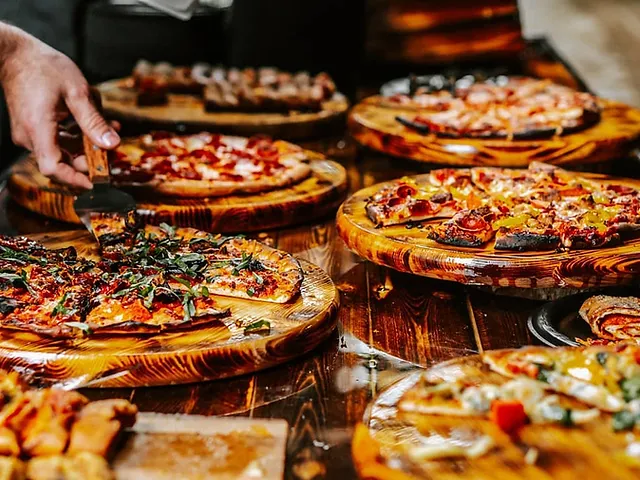 From Budget to Michelin Chefs
Our marketplace has chefs for every price range, cuisine and meal plan preference. Experience food cooked by world-class chefs

Dietary needs / Allergies
Work with your chef to co-create a menu that fully takes care of all your special needs, within your budget

Payment Protection
Your payment is only released to the chef by our platform, after they have satisfactorily provided the service

Cook & Serve or Delivery
If you have a kitchen, go for Cook & Serve option. If not, go for the Delivery option

Cancellations and Refunds
You can cancel and receive a full refund uptill 7 days before your event date.

Customer Support
Contact Us via email at info@yhangry.com, phone at 020 4525 5238 or Whatsapp at 07480543484
Hire from 1000+ yhangry chefs
What our Customers say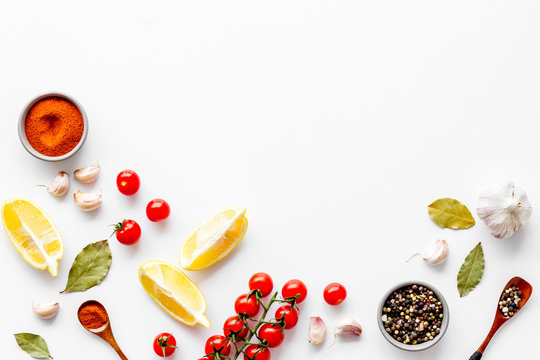 Our Top FAQs
What equipment do I need to provide?
Our chefs usually use the equipment (pots, pans, oven, stone etc), and serve ware (glasses, plates, serving platters, etc) in the customers homes. If you are low on equipment or need the chef to provide this, please add this into your request (this will cost extra). Once booked in, you can directly message or call your chef to confirm on the exact equipment required. In case of BBQ equipment, we suggest hiring from AllensHire as the best option as they deliver within 48 hours and offer both charcoal and gas BBQs.
What is the minimum spend?
The minimum spend is £196.
What happens once I book?
Once you have placed your order, you will receive a booking confirmation e-mail containing further details pertaining to your event and you can also chat with the chef via your account. You can always edit guest number or dishes post booking.
I want to see some example menus
Click on the Explore Menus button to see ready-to-book Menus and their price quotes in your cuisine of choice. Menus are also available on Chef profile pages.
Can I create a personalised menu?
Yes, you can suggest any dishes you'd like to your chef and work with them to co-create a menu that takes care of all your guests' preferences as well as dietary restrictions.
Catering using a private chef for any occasion
Browse private chefs near you, or let us find you one
Pizza Catering Services for Parties
The Perfect Party Food
Pizza is one such dish that just the thought is enough to make your taste buds dance with joy and your stomach rumble with anticipation. And if it's on your party menu, everyone from the young to the elderly will be delighted. With veggies, meats, cheese and sauces on a perfectly baked crust, pizza is a party in itself. But if you want to take your pizza party to the next level and impress your guests with the best of the best, you need to contact a good caterer.
Luckily for you, there are several great pizza catering services out there that can help make your dream feast come true! And we help bridge that gap by connecting you with various leading chefs who will be thrilled to whip up some mouth-watering pizzas for your next party.
Just imagine the enticing aroma of freshly baked pizza wafting through the air, the sound of cheese stretching as you take that first bite, and the joy on your guests' faces as they savour every last bite. And the best part? You can enjoy your own party without worrying about a thing. Our chefs will take care of everything from setup to cleanup.
Gluten-Free Pizza
In the wake of the pandemic, health and wellness have taken centre stage like never before. People are more mindful of what they put into their bodies, scrutinising ingredient lists with hawk-like precision. As a result, hosting a party that caters to everyone's dietary preferences can be quite a task. And for those who love pizza but require a gluten-free diet, the challenge is even greater.
But fear not, dear pizza lover! Thanks to our directory of top-notch chefs specialising in gluten-free pizza catering services, you can still enjoy a delicious pizza that's safe for those with coeliac disease and other food allergies. Hire a caterer from yhangry and enjoy a healthy and stress-free pizza party!
Pizza Toppings That Will Wow Your Guests
The essence of pizza is simplicity – a dough of simple ingredients that are dressed with lots of toppings. From classic cheese and pepperoni to exotic options like grilled pineapple or sausage, there's something for everyone to enjoy on a good pizza.
The chefs listed on yhangry's directory of pizza catering services know how to put together a dish that will wow your guests. So don't wait! Enjoy your dream pizza party by hiring a pizza caterer with yhangry today!