Bring the MasterChef Finalists 2022 to your home!
Enjoy dishes you have watched and drooled over on TV by MasterChefs! A truly unforgettable culinary experience that will leave you and your guests star struck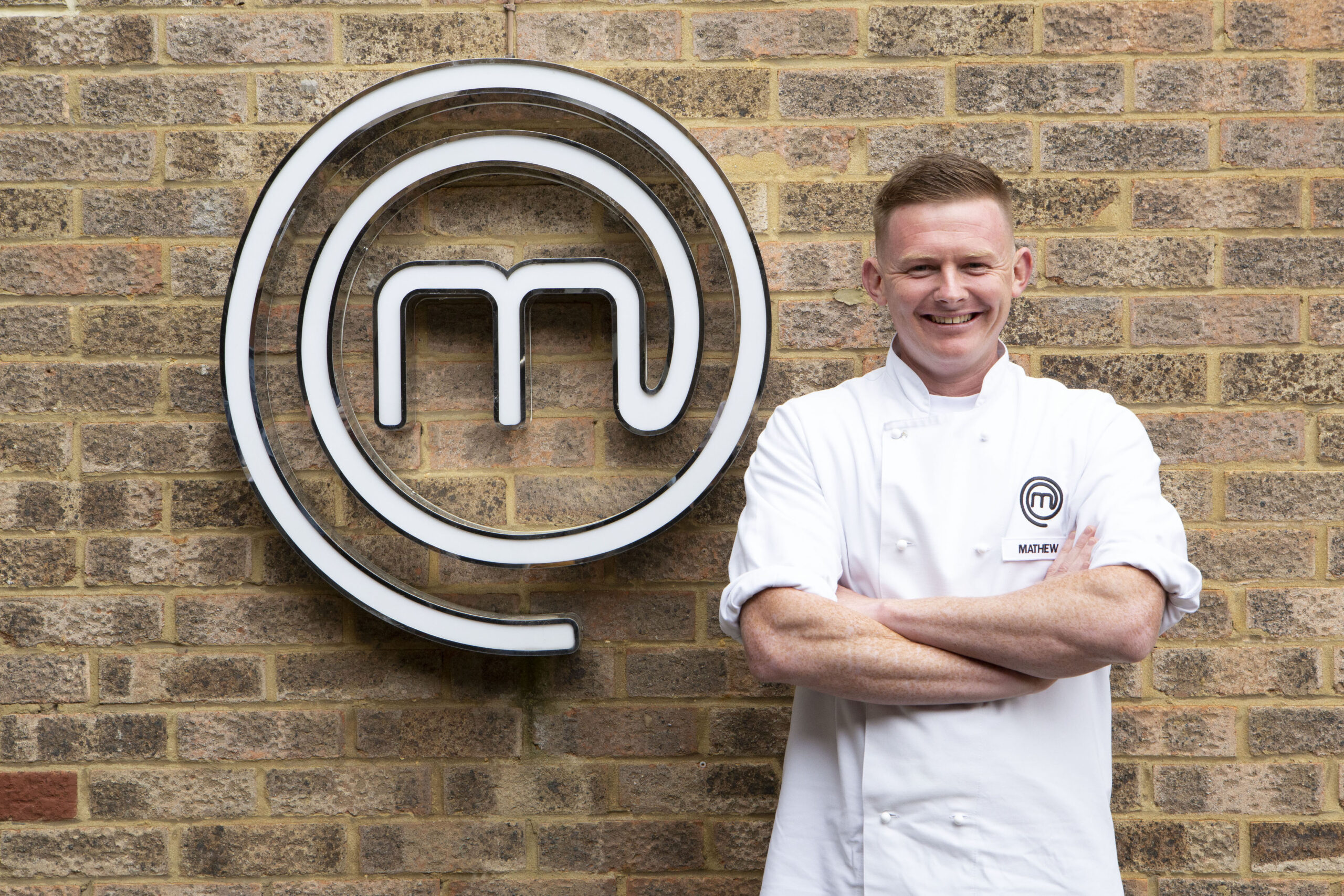 One of the UK's most revered cooking competitions, MasterChef is famous for its intense culinary scrutiny and the rollercoaster of emotions that comes with eliminations and survivals. The annually contested cooking competition, which airs on BBC as a reality show/cooking competition, is designed to produce the UK's best chef from tens of contestants.
The show is divided into two categories (professional and amateur) and four versions to keep millions of viewers entertained while exploring the depths of contestants' culinary skills.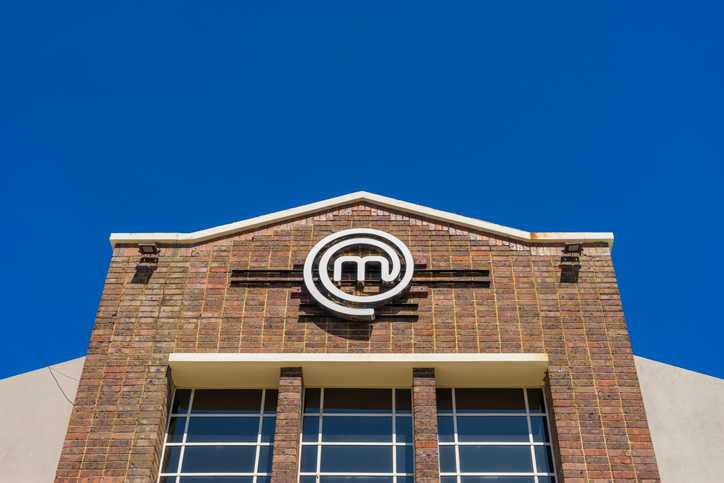 Beyond entertaining millions around the world, the competition also serves as the turning point in the careers and lives of winners and contestants. Needless to say that the show is not subtle in its over-the-top nature, with producers steadily focusing on the exaggeration of conflicts and backstories. But that's part of what makes the show interesting.
The chefs face a series of weekly culinary challenges that result in one or more contestants getting eliminated per episode until a few finalists and one winner emerges. Here's an excerpt of the 2022 MasterChef finalists to celebrate their strength and resilience throughout the competition.
MasterChef's 2022 Finalists
As explained above, the competition features different categories. However, for this article, we'll focus on just two:
MasterChef: The professionals
MasterChef UK.
MasterChef: The Professionals 2022 Finalists
Charlie Jeffreys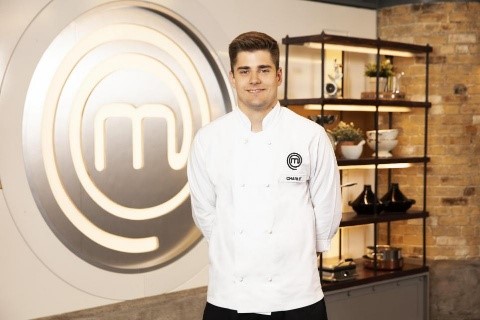 London-based Charlie is presently a senior chef de partie at Alain Ducasse at The Dorchester, where he's worked for several years. Although relatively young and humble, Charlie Jeffreys has worked up the ladder. He says his family and the chefs he worked with when he was a pot washer have guided his career to its current path. Jeffreys emerged as one of the top three finalists of MasterChef: The Professionals and is doing well for himself.
Sagar Massey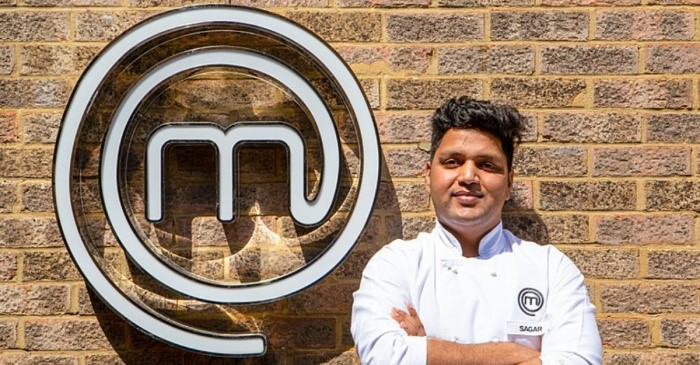 Sagar Massey is a self-driven chef who sees every meeting as an opportunity to learn new things. The Indian-born, Johnstone-based chef boasts a large bank of experience. He's worked at the Isle of Eriska, Martin Wishart's Loch Lomond, Rusacks St Andrews, and Mar Hall Hotel Bishopton.
Today, he's a senior sous chef at the Maroon Troon and a private chef for hire. Massey uses his passion for cooking to fuel his culinary exploits, and although he enjoys creating local and intercontinental dishes, he prefers cooking Indian cuisine.
Nikita Pathakji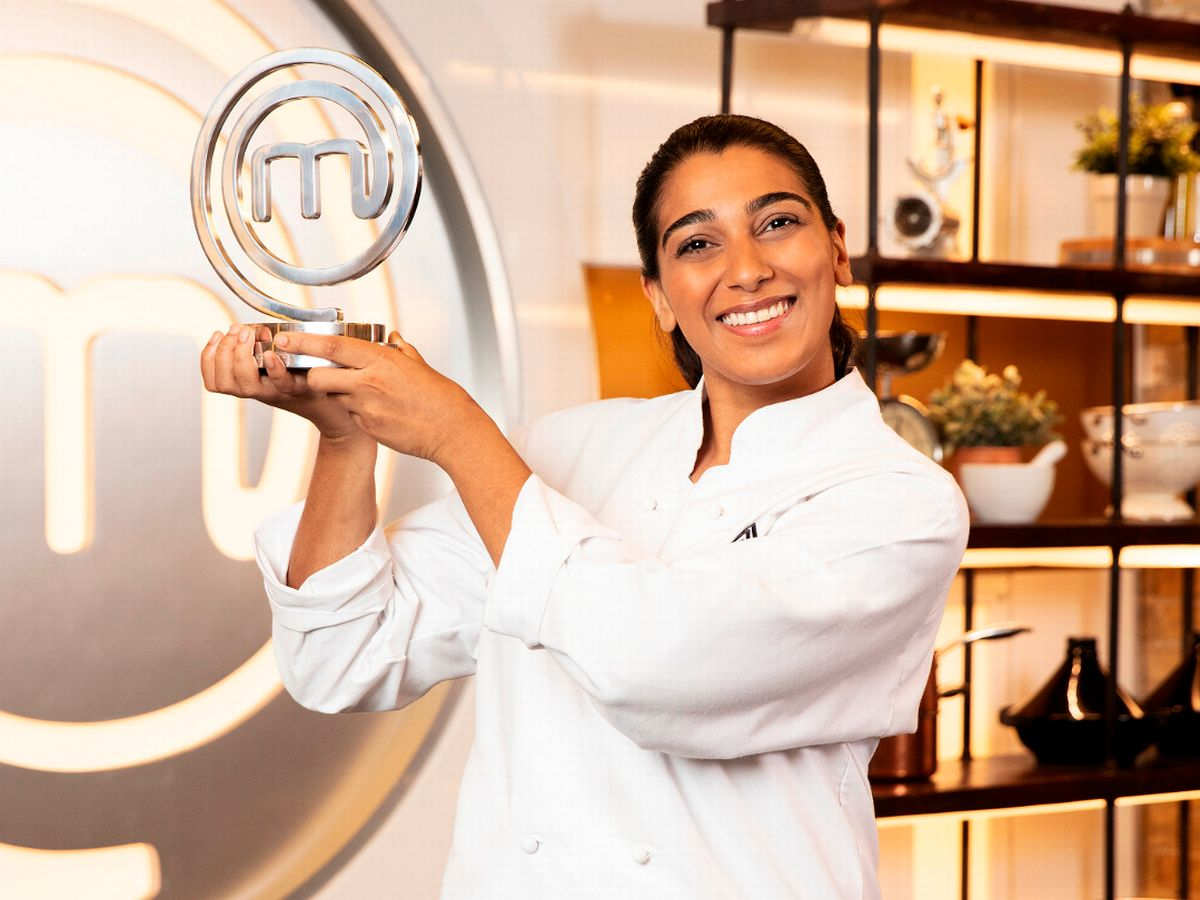 Derby chef Nikita Pathakji is a fearless chef whose culinary delights wowed the judges. She grew up in a close-knit family where food was an experience. Nikita started her culinary journey as an apprentice at the Lanesborough Hotel at 18.
Since then, she's worked with some Michelin Star establishments, including Claude Bosi. Her resilience and dedication to her craft won her the MasterChef 2022 trophy after an intense battle against 31 talented chefs. Pathakji is currently a junior sous chef at Kitchen W8.
James Checkley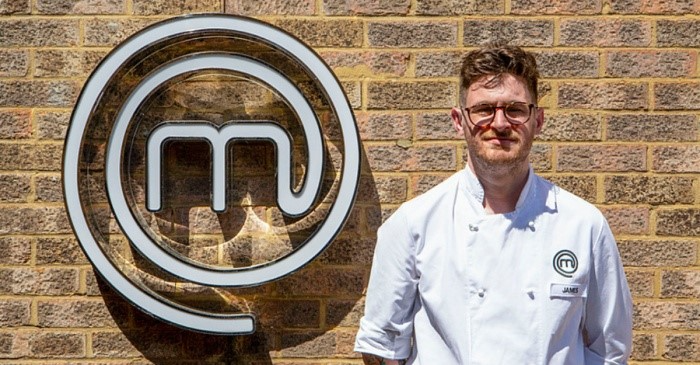 James Checkley is from Tiverton in Devon. He's of Angolan and Portuguese descent and admits he's still learning the reins of the culinary niche. James says his passion came from watching his mother cook as a child.
James, who gave up training to be an architect when working in a Portuguese restaurant, entered the competition to advance his culinary skills. He succeeded as he scaled through the stages to emerge as one of the finalists. James says he's a do-or-die kind of person when it comes to work, and it has helped build his dedication to his craft. He works at The Galley Restaurant in Topsham as their head chef.
Find MasterChef: The Professionals 2022 Contestants on yhangry
Yhangry hosts reputable chefs and culinary experts on its platform. Some of the MasterChef: The Professionals 2022 contestants you can find on yhangry include:
MasterChef UK 2022 Finalists
The amateur version of the 2022 competition plunged 45 cooks into an intense battle that lasted seven weeks. Meet the amazing chefs that emerged as finalists:
Eddie Scott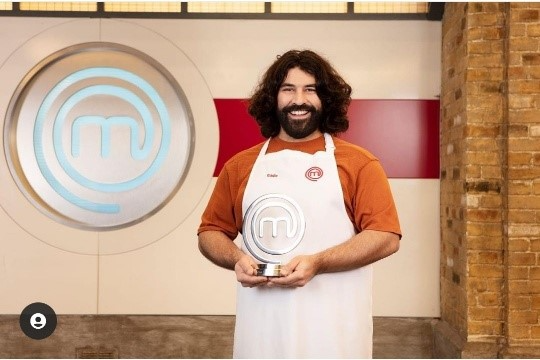 Eddie Scott emerged as the overall winner of the 2022 MasterChef UK amateur competition. The Beverley-born cook is also a marine pilot who served in the Merchant Navy. While flying will always be a passion, Chef Scott has fully transitioned to cooking.
After the competition, Scott began working in the Gordon Ramsey three-star Michelin restaurant in London. The talented MasterChef champion reveals he draws inspiration from his love for classic French cuisines but occasionally surprises dinners with the addition of Indian culinary flavours.
Pookie Tredell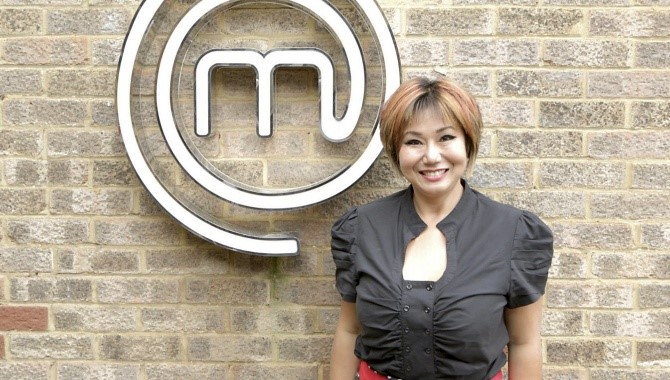 Beauty salon owner Pookie Tredell is a dynamic chef who loves to explore different recipes while cooking. Although her Chinese origin significantly influences her culinary skills, she still prides herself on her ability to prepare most intercontinental foods while throwing her unique style into the mix.
She's inspired by her desire to cook delicious, flavourful and visually appealing meals that'll put a smile on people's faces. With her improved culinary skills, Chef Pookie now participates in food demonstrations nationwide.
Radha Kaushal-Bolland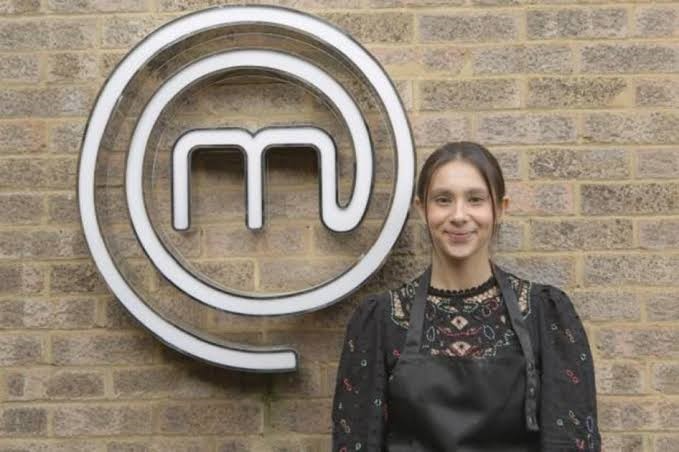 Law graduate Radha from Bradford has left her legal ambition to become the 'Spicy Flexitarian', the successful private dining service she launched that features some of her MasterChef creations.
Chef Radha has since become a regular in food festivals and schools, where she intends to inspire the next generation with her cooking skills. She now works as a demi chef de partie at Goldsborough Hall, Knaresborough.
Book MasterChef Contestants, Finalists and Champions on yhangry
Whether it's a birthday party, wedding anniversary or a private event, you'll want to provide a culinary experience that'll have your audience talking for weeks, and that's why you need a reputable chef to handle all your food needs in any event.
Yhangry is an intermediary platform that connects you to the most revered private chefs and caterers. Whenever you need a chef for your event, you can use the website to choose from England's finest chefs.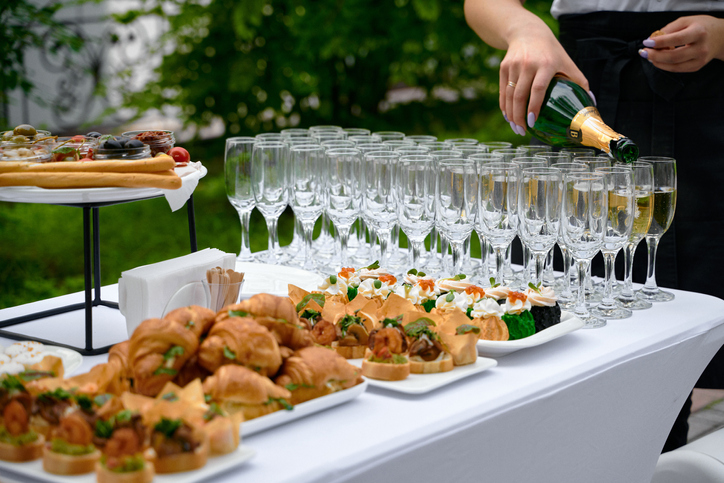 So, whether you're looking for MasterChef champions, finalists, contestants, Michelin star chefs or celebrity chefs, you'll find them on yhangry. Whatever event you envision or the kind of guests you expect, you'll find chefs that'll serve your needs by providing top-quality catering services.
The yhangry platform doesn't just list chefs and leaves you to figure out the best fit. The platform describes each chef by providing detailed reviews of their menus, recipes, offered services and different events they handle. You can also find client reviews of each chef detailing their past job performances.
Yhangry's in-demand culinary experts have versatile expertise and can prepare cuisines of different heritages as authentically as they should be. Thus, whether you want Asian, African, Mediterranean, Mexican, Italian, French or British cuisine, you'll find expert chefs and caterers that'll deliver beyond your expectations. Our chefs are also open to customising their cuisines and menu to accommodate any dietary preference or restrictions you may have.
Yhangry's chefs are accessible; you can communicate with them to finalise your requirements. These chefs offer inclusive and comprehensive services in addition to cooking and serving meals. You can find chefs offering clean up, table service, a wait staff, wine pairing or even table decor. So, choosing a yhangry chef absolves you of several party planning responsibilities. Request a free quote to access these amazing services. 
FAQs

Who needs a personal chef?

Individuals who want to enjoy freshly-cooked meals at their homes or events need personal chefs. One of the services that yhangry private chefs offer is daily and weekly meal preps that your household can enjoy. 

Can I choose from a menu?

Absolutely. Browsing the profiles of different chefs gives you access to their sample menus that feature the dishes they've prepared for past clients. You'll find a menu that suits your choice. However, if you don't, you can always consult the chef to inquire about their willingness to customise their menu to your preferences.

How do I choose between chefs?

With a little under 300 registered chefs on the yhangry platform, it can be challenging to choose the best because they're all the best. Nevertheless, to make a great choice, review each chef's profiles, menus, events covered, availability and services. Choosing chefs and caterers that tick all your boxes is essential for the satisfaction of both parties.
Hire MasterChef Finalists 2022 on yhangry

From Budget to Michelin Chefs
Our marketplace has chefs for every price range, cuisine and event type. Experience food cooked by world-class chefs

Dietary needs / Allergies
Work with your chef to co-create a menu that fully takes care of all your guests' special needs, within your budget

Payment Protection
Your payment is only released to the chef by our platform, after they have satisfactorily catered to your event

Cook & Serve or Delivery
If you have a kitchen, go for Cook & Serve option. Your chef will do grocery shopping and clean up. Else, go for the Delivery option

Cancellations and Refunds
You can cancel and receive a full refund up till 7 days before. Your payment is protected until after the event

Customer Support
Contact Us via email at info@yhangry.com, phone at 020 4525 5238 or Whatsapp at 07480543484
What our happy Customers say
Top FAQs
How much does it cost to book a Masterchef finalist?
A lot more reasonable than you would imagine 🤗 You can book in a MasterChef starting at just £41 per person upto £250 per person on the higher end. Costs depend on availability of chefs, the day (weekends are more premium) and type of menu (extensive menus are more premium).
Can I create a personalised menu?
Yes, you can suggest any dishes you'd like to your chef and work with them to co-create a menu that takes care of all your guests' preferences as well as dietary restrictions.
What types of events can the Masterchef finalists cater for?
These chefs can cater to all events — starting from an intimate couple's dinner to a large family gathering.
How can I see sample menus of these chefs?
Just click on the chef you want to explore to go to their profile page. Here you will be able to see their bio, sample menus, instant book menus, reviews, etc.
What happens once I book?
Once you have placed your order, you will receive a booking confirmation e-mail containing further details pertaining to your event and you can also chat with the chef via your account. You can always edit guest number or dishes post booking. You will receive the menus and place cards via post. On the day of your event, the chef will arrive with the ingredients to cook a delicious meal for you while you relax with your friends.