MAIDA VALE & NOTTING HILL
SHOPS, PUBS & RESTAURANTS
We've asked the food-loving yhangry team for their favourite local shops and restaurants, and unsurprisingly, we uncovered numerous 'Google-star-worthy' gems.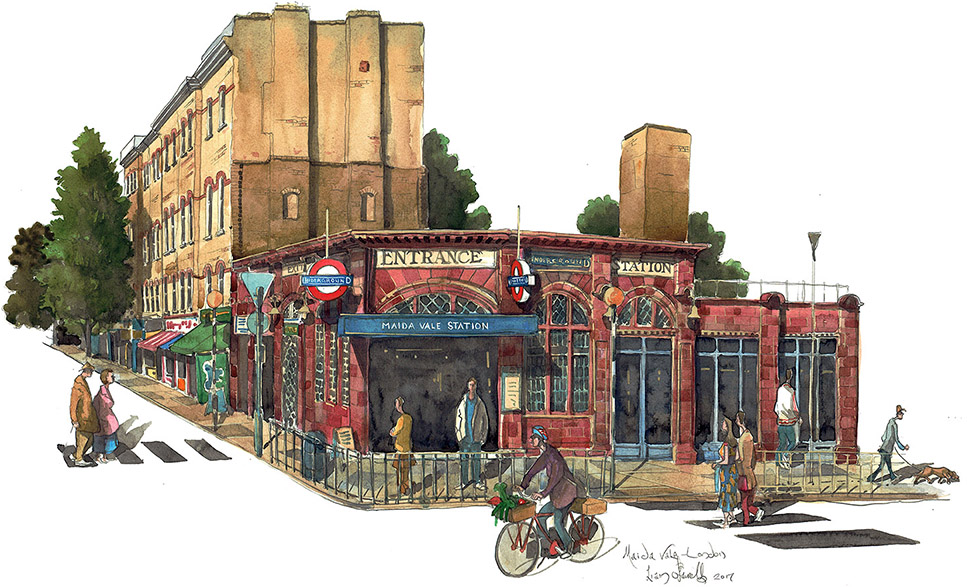 Sharing is caring and we've collated our crowdsourced wisdom about local restaurants and shops in each area. Our Head of Ops Usman lives around Maida Vale & Notting Hill and he has shared his 10 favourite restaurants along with a simple quote about each place.
Notting Hill is probably the most popular residential area in Central London. It has easy access to Hyde Park and Holland Park. It boasts with outdoor activity options, and it has impeccable food options such as Michelin Starred establishment The Ledbury or Instagram famous "Buns from Home". In addition, Portobello Road offers many artisan cafés and unique vintage clothing shops.
Maida Vale is just a stone's throw away, north of Notting Hill. It's considered more quiet and less 'sceny'. You'll see elegant red brick Victorian houses on Warwick Avenue as well as Maida Vale's quiet and quaint side roads. Residents stroll along little Venice waterway and enjoy leisure activities at Paddington Recreation Ground – a decent sized park with lots of open green space, many tennis courts and a gym. If you're looking for a less crowded park for your next picnic, check out Paddington Rec and visit a restaurant from Usman's list!
1. Tavernaki Portobello: "This local restaurant is blowing up"
Not understanding what's on the menu is always a great sign of authenticity. Tavernaki is the hottest new Greek eatery in London and as a huge fan of Greek food (Opso and Milos are two places I used to love) this was immediately savedin my 'Want to go' list. Usman say's the lamb shoulder and octopus are must-order dishes.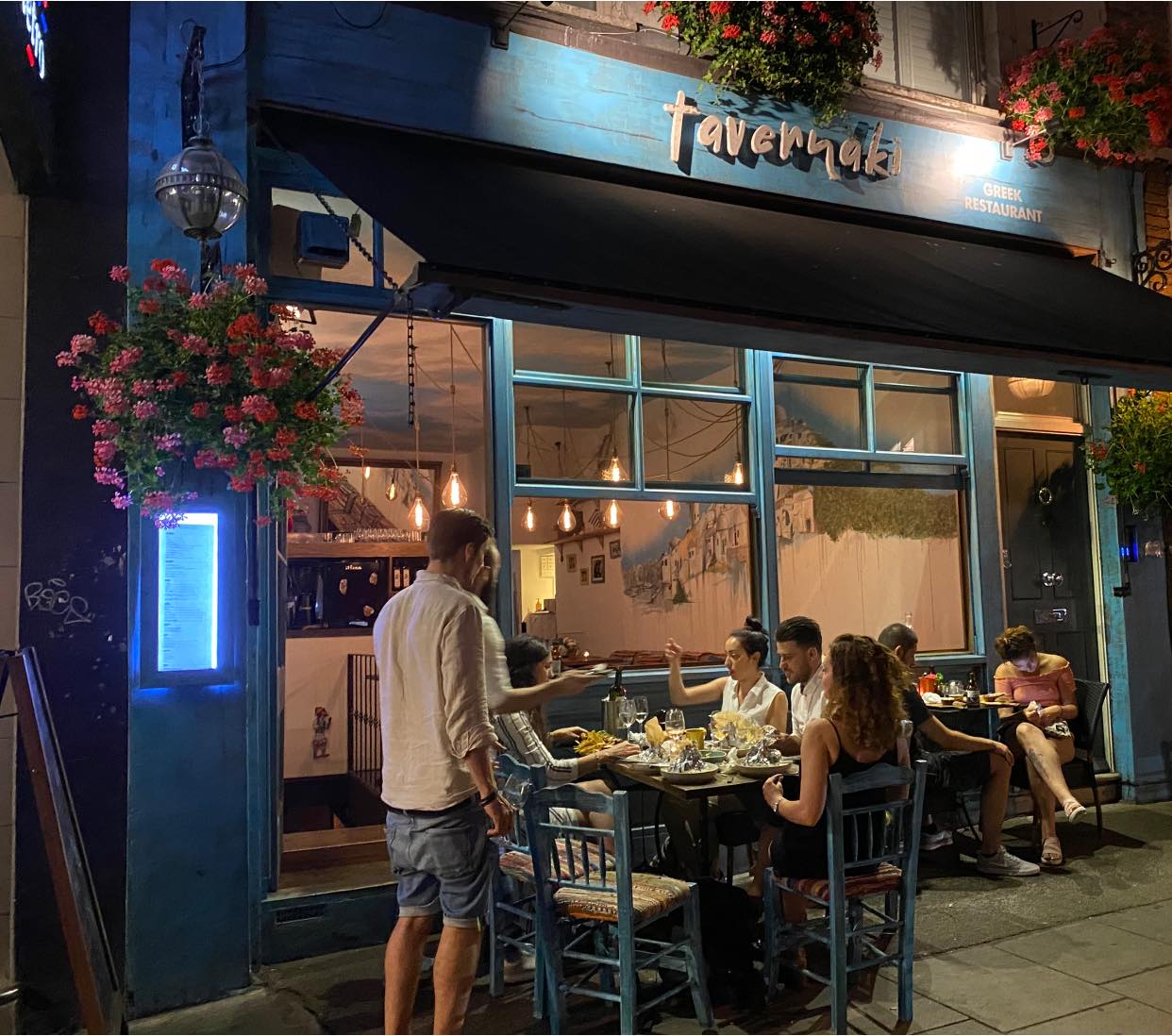 2. Sushi Murasaki: "Good local sushi restaurant"
Truly tucked away so well that even residents had to stumble upon it, Sushi Murasaki is Maida Vale's best kept secret and you have to try the yuzu honey tea, it's very commonly served in Japanese restaurants all over Asia but rarely found in London.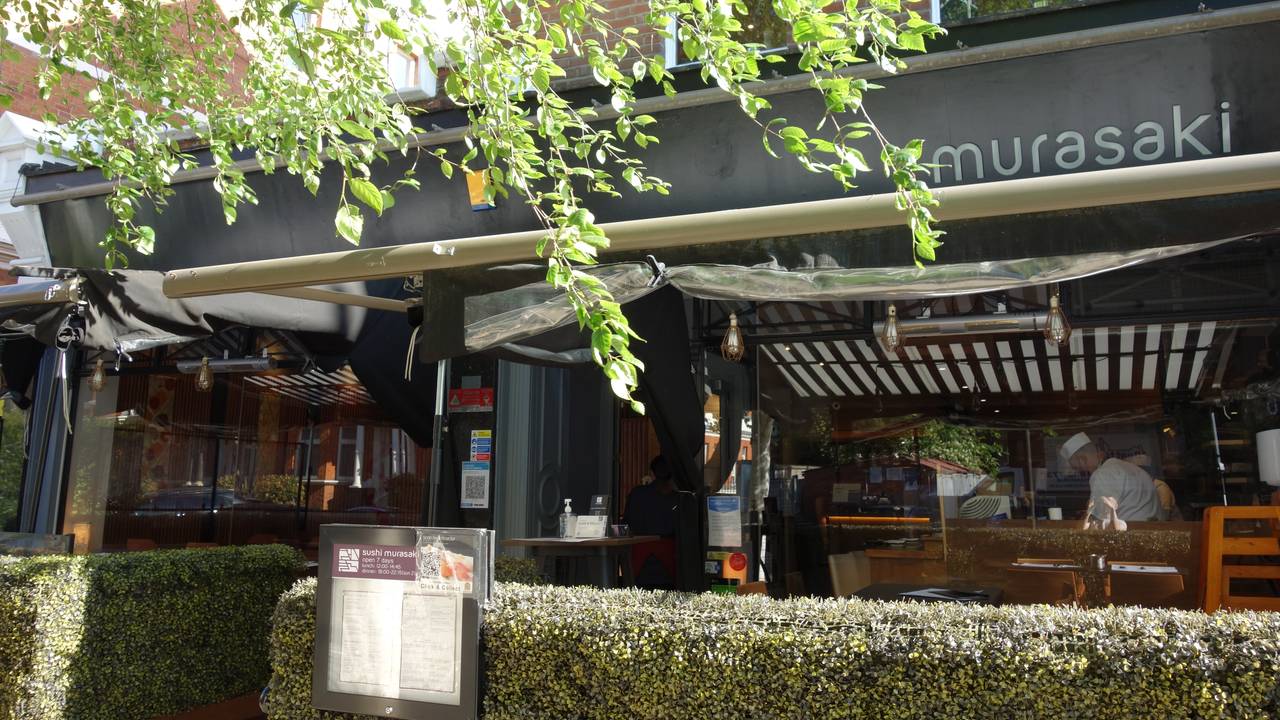 3. Tokyo Pizza: "Fusion Italian/Japanese pizza place"
Very quirky spot for fusion pizza! If you're looking for a traditional pizzeria vibe – stay away! This place has some unexpected pizza topping combinations and whether you end up loving or hating, it's worth the experience. Try the Wagyu steak pizza, salmon pizza and the mochi garlic bread.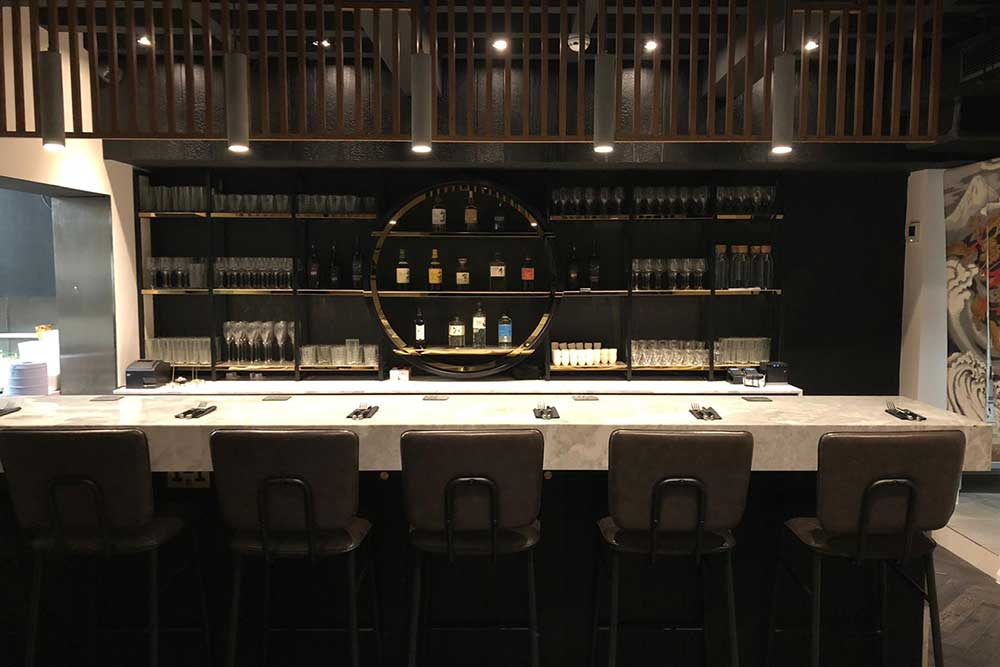 4. Fez Mangal: "Good local Turkish restaurant"
Close to Portobello Road and with a 'very Turkish' atmosphere. Food is delicious and portions are generous. Lamb shish is great as well as their mixed kebab platters.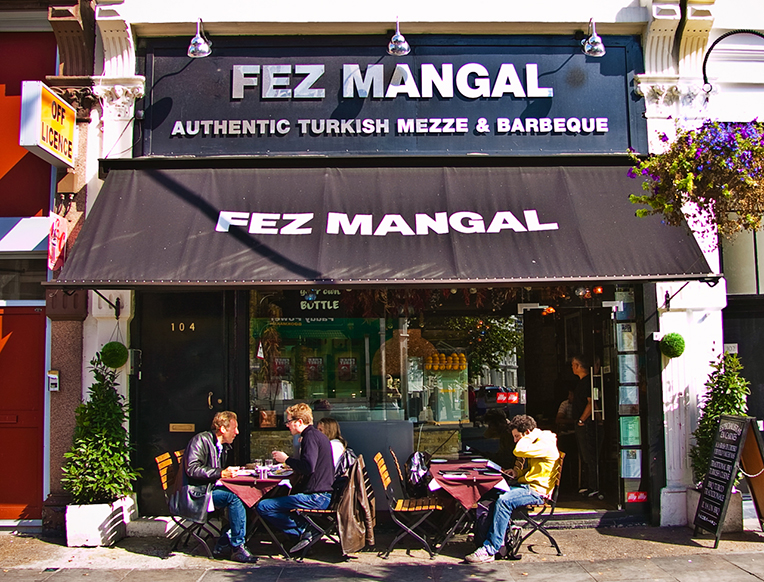 5. The Hero of Maida: "Nice pub with great menu"
Usman's quote says it: expect fresh oysters and a decent steak tartare at the Hero of Maida! Very unpretentious yet un-publike menu paired with the best publike relaxed atmosphere.
6. The Cleveland Arms: "Epic roast"
Coming here for a traditional Sunday roast is a MUST. For startesr: try their scotch eggs and croquettes, which are delicious!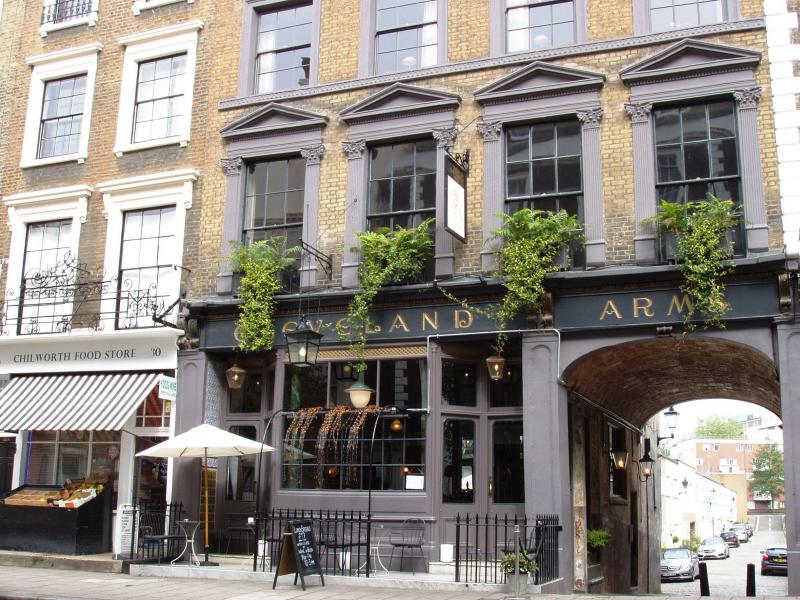 7. Sunday in Brooklyn: "Epic pancakes"
We've all seen them on Instagram the single or double layered pancake which looks more like a cake than anything coming out of a pan. We would love to speak to the chef and get hold of their secret recipe for making those divine pillows of pure edible goodness.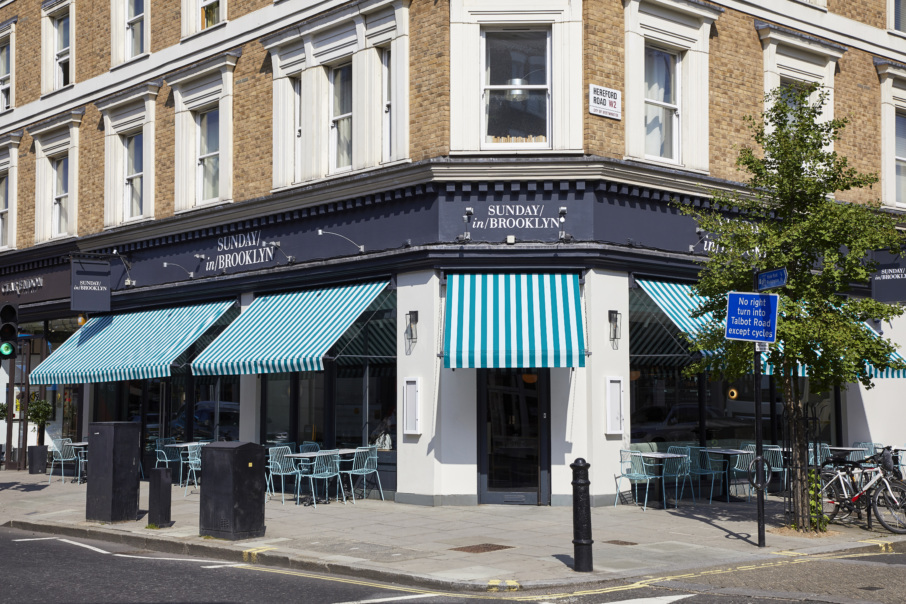 8. Chelo London: "Upscale-y Iranian"
A tiny but very popular restaurant with a lot of attention to detail. Must try the traditional Iranian kebab 'Juje Torsh' and BYOB if you want to have alcoholic drinks which they don't serve there.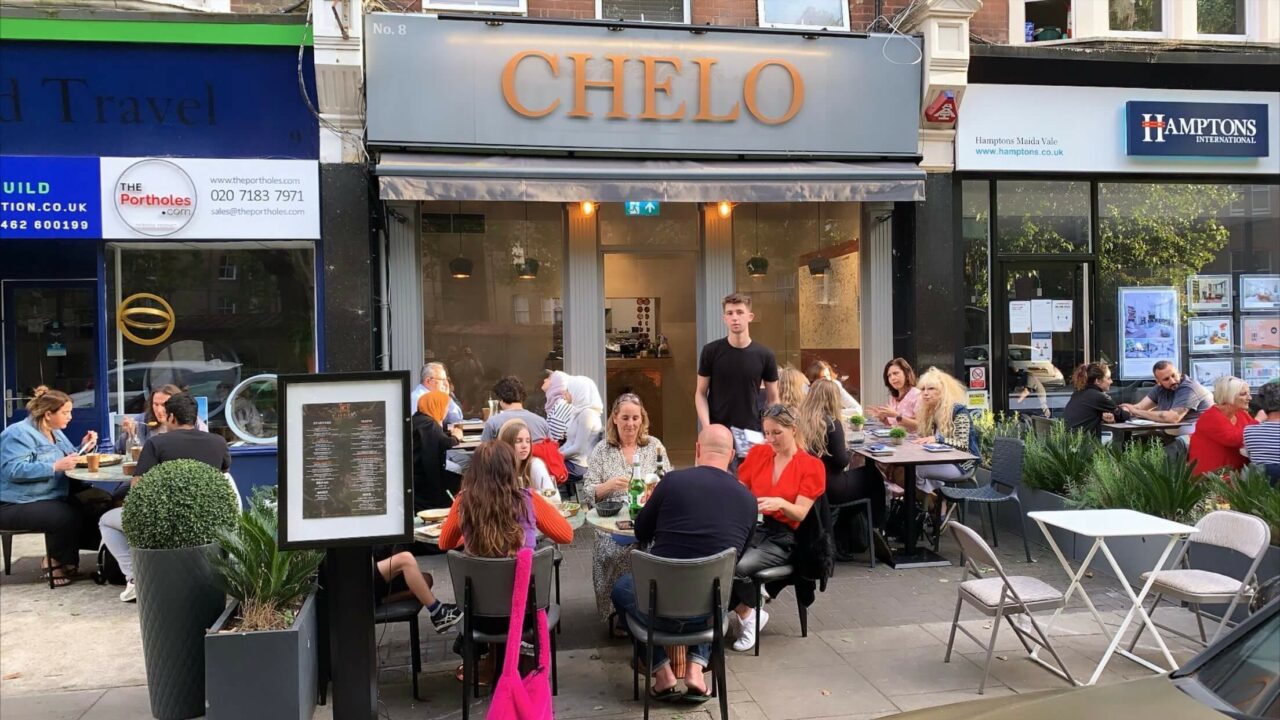 9. Kish Persian Restaurant: "Awesome Turkish/Iranian food"
Another Iranian recommendation – if you cannot tell yet, let me spoil it for you: Usman is a big fan of Middle Eastern cuisine. A bit more traditional compared to Chelo, with menu that covers all the classics which are executed very well.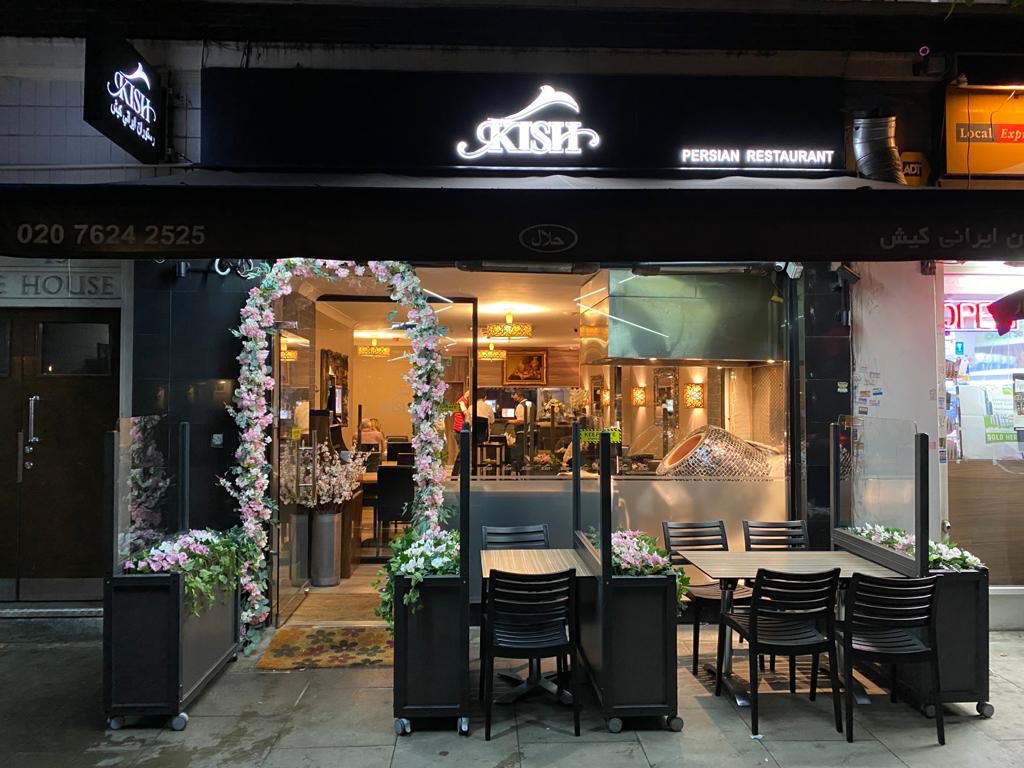 10. Khan's Restaurant: "Super authentic Indian"
No frills, just authentic food and in great portions. Khan's is the perfect local restaurant for spontaneous Tandoori chicken cravings or a hearty Indian dinner to combat the Sunday scaries.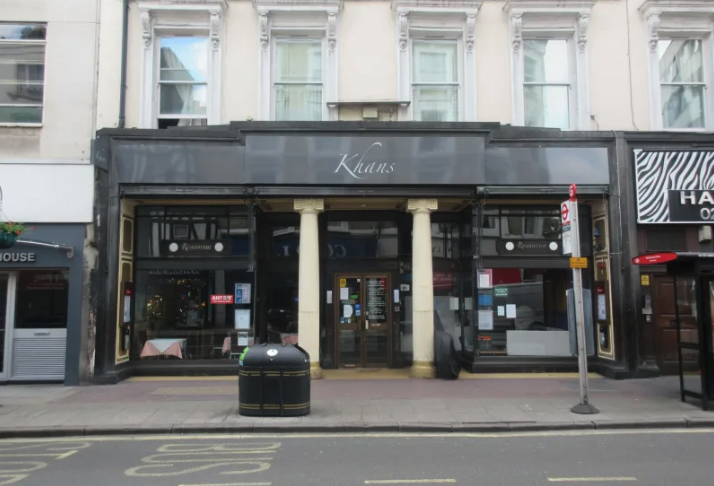 About us
Yhangry is a private chef platform which has been featured on Dragons' Den. If you are looking to stay in instead of going out to local shops and restaurants, you can find and book local chefs to cook for any occasion. You simply choose from our chefs' menus starting from £25pp. The chef will bring the shopping, cook up a feast and clean up in the kitchen, so you get to enjoy time with your friends and family without having to worry about the cooking.