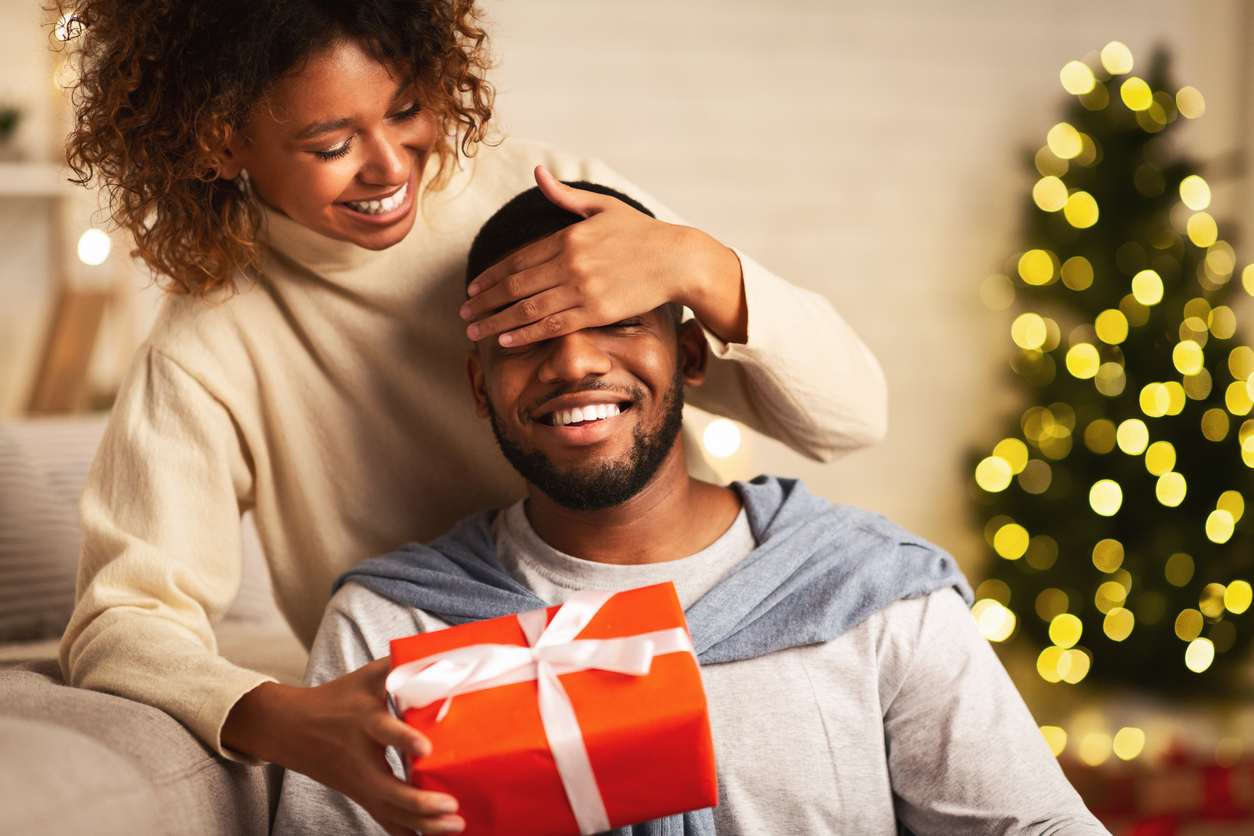 Thinking of the perfect Christmas gift ideas for the men in your life may seem like finding a needle in a haystack, but it doesn't have to be. We've done the heavy lifting for you, curating a list of unique and thoughtful presents that will impress even the most discerning gentleman. Whether he's a gourmet enthusiast, a tech lover, a grooming connoisseur or simply a man who enjoys life's finer pleasures, we've got you covered. So sit back, relax and explore our curated selection, filled with charm and elegance for this festive season.
1. Exquisite private-dining experience
Here at yhangry, we firmly believe that food is more than mere sustenance; it's a language that tells stories and creates connections. That's why the first gift idea we recommend is an extraordinary private-dining experience. Yhangry lets you browse a range of set menus and skilled chefs for your event. Perhaps the recipient has a love for rustic Italian flavours, a fondness for sophisticated French dishes or a desire for avant-garde fusion cooking; our talented chefs can design a bespoke menu that caters to his every whim. Whether you want to book a Michelin-star chef or surprise the recipient with his favourite cuisine, yhangry helps you bring restaurant-style food to the comfort of one's home. It is more than a gift—it's a moment that will be savoured and remembered.
So why wait? This is a Christmas gift idea for men of all tastes. You can treat your father to a family BBQ feast or your partner to a romantic evening with fine dining. Moreover, these professional cooks can also cater to specific dietary requirements or special requests. Simply get a quote today and enjoy an unforgettable culinary journey right at home.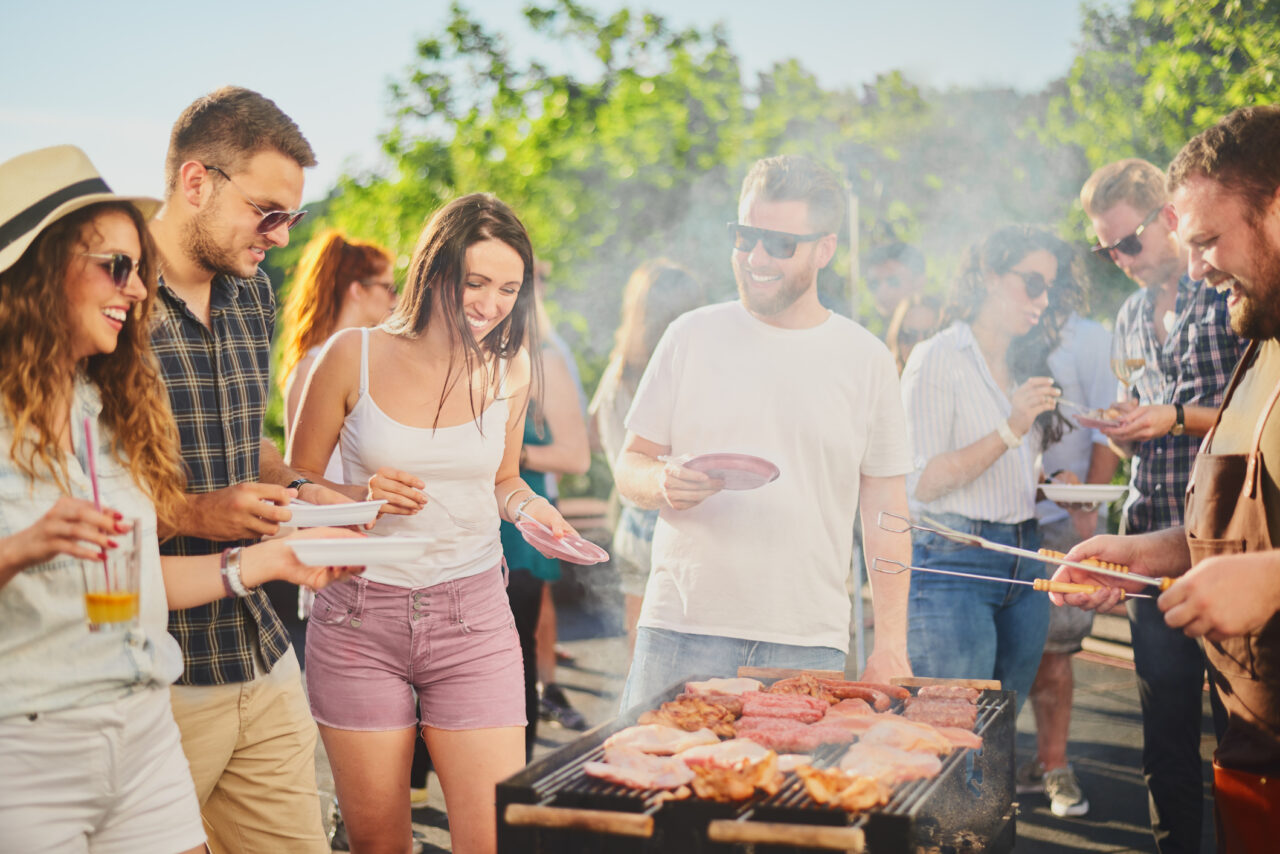 2. Craft beer subscription
If the gentleman in your life enjoys a cold pint without any fuss, consider gifting him a craft beer subscription. Numerous providers offer monthly assortments of the finest artisanal brews from around the world, introducing him to novel flavours and unique creations. It's a splendid opportunity for the recipient to explore the expansive world of craft beer without splashing on countless brewery tours. Each delivery will remind him of your thoughtful gift, making it a Christmas present that truly lasts.
3. Vintage vinyl record player
A fusion of the old and new often makes for an intriguing gift. For the music-loving man in your life, a vintage-style record player offers a touch of nostalgia paired with a modern twist. Alongside the appealing aesthetic, a high-quality record player will provide superior sound, taking his music enjoyment to the next level. The rich, warm tones of vinyl offer a listening experience that digital can't match, and the tactile nature of putting on a record is a pleasure in itself. If your gift receiver already has a solid record player, look for interesting vinyls to encourage his love for music! Opt for his favourite artists or find a compilation from their preferred decade.
4. Personalised whiskey decanter set
Whiskey is a drink to savour, and a personalised decanter set can elevate his enjoyment to new heights. This gift combines class, elegance and a personal touch that makes it genuinely unique. The decanter can be etched with his initials or a short message, making this not just a functional item but a keepsake to treasure for years to come. Paired with a set of quality whiskey glasses, this present will add sophistication to his evenings and opulence in his space.
5. Wireless charging dock
In our ever-connected world, tech gadgets are integral to daily life. If you're shopping for a man who loves his gadgets, make his day a little easier with a modern wireless charging dock. These space-saving devices can power a phone, smartwatch and wireless earbuds simultaneously. Besides being practical, a sleek and stylish dock also offers an elegant touch to his workspace or bedside table.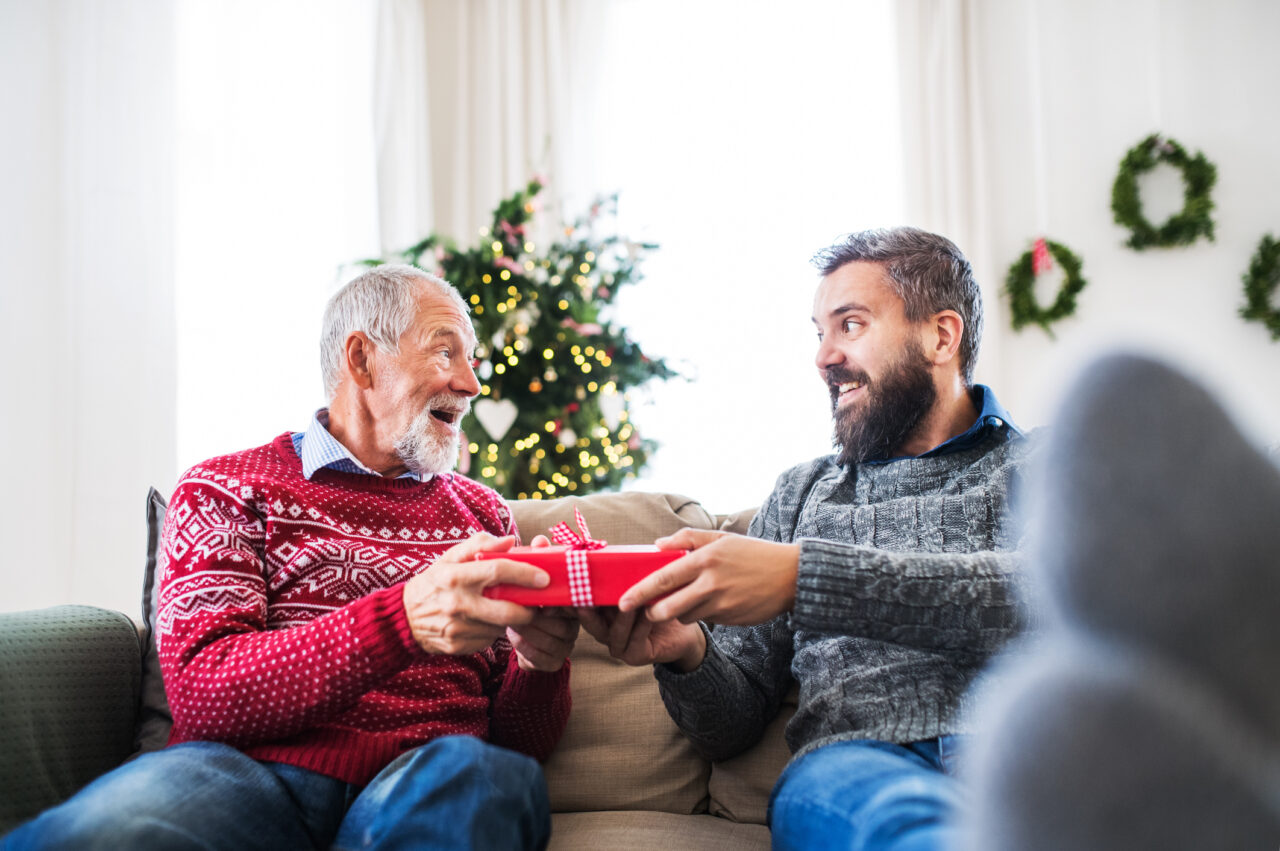 6. Wine aerator
A wine aerator is a must-have for any wine aficionado. This nifty device enhances the wine's flavour and aroma by infusing oxygen into it, mimicking the process of letting wine breathe in a decanter but doing it in a fraction of the time. Whether opening a bottle for a special occasion or a casual evening at home, the aerator will ensure that every glass is served at its full potential. It's a perfect Christmas gift idea for men who appreciate the finer things in life.
7. MasterClass subscription
Christmas is a time for indulging passions, and a MasterClass subscription could be the ideal gift for a man who loves to learn. With access to classes taught by professionals at the top of their respective fields, he could learn cooking techniques from Michelin-starred chefs, writing skills from bestselling authors or film-making from acclaimed directors. Each class provides an immersive learning experience he can enjoy at his own pace.
8. Men's spa day
Indulgence isn't strictly reserved for the ladies. A luxury spa day is a gift that allows any man to unwind, de-stress and luxuriate in an array of treatments designed for relaxation and rejuvenation. A session could include:
A deep tissue massage to ease any tension.

A revitalising facial treatment.

Access to spa facilities like a steam room or sauna.

It's not just a day out; it's an opportunity for him to reset and revitalise.
9. Leather bound journal
For the reflective man who enjoys recording his thoughts, charting his ideas or simply keeping his daily tasks organised, a sophisticated leather-bound journal makes for a lavish gift. More than a simple notebook, a leather-bound journal exudes a certain charm. Its tactile cover, quality pages and sturdy binding elevate the act of writing into a sensory experience. Furthermore, the personal nature of a journal can resonate deeply, making it an intimate, considerate gift.
Be sure to think of his style when shopping. You might choose a journal with a monogram or a thoughtful inscription for a personal touch. Each time he pens a new entry, he'll be reminded of your gesture, embedding you into his most cherished moments.
10. Bespoke cocktail kit
If your man harbours an inclination for mixology, the art of crafting cocktails, a bespoke cocktail kit could be just the ticket. This isn't just about mixing drinks; it's about the joy of creation, the satisfaction of balancing flavours and the delight of sharing a well-made cocktail. When choosing a kit, opt for professional-grade tools – a quality shaker, a balanced stirring spoon and a precise jigger. What's more, an array of cocktail recipes from professional bartenders adds an additional layer of authenticity.
You could take this gift a step further by hosting a cocktail evening with your friends and letting the man in your life work his mixology magic. Don't forget to hire a private chef for the occasion to provide the perfect canapes and nibbles for your guests.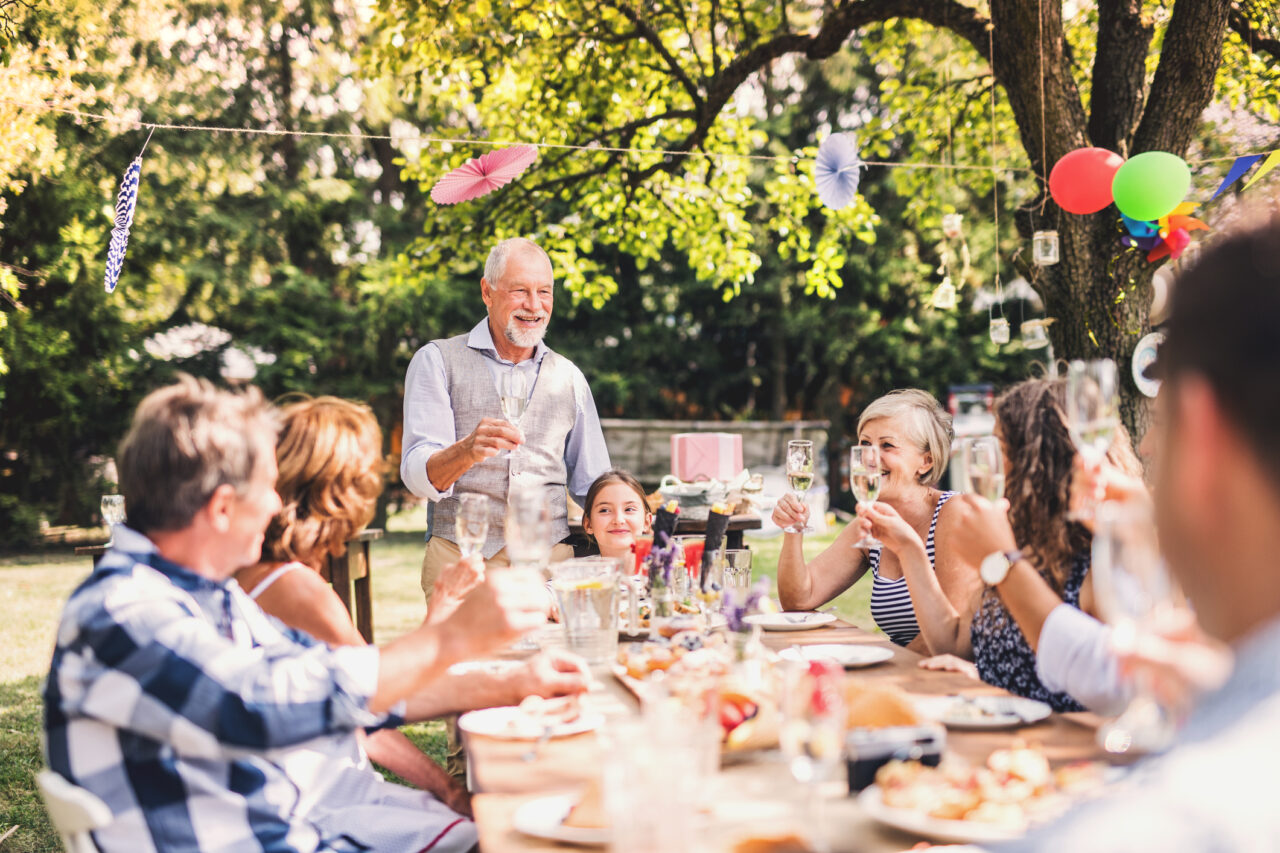 11. Smart home assistant
In this era of interconnectedness, where technology seamlessly integrates with our daily routines, a smart home assistant could be a wonderful gift. This compact device can streamline his day with handy features like controlling other smart devices and setting reminders or calendar events. In addition, it can play his favourite tunes, provide news updates and even assist with recipes. A home assistant is an exciting gadget that provides entertainment and a home management system all rolled into one.
FAQs

What Christmas present should I buy for a man?

Choosing the perfect Christmas present for a man depends on his tastes and interests. At yhangry, we recommend starting with a gift that combines luxury and personalisation, such as a private dining experience. Other ideas could include:

A craft beer subscription for beer enthusiasts.

A vintage vinyl record player for music lovers.

A personalised whiskey decanter set for the liquor connoisseur.

What to gift men ideas?

When looking for gift ideas for men, consider their interests, hobbies and lifestyle. Does he enjoy cooking or fine dining? A private dining experience through yhangry could be the perfect present. Although, if he's a tech enthusiast, consider modern gadgets like a wireless charging dock or smart home device. Remember, a gift that aligns with his interests and demonstrates thoughtfulness will always be well-received.

What are good Secret Santa gifts for men?

If you're seeking Secret Santa gifts for men, there are plenty of options that don't break the bank but still feel considerate and personalised. For the foodie, consider gourmet spices or high-quality olive oil. Alternatively, a well-crafted beer glass could be a hit with a beer lover. Always remember to consider the recipient's preferences to ensure your gift hits the right note.