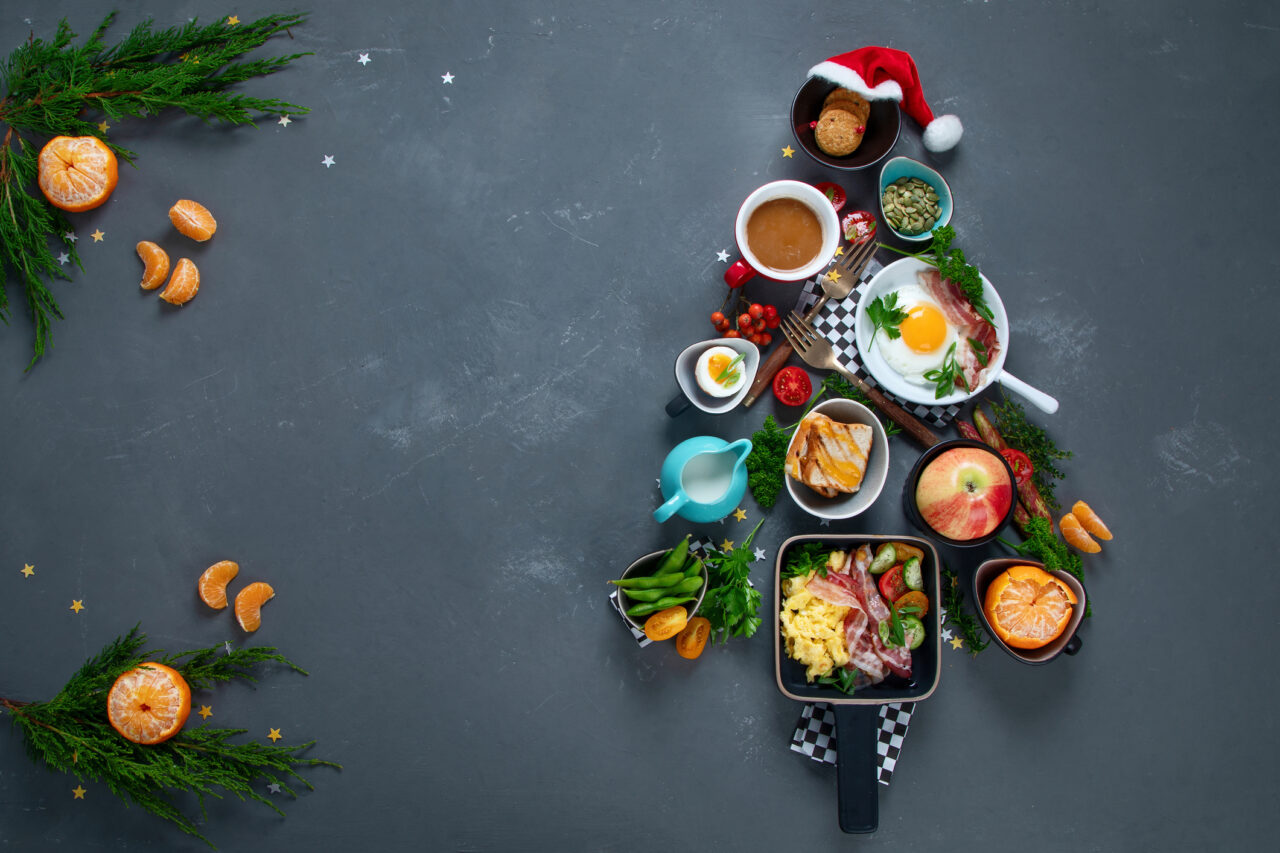 The first rays of light on Christmas Eve bring a flutter of excitement in our stomachs. As enthusiasm mounts and a sense of anticipation fills the air, families gather to revel in the festive season and its eve, often regarded as the most magical time of the year.
Christmas Eve is a celebration in itself. Some families use December 24th to finalise some last-minute itineraries while others sit back and relax in each other's company. Nevertheless, Christmas Eve breakfast is a big deal.
They say breakfast is the most important meal of the day, so before the day breaks, there should be a feast like no other. Sure, coffee, eggnog, spiced tea, and a spread are nice, but December 24th only comes once a year. So, you may need to up your game this season.
Essentially, an amazing Christmas Eve breakfast sets the tone for the celebrations ahead. It strengthens traditions and inspires laughter, conversations, and bonding, especially when done right. This is why you should entrust your Christmas Eve breakfast to the seasoned professionals at yhangry.
Hire a yhangry Breakfast Caterer for Christmas Eve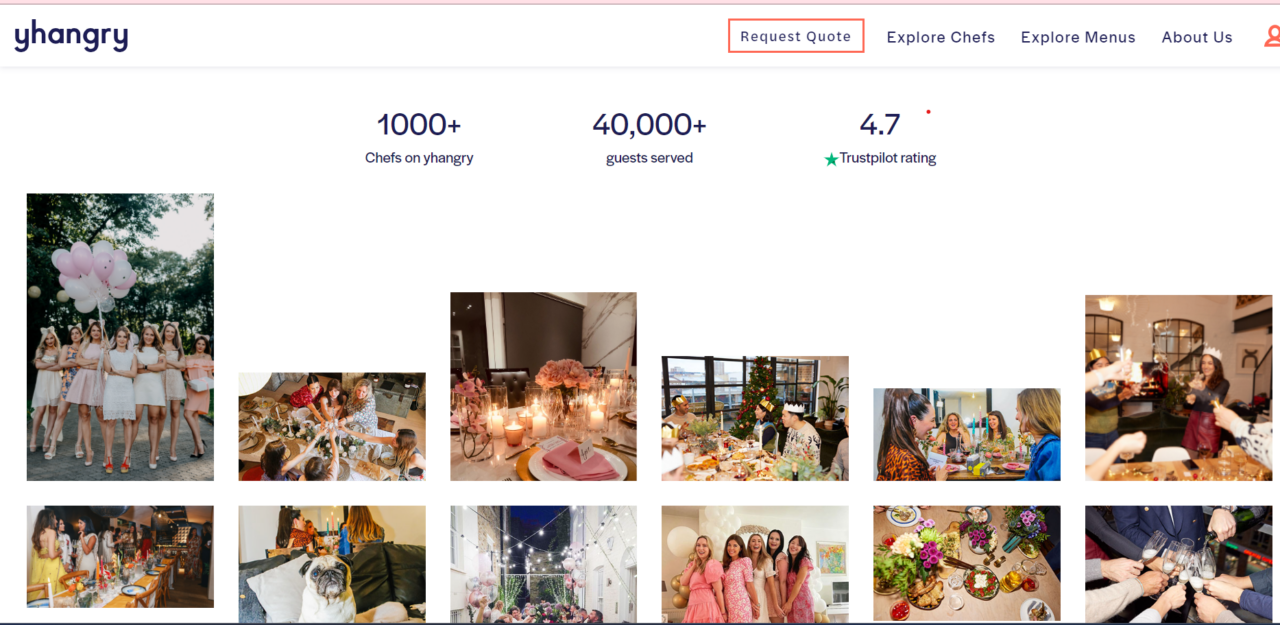 Imagine this: it's Christmas Eve morning and the air is filled with the joyous laughter of children. Everyone's donned their festive pyjamas, and engaging conversations are flowing freely. In the midst of all this merriment, you find yourself confined to the kitchen.
If this is true, it's only a matter of time for the Christmas spirit to be sucked out of you, turning you into the Grinch. You don't want this. Luckily, with yhangry, you can put your feet up this Christmas Eve and let our breakfast caterers do all the heavy lifting.
With our wide selection of in-demand culinary experts, chefs, and caterers with enviable experience, unmatched expertise and accolades, we eliminate the stress of catering at Christmas breakfasts, whether big or small, so you can focus on what truly matters — celebrating Christmas and its eve with your family.
Our breakfast caterers satisfy every culinary need. Since it's Christmas Eve, they will offer festive menus matching your family's and guests' preferences and requirements. Plus, we don't forget about the little ones, as child-friendly options will also be included.
With a yhangry breakfast caterer, you can make Christmas Eve morning magical for your entire family and guests. Browse our chefs' profiles and request a free quote today!
A Breakfast Like No Other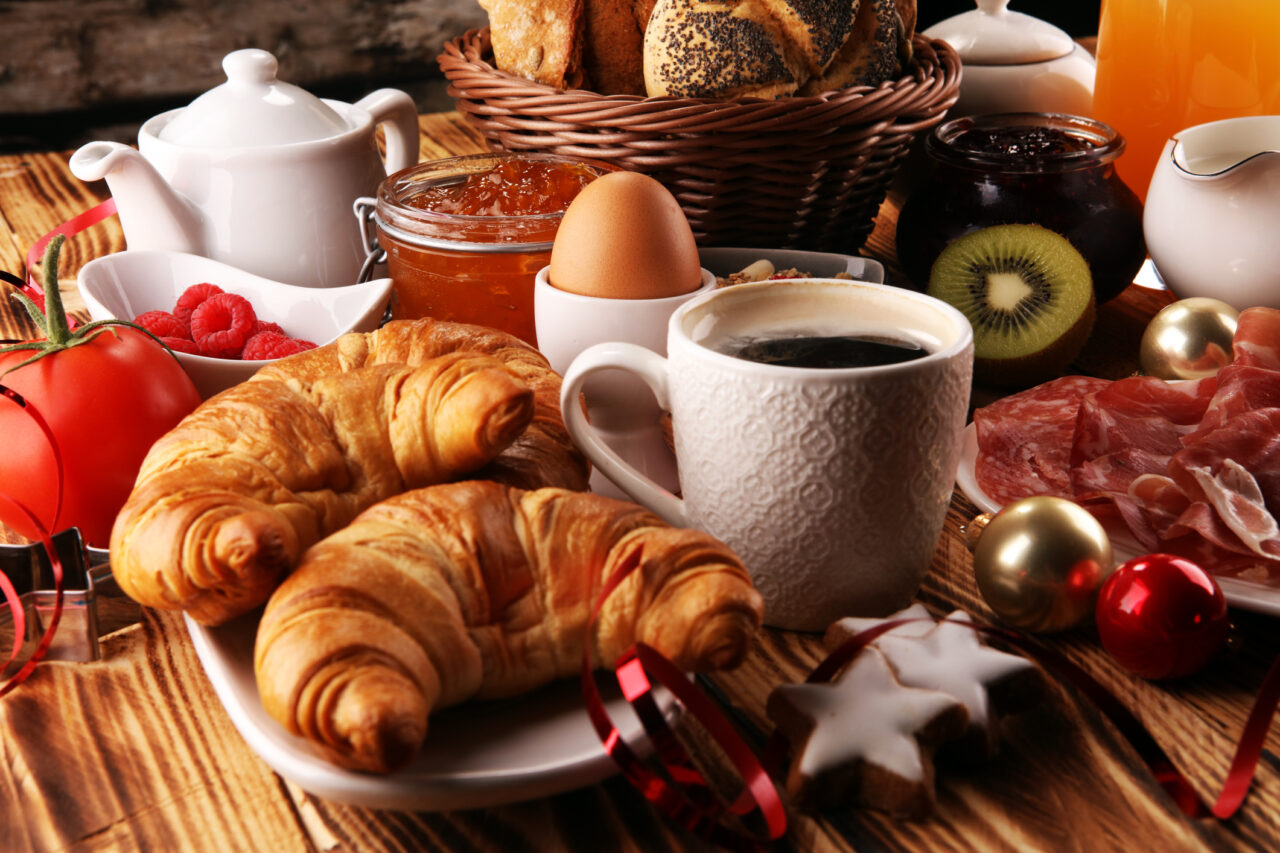 For many, breakfast on Christmas Eve is a treasured experience that serves as a cornerstone memory. The familial banter, the aroma of steaming hot chocolate, and the scent of freshly baked delights collectively produce an atmosphere of warmth and comfort that's truly cherished. To this end, allow us to introduce you to a variety of beloved Christmas Eve breakfast options:
1. English Breakfast
The quintessential English breakfast is a hearty affair. Picture sizzling sausages, crispy bacon, roasted tomatoes, buttery mushrooms, beans, eggs made to perfection, and perhaps a slice of black pudding for the adventurous. Pair this with toast and marmalade, and you've got a breakfast fit for royalty. This is a great way to fuel up for a day of merry-making.
2. Scandinavian Jul Breakfast
Scandinavia brings 'Jul' – the Christmas season – a delightful range of breakfast items. Think pickled herring, smoked salmon, 'knäckebröd' (crispbread), cheeses, and the slightly sweet 'lussekatter' (saffron buns). This is a fresh, light, and subtly aromatic way to commence the festivities.
3. American Pancake Breakfast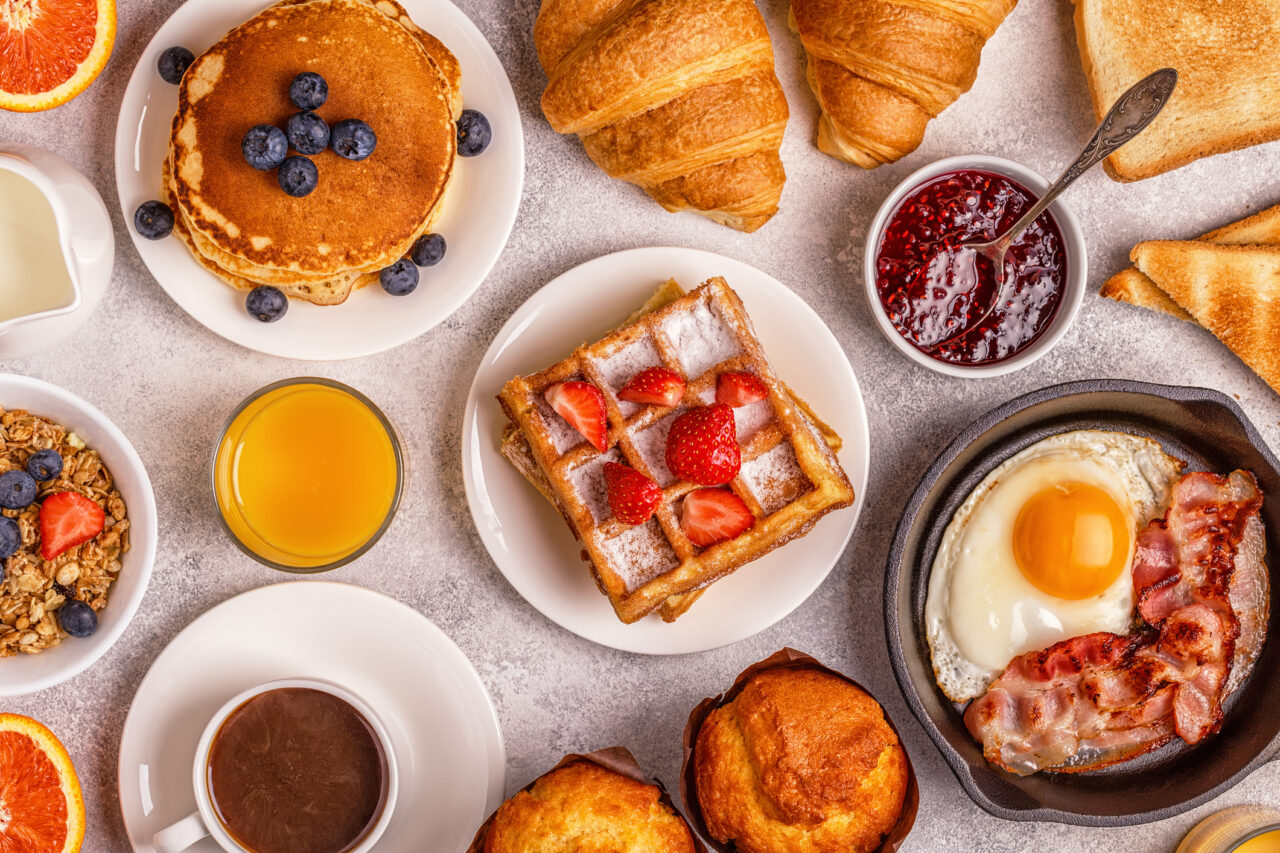 Picture this: fluffy pancakes stacked high, drizzled with rich maple syrup, and dotted with fresh berries, with a side of bacon or sausages. Doesn't that sound heavenly? This sweet, comforting American pancake breakfast evokes childhood memories and incites a homely warmth.
4. French Réveillon
Traditionally, Réveillon is a long dinner on Christmas Eve. However, borrowing its elegance for breakfast is a wonderful twist. Imagine delicate croissants, 'pain au chocolats', fresh fruit tarts, and creamy café au lait on Christmas Eve. This airy, butter-rich, and classic French approach is a sublime way to commence your morning.
5. Latin American Delights
From sweet tamales in Mexico to panettone in Peru and the hearty 'hallacas' in Venezuela, Latin America offers a range of flavorful breakfasts. These meals, often sweet and savoury, are deeply rooted in tradition and are sure to make Christmas Eve vibrant. Simply, each dish is a celebration of culture, family, and tradition. Sharing these special foods during the holiday season is a way for people to come together and share a piece of their heritage.
6. Snowflake French Toast
Wake up to a winter wonderland on your plate. Cut slices of brioche into snowflake shapes using cookie cutters. Dip them in a classic egg-milk-cinnamon mix and lightly fry until golden brown. Serve with a sprinkle of powdered sugar, fresh berries, and a drizzle of maple syrup. This breakfast reins in the Christmas festivities as it captures the essence of a white Christmas.
7. Cranberry Oatmeal Bake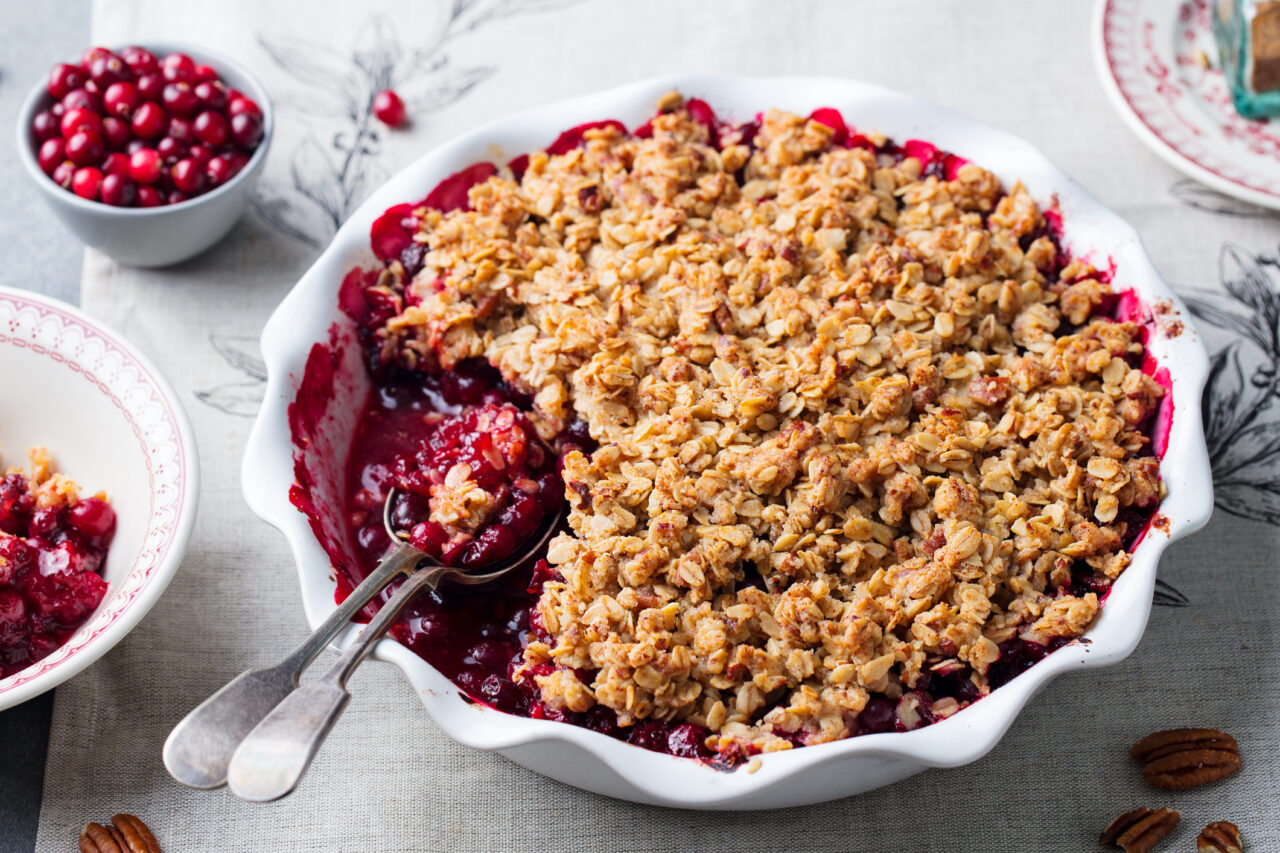 Mix some rolled oats with fresh cranberries, orange zest, and a hint of nutmeg for this breakfast delicacy. Bake this mixture to perfection, and you have a warm, hearty breakfast full of festive flavours. Top with a dollop of Greek yoghurt or a sprinkle of chopped nuts for added texture.
8. Gingerbread Pancakes
Gingerbread pancake is such a treat, and the best part is that it's relatively easy to make. Incorporate some ginger, cinnamon, and molasses into your pancake batter. This transforms the regular pancake stack into a gingerbread-flavoured delight that everyone will go nuts for. Plus, for added zest, serve with whipped cream, golden honey, or lemon curd.
9. Christmas Tree Avocado Toast
Toast is always a good idea for breakfast, and a Christmas special avocado toast is one way to do it. All you need to do is toast a slice of whole-grain bread and mash some avocados with lime juice, salt, and chilli flakes. The avocado mix will then be spread on the toast. Finally, using slices of cucumber or bell pepper, create a Christmas tree. A star-shaped slice of cheese or yellow bell pepper crowns your tree. This colourful yet delicious breakfast can be enjoyed with coffee, tea, or hot cocoa.
10. Stollen Smoothie Bowl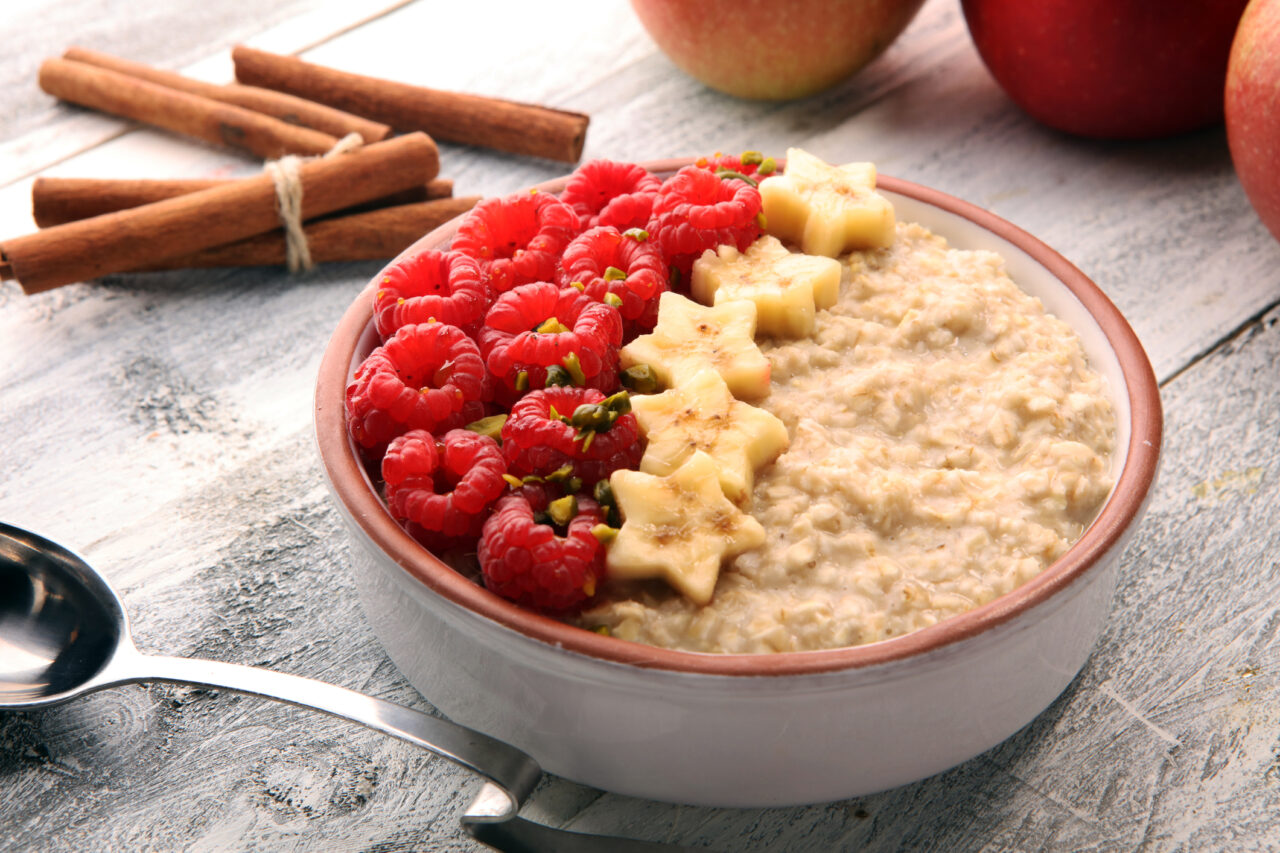 This Christmas Eve, feel free to treat your tastebuds with smoothie bowls that are highly nutritious and delicious. Inspired by the traditional German Christmas bread, you can make a stollen smoothie bowl by blending bananas with almond milk, dried fruits, and a pinch of cardamom. Proceed to pour the mixture into a bowl and top with sliced almonds, cherries, and a drizzle of honey. The kids won't get enough of this sweet and nourishing breakfast.
11. Rudolph's Granola Parfait
Pay homage to everyone's favourite reindeer this season by layering Greek yoghurt, homemade granola, red cherries (Rudolph's nose!), and dark chocolate chips in a clear glass. This delightful parfait is healthy, delicious, and a merry treat. The best part is that our yhangry breakfast caterers can provide dairy alternatives for both adults and children who are lactose intolerant.
12. Eggnog Waffles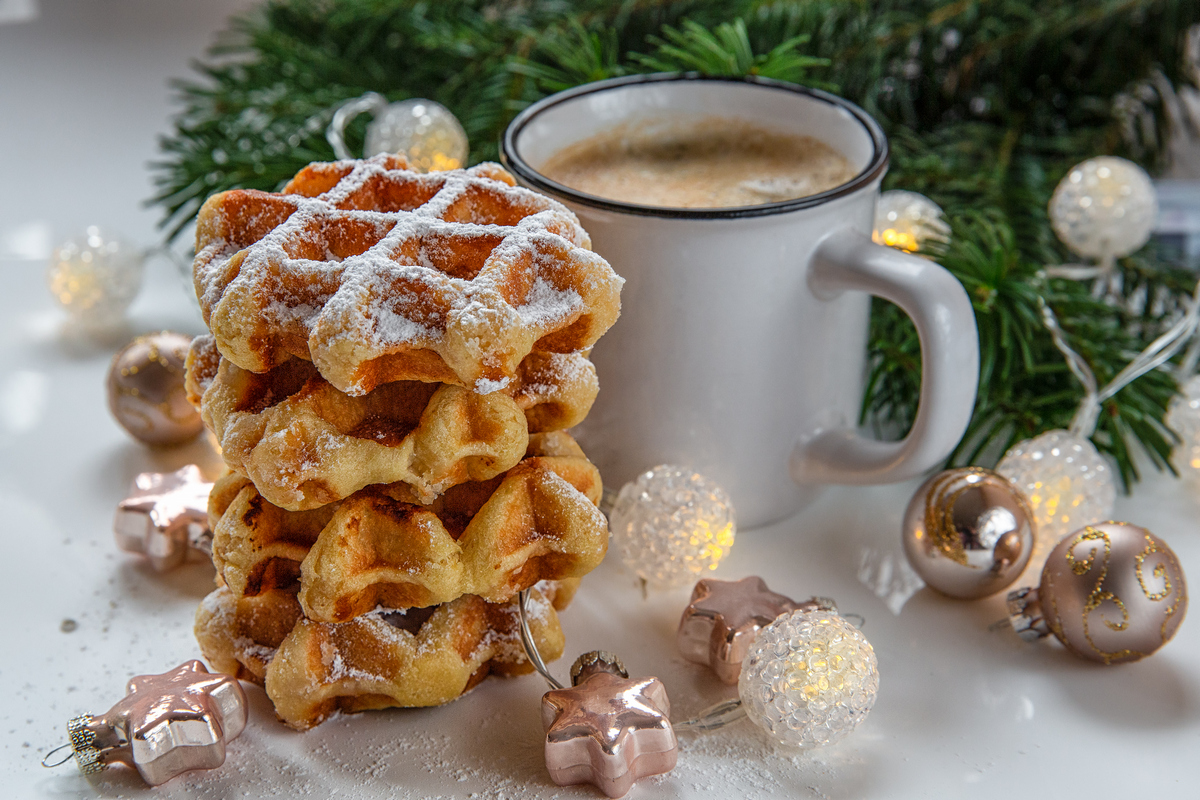 It wouldn't be Christmas Eve without a sip of eggnog. But here's how you can do it differently. Pour some eggnog and a touch of nutmeg into your waffle batter. Mix and set place in your waffle maker. Once cooked, these waffles have the comforting flavours of the holiday season. Serve with caramelised bananas or a scoop of vanilla ice cream.
13. Santa's Bagel
Bagels are delicious and deserve to be part of your Christmas Eve breakfast. You can serve a plain or everything bagel and spread a generous layer of herb and garlic cream cheese. For pizzazz, you can top it with smoked salmon, capers, red onions, and a sprig of dill. This presentation makes it a flavorful gift you can unwrap on Christmas Eve morning.
14. Mistletoe Muffins
Muffins are excellent breakfast treats and conversation starters. Prepare some muffins with refreshing flavours like mint and citrus this year. Add some dark chocolate chips to the muffin mix and bake accordingly. Once baked, the muffin's green and red components lend it an appearance strikingly reminiscent of a mistletoe.
15. Frosty's Fruit Salad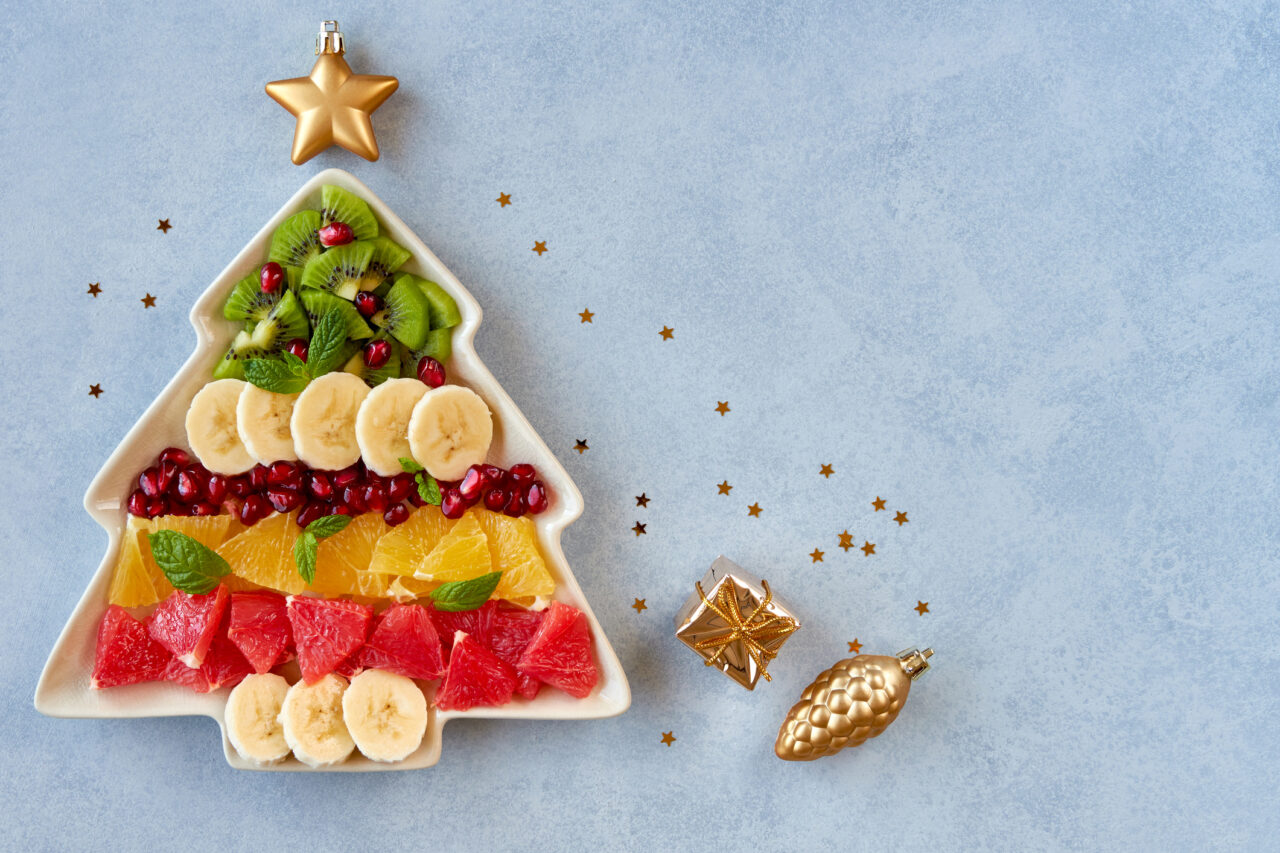 Fruit salads are not just a colourful and delightful addition to any meal; they are also rich in antioxidants, which bring a multitude of health benefits. Prepare a fresh fruit salad with winter fruits like pomegranates, kiwi, and citrus. The highlight? Coconut shavings to resemble snow and a sprinkle of chia seeds for that added crunch. Simply, every bite will remind you of Frosty the Snowman in a winter landscape!
Conclusion
Christmas Eve is a magical time that should be earmarked with festive and delicious cuisines. yhangry is giving families the chance to create core memories without the hassle of preparing meals. Our breakfast caterers will design fun, healthy, and delicious meals that satisfy everyone's dietary requirements and preferences. This way, you and your loved ones can have the best fuel to rein in the Christmas festivities.