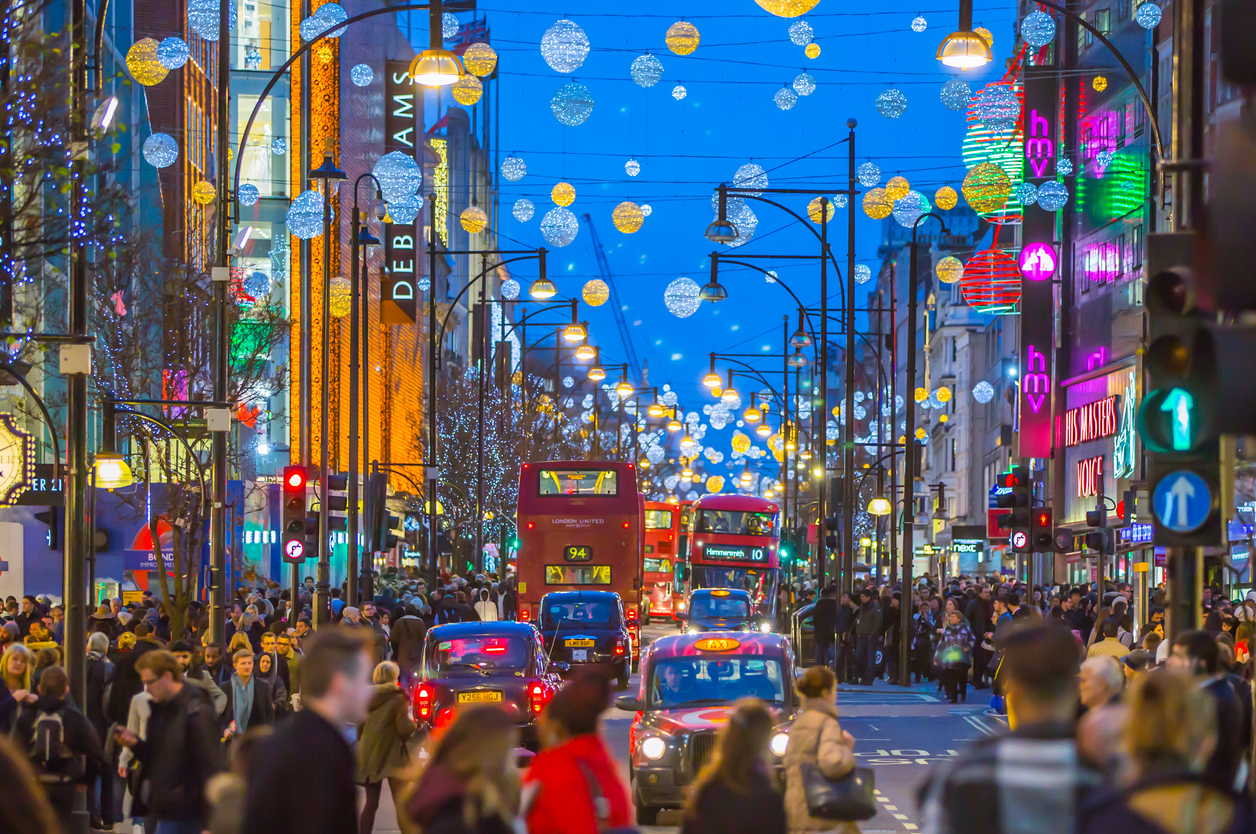 With its rich history and cosmopolitan flair, London is home to many dining destinations that come alive during the holiday season, especially on Christmas Eve. From age-old British traditions to contemporary culinary innovations, there's something for every palate. As we embark on this gourmet journey, let's delve into the heart of festive dining in the capital city.
1. An Intimate Dinner at Home With yhangry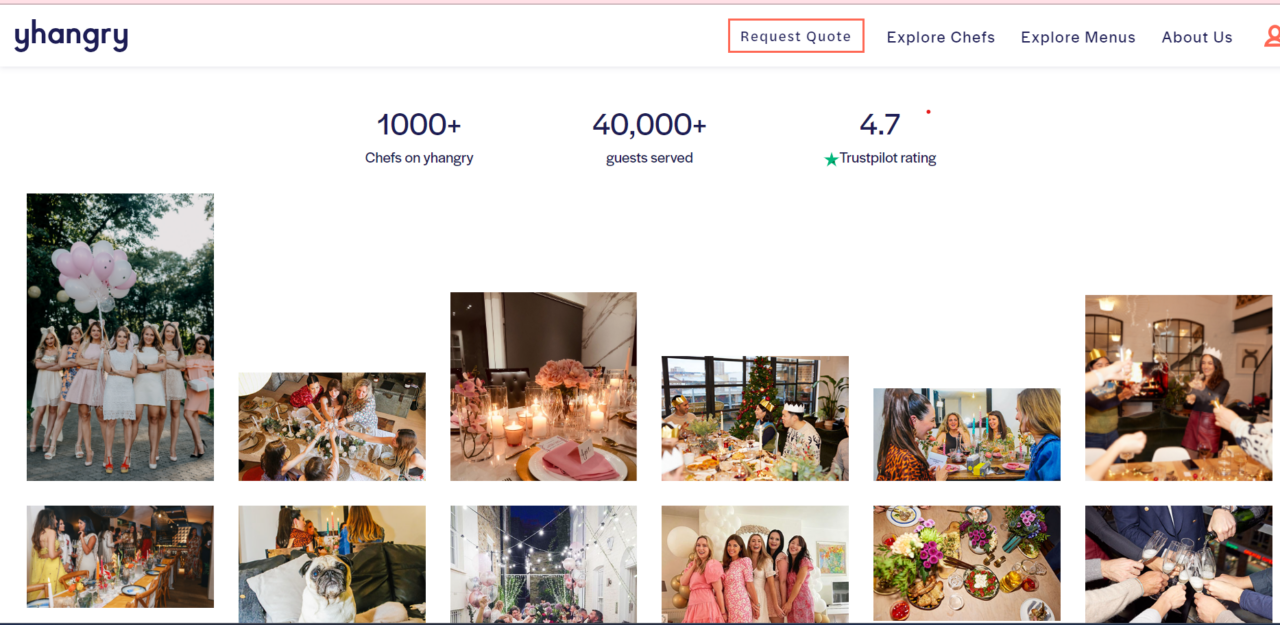 As the winter chill blankets the streets of London and twinkling lights illuminate its historic facades, there's an unmistakable magic in the air — the magic of Christmas and its Eve. While the city offers an array of dining experiences, nothing truly compares to the warmth and intimacy of a Christmas Eve dinner surrounded by loved ones at home. It's in these moments, amidst the laughter and stories, the clinking of glasses and the shared memories, that the true essence of the festive season is captured.
Yet, creating a memorable Christmas feast is no small feat. This is where Yhangry steps in, elevating your home dining experience to match the grandeur of London's finest restaurants. Imagine having a world-class chef with seasoned expertise crafting a bespoke menu in the heart of your kitchen. Every dish, meticulously prepared using the finest ingredients, resonates with passion and culinary artistry. From traditional British classics to contemporary global delights, Yhangry's chefs bring a world of flavours to your dining table.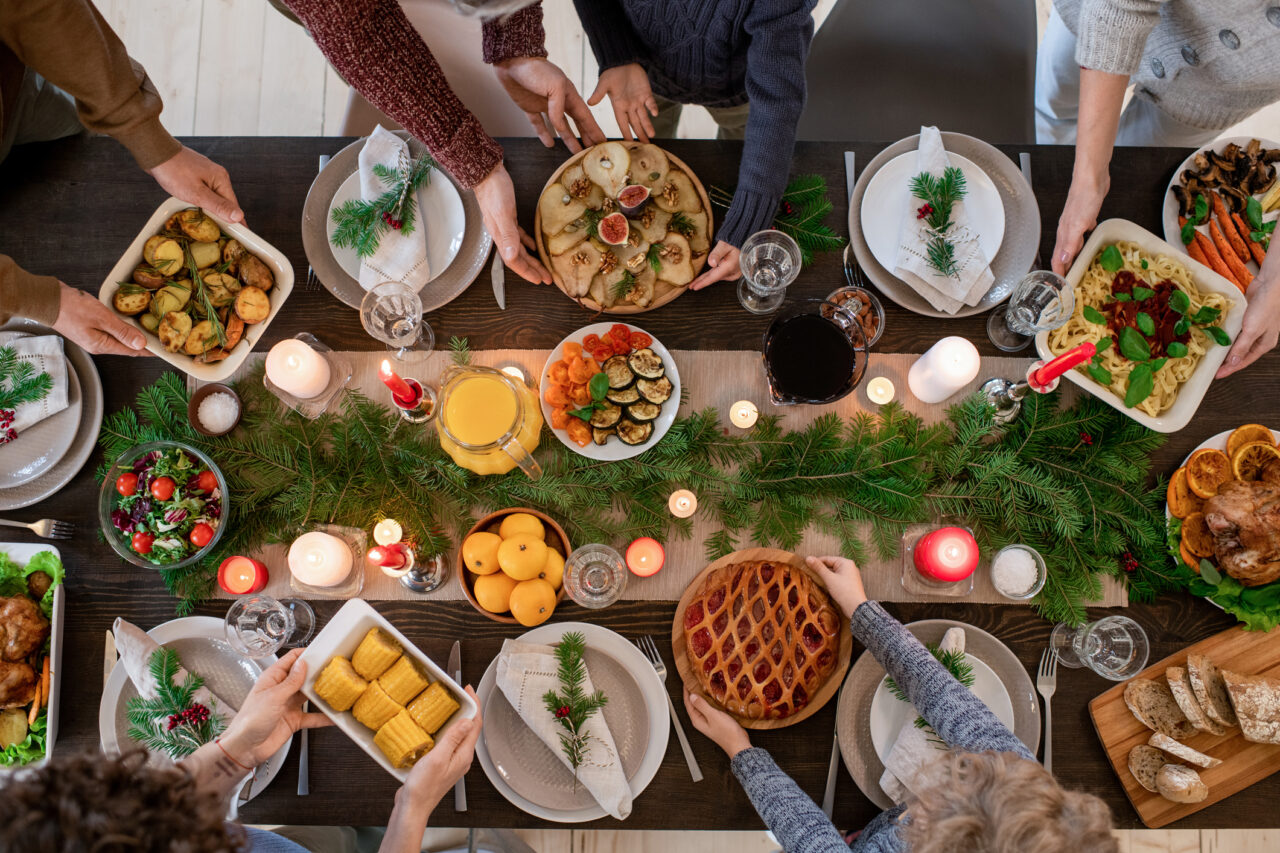 But it's not just about the food. It's about reclaiming time that would otherwise be spent in bustling kitchens, juggling between recipes and timers. With Yhangry, you're free to immerse yourself in the festivities and be truly present with your family, cherishing every shared smile and heartfelt toast.
In a city as grand as London, where every corner promises revelry, Yhangry offers a gentle reminder. A reminder that sometimes, the most unforgettable celebrations are the ones closest to home, where love isn't just in the air but on plates, in glasses, and in every shared moment.
Let Yhangry be the secret ingredient to your perfect festive evening this Christmas. Because home, after all, is where the heart — and the feast — is.
2. Claridge's, Mayfair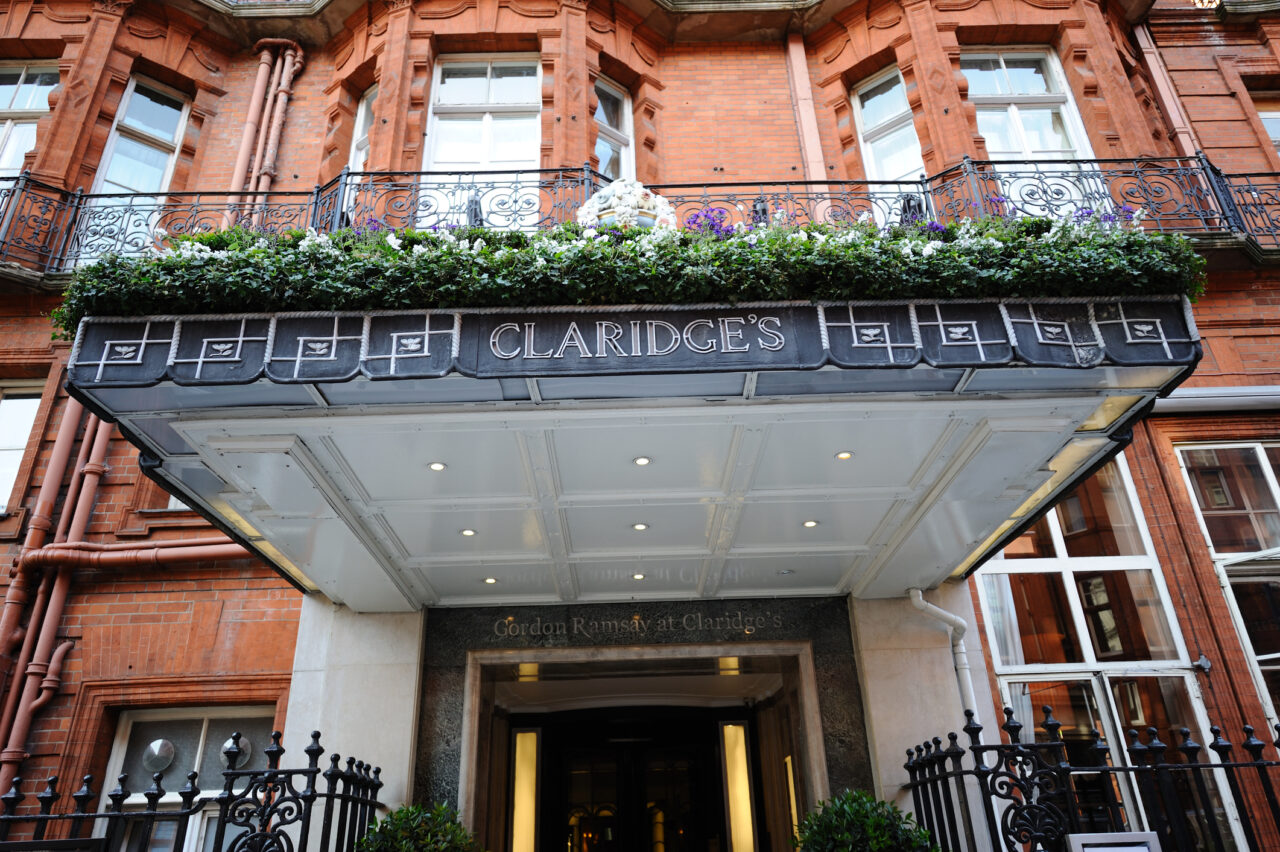 Nestled in the heart of Mayfair, Claridge's stands as an emblem of timeless elegance. It has welcomed royalty, celebrities, and discerning diners for decades, setting the bar for luxurious experiences. On Christmas Eve, this iconic hotel goes beyond just an impressive meal – it offers a journey through British culinary heritage. Walking into Claridge's is to embrace a festive ambience, with golden ornaments adorning the grand chandeliers and soft carols playing in the background.
The menu at Claridge's boasts of classics, from roasted Norfolk turkey to honey-glazed parsnips, each dish being a symphony of flavour. Their renowned Christmas pudding, accompanied by brandy-infused custard, is a tale of tradition and indulgence. With impeccable service complementing every bite, a meal at Claridge's is an exquisite marriage of luxury and nostalgia.
3. Sketch, Mayfair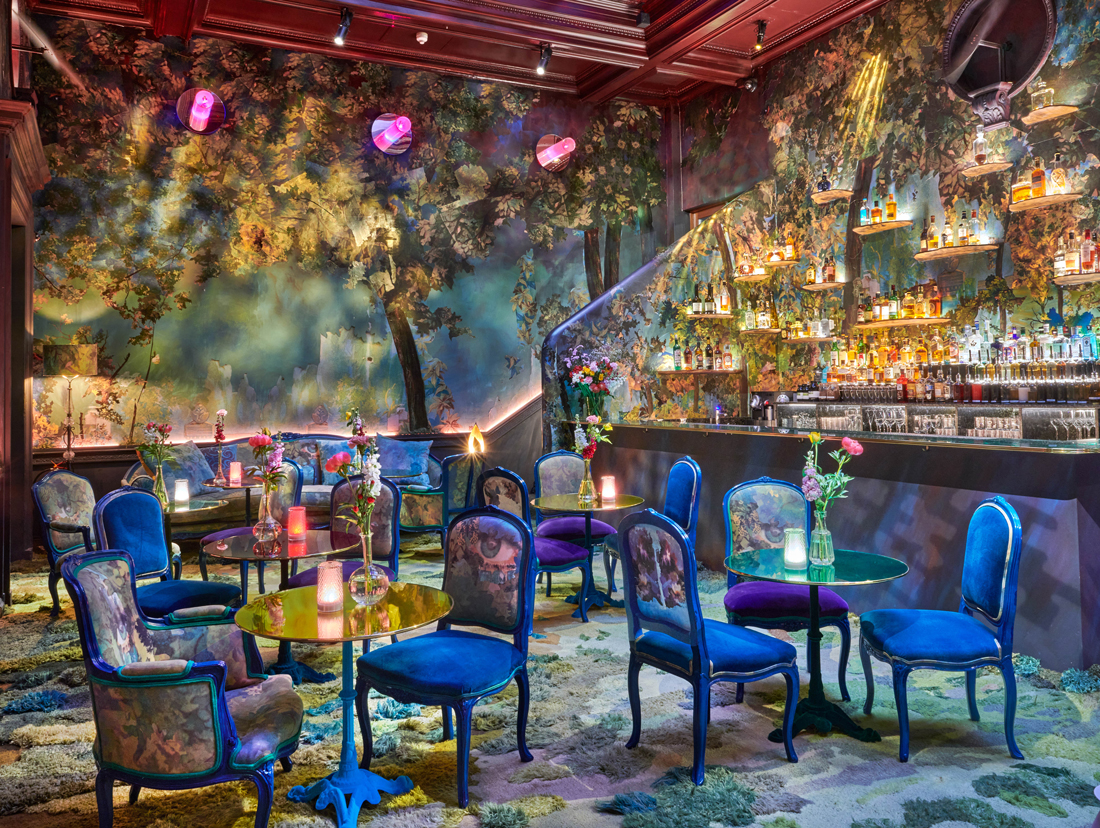 Beyond the bustling streets of Mayfair lies Sketch, an avant-garde restaurant, a confluence of art and gastronomy. Christmas at Sketch is akin to entering a fairy tale. Each room, distinct in its design, transports diners to different whimsical worlds. The Christmas menu is curated with the same spirit of imagination.
Expect dishes that challenge conventions yet honour seasonal ingredients while paying homage to art. Every dish at Sketch is a canvas, from velvety foie gras terrines adorned with gold leaf to truffled risottos that echo winter's essence. Paired with wines handpicked by sommeliers and desserts that are as visually arresting as they are delicious, Christmas Eve at Sketch is a celebration of ingenuity.
4. The Ritz, London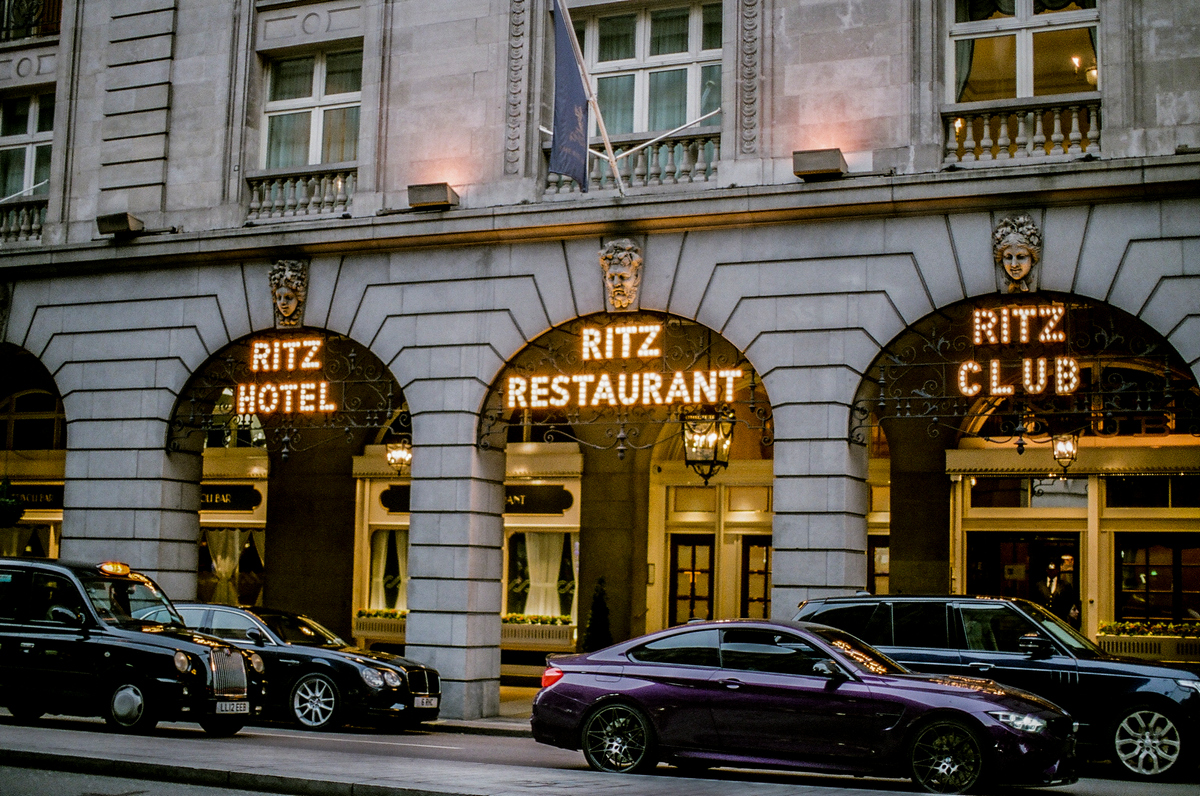 The Ritz, an iconic institution in London's plush Piccadilly area, is more than just a dining experience – it's a journey back in time. Stepping through its regal doors, you are immediately enveloped by an aura of timeless elegance, a homage to an era where every meal was an event and every event a memory.
This Christmas Eve, The Ritz offers a menu that encapsulates the essence of traditional British Christmas dining. A perfectly roasted turkey, seasoned to perfection, shares space with innovative concoctions by their world-class chefs. To dine here is to experience the rich, layered tapestry of British culinary history interwoven with the season's festivity.
The grand dining room, illuminated by glittering chandeliers and serenaded by soft piano melodies, completes the immersive experience. It's not just about the food but the ambience, the service, and the stories that The Ritz has sheltered over the years.
5. Duck & Waffle, Bishopsgate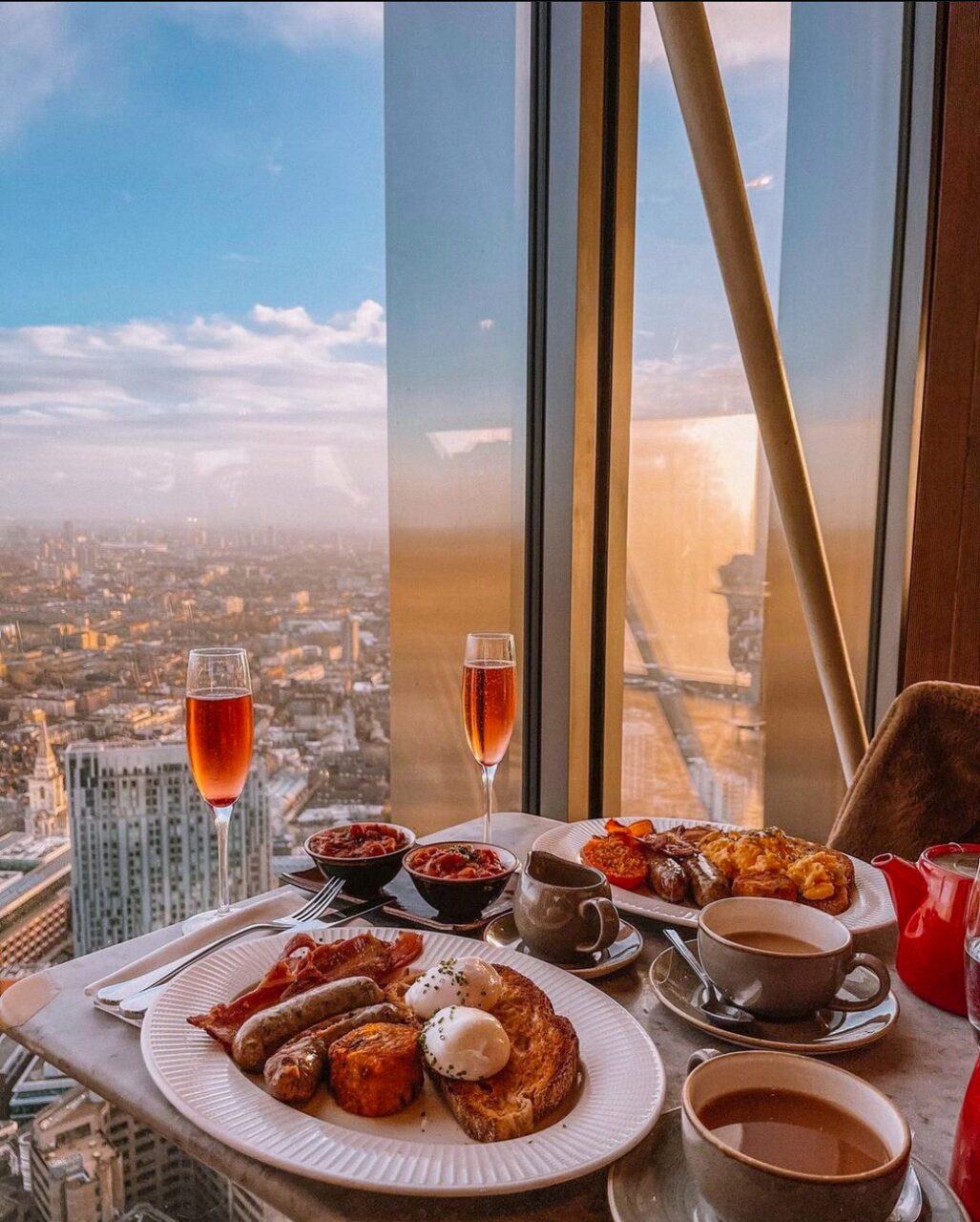 Soaring 40 floors above London, Duck & Waffle provides a culinary experience parallelled only by its breathtaking views. This Christmas, they're taking festive dining to new heights – literally and figuratively. A breathtaking panorama of London, seen through a floor-to-ceiling glass façade, serves as the backdrop to your meal. As you dine, the city's skyline twinkles below, the myriad lights shimmering like jewels in the winter sky. It adds an element of majesty to the experience, making it not just a meal, but a moment to remember.
Their festive menu promises traditional favourites with a modern, sophisticated twist, reflecting the vibrancy of London's evolving food scene. For instance, the eponymous Duck & Waffle is a delicious juxtaposition of textures and flavours. The crispy leg confit harmonises delightfully with the soft, fluffy waffle, and the maple syrup drizzled on top adds a touch of sweetness that is both surprising and utterly satisfying. Simply, a Christmas spent here will surely be one that looms large in memory, much like the tower that houses this magnificent restaurant.
6. Clos Maggiore, Covent Garden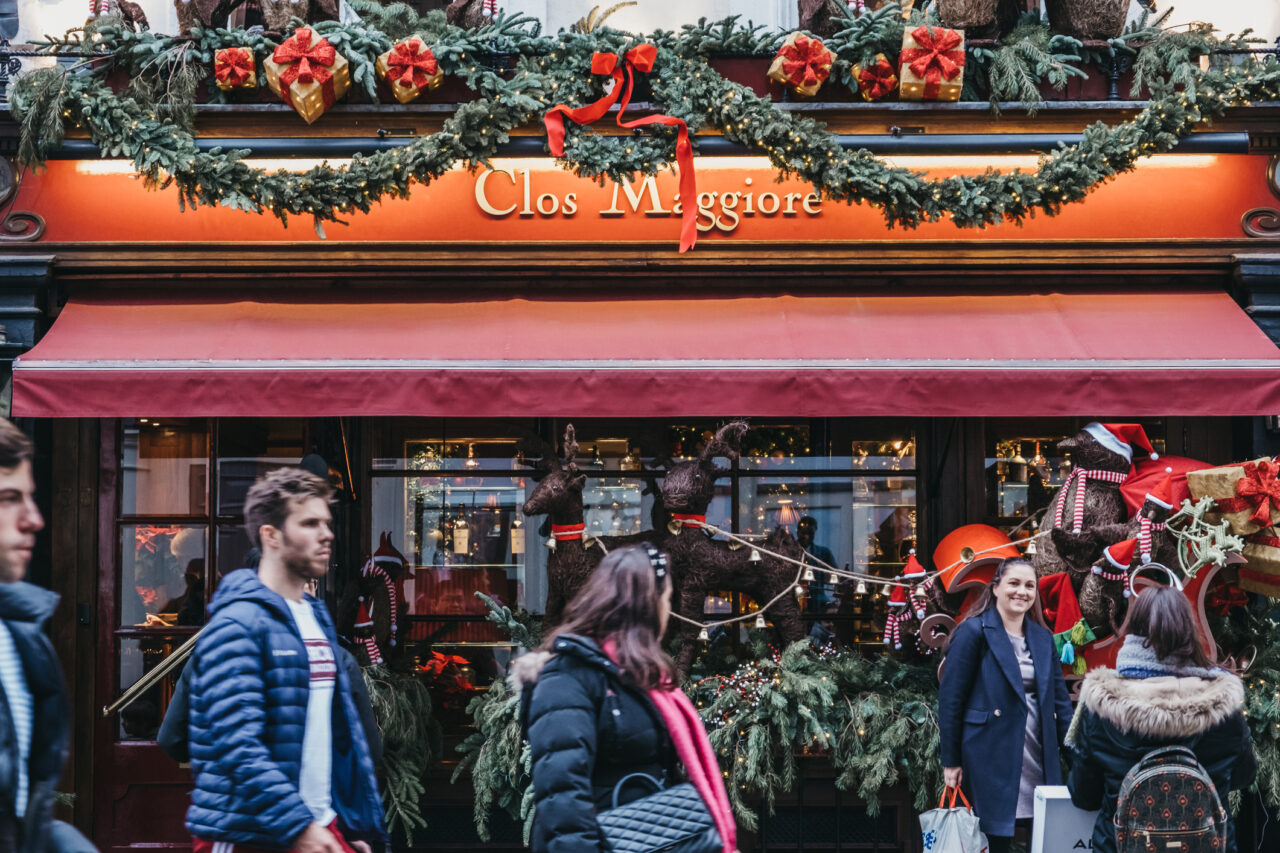 In the bustling heart of Covent Garden lies Clos Maggiore, a sanctuary for lovers of romance and fine dining. The conservatory, a prime spot for twinkling fairy lights, intertwines with blossoms while a roaring log fire exudes warmth, making diners forget the cold outside.
Clos Maggiore's reputation for being London's most romantic restaurant isn't just based on its ambience; it's deeply rooted in its culinary expertise. Drawing inspiration from the sun-kissed Provence region in France, the Christmas menu is a tour de force. Rich, flavorful game meats are juxtaposed with delicate seafood infused with traditional French herbs. Every dish, from the appetiser to the dessert, is designed to evoke a sensory response.
At Clos Maggiore, individuals can also access their extensive yet carefully curated wine collection, which they can pair with every course. They also get personalised service, which sets Clos Maggiore apart as an oasis of intimate, refined celebrations.
7. The Ivy, West Street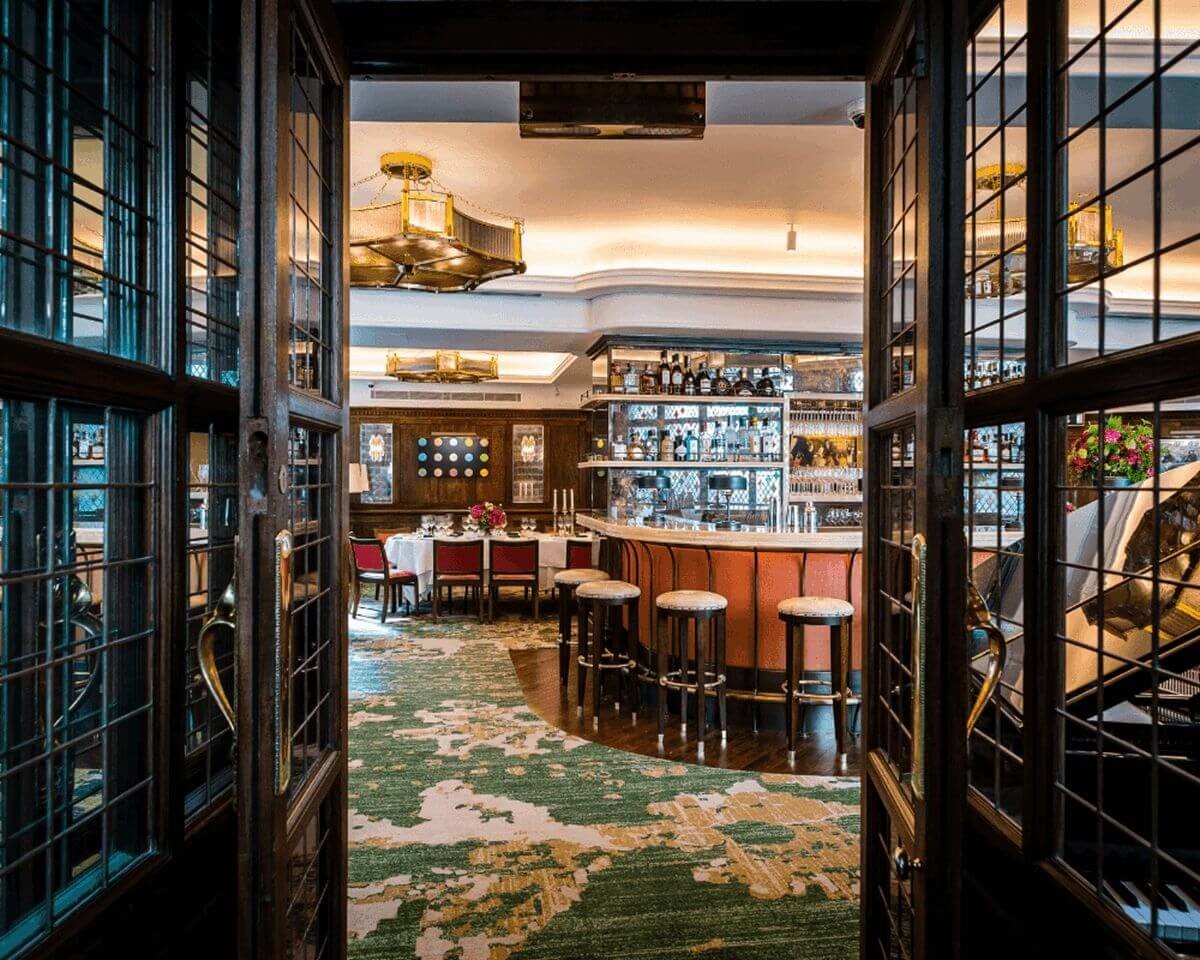 A beacon of London's culinary heritage, The Ivy has long held its position as a gastronomic delight and sophistication nexus. Its storied walls on West Street have hosted celebrities, artists, and intellectuals, each seeking the unparalleled ambience and food that The Ivy promises.
Christmas Eve dinner at The Ivy is a visual and culinary spectacle. The exterior sparkles with festive adornments, offering a precursor to the delights within. The comprehensive menu, curated by their seasoned chefs, is a harmonious blend of British tradition and global influences. Classics like the roasted Norfolk turkey find their place beside contemporary creations, ensuring a balance between the familiar and the new. Dessert at The Ivy is also worthy of note as it captures the very essence of Christmas. From puddings to classic crème brûlées, ice cream sorbets and lots more, there's something for everyone at The Ivy.
8. River Café, Hammersmith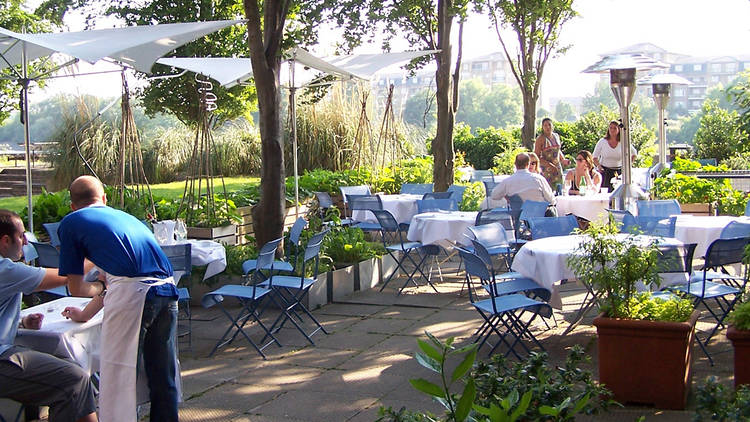 Perched elegantly by the Thames, River Café is where Italy meets London. This iconic eatery, bathed in gentle hues and simplistic decor, is known for its vibrant, authentic Italian flavours. Overlooking the river, with the lights of London casting a shimmering reflection, a meal at River Café on Christmas Eve forms a core memory of flavours, sights, and sounds in people's hearts.
Christmas Eve at River Café is a tribute to Italy's rich culinary legacy. Curated with passion, the festive menu sources fresh, organic ingredients, transforming them into masterpieces. Every dish is a journey from hand-made pasta that echoes the streets of Naples to seafood dishes reminiscent of Sicilian shores.
A standout feature is their wood-fired oven, the heart of the restaurant, churning out rustic pizzas with crispy crusts and flavorful toppings. This isn't all. The wine list at River Café boasts of some of Italy's finest vintages, complements the food, and elevates the dining experience.
9. Dabbous, Fitzrovia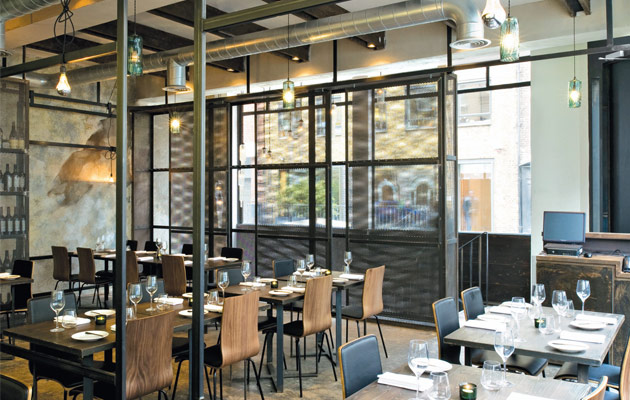 Nestled within the trendy lanes of Fitzrovia, Dabbous offers a contemporary take on fine dining. It stands as a testament to modern culinary innovation. With minimalist yet chic decor, thick exposed brick, raw metals, and muted tones, the restaurant embodies a philosophy that shines in its food: simplicity, elegance, and purity.
Christmas at Dabbous is an affair of culinary wonders. Each dish on their festive menu is a culmination of chef Ollie Dabbous' creativity and finesse. He transforms simple produce into plates of art using locally sourced, fresh ingredients. The emphasis is on organic flavours, brought out by innovative techniques, ensuring that each dish offers comfort and surprise. From roasted winter vegetables with a twist of herbs to meats slow-cooked to perfection, Dabbous redefines Christmas Eve dining.
Complementing the food is their eclectic range of wines and cocktails. The in-house mixologists craft festive beverages that are both visually stunning and palate-pleasing. Dabbous, in its essence, offers a Christmas dining experience that is modern, refined, and memorable.
10. Soho House, Soho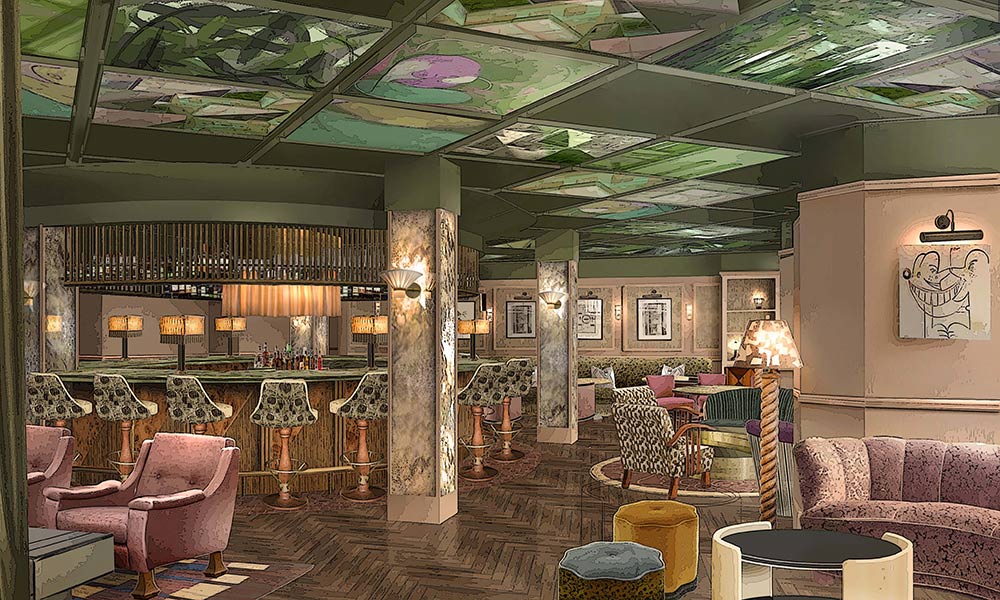 With its roots firmly grounded in luxury and exclusivity, Soho House, located in the heart of London's vibrant Soho, exudes an aura of contemporary cool. With its eclectic decor and laid-back ambience, this members-only club has long been a favourite haunt for the city's artists, writers, and thinkers.
The festive menu, curated by their expert chefs, offers a blend of traditional British fare interspersed with global influences. Think classic roasted turkey paired with international flavours or vegan dishes that surprise and delight. Their bar, renowned for its extensive range of spirits and wines, crafts festive cocktails that capture the essence of Christmas. Simply, Christmas Eve dinner at Soho House takes on a unique flavour.
Conclusion
In conclusion, London, with its rich history and vibrant culture, offers an array of dining experiences that are second to none, especially during the festive Christmas season. So whether you're a Londoner through and through or visiting for the holiday season, the capital's dining establishments pull out all the stops to make your Christmas Eve dinner nothing short of extraordinary. The only challenge? Deciding which option to choose for an evening that promises to be as sumptuous as it is unforgettable.