BBQ

Catering for Weddings
Hire a private chef to cater to all your requirements, food preferences, dietary restrictions etc.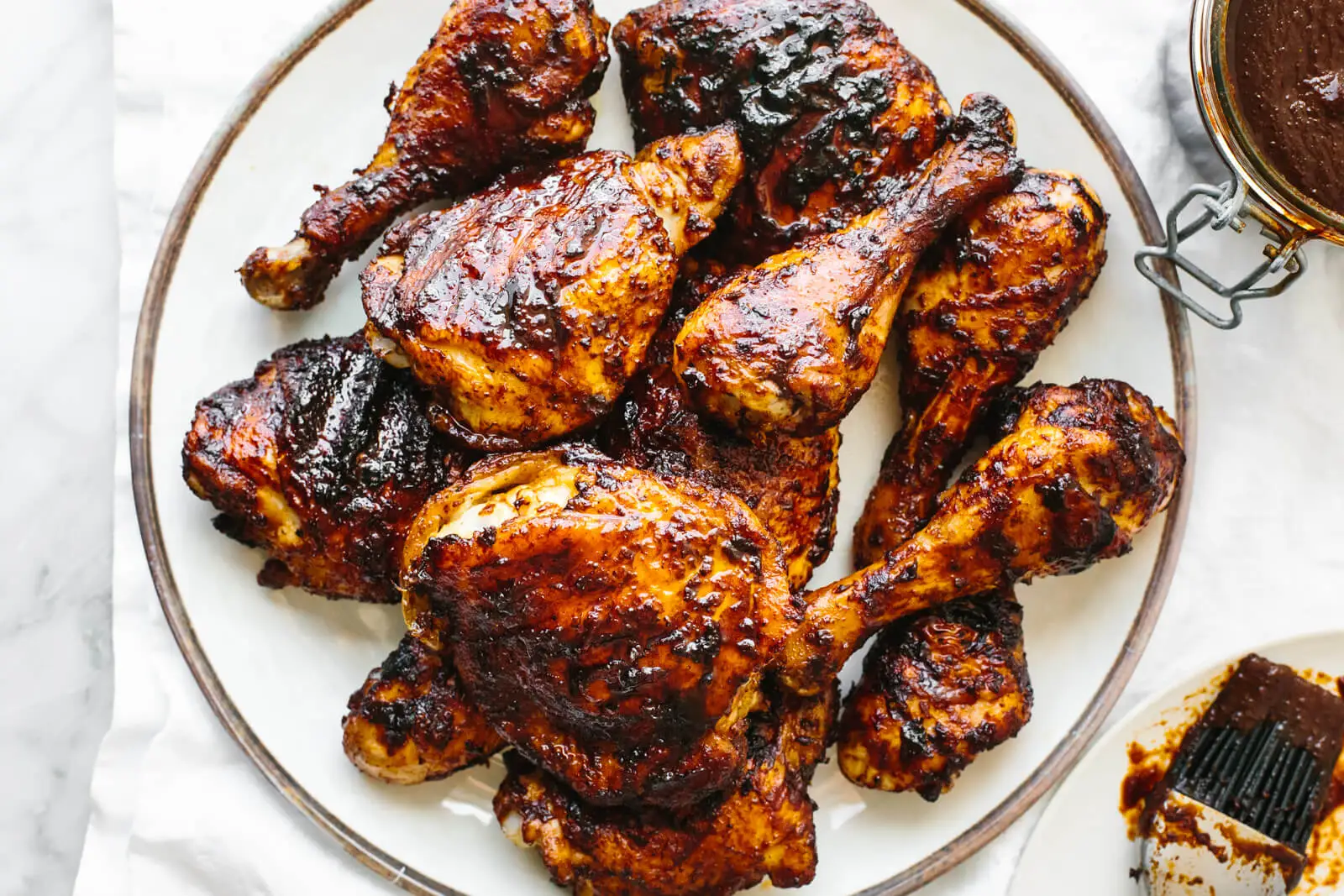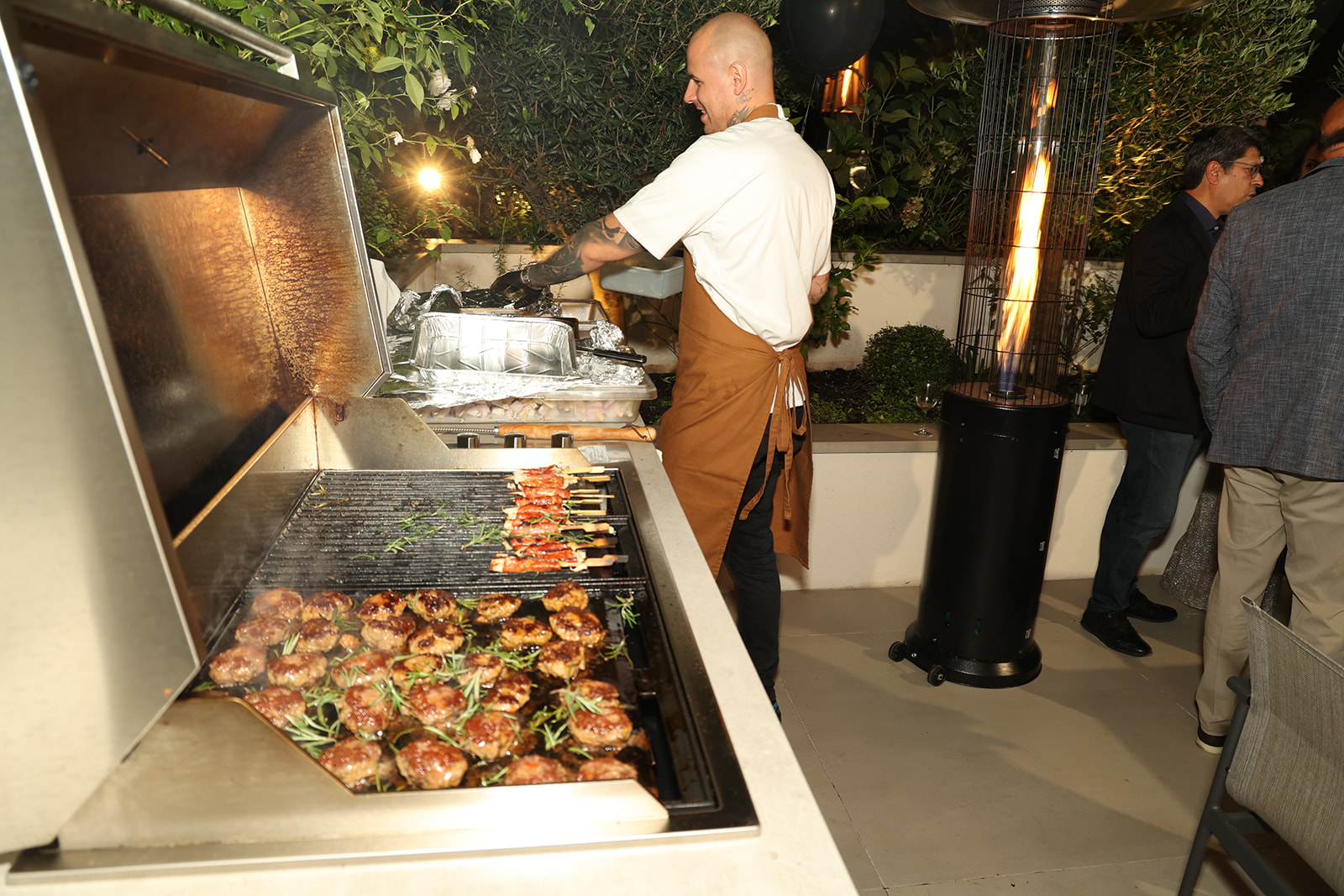 From Budget to Michelin Chefs
Our marketplace has chefs for every price range, cuisine and event type. Experience food cooked by world-class chefs

Dietary needs / Allergies
Work with your chef to co-create a menu that fully takes care of all your guests' special needs, within your budget

Payment Protection
Your payment is only released to the chef by our platform, after they have satisfactorily catered to your event

Cook & Serve or Delivery
If you have a kitchen, go for Cook & Serve option. If not, go for the Delivery option

Cancellations and Refunds
You can cancel and receive a full refund up till 7 days before. Your payment is protected until after the event

Customer Support
Contact Us via email at info@yhangry.com, phone at 020 4525 5238 or Whatsapp at 07480543484
Hire from 1000+ yhangry chefs
What our Customers say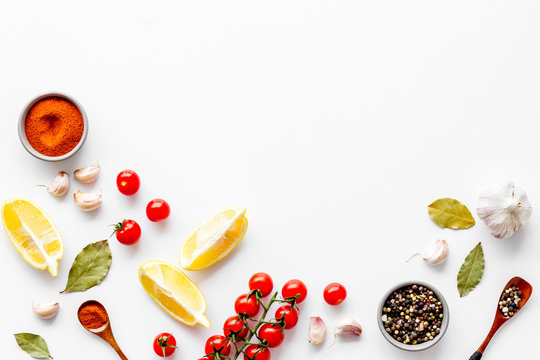 Our Top FAQs
What equipment do I need to provide?
Our chefs usually use the equipment (pots, pans, oven, stone etc), and serve ware (glasses, plates, serving platters, etc) in the customers homes. If you are low on equipment or need the chef to provide this, please add this into your request (this will cost extra). Once booked in, you can directly message or call your chef to confirm on the exact equipment required. In case of BBQ equipment, we suggest hiring from AllensHire as the best option as they deliver within 48 hours and offer both charcoal and gas BBQs.
What is the minimum spend?
The minimum spend is £196.
What happens once I book?
Once you have placed your order, you will receive a booking confirmation e-mail containing further details pertaining to your event and you can also chat with the chef via your account. You can always edit guest number or dishes post booking. You will receive the menus and place cards via post. On the day of your event, the chef will arrive with the ingredients to cook a delicious meal for you while you relax with your friends.
I want to see some example menus
Click on the Explore Menus button to see ready-to-book Menus and their price quotes in your cuisine of choice. Menus are also available on Chef profile pages.
Can I create a personalised menu?
Yes, you can suggest any dishes you'd like to your chef and work with them to co-create a menu that takes care of all your guests' preferences as well as dietary restrictions.
Can I book waiters?
Yes, there is an option to book extra wait staff by asking your chef.
Catering using a private chef for any occasion
Browse private chefs near you, or let us find you one
Hire BBQ Caterers for Weddings
When it comes to wedding catering, BBQ is often overlooked. But let's face it – what could be more romantic than a cosy night under the stars with delicious slow-cooked meats and savoury sides?
If you're planning a rustic outdoor wedding reception or want to add unique flavours to your big day, then BBQ catering for weddings might be just the thing. There are endless possibilities for adding that special smoky touch, from smoked wagyu burgers to grilled vegetable kebabs.
BBQ Catering: Something Different for Your Wedding
BBQ catering for weddings is perhaps an unusual choice in the UK. However, it provides a unique twist to the traditional reception and is becoming increasingly popular. Not only does a BBQ bring a delicious flavour and aroma, but it also adds an inviting atmosphere of relaxation and enjoyment.
Here at yhangry, we have a dedicated BBQ menu to fit your requirements.
Our private BBQ chefs are professionals who have vast experience in creating mouth-watering BBQ dishes and can be hired to provide BBQ catering for your special day. They can provide BBQ options for small and large groups, ensuring that every guest is well-catered to.
We have a range of BBQ menus available, so you can choose one that will fit your budget and requirements. Whether a full-service BBQ feast or just BBQ appetisers, our private chefs are sure to create a delectable experience for your guests.
So spice up your wedding with BBQ catering from yhangry and enjoy the unique flavours of a BBQ! With professional home chefs who know how to please every palate, you can be sure that all of your guests will have an unforgettable meal.
What Dishes Our Private Chefs Can Cook Up!
We know that you'll only want the finest food for such a major event as a wedding. We also know the importance of making a positive impression. As such, our home chefs have spent years perfecting their BBQ recipes and can make virtually anything, including everything from classic BBQ favourites such as pulled pork sandwiches, BBQ ribs, smoked brisket, BBQ chicken wings and homemade sauces to more exotic options like vegetarian kebabs and grilled fish.
Here are just a few examples of what you can find across our BBQ menus:
Cajun Spiced Chicken Thighs
Smoked BBQ Halloumi
Peri-Peri Grilled Butterfly Chicken
Spiced Lamb Skewers
Loaded Nachos Bowl
Chicken Skewers.
Not only this, but most of our BBQ chefs will also provide dessert and/or canapés. So, whatever BBQ dishes you're looking for, we've got you covered!
Book BBQ Catering with yhangry Today!
At yhangry, we understand that no two weddings are the same. So to ensure that you get exactly what you need for your BBQ catering needs, we provide a customised solution tailored to your unique requirements.
Simply look over our BBQ menu via the top bar and see what takes your eye. For example, perhaps you like the look of "The Exotic BBQ" or "Korean Style BBQ." No matter which you select, you'll then be able to refine your menu selection and choose exactly which dishes you wish to be served.
Once booked, you'll receive a confirmation email which will lay out whether our home chef requires you to do anything at your end. On the day of your wedding event, our caterers will arrive and prepare your delicious BBQ without you having to lift a finger!
FAQs
Will the private chef provided by yhangry bring their own ingredients?
Yes! There's no need to stress yourself with extra shopping as our BBQ chefs will come fully equipped with all the necessary ingredients.
What about pots, pans and other utensils?
No, our home chef does not bring their cooking equipment, meaning this will have to be provided by you. A list of what the private chef will need will be sent as part of our confirmation email.
Does the BBQ chef clean the kitchen?
That depends on the size of the event. For up to eight guests, our home chef will clean the kitchen as well as serve and clear plates. For nine and above, the BBQ chef will clean the kitchen but may require assistance serving and cleaning plates. You can book your own waiter through us.
What if I need to cancel?
So long as there are more than seven days left before the booking date, you will be offered a full refund. Between four and six days, we'll provide a 50% refund. Any later than this, then, unfortunately, we can't offer any refund. If you need to cancel, please do so at the earliest possible opportunity.